Image Credit : Stuttgart Blackforest Boutique S-Café
Beer, pretzels, bratwurst… no, we aren't just naming produce available during Oktoberfest – because Singapore is home to a variety of Bavarian restaurants for an authentic experience – craft beer and all!
German cuisine is all about Gemütlichkeit (comfort and coziness) so expect a culinary feast full of roast meat and comfort food for that warm, fuzzy feeling! If you fancy trying everything from schnitzels to spaetzle – our Expat Choice Ambassadors have all the tips on where to dine, so your Bavarian experience won't be the wurst...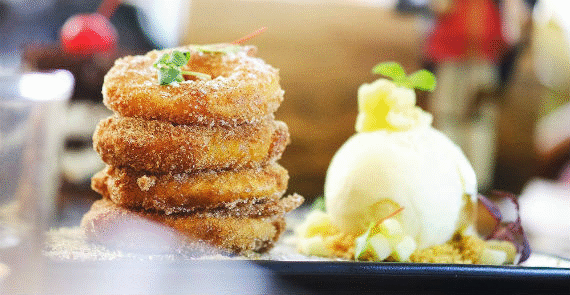 Step into Germany without ever having to leave the city limits, at Stuttgart Blackforest Boutique S-Café. Serving up the best of Swabian cuisine, you won't want to miss trying their signature pork knuckles along with a variety of wines and beverages sourced exclusively from Stuttgart and the Black Forest region. Pro-tip, their Black Forest Cake is, arguably, one of the best in Singapore so leave lots of room for dessert!
A. 9 Bras Basah Rd, Singapore 189559, Singapore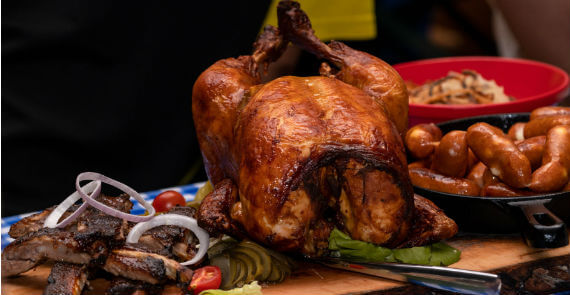 With five corporate outlets spread across Singapore, an immersive German experience isn't too far away at Brotzeit. Ever since they turned on the taps in 2006, they've been pouring your favorite German beers! The pork knuckle here has crackling so it's delicious and crisp, and the Brotzeit platters are perfect if you want to try a little bit of everything! The free flow Sunday Brunch is also a big hit – but don't waste food because there's a surcharge for that!
A. 252 North Bridge Road, #01-17 179103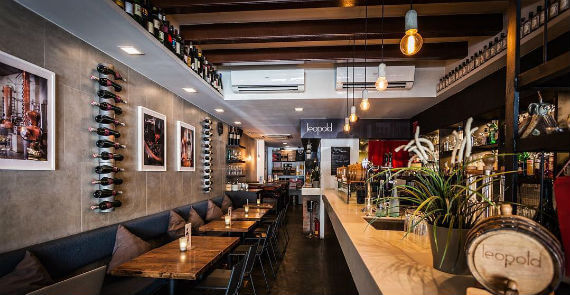 Leopold gastrobar is a bistro styled Austrian, Swiss & German tapas sharing plates restaurant, cocktail and wine bar owned by Austrian chef and owner Klaus Leopold. This is a place where people feel comfortable with the atmosphere and come back because of the reasonable prices. Also a perfect location for private events that can cater for as many as 50 guests. Discover famous concoctions like the well-known "leopold tonic", "amber bowl", "p for passion" and "my smoky sweet old fashioned" or customized cocktails that suits your taste. Leopold also does its own sloe gin produced in austria and imports austrian, german, italian, french and slovenian wines and spirits.
A. Tanjong Pagar MRT, 96 Tanjong Pagar Road 088517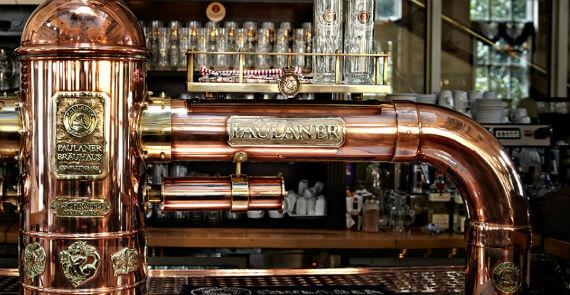 At the Paulaner Bräuhaus Singapore you enjoy Bavarian Art of Cooking and German "Gemütlichkeit". The heart of the restaurant is its own microbrewery. Combining an onsite brewed and fresh tapped Paulaner beer with authentic food in the typical Bavarian interior décor will present an unforgettable experience. The culinary focus is on classics like oven roasted pork knuckle, yummy schnitzel or the popular noodles "Käsespätzle". Come over for lunch or dinner to the outdoor "Biergarten", the stylish bar and the traditional restaurant at the Paulaner Bräuhaus!
A. 9 Raffles Boulevard, #01-01 039596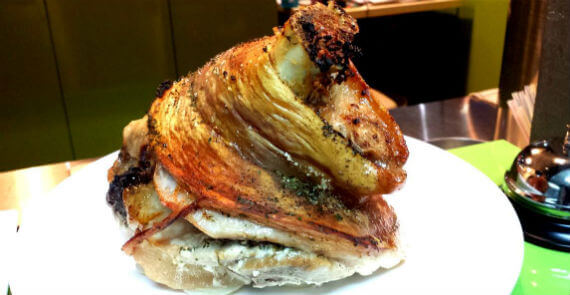 Located in a shophouse along Upper Thompson Road, Wilder Mann recreates a classic German atmosphere complete with live football screenings, and happy hours from 9 to 11 pm! Sample some of the Stiegl house beers, along with some succulent sausages or traditional bearded pork loins! They only open at 6 pm, so plan your visit accordingly.
A. 906 Upper Thomson Rd, Singapore 787110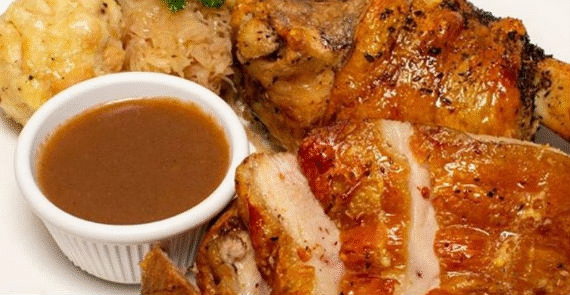 Enjoy some classic Bavarian cuisine at this hotspot in Clarke Quay. Chug down some of Munich's finest Paulaner Bier on tap at Deutschlander while you munch on some pretzels, beef goulash, spätzle, and truffle fries! Get there a bit earlier and take advantage of their amazing happy hours, while you bop along with the band. Prost!
A. 3B River Valley Rd, Singapore, Singapore, #01-12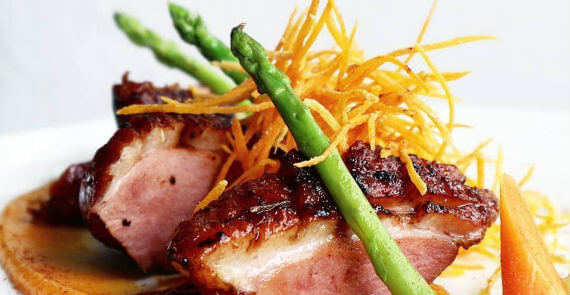 Küche means kitchen in German, and with its hearty portions and coffeeshop prices, Stew Küche sure lives up to its name! Try the popular pork knuckle or opt for a sharing platter, while washing it down with their craft beer. The helpings are extremely generous, a half portion would probably satisfy two, so come hungry!
A. 119 Bukit Merah Lane 1, Singapore 151119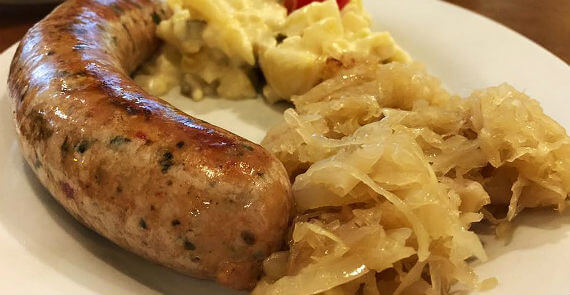 Werner's Oven started off as a small German Bakery in 1988 by couple Nancy and Werner Hochbaum, and is now a full-scale bakery, restaurant, and bar in Joo Chiat. Head to Werner's Oven for an authentic, home-style dining experience, and don't miss trying the Ox Tail stew. If you're in a group, the signature platter for four, with the pork knuckle, loin, and signature sausages, will suit you just fine!
A. 49 Joo Chiat Pl, Singapore 427773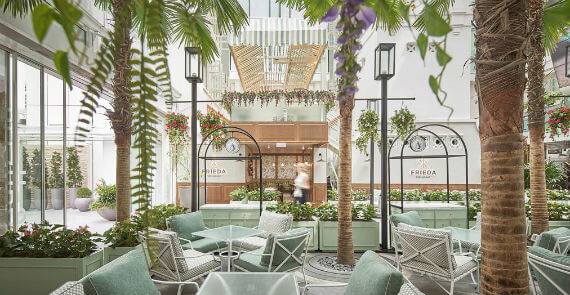 What used to be TAPS Bar in Capitol Kempinski Hotel's Arcade is now Frieda, a casual dining German serving up Bavarian beer on draught and classic dishes on the menu. Try the affordable set lunch menu at $22 for three courses and add on a draught beer for $8, or visit at 5 pm to take advantage of the Happy Hour offers! Some of the favorites on the menu are the Veal Schnitzel, and Pretzel Dumplings. If you're planning on having the Pork Knuckle, make sure you order early on, as it takes 30 minutes to land on your table, due to it being freshly made!
A. Capitol Kempinski Hotel Capitol Piazza, 15 Stamford Road, #01-87 178906
Comments
My favorite all time food is - German. Beer, pretzels, bratwurst… no, it isn't just naming produce available during Oktoberfest – because Singapore is home to a variety of Bavarian restaurants for an authentic experience – craft beer and all!
At Wilder Mann, we believe in serving awesome German Food at reasonable prices and offering the best premium beers at equally good prices! Set in a quaint stretch of old shophouses along Upper Thomson Road, Wilder Mann has been decorated to reproduce a unique German atmosphere, where you can hang out with your friends and have a great time! So come on down and check us out! We are looking forward to Willkommen-ing you to our little restaurant/bar. ZUM WOHL!
Located in the heart of Singapore's downtown heritage district, Stuttgart Blackforest Boutique S-Café serves Swabian cuisine. Stuttgart, the capital of the state of Baden-Württemberg in south west Germany, is the heart of Swabian culture. With its viticulture dating back to the 11th century, it has become one of Europe's most important wine cellars. S-Café serves an amazing pork knuckle, (pictured above) speciality sausages and the best Black Forest Cake. S-Café also represents and provides carefully selected wines and beverages exclusively imported from Stuttgart and the Black Forest region, including Alpirsbacher Klosterbräu, Engel, Hochland, Schmalzried, Kessler, Unser, Untertürkheim; Herzog Von Württemberg and Palmbräu.