The ubiquitous comfort food, that comes in all flavors and cuisines, you really can't go wrong with a plate of chicken wings!
This deep-fried American staple from down south has been reinvented with numerous permutations and combinations so you'll never get bored! If you're looking for the best
chicken wings in Singapore our expat contributors have done the heavy eating – all you gotta do is go and get your wing on! From Korean style fried chicken to the classic glazed crispy chicken wings you might find there's a new chic-king in town.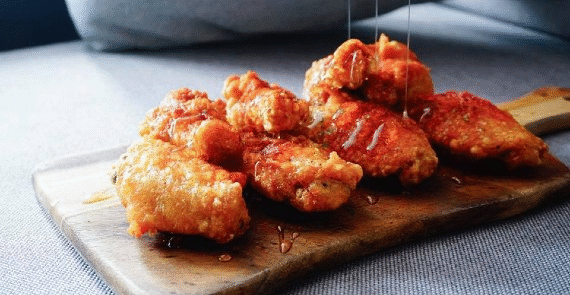 Image Credit: Lola's Cafe Facebook Page
While you might know Lola's as a pet-friendly backyard café that leans into a homely vibe with the smell of freshly ground coffee and baked goodies wafting through the area you might not know that they've got some of the best wings in town! Their Honey Paprika Chicken Wings are a must-try and have remained deliciously consistent for years. People come all the way to Simon Road just for the wings so don't miss out.
A. 5 Simon Rd, Singapore 545893
S. www.facebook.com/lolascafesg/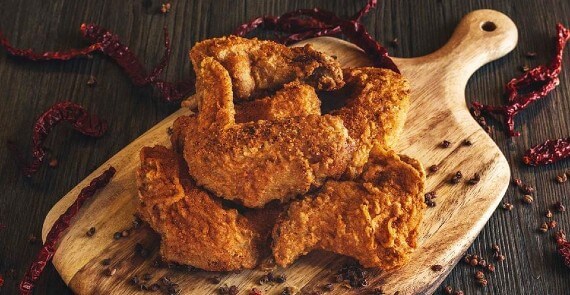 Image Credit: Two Wings Facebook Page 
Wing it up local-style at Two Wings; started by Jeremy Loh who used his granduncle's secret recipe from the 1970's as a canteen stall it's now got outlets across the city! Their wings are served in five styles: heritage, salted egg yolk, chilli crab, mala and honey soy! One of the more affordable options on the menu these juicy wings start at $8.90 for six pieces and you can make a meal of it by adding another $3 – an absolute steal deal.
A. 73 Ayer Rajah Crescent, #01-30, Singapore 139952
S. www.facebook.com/twowingsSG/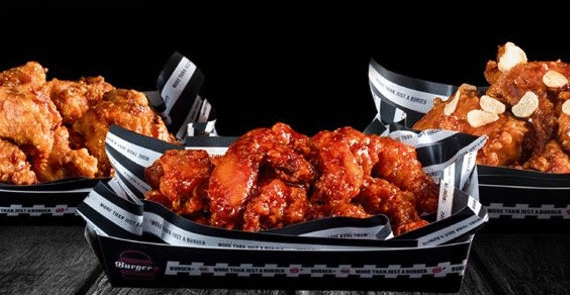 Image Credit: Burger+ Facebook Page
Bringing the best of Korean dishes with a western twist and a love of K Pop, Burger+ has popularized Korean-style in Singapore! Try their classic Honey Chicken, go sweet n' spicy with the Yangnyeom Chicken or risk it all with the Hot Yangnyeom Chicken if you can handle the heat! Pair your wings with some of their self-brewed beer or one of their Korean cocktails! And you may as well sample some of their burgers since you've already made the trip.
A. 435 Orchard Rd, Singapore 238877
S. www.facebook.com/BurgerplusSg/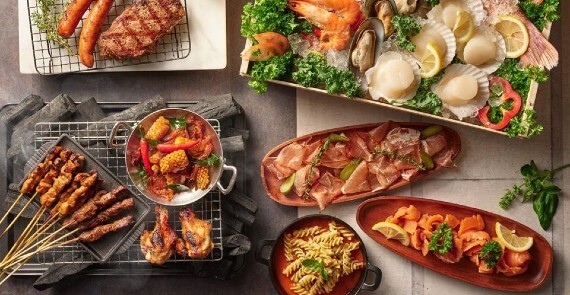 Image Credit: SE7ENTH Facebook Page
A contemporary dining space located in Oakwood Premier OUE Singapore, Se7enth takes chicken wings to the next level with their Crispy Chicken Wings with Truffle Maple! At $12 a plate expect to bite into evenly coated crisp juicy winglets that will sure whet your appetite for the main course.
A. 6A Shenton Way, Singapore 068815, Singapore
W. www.oakwoodasia.com/singapore-cbd
S. www.facebook.com/SE7ENTHsg/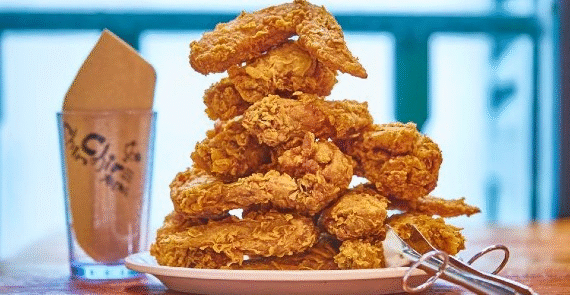 Image Credit: Chir Chir Singapore Facebook Page
This restaurant chain originating in Seoul is famous for their Korean-style fried chicken! Get into the thick of Chimaek (chi from chicken and maek from maekju or beer) culture at Chir Chir Singapore,Try their Signature Fried Chicken in wings and drumlets, whole pieces, or even chicken tenders and customize as crispy, garlicy or spicy! The chicken is deep-fried on order so it takes about 10 minutes to reach your table but boy is it fresh! Visit this month for 30% off on orders above $60.
A. 313 Orchard Rd, #B3 - 04 / 05 / 06, Singapore 238895
S. www.facebook.com/ChirChirSingapor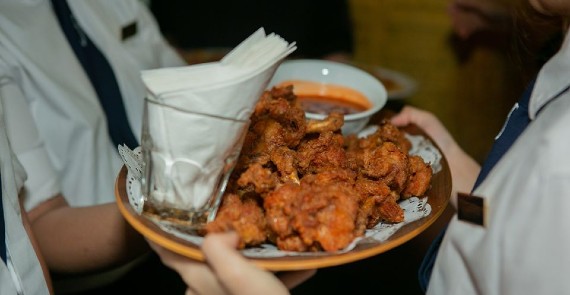 Image Credit: 5 Emerald Hill Cocktail Bar Facebook Page
You might not think of a cocktail bar as the first place to head to for your chicken wing fix but No. 5 Emerald Hill serves up some shrimp paste chicken wings with Chinese wine that are the toast of the town. At $18 for a full portion or $12 for a half portion (you'll regret just getting half), don't miss pairing your wings with some of their signature cocktails like the No. 5 Mexican Bulldog, or the No. 5 Cocktail which you can split between two.
S. www.facebook.com/No5EmeraldHill/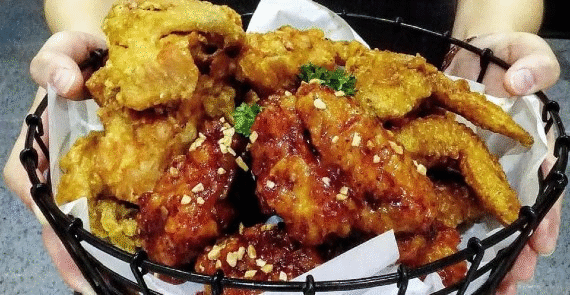 Image Credit: 꼬꼬나라 Kko Kko Na Ra Facebook Page
Serving up KFC (Korean Fried Chicken) since 2008, Kko Kko Na Ra was one of the first to bring the now popular style of fried chicken to Singapore! They offer up four different flavors of wings or drumlets original, soy garlic sauce, sweet and spicy, and hot and spicy! Prices start at $18 for eight pieces but you can also try their combo option of 18 mixed wings that come with garlic, sweet, and original flavors – best had with a cold beer.
A. 68 Tg Pagar Rd, Singapore 088489