What do you think about Best Cafes In Singapore?
There's something about having the luxury to just sit back, relax and watch the world go by.
Just as much as there is alot to be said about catching up for a coffee or a light meal in one of the thousands of cafes in Singapore with friends or work mates. Below you will find a few favourites and for some of you reading this list - maybe not so favourite, but they all deliver their unique experience, time and time again.
The Pantry Social Enterprise Cafe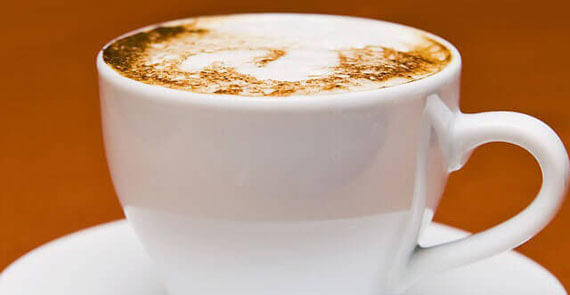 The Pantry at Loewen Gardens sits nestled among the trees of Dempsey, far away from the bustle of the city. This gem of a canteen and cafe is a must visit for people looking for modern, wholesome food in a relaxing setting. From healthy cooking at the canteen to the lively Saturday Farmers' Market, The Pantry is a destination for all who appreciate delicious food, coffee and honest ingredients. More here
Ronan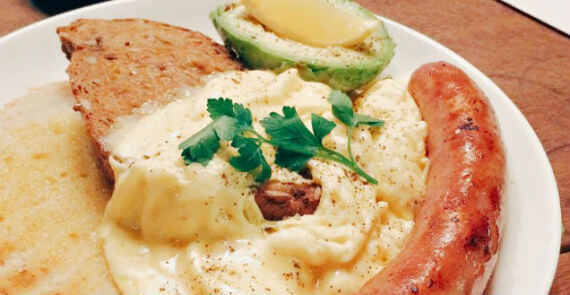 Tucked away in what appears to be the entrance of an office building, Ronin is a cool spot to hang or to meet up for a bsisness meeting. The scrambled eggs are a winner here as are most of the items on the limited menu. The Coffee is by all means their signature product. Delicious on all counts. < More Here
Benjamin Browns Bistro & Café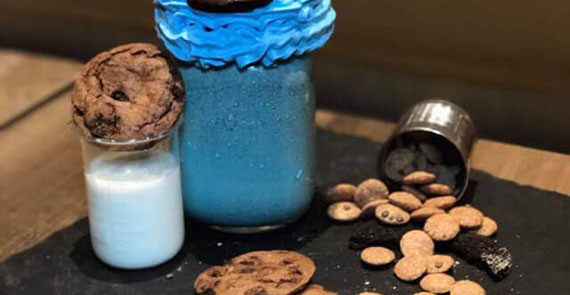 You couldn't wish for a cuter little Orchard Road café than Benjamin Brown's, with its homey feel, sweet décor and even sweeter selection of treats. Indulge in a cake pop or reward (or shamelessly bribe) with a lollipop or cupcake. Their coffee is more than decent, so this is the perfect stop for a mini "date" with your little.  More here
My awesome cafe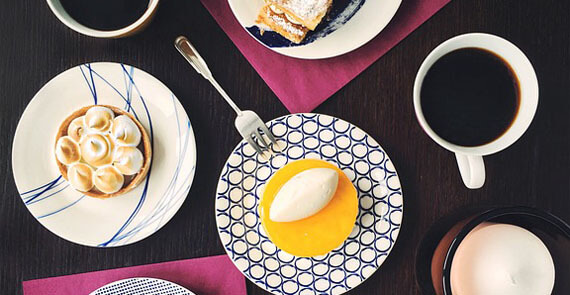 The road to My Awesome Café did not only start with the renovation of a historical shophouse. It started way before, with the decision to take a leap of faith.  For Franck, the founder - a consummate F&B expert, it was a challenge to be on his own. But a challenge he doesn't face alone. He inspires everyone in his team to serve awesomeness, as he does, all the time. More here
Hediard Singapore Café-Boutique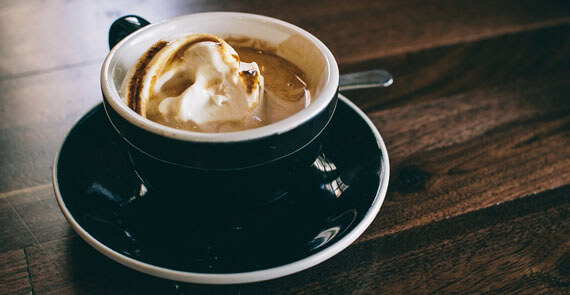 The Parisian Luxury Gastronomy Boutique in Singapore. A joyful atmosphere, an escape to a land of gourmet delights, the Hédiard monogram invites you to embark on an exceptional gourmet festive journey. Hediard offers its customers a delightful shopping experience but also a place to rest and enjoy unique recipes. More here
Lowercase Cafe @ LASALLE College of the Arts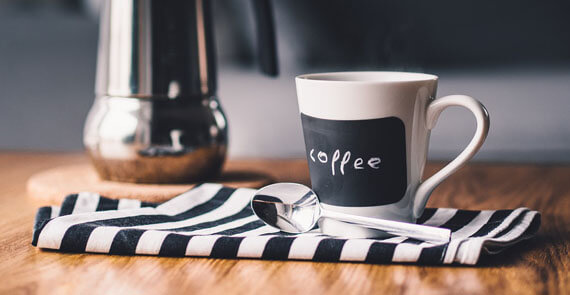 Lowercase is a cafe-bar nestled in McNally Street; a flexible space where people, food and art come together to celebrate community and the good life. From a fresh selection of Grab & Go offerings to original recipes, this awesome cafe aims to maintain excellence and integrity across all food items.  With 5,000sqft of well-equipped space, this venue is great just as well to hold big or small events to suit any occasion and within a budget. More here
Wala Wala Cafe Bar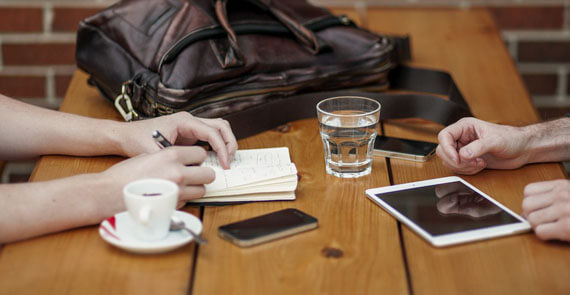 Dig into plenty of comfort food at Wala Wala. Set in Holland Village since 1993, the appeal of this Holland Village stalwart lies with its relaxed and as-simple-as-it-gets-chill vibe. It has been called the establishment, labelled iconoclastic but really, it is just the kind of watering hole everybody wants to have in their neighborhood. More here
Riders Cafe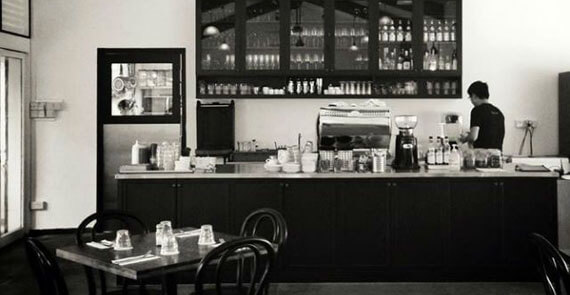 Opened in July 2007 by owner Jan Yeo, Riders Café has quickly established itself as one of Singapore's most popular brunch spot. Hidden somewhere behind the lush greenery in the heart of Bukit Timah, Riders Cafe is located in one of the most unique venues in this urban city. Blackboard specials are available daily. More here
Fika Swedish Cafe & Bistro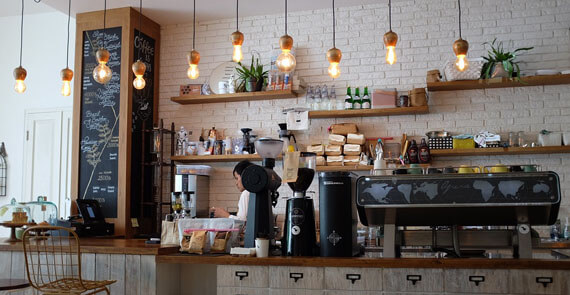 Fika is a social institution in Sweden; it means having a coffee with one's colleagues, friends, date, or family. The word has quite ambiguous connotations and can mean anything from taking a break from work or other activities, to going on a date. Swedes are among the heaviest consumers of coffee in the world and this practice of taking a break for a coffee, typically with a cinnamon roll and/or some biscuits or cookies, or sometimes a smörgås on the side, is central to Swedish life. More here
Flock Cafe SG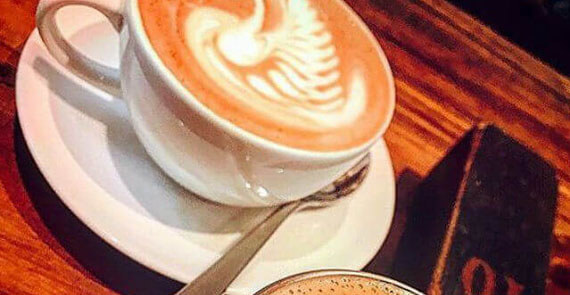 Nestled in a quiet enclave in Tiong Bahru, Flock Café provides the backdrop for a business meeting or the perfect spot just "to be" A family-run café, Flock's atmosphere is deliberately relaxed. Started from their love of cafés, good company, this team seek to let customers feel what they love so much about relationships. More here
Hard Rock Cafe Sentosa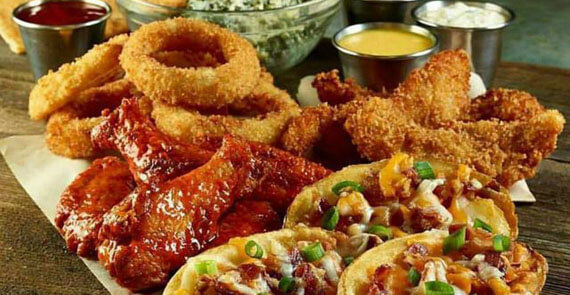 The third Hard Rock Cafe in Singapore is located in the heart of The Forum in Sentosa island. Featuring world's famous American menu mixed with regional favorites that will surely whet your appetite. Whilst at the Cafe, don't forget to check out an amazing collection of souvenirs, mementos and collectible items at their Rock Shop! More here
Jimmy Monkey Cafe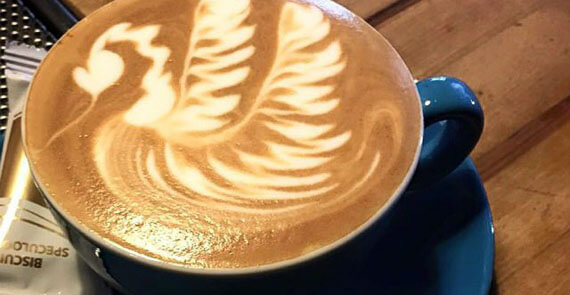 jimmy monkey café & jimmy monkey too are arguably Singapore's hippiest coffee destination brought to you by Michael Ryan. Nestled amongst lush greenery and set in an old conservation army barracks, it has a chilled-out ambience and decor that has no equal. Experience your espresso made by Singapore's very first Slaye espresso machine! Taste your coffee again. For the first time. More here
Eatplaylove Cafe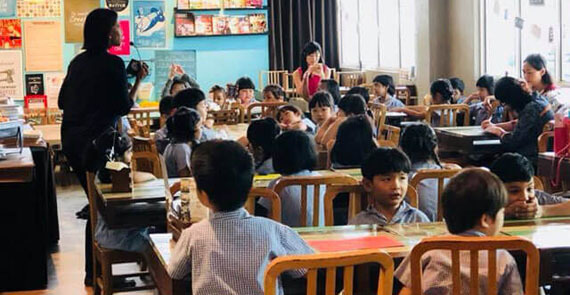 This adorable little Kampong Glam café is heaven for budding little artists and crafters — you pay $5 and get either an hour of crafting time (and materials!) at weekends or two hours on weekdays.  Munch on their yummy muffins, sample some Thai delights or just chit-chat over a cuppa while the littles get busy! Make sure you call ahead on weekends to make sure they're not hosting a private party. More here
Cafe Salivation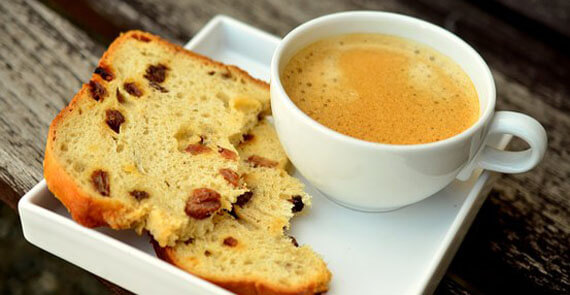 Café Salivation is the first Western Vegetarian Café to be opened in Little India. They opened their doors in 2008 and have been constantly changing and evolving our menu. All the dishes are prepared with the freshest ingredients using only Sunflower Oil and Olive Oil as a medium of cooking and no MSG is used in their food. More here
Crossroads Cafe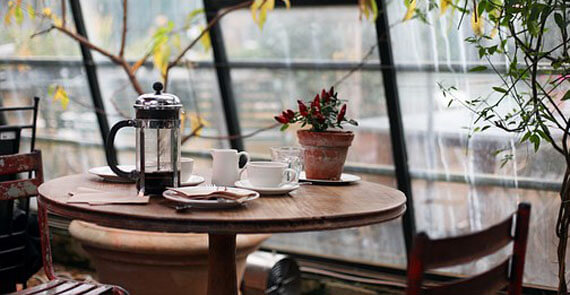 Crossroads Cafe brings East-meets-West cafe concept to life with a wide menu of signature dishes, premium wines by the glass and draft beers on tap. With a focus on high quality produce and ingredients, expect a menu of sumptuous signatures such as Wagyu Burger, or the all-time local favourite – Hainanese Chicken Rice. This restaurant is consistently listed as one of the top restaurants in Singapore while also heralded for its impressive wine list of over 300 to choose from. More here
Little Farms Cafe - Valley Point Shopping Centre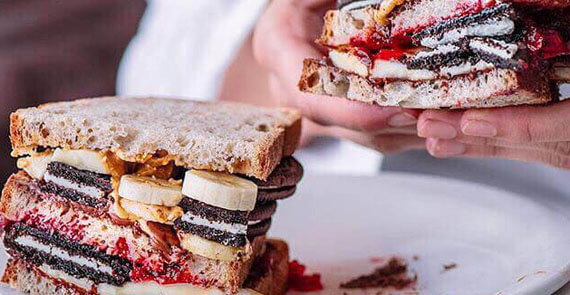 Little Farms is Singapore's neighborhood market, specializing in the highest quality and freshest produce, meats, seafood, dairy, grocery and more.They opened their first store at Valley Point Shopping Centre in February 2016, and are incredibly excited to now be servicing online orders island-wide. Little Farms is a mindful approach to healthy living, let Little Farms be your go to destination for carefully selected, ethically sourced food. In all we do, we want to make each day a little more rewarding, inspired, and downright healthier. Ultimately, the secret to a quality life is quality products. More here
Between Cafe & Eatery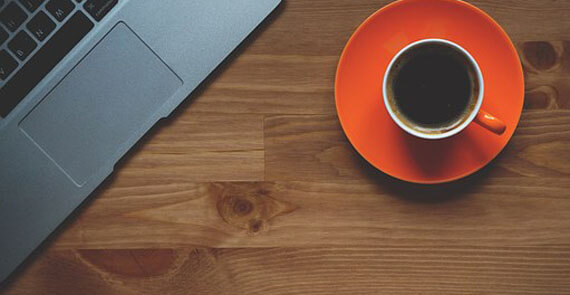 Travelling to Auckland for a getaway? Between Cafe & Eatery is the "on-the-ground" recommendation for great coffee and an excellent cafe vibe on the quintessential Local pedestrian strip - "K" Road. What are people saying about Between Cafe & Eatery : "Hands down best service and best coffee in Auckland" Sam Bassett. More here
Dome Cafe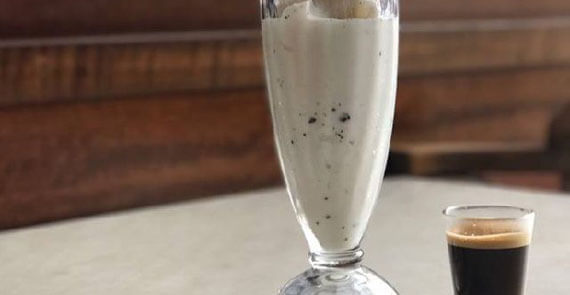 At Dôme, they say they search the world for the finest Arabica coffee beans, and then roast them to perfection. But coffee is only part of the story – the menu runs the gamut of all-day breakfast, gourmet sandwiches. Decadent desserts and delicious full meals served throughout the day. More here
Knots Cafe and Living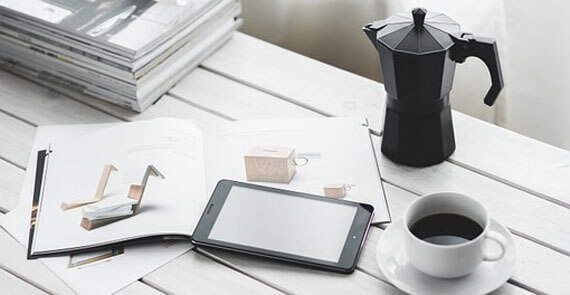 Knots Cafe and Living founders believe that home is where the heart dwells, and they strive hard to give you only the best line-up of furniture pieces that can suit perfectly your family, your home, your lifestyle.  At Knots, they aim to offer only sustainable and reliable furniture pieces that are all made, finished, and assembled by hand by skilled craftsmen and advanced machines. Their offerings vary from one brand to another, letting you choose from a wide variety of dependable products that can help you achieve your dream home. More here
The Book Cafe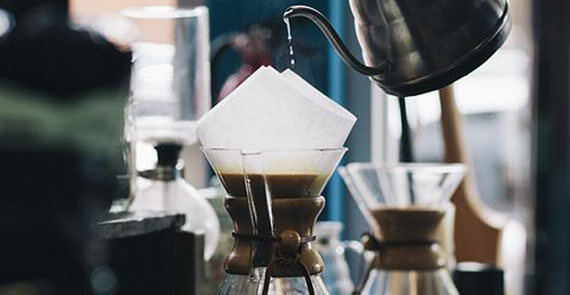 The Book Café is a book-themed café that offers a relaxed ambience and casual dining on an extensive cosmopolitan menu that reflects modern dietary trends. Customers of The Book Café experience value-for-time in modern comfort settings. A diversified range of reading materials is available- customers can browse through any of several hundred local and foreign books, magazines and newspapers available. More here
Clan Cafe

Clan associations were a core part of society's fabric in 19th century Singapore.  Located on Bukit Pasoh Road, once known as the Street of Clans, Straits Clan takes inspiration from these iconic institutions and hopes to be the starting point for greater things to come. Over time, this became a catalyst for social change in the wider community with clans championing societal advancements in education, infrastructure and commerce. More here
Saint Marc Cafe - Marina Square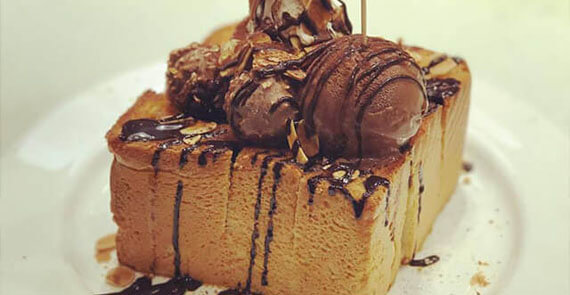 Saintmarc South East Asia (SSEA) is a subsidiary of Saintmarc Holdings Company composed of nine brands in Japan. With the café's promise to provide friendly service, a vibrant atmosphere and yummy food always, St. Marc Café won the hearts of our customers. Over the years, Saintmarc South East Asia Pte Ltd has established itself in the region. More here
Cafe Football Singapore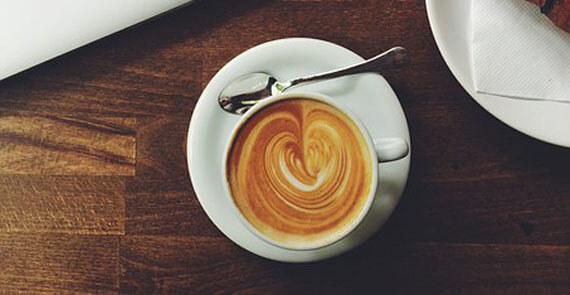 Café Football took the idea of wholesome food and turned it a unique restaurant that feeds a love for food and football. Football fans and foodies alike can appreciate the diverse, well-rounded menu with some subtle nods to the game itself. A unique restaurant for people who love food, love football.  More here