Image Credit: Smokey's BBQ Facebook Page
Gratification feels gained from spoiling yourself on heaping plates of proper American BBQ? — Yes please!
Barbeque has been a staple of American culture, especially in Southern parts since Colonial times. Over the years it has emerged with many distinct traditions that have become prevalent in the U.S.A. — and widespread enjoyment of BBQ fare over the globe is well-loved and a common comfort food favourite. Expat Choice brings you 4 meat-a-licious smokehouses — counted amongst the best American BBQ dining experiences in Singapore. 
Located smack in the heart of Jalan Besar, Red Eye Smokehouse prides itself on dishing out absolutely amazing American BBQ fare. They specialise in all types of smoked meats, from chicken to pork — and definitely beef.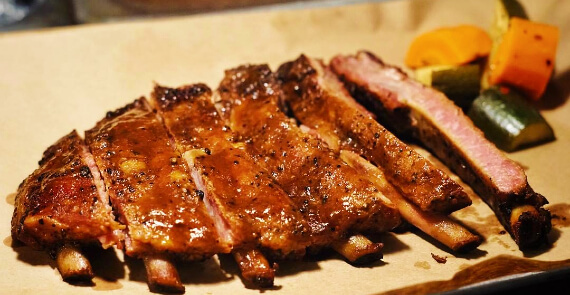 Image Credit: Red Eye Smokehouse Facebook Page
Alongside offering you a true smokehouse experience (without leaving the country), from Tuesdays to Sundays you get to relish high-quality, tender smoked meat, until sold out. So always head to Red Eye early and hungry, and gain a chance to chow down meaty options like the USDA Brisket, Duroc Pork Ribs, and Australian Beef Short Ribs — additionally, pair your generous plates with refreshing craft beers available in-house. 
INFORMATION
s. www.facebook.com/pg/redeyesmoke/
The Southern-inspired joint on Campbell Lane, Little India does do refined offerings — but its an understatement to say Meatsmith is huge on hearty food. Their sharing platters on menus across their humble outlets entail lamb chops, suckling pig biriyani, and 14-hour smoked brisket and pork ribs (amongst other savoury delights). 
Image Credit: Meatsmith_SG Facebook Page
The Southern Pride smokers from the States tenderises the beef and pork beautifully here, and boasting Singapore's first restaurant serving Modern Indian Barbeque — you can count on the spit rotisserie and tandoor (clay or metal oven from India) to gift you special fusion tastes of American and Indian culinary cultures! Visit Rogue Trader, their cozy bar located on the side entrance of the Little India outlet, where you can sample Indian wines and lagers. 
INFORMATION
s. www.facebook.com/meatsmithsg/
If you're looking for an all-American diner experience, then Smokey's BBQ is the place to go. From making their own BBQ sauce, dressings and seasonings, to designing and building their own smokers, they pay careful attention to quality and authentic flavours.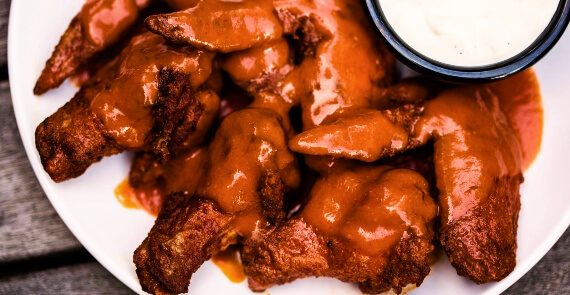 Image Credit: Smokey's BBQ Facebook Page
This smokey-good joint uses traditional American methods to smoke and slow roast the meats at low temperatures, and post a lengthy cook of several hours — the meat is left tender and bursting with flavour. Utilising only US beef, popular dishes here include; American burgers, homemade Smoked Beef Chilli Nachos, US Prime Beef Brisket (popular with diners for tender, juicy meet that falls of the bone) and the Chux Hog (signature pulled-pork sandwich). Beyond the generous portions that make this smokehouse a must-try, Smokey's offers a great cocktail menu and beers in a laid-back, fuss-free environment.
INFORMATION
s. www.facebook.com/SmokeysBBQ.SG/
Based on the simple premises of honest cooking and authenticity, Quayside's ever-popular Decker Barbecue serves up speciality smoked meats of premium quality. Enjoy the Texan dining experience with beef briskets, burnt ends, pulled chicken, pork ribs and coleslaw, amongst a whole variety of meats available here!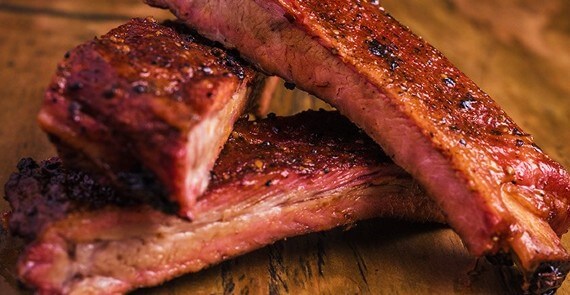 Image Credit: Decker Barbecue Facebook Page
The Texas BBQ feast holds two key inclusions in the cooking process: using a signature (secret) spice rub seasoning on high-quality meats, before they pass a 16-hour cook (low and slow-smoked) in their custom-built A.N. Bewley smoker from Dallas. Being proud owners of the first Dallas smoker in Asia and cooking just like the pit masters do in Texas — Deckers uses only wood cooking to produce the finest meat dishes. It's almost guaranteed that you'll leave this place stuffed to the core.
INFORMATION
a. The Quayside, 60 Robertson Quay, #01-17 238252