Hero Video Credit with Thanks: Padamyar FM
Myanmar remains an enticing mystery, a spot with a different feel and rhythm to it..
Taking place over two days Thursday 26 and Friday 27 September 2019 at the prestigious Grand Mercure Yangon Golden Empire Hotel, Asia Expo Services is pleased to present a powerful platform for business, networking and learning.
From an authentic train ride you'll never forget to delicious Burmese food or encounters with fortune-tellers, these unmissable attractions across Myanmar something unique and mysterious to offer everyone who visits this enchanting country.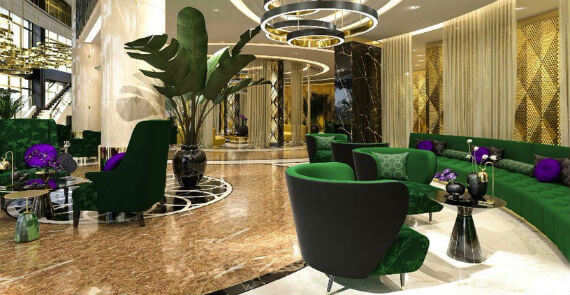 Myanmar's inaugural Wine Expo is poised to become the country's most important wine event. At a recent press conference held at Grand Mercure Yangon Golden Empire Hotel, founder and managing director Shawn Lee was on hand to unveil the programme for Myanmar's most prestigious wine event.
"Myanmar is a country of 54 million people that is modernising and growing rapidly. From my first visit in 2010, I encountered a beautiful nation that's not just hungry for change, but also keen to engage with the world. With my background in the wine industry, I was inspired to bring the world's wines to Myanmar so that we could spark the connection. This has led my partners and I to establish Wine Expo Myanmar, which will take place annually and hopefully act as a catalyst for growing the new generations of wine lovers in the country," said Shawn.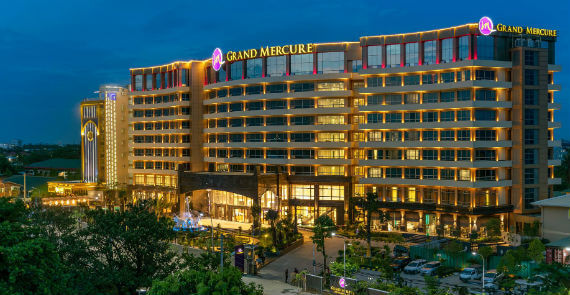 As the premiere event of its kind in this fast developing market, Wine Expo Myanmar 2019 is expecting to attract over 500 restaurant owners and 1,500 hotel and food & beverage leaders.
To receive your personal invitation, please register HERE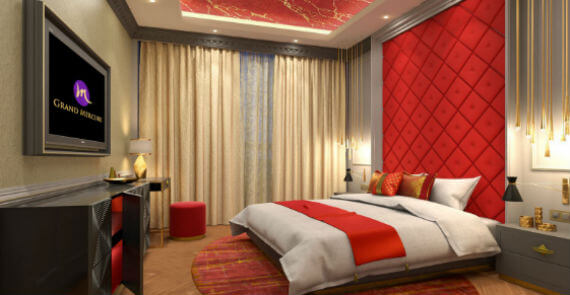 Grand Mercure Yangon Golden Empire is a contemporary 5-star luxury hotel near Dagon Industrial Zone within easy reach of Yangon International Airport, South Okkala Golf Club and Schwedagon Pagoda.
The hotel, the first Grand Mercure in Myanmar, features 175 guestrooms and suites designed by local artist Pyar Dade. Parent company AccorHotels has projected five more hotels in the future pipeline in Myanmar.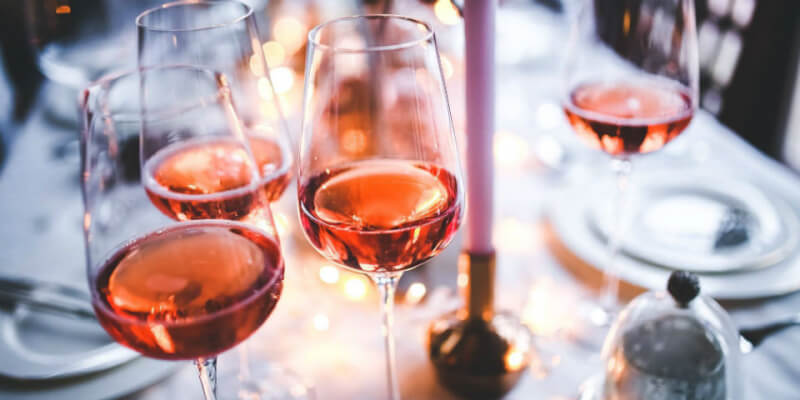 This is a golden opportunity for wineries and wine trade to establish new contacts and cultivate key partnerships in Myanmar.
At a glance the two full-day exhibition will feature more than 200 brands, 6,000 trade visitors, encompassing 1,530 registered hotels in Myanmar.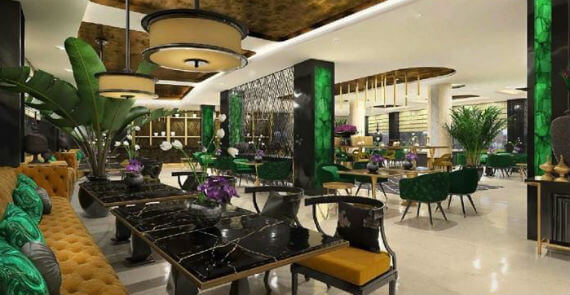 Two days of non-stop activities
Wine Expo Myanmar has lined up a two-day programme packed with something for everyone. The key to understanding the Myanmar On Trade and Off Trade market is that hotels and hotel chains, similar to wine distributors, are given importation quotas to bulk buy their wine supplies.
This is a golden opportunity for wineries and wine trade to establish new contacts and cultivate key partnerships in the country through this platform.
A total of 200 brands are expected to take part in the wine showcase, from major wine producing countries such as France, Italy, United States of America, Chile, Australia, New Zealand, Portugal and China.
"As Milton Berle said: 'If opportunity doesn't knock, then build a door'. And that is exactly what we expect from Myanmar Wine Expo 2019, to open the door for Gonzalez Byass in Myanmar," said Mr Xavier Vicente, Regional Sales Director Asia- Pacific, Gonzalez Byass.
"We are looking forward to see how Wine Expo Myanmar can bring industry partners and friends closer together in one place," said Ms Jessline Lee, S.E.A Commercial Manager of Handpicked Wines.
"Our winery is an old family company, rich with story telling made by old wisdom, traditions and passion. I decided to participate in this 1st Myanmar event because I believe in new markets even if I am aware that it is a market completely different in terms of traditions, history, culture and taste. I'd like to learn about this new market, to better understand expectations of visitors to be able to meet their requirements.
I am sure that I will get them in love with my wines. I am ready to get involved in this new experience and I really hope to delight all the people who will come to my stand and taste my fruity, fresh and modern wines," said Madam Margerita Bidoli, owner of Bidoli Vini.
Keeping it even more exciting, a sommelier competition and wine challenge will take place to further encourage participation between the brands and local wine experts.
Like to be where the buzz is? Then don't miss the biggest wine event in Myanmar to date, where you can meet and network with key wine producers and brands from all over the world, while taking part in tastings and masterclasses.
Video Credit: with thanks Challenge Yourself
To receive your personal invitation, please register HERE
Visitors are also invited to register for a fine lineup of learning activities, organized in partnership with Wine Language, a wine school in Singapore. The programme, which will be updated on the event website, includes WSET 1 courses, seminars, workshops and wine masterclasses.
"Wine Expo Myanmar, being the first of its kind, shows the relevant exponential growth and opportunities in Myanmar. It is also a great opportunity to explore, learn and improve oneself, for a more competitive edge, from this expo," said Jon Chan, Managing Director/ Principal Trainer of Wine
Language.
During the event, a live feed will be provided by web broadcast partner Vin Republic. "It's so exciting to bring this wine event to my viewers across Asia! I look forward to reaching out to my fans," shared Ivy Chen, Host of Vin Republic TV.
The wine scene has grown rapidly in Myanmar, with increasing demand for globally known and recognisable brand names. As the tourism and lifestyle sectors continue to grow, so will the demand for wines and wine knowledge.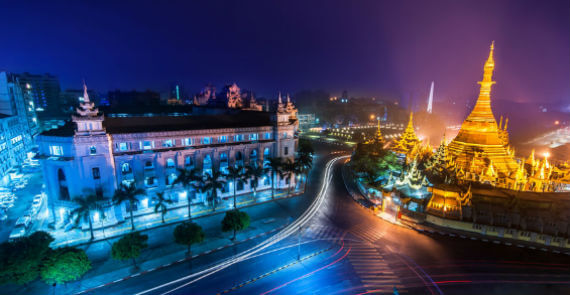 Attendance for Wine Expo Myanmar is complimentary for qualified members of the trade.
To receive your personal invitation, please register HERE
Myanmar is one of the last emerging markets in Southeast Asia, with a population of 54 million people and increasing annual GDP growth of 6% forecasted to 2021.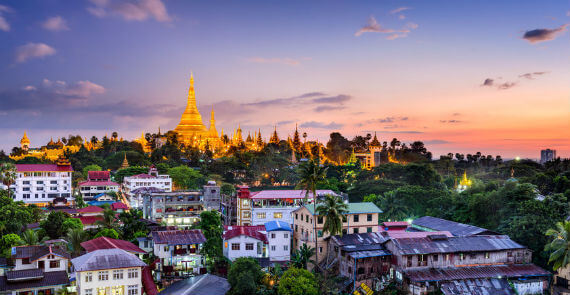 Tourist numbers increased by 18 percent in 2017 to reach 3.44 million visitors, while McKinsey Global Institute estimated that tourism could contribute US$14.1 billion to Myanmar's economy by 2030 and employ around 2.3 million people.
Wine Expo Myanmar (WEM) will be the largest wine themed exhibition in Myanmar's history, a catalyst for bringing together exhibitors from around the world and buyers from Myanmar in one location.
Hotels and hotel chains, similar to wine distributors, are given importation quotas to bulk buy their wine supplies. This is your opportunity to gain first mover advantage and establish your brand in a flourishing market.
To receive your personal invitation, please register HERE
Singapore office details
Email: [email protected]
25 Loyang Crescent, 103 unit no.03-08
Loyang Offshore Supply Base
Singapore 508988
+65 8163 3500
Comments
This is a copy of a post with permission from the writer Marlar Tun as a post event comment after the inaugural Wine Expo Myanmar 2019....... "My final post for this event. When I was asked to participate in the event I said yes immediately. I love wine culture because it's all about the camaraderie among people who come together over a glass of wine to celebrate the art of living. At this point in the nation's rebuilding, there are many practical things to do but we must never underscore the power that joie de vivre can do to move the spirit of the people in a positive direction ..and especially so in a country that was once upon a time, a cultural giant in the running to be one of SEA's leading nations. An event like this sets another stone in that building block thanks to WEM founder and visionary, Shawn Lee, my friend, fellow Singaporean, fellow wine lover, fellow member at the Commanderie de Bordeaux. What an outstanding display of quiet leadership with absolute dedication and commitment to a vision I wasn't expecting from someone outside the country. From inspiration to incubation to final curtains, taking all of 18mths, this event was full of palpable, positive energy and was flawlessly executed. Shawn Lee, on behalf of the F&B community of Myanmar and the spirit for life that unites our societies, Merci infiniment. A decade from now, you can come back to this post and remember it is you who put our wine culture on the map. Thank you and your fabulous team for a specular show. I am privileged to have been part of it."
We hope your trip to Yangon will be a memorable one. There is nothing more thrilling than receiving positive feedback from satisfied guests. Our gemstone inspired rooms are definitely not typical of a hotel in Yangon. In our industry, there will always be a new hotel offering nice and well-decorated rooms. However, not all will have the same brand of service - friendly, personalized and warm. That is what differentiates us from the rest of the hotels in Yangon. We owe everything to our amazing team of heartists who put their guest passion in everything they do. We will share your feedback to our team to inspire them to keep doing what they do best. Sp please do not be shy in leaving a review or feedback. We hope to see you when you visit the Golden Land! Warmest regards, Carlo C. Cruz Director of Sales and Marketing
Grand Mercure Yangon Golden Empire is the first Grand Mercure brand in Myanmar by AccorHotels. Whether for business or leisure, this 175-room luxury hotel, with its unique brand identity and experience, will let you enjoy premium convenience and comfort while you discover the sights of Yangon. Distance from the hotel to Yangon International Airport is about 30 minutes while Sule Pagoda, Bogyoke Market and Chinatown are 25 minutes away. It only takes a 20-minute drive to get to the famed Shwedagon Pagoda, which is one of the must-visit places in Yangon. For meetings and events, the hotel has 2 spacious ballrooms and 7 well-equipped meeting rooms with natural daylight and state-of-the-art technology. The food and beverage outlets offer a wide variety of local and international food selection.