A twice-weekly virtual eclectic DJ set with DJ Carl Hinds. Be prepared for a open genre vinyl special!
Carl Hinds has been DJing for many years, mostly in the UK and Asia as a resident or guest DJ and is equipped with a wealth of musical knowledge that spans decades of soul, funk ,disco, r&b, hip-hop, house and pop taking audiences on a journey through the Motown years to present. Carl always plays an eclectic mix for the crowd, all seamlessly blended together to bring a feverish energy to any event.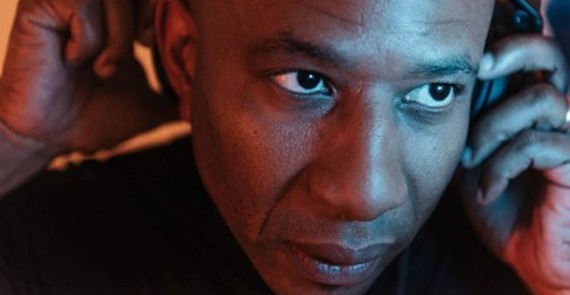 Currently based in Malaysia, Carl has been helping to create and shape part of the music scene in Johor Malaysia with his Soul, Funk and Disco series 'STOMP' and is co-founder of the collective 'Gimme Shelter' based in Singapore, a vinyl only event with some of Singapore's most sought after DJ's.
Carl is often seen performing at some of Malaysia's most prestigious events like the Iskandar Puteri Jazz festival 2018 and as a guest DJ in Malaysia and Singapore and in and around Asia. He is also very much in demand for corporate and private events. In addition to DJing, Carl is also an accomplished Emcee. In early 2019 Carl will be heard playing live on his own show on internet radio – watch this space!
So look out for Carl performing on Facebook LIVE and be prepared for an unforgettable show!
Contact DJ Carl Here
JOIN EVENT HERE
JOIN STIR CRAZY LIVE FACEBOOK GROUP HERE
Comments
Hi Party people! hope your safe , healthy and staying indoors wherever you are in the world. Just a reminder for you STIR CRAZY is back this weekend on Saturday 4th and Sunday 5th April at a new time of 8pm -10pm (Malaysian time that's 1pm GMT) Please invite your family and friends or nudge the people who have yet to accept invites as virtual get togethers are all the rage now! I'll check in with you later in the week with more news!Here's a bonus chilled out mix for you - Enjoy! https://www.mixcloud.com/carlhinds2/stir-crazy-live-chilled/
This a great idea and keeping us sane! Good job!
Hi Guys - hope your all safe and healthy. Stir Crazy has almost 500 members around the world and is growing (250 in the past day and a half!) so we must be doing something right! Please continue to add your family and friends to the group who you think would be interested as we'd love to double that total before the next event. The feedback I'm getting is a lot a people would like an additional night, and I'm totally up for that, so Stir crazy will now be on Saturday and Sunday every week from 8pm -10pm (Malaysian time) that's 1pm Greenwich mean time. Also please let me know what kind of music (genre) you would like to hear as these events are for you! For example I can spin some R&B or do a throwback session to the 60's - anything goes! Finally here is a little snippet of last nights show! Have a good start to the week. Stir Crazy 2!