RESCHEDULED TO SATURDAY 2 MAY & SUNDAY 3 MAY 2020 : Witness ballet superstar Sergei Polunin in Singapore for the first time to perform his career-defining role of Grigori Rasputin in the sophisticated dance drama.
One of the most controversial figures in Russian history is not to be missed. "Polunin is Rasputin, a titanic, totemic performance, revealing many facets of this controversial figure. Rasputin is a role for which he was destined." ★★★★ Bachtrack. A youthful prodigy, Polunin became the London Royal Ballet's youngest-ever male principal dancer at the age of just 21. But only two years later, he shocked the ballet world with his sudden decision to quit the company.
Hailed as a totemic production, with sold-out performances across Europe and Russia, this production will offer both classic ballet and contemporary dance enthusiasts a rare opportunity to witness Polunin's mastery live when it plays at Sands Theatre at Marina Bay Sands on May 2 and 3, 2020.

He swiftly re-emerged in Russia, dancing with the Stanislavsky Music Theatre, and has gone on to develop a parallel career as an actor, appearing in films like Murder on the Orient Express.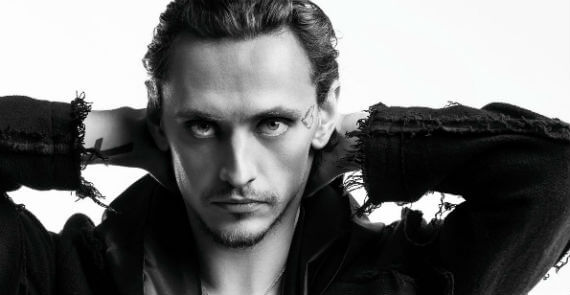 He has also reached a new audience on YouTube through the viral video Take Me To Church. Watch Video Below!
Video Credit : Escuela Terpsicore Sergei Polunin, 'Take Me to Church' by Hozier, Directed by David LaChapelle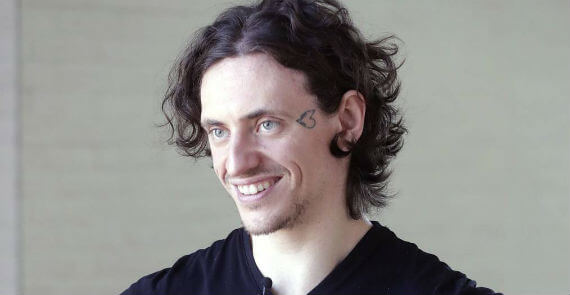 Polunin stars in this dance drama exploring the ambivalence between power and weakness, good and evil. Rasputin explores the title character's complex psychology and moral ambivalence, and his catastrophic effect on the Russian court on a set modelled on a chessboard.  
Rasputin is the tale of the Russian mystic man, Grigori Rasputin, who befriended the family of Tsar Nicholas II, the last monarch of Russia, and whose mysterious influence over the royal family triggered the demise of the Romanov dynasty. The ballet performance is presented as a chamber piece, playing out on a black-and-white chessboard set designed by the multi-talented Hamburg Ballet principal dancer, Otto Bubenicek, along which allegorical figures move, largely representing the fate of the heroes. 
This enthralling production of Rasputin is choreographed by former Hamburg Ballet dancer, and first Japanese soloist, Yuka Oishi, with music scored by Kirill Richter, Russia's most prominent representative of the neoclassical music scene. With costumes designed by famous Russian designer Ulyana Sergeenko and lighting designed by Konstantin Binkin, Rasputin is said to be a career-defining role for Polunin.
Royal Seats and Boxes include an exclusive post-show meet and greet with Sergei Polunin.

Comments
Sergei Polunin's effortless command over dance is apparent in his skilful portrayal of Rasputin's complex psychology, moral ambivalence and his effect on the Russian court – Polunin showcases the febrile personality of the title character in expressive characterisation and frenetic bouts of solo dancing which he deliberately keeps rough around the edges in ferocious multiple spins and soaring jumps. A ballet prodigy, Polunin began dancing in his hometown in Ukraine at the age of four and by eight-years-old, he was attending the State Choreographic Institute in Kiev. At 13, without his parents and unable to speak English, he moved to London with the support of the Rudolf Nureyev Foundation and attained a place in one of the world's greatest centres of classical ballet training, the Royal Ballet School. With his ability of impressive leaps and balletic proportions, Polunin was appointed the youngest ever principal of the troupe, and is now compared to ballet icons Rudolf Nureyev and Mikhail Baryshnikov by the British media, and described as the most gifted male dancer of his generation. After this incredible success, he became worldwide famous when his dance video, "Take Me to Church" directed by David LaChappelle, received over 25 million views. Polunin has since been sought after, performing with famed ballet companies and choreographers around the world, and crossing over into Hollywood with roles in films including Kenneth Branagh's Murder on the Orient Express, Red Sparrow with Jennifer Lawrence and Disney's The Nutcracker and the Four Realms.