References are the frameworks through which we develop several different facets of our lives - ourselves, others, the past and the present.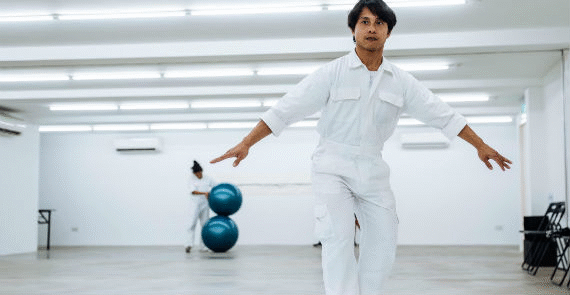 It is through the dictates of our referential frameworks that we are able to make meaning of and participate in personal, cultural and national discourses. This 12-hour mini marathon touches on 'Inclusivity', 'Empowerment', and 'Sensing' – all of which interrogate various points of references including memory, heritage, culture, and technology.
RawGround: Reference features original research, performances, and recordings by Akanksha Raja, Chia Poh Hian, Christoven Tan, Dominic Nah, Edward Tan, Lee Enjie, Matthew Goh, Melyn Chow, Stephanie Yoong and Timothy Tan.
 
Date/Time
11 April 2020, 2pm - 12 April 2020, 2am
Venue
Goodman Arts Centre, Block O, Multi-Purpose Studio 1 & 2
90 Goodman Road, Singapore 439053
 
Tickets
 
Tickets available at rawgroundreference.peatix.com from 10 Feb 2020 onwards
$20  – Standard
$18  – Concession*
$16  – RAW Pal Members
$15 – Early Bird Special till 25 February 2020
(Each ticket entitles you to multiple entries throughout the 12hrs of performances)
* Concession for Senior Citizens, Full-time Students, NSFs, PAssion Card Members and Group Bookings of minimum 4 tickets.
† School package available, terms and conditions apply.
For ticketing enquiries, please contact [email protected]
Comments
References are the frameworks through which we develop several different facets of our lives - ourselves, others, the past and the present.
Matthew Goh Company Dancer (Senior) Matthew graduated from Nanyang Academy of Fine Arts with a Diploma in Dance with Distinction (Choreography) and attained Best Graduate Award in 2013. His accolades include 2nd place in Commonwealth Society of Teaching of Dancing 14th Asia Pacific Dance Competition, Hong Kong, Open Age Group Lyrical Solo and 2nd place in Youth America Grand Prix Contemporary Dance Category 2013 Season, Japan. Matthew is a founding member of RAW Moves and has since performed in most of the company's works such as, Paperman and Silent Words (2011), AUTOPUS Project (2012), Tease (2013), Helix (2013), Optical Appetite (2013), Getting to know you... we are... (2013), FREE (2014), Floating Box (2015), 48:00 (2015), Act II - The Messy Middle (2016), BOUND (2016), Sounding Body (2016), On Display (2016), Indices of Vanishment (2017), Archipelago Archives Exhibit #3: If I could set with the sun (2017), 慢慢走 - Walk Slowly (2017), Close Company (2018), Close Company's Australian premiere at OzAsia Festival (2018), Alice, Bob & Eve (2019), Ghost Call (2019), Subtle Downtempo No (2019) and Being, and Organs (2019). His choreographic works, That Special Thing, As WE Repeat, The Turn, A Swee Way to Fly..., PerforME and Tapping Out were featured in RAW Moves' Artistic Platform, as part of Run Another Way 2012, Run Another Way 2013, Run Another Way 2014, RawGround-SG51 (2016), RawGround: Clutter (2017) and RawGround: Competition (2018) respectively. He was also a facilitator for A Little RAW Company's annual showcase hoME (2016), What the tree sees… (2017), A Green Dot (2018) and What Simon Didn't Say (2019).