Hero Video Credit: The Steve McQueens
On Wednesday 21 and Thursday 22 August 2019 - for two nights only - Maduro welcomes Agostino Schiavo, head bartender of London's most distinguished private members club, The Arts Club, to helm her bar armed with a trio of cocktails he's created specifically for Maduro.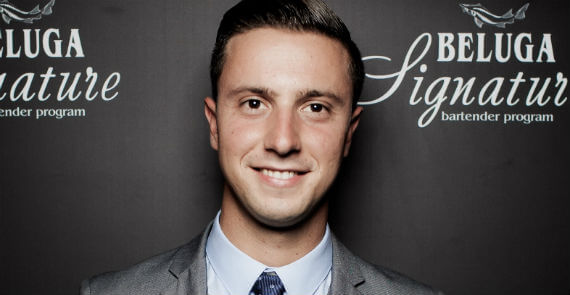 Agostino Schiavo
On Thursday 22 August, over at the other end of the lounge, Schiavo will be joined by homegrown neo-vintage soul-funk outfit The Steve McQueens at the bandstand for a live performance, wrapping up two back-to-back evenings of tantalising tipples and tip-top tunes.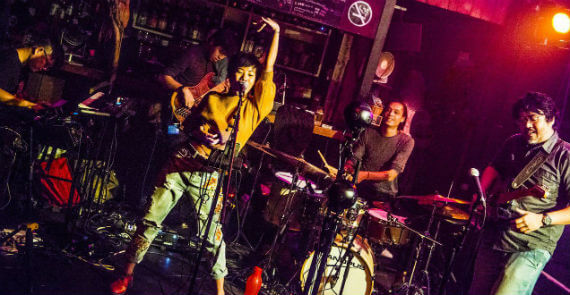 The Steve McQueens Hirokinishioka
A man who loves his cocktails as much as his cigars, Schiavo—inspired by the name 'Maduro' and the sweet, dark connotations it has in the cigar glossary—has created three bespoke cocktails specially for Maduro that is designed to tease out the complex flavours of a fine cigar.
Think 23 year-old Zacapa rum fat-washed with coconut butter that clings onto a creamy cigar like a warm embrace, tickled with citrus notes of blood orange liqueur and to finish, sweet swirls of mango syrup that washes over the palate with a cloying release.
Or a "Negroni" with a worldly twist that begins the journey with­—of all things—Japanese whisky, then takes you halfway around the world for sublime fig liqueur from Portugal, and finally hits the tarmac with calming oils of an Italian Mediterranean mandarin – all swirled up to butter up that fatty hanging off one's lips.
Schiavo will be behind the bar for both nights to serve up three delicious cocktails specially created for Maduro - inspired by the sweet persuasions of a freshly rolled cigar - which, at the end of his shift, will be officiated into The Maduro Drinks list.
Just to be clear, these are CIGAR-inspired cocktails that draw inspiration from the concept of cigars but in no way are we insinuating that you should be lighting up a cigar to enjoy these smoky concoctions – they're perfectly delicious on their own.
Joining Schiavo on Thursday, 22 August is neo-vintage quartet The Steve McQueens, who will make their Maduro debut from 9pm to 12am. Expect their signature jazz-infused neo-soul sound that pivots on a groove that's tightly arranged and freely improvised all at once.
With Joshua Wan on the baby grand, Jase Sng on bass, Anson Koh on drums, and vocalist Eugenia Yip on her unique range of timbre and tones that's dripping with strange, sultry seduction – who can think of a better way to wash down one of Schiavo's cigar-friendly creations.
21 August: 2.00pm – 1.00am (bar) 21 August: Free
22 August: 2.00pm – 1.00am (bar) | 9.00pm – 12.00am (live music), S$30 inclusive of one house pour drink from 9pm – 12am
Reservations: Email [email protected] or call/text +65 9756 4775