Picture this. A spacious living room, lined with mismatched clusters of colourful velvet couches, marble top coffee tables - and the stray leather armchair - dotted with oddities few and far between.
The afternoon sun streams in, casting shadows where it sticks. Looking out from within, it doesn't take long for the sheer amount of lush greenery to start sinking in.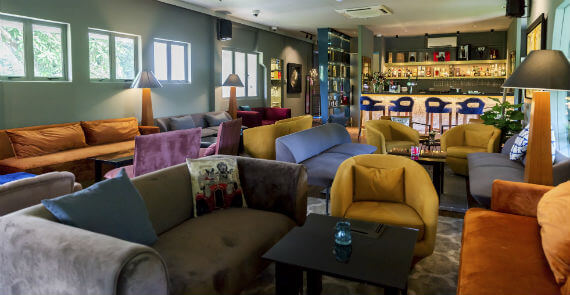 Over at a lonely corner, a pensive figure hunched against a baby grand plunges into the first note of Alexandre Desplat's 'Dinner Waltz' - a quiet, yet resounding G sharp - straight into the heart. Raw, poignant emotions take over. The rest, as they say, is history.
We call him Mr. P, and this newly minted living room of his…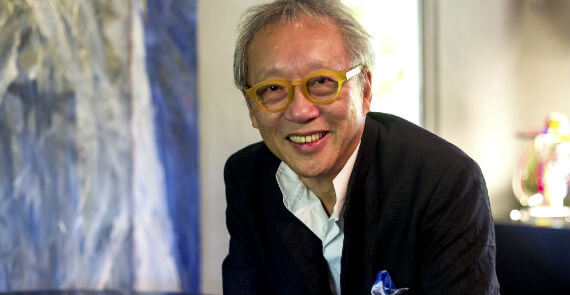 Set amidst lush, leafy tranquil on the uppermost floor of 40C Harding Road, Maduro is the personal enclave and encapsulation of the life of one Mr. P, a silver haired enigma who runs in circles that that couldn't be worlds apart - among musicians as one of Singapore's most sought after pianist in the 80's; and amongst the top brass as the go-to broker for those vying a stake in prime London property, as well as the gracious host of one too many hazy evenings behind closed doors.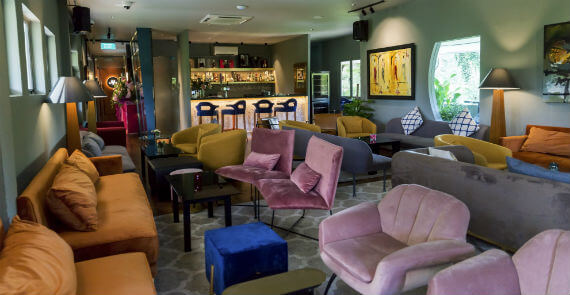 A tight, confident curation of classic cocktails revived with modern-day infusions catches the eye, each priced at S$22 and their own nuanced spin on time-honoured aperitivo and amaro recipes.
Peach Fuzz is a curious take on the age-old Americano—trading in sweet vermouth for an artisanal bianco vermouth loaded with quinine - that, with the introduction of peach liqueur, transforms the Bond-approved aperitif into a fun tipple that's bitter, fruity and fizzy all at once.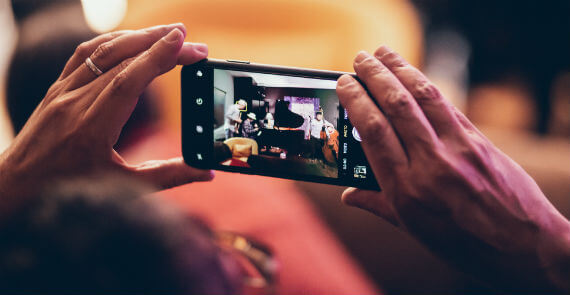 Foggy Old Fashioned, as the name suggests, is a seductive swirl of Talisker's peated, smoky allure, with dashes of Angostura and chocolate bitters for a quaffable finish. Mr. P's GNT and Maduro Negroni are both cult favourites brought to the modern age: the former gets a boost of botanicals by adding Rinomato to the mix, while the latter swaps out Campari for woody notes of St. George Bruto Americano.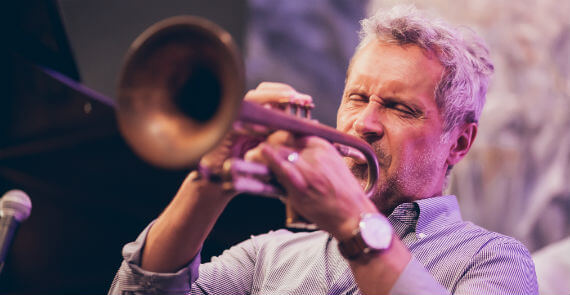 Lending a bit of their rustic French bistro spirit, ground floor neighbours Atout brings up a selection of bar bites featuring promising highlights such as chef Patrick Heuberger's famous meaty yet incredibly creamy Rillettes (S$15), his deliciously unctuous Chicken Liver & Foie Gras Pâté (S$15), and the
impossible-to-hate Truffle Brie (S$19), a fresh French Brie de Meaux spread with a delicious truffle mascarpone paste.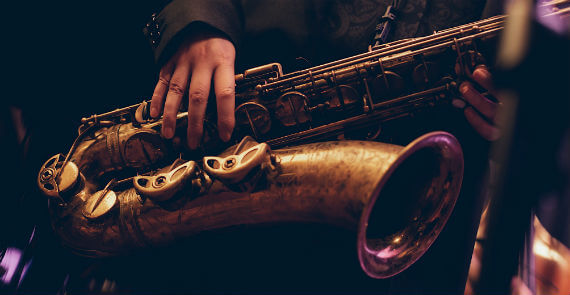 Once properly satiated, eyes—and ears—are inevitably drawn to the other end of the lounge, where a baby grand piano set against a mesmerising painting carves out the space's beating heart - complete with set-up of a three- to four- piece band—an homage to Mr. P's first love, and a sign of all the enchanting music-immersed evenings to come.
The music programme at Maduro is an extension of Mr. P's storied musical past and present - fiercely classicist by nature, intriguing at times. Serene classical music streams through the day; a fitting soundtrack to the soothing sounds of Dempsey's forested friends, and an even more fitting nod to his
classically trained beginnings.
Come dusk, the diverse and enigmatic world of jazz takes over, just as it did for Mr. P almost half a century ago, when he taught himself the ways of the genre, and performed his way through some of Singapore's most reputable establishments.
Even the live music nights are characteristically, Mr. P's. Mostly fashioned cheekily after iconic venues where he used to perform, every Tuesday, Friday and Saturday past dusk will bring on a specially designated live music night each - 1819 Tuesdays, Tiara Friday Club and Saturday's Best - each with its own groove, flavour and persuasion.
Tiara Friday Club is a weekly Friday live music night that pays homage to Tiara Supper Club, the iconic jewel of the Shangri-La in the 80's where Mr. P performed at the peak of his career. In the spirit of saving the best for last, each evening will see a star-studded line-up of Singapore's top chanteuses, crooners and instrumentalists win the crowd over alongside their musician counterparts.
Saturday's Best is a weekly Saturday residency that - instead of a venue - nods to Mr. P's insistence to always put on his finest, crisp tux on the stage, as one would wear to church on Sundays.
Here, a monthly artiste-in-residence is appointed to perform and curate the line-up every Saturday of the month, adding his or her own spin to the Maduro magic.
On the other end of the spectrum, 1819 Tuesdays is a weekly Tuesday jam session designed to be a third place for the wider jazz community, with its youth at heart. Named in tribute to Restaurant 1819, the crowning continental splendour of Tuan Sing Towers that hosted one of Mr. P's first solo gigs as a performing musician in the 80's - and in the spirit of paying it forward - Mr. P enlists the help of acclaimed jazz pianist and lecturer at LASALLE College of the Arts, Tan Wei Xiang, in dedicating Maduro's stage -  for one night a week - to showcase the next generation of musicians.
Every Tuesday, Wei Xiang leads a live jam session featuring a rotating roster of young musicians – all of whom are deserving and capable of performing on the world stage. At the same time, an open call is made to the seasoned jazz veterans for them to come through for a song or two, giving the youths a once-in-a-lifetime opportunity to riff off those at the top of their game.
Open six days a week and every now and then, at the whim of Mr. P and his roledex of globetrotting musician friends, a special night is added to the roster and Maduro's stage is set to surprise.
And on the nights Lady Luck is truly smiling upon Maduro, a jolly Mr. P emerges in the listening lounge, saunters to the baby grand with a warble in his mouth, and in a swift action, plops on the stool and plunges into the next note straight out of his mouth.