Hero Video: Death Cab for Cutie
There's a massive lineup of acts and concerts coming to Singapore in the next few months. There's something for everyone in this list of Choice Events...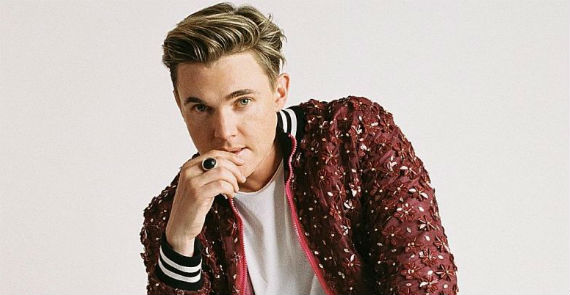 American Heart-Throb Jesse McCartney Brings The Resolution Tour to Singapore for the first time, Sunday 14 July 2019, 8PM at the Gateway Theatre. The pop crooner first charmed fans with his boyish vocals and catchy hits like Beautiful Soul, Just So You Know, Leavin' and Shake. But on top of a night of throwbacks, don't miss JMac showcase his latest single Wasted.  BOOK HERE
Hold on to your hearts. After more than a decade, Grammy-nominated indie rock darlings Death Cab for Cutie return to Esplanade Singapore for a one-night-only concert, performing familiar favourites and hits from their latest album Thank You For Today. Beautiful and dynamic, and darkly anthemic and bittersweet, Death Cab frontman Ben Gibbard weaves a thread throughout about how interconnected geography is with memory, and how hard it can be to hold onto places, and to people too. BOOK HERE
28 July: Sheena Easton For Your Eyes Only Live in Singapore
For the first time in over 30 years, Grammy award winner & pop icon Sheena Easton struts to Singapore. Fresh from her critically acclaimed London West End leading role on 42nd Street, pop royalty Sheena Easton makes her rare appearance in Singapore for her solo show on Sunday 28 July 2019, 8pm at the Gateway Theatre. An intimate concert, this long awaited show will feature the familiar Sheena Easton top hits - from her breakout disco-pop "Morning Train", and "Modern Girl", to the emotional torch ballads "Almost Over You"
List growing daily
Comments
Fantastic article and thanks for sharing. Now we have an idea of 'what's to come' for exciting live bands to Singapore.
Death Cab for Cutie is an American alternative rock band, formed in Bellingham, WA, in 1997. The band is composed of Ben Gibbard (vocals, guitar, piano), Nick Harmer (bass), Dave Depper (guitar, keyboards, vocals), Zac Rae (keyboards, guitar), and Jason McGerr (drums). The band was originally a solo project by Gibbard. Upon getting a record deal, he expanded the project into a complete band, which released a debut album, Something About Airplanes, in 1998. The group's fourth album, 2003's Transatlanticism, broke into the mainstream both critically and commercially, with songs from the album featured in numerous TV series and films. The band's major-label debut for Atlantic Records, 2005's Plans, went platinum. A ninth studio album, Thank You for Today, was released in August 2018. Death Cab for Cutie's music has been called indie rock, indie pop, and alternative rock. It is noted for its unconventional instrumentation and for Gibbard's distinctive voice and lyrical style. Since its formation, the band has released nine full-length studio albums, four EPs, two live EPs, one live album, and one demo album. The group's name comes from the song "Death Cab for Cutie", written by Neil Innes and Vivian Stanshall and performed by their group the Bonzo Dog Band in The Beatles' movie, Magical Mystery Tour. Source: https://en.wikipedia.org/wiki/Death_Cab_for_Cutie
Jesse McCartney (born April 9, 1987) is an American singer, songwriter, and actor. He achieved fame in the late 1990s on the daytime drama All My Children as JR Chandler. He later joined boy band Dream Street, and eventually branched out into a solo musical career. Additionally, McCartney has appeared on shows such as Law & Order: SVU, Summerland, and Greek. McCartney also is known for lending his voice as Theodore in Alvin and the Chipmunks and its sequels, as well as voicing Robin/Nightwing in Young Justice and Roxas and Ventus in the video game series Kingdom Hearts developed by Square Enix. Source: https://en.wikipedia.org/wiki/Jesse_McCartney