What do you think about 25 July: Death Cab for Cutie - Events in Singapore?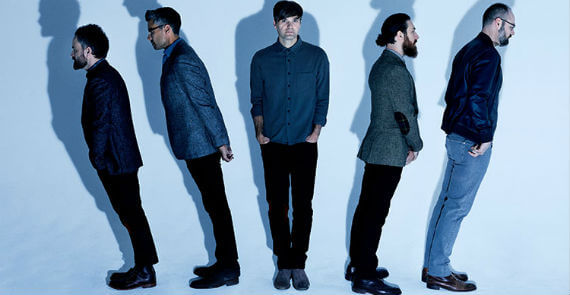 Photo Credit: Eliot Lee Hazel
Hold on to your hearts. After more than a decade, Grammy-nominated indie rock darlings Death Cab for Cutie return to Esplanade Singapore for a one-night-only concert, performing familiar favourites and hits from their latest album Thank You For Today. Beautiful and dynamic, and darkly anthemic and bittersweet, Death Cab frontman Ben Gibbard weaves a thread throughout about how interconnected geography is with memory, and how hard it can be to hold onto places, and to people too. BOOK HERE
Comments
What a talented band and fantastic music.
Death Cab for Cutie is an American alternative rock band, formed in Bellingham, WA, in 1997. The band is composed of Ben Gibbard (vocals, guitar, piano), Nick Harmer (bass), Dave Depper (guitar, keyboards, vocals), Zac Rae (keyboards, guitar), and Jason McGerr (drums). The band was originally a solo project by Gibbard. Upon getting a record deal, he expanded the project into a complete band, which released a debut album, Something About Airplanes, in 1998. The group's fourth album, 2003's Transatlanticism, broke into the mainstream both critically and commercially, with songs from the album featured in numerous TV series and films. The band's major-label debut for Atlantic Records, 2005's Plans, went platinum. A ninth studio album, Thank You for Today, was released in August 2018. Death Cab for Cutie's music has been called indie rock, indie pop, and alternative rock. It is noted for its unconventional instrumentation and for Gibbard's distinctive voice and lyrical style. Since its formation, the band has released nine full-length studio albums, four EPs, two live EPs, one live album, and one demo album. The group's name comes from the song "Death Cab for Cutie", written by Neil Innes and Vivian Stanshall and performed by their group the Bonzo Dog Band in The Beatles' movie, Magical Mystery Tour. Source: https://en.wikipedia.org/wiki/Death_Cab_for_Cutie