After a long work week, it was due time for my husband and I to get away from it all. It turns out, we didn't need to go very far at all to de-stress.
Nestled in the heart of Little India, Singapore's newly reimagined Wanderlust hotel was the perfect choice. After undergoing a complete transformation, it is now a flexible living concept that left us feeling refreshed.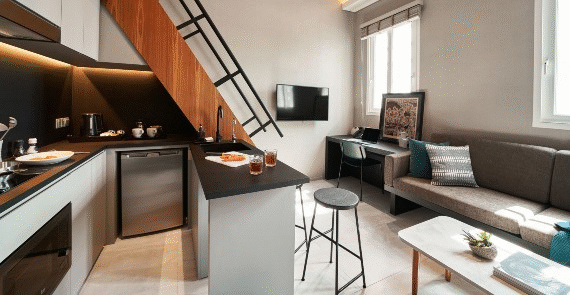 The staff was fabulous from the moment we stepped through the door - which, I must mention, is literally a gorgeous door. They were always keen to help us out, making sure our stay was as comfortable and enjoyable as possible.
Housed in a heritage 1920s Art Deco building, Wanderlust is a beautiful mix of the old and the new. The white façade is adorned with original Peranakan tiles. Although the inside decor and furnishings are modern and sleek, the use of warm wood tones ties it all in together, making it feel truly homey.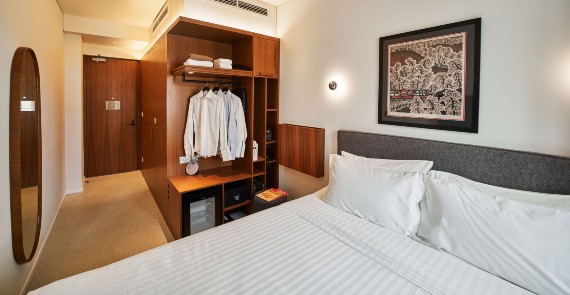 After checking into our "Loft room", I started to think about the term "wanderlust" (I'm a proud word nerd), and its definition: a strong longing to wander. After settling in, we set out to stroll around Little India without a plan. It was wonderful. We usually walk around Singapore in a hurry, so to slow down and really take it all in made us notice things we'd never seen before. Some of the best mutton keema, channa masala, biryani, (I could go on and on…) are all right at your fingertips. To keep the wanderlust party going, we then walked to Kampong Glam, one of the most Instragrammable neighbourhoods in Singapore. All easy walking distance from the hotel. Perfect. Guests are not only mere steps away from many of Little India's charms, but it is also close to four MRT stations.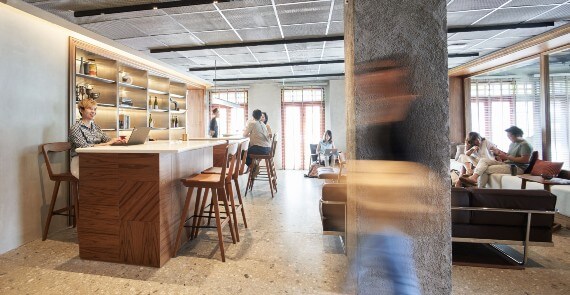 After an amazing meal at Sideways Restaurant, we returned to our home away from home. Cooling off in the large rooftop dipping pool after a day of exploring, looking up at the stars, we felt really lucky and happy, a reminder to appreciate what surrounds you. That feeling is the icing on this art deco cake for me, folks.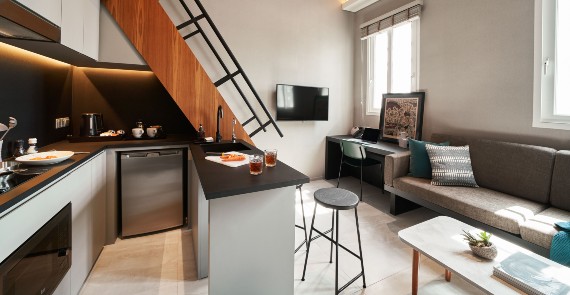 That night, I slept like a rock. The Loft room at Wanderlust was very quiet. As a light sleeper, I was grateful for this. The bed was so comfortable. For me, that's one of the most important aspects of an accommodation; I wanna sleep, and I wanna sleep well. I did just that. Since the room was equipped with a French press and good coffee, we were able to start the next day with a great cup of caffeine. The hotel also offers a free laundry room for guests, which would be more than ideal for long-term travellers. Many of the rooms also have kitchenettes – let's face it: eating out while on vacation is part of the razzle dazzle, but sometimes, you just don't want to leave your room. Wanderlust has you covered.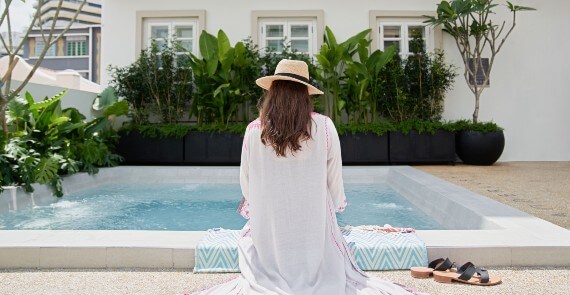 As craft beer fanatics, my husband and I were delighted to learn that their "Mama Shop" will soon offer guests the chance to purchase locally made products, like delicious craft beer and cold brew coffee.
There are many lovely places to stay in Singapore, so sometimes it's all about the details. The rooms at Wanderlust are appointed with Ashley & Co. soaps, shampoos and conditioners. I felt like I was at the spa. (I'm now obsessed, and have already ordered a bottle from this fabulous New Zealand company). But our favourite aspect of Wanderlust was their decision to be as eco-friendly as possible. Many of the rooms have a faucet for filtered water. On top of that, every room in Wanderlust also has access to the "pantry", where you can fill up glass bottles with either sparkling or filtered water. Amazing. We were thankful that they're saying NO to plastic water bottles.
As if it couldn't get any better, Wanderlust will soon open up their restaurant. Kotuwa will be helmed by Michelin-starred chef Rishi Naleendra. It will celebrate Sri Lankan flavours, culture, people and hospitality. We're definitely going to come back for this.  
All while retaining that old world charm, Wanderlust has been successfully and beautifully reimagined. It both stands apart yet undeniably belongs in the neighbourhood. Too often we get caught up in our day to day lives, forgetting momentarily that we live on a small island that is bursting with culture. It was good to reconnect with not only a neighbourhood, but to also reconnect with myself and my husband.
 Staycations: it doesn't take you long to pack for them, so, why not?
W. www.8mcollective.com/wanderlust
Comments
Great article and noted for the current situation.
or anyone looking for a unique or eclectic boutique hotel this is one of the best in Singapore. Located in Little India (which itself is an unusual and eclectic neighbourhood), the hotel has the feel of an imaginarium. Wonderfully different. I recommend to friends as a great experience of staying somewhere unique and unlike chain hotels.