Video Credit: Santhiya Resort&Spa
Nestled in a tranquil cove on Koh Yao Yai's west coast, Santhiya Koh Yao Yai Resort & Spa is surrounded by 38 acres of unspoiled tropical forest just 20 minutes by speed boat from Phuket.
The eco-luxury resort comprises 30 teakwood pool villas that blend in perfectly with the natural surroundings and offers a rare, private stretch of beach frontage. Unrivaled guest facilities include a spectacular waterfall swimming pool, an indulgent spa offering a range of pampering treatments and a world class restaurant serving the absolute best in Thai and global cuisine. Lose yourself in traditional Thai luxury at Santhiya Koh Yao Yai Resort & Spa.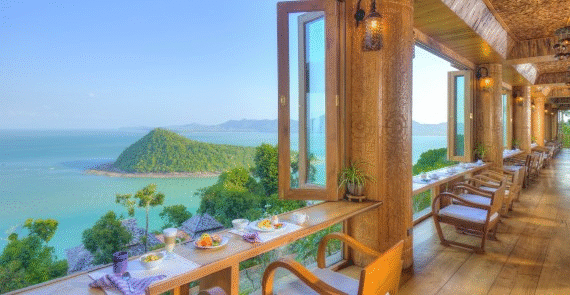 The Infinity pool providing a limitless gaze at the wide ranging landscape of the amazing Andaman Sea. By The Sea Restaurant & Bar serves up sumptuous culinary offerings with an a la carte focus on gourmet Thai delicacies, fresh and succulent seafood, as well as international classics.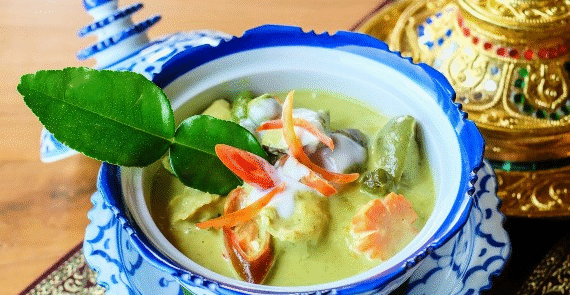 Making the most of the environs, the beachfront restaurant and bar is designed to let the majesty of nature take center stage, inviting guests to relax and dine seaside, lulled by the sound of rolling waves. Stop off for a casual bite mid-day and bask in the open air, then toast to the setting sun with a pre-evening cocktail in hand. Feel the sand between your toes as you stroll to your dinner table, the twinkling of candlelight mirrored by the sparkling stars in the night sky above.
Enjoy a nature-inspired beach massage with perfect surroundings of picturesque mountainous scenes and handcrafted timber, or you may prefer a touch a luxe at Ayurvana Spa which combines the essence of nature and purity in its masterful signature massages, body scrubs, wraps, facials, bath, and spa packages for everlasting tropical indulgence.
The Santhiya Signature Massage is a combination of various massage techniques includes Aroma Relaxing Massage, Ancient Thai Massage, Reflexology, Shiatsu and Ayurveda (Therapeutic) whereby, Hot Essential Oil is used as a special of the treatment. This treatment helps supporting circulation of blood vessels, restoring flexibility and energy flow of body and also eliminating of wastes accumulated in the body's nature flow of lymph. You can rest assured that Santhiya Signature Massage will help to balance your body and soul.
INFORMATION
A. 88 Moo 7, Phunai, Ban Pru Nai, Phangnga, Thailand 83000
Comments
Santhiya Koh Yao Yai Resort & Spa is 20 minutes away from Phuket by our speedboat. Start your getaway with picturesque scenery coupled with the fresh sea air in your very own speedboat transfer. The Santhiya Launch whisks you away from Ao Po Grand Marina across the sea right to the resort's private pier. Transfers are available upon your requests. https://www.santhiya.com/kohyaoyai/resort-location-and-transfer/