Missing Spain is a speciality online retail shop in Singapore featuring Spanish wine, cheese and cold cuts, preserved seafood and vegetables, paella ingredients, seasonings, chips, crackers, cookies, biscuits and so much more.
Have an authentic Spanish experience in Singapore today! Like the joy of travel, Missing Spain Spanish wine and groceries can bring you closer to happier times spent with family and friends. Some of the perks of shopping online with Missing Spain include Free delivery every day of the week for online orders over SG$150.
Looking for the gift that keeps on giving? Missing Spain has it! The Paella Gift Box (SG$85), comes with Missing Spain's very own Tapas Club extra virgin olive oil, paella seasoning, rice, and pan, - super easy to follow the secret recipe all wrapped up with a personalised card included!
Next day delivery is also available for gifts (pictured below) such as the Tapas and Wine Gift Box (SG$95), Sangria Gift Box (SG$95), Gin Gift Box (SG$95) or the Cava Mare Brut Nature Gran Reserva Gift (SG$70). Pick-up and Collection Choose the best produce from Spain. Come visit Missing Spain, pick up and collect your items at Tapas Club Orchard Central.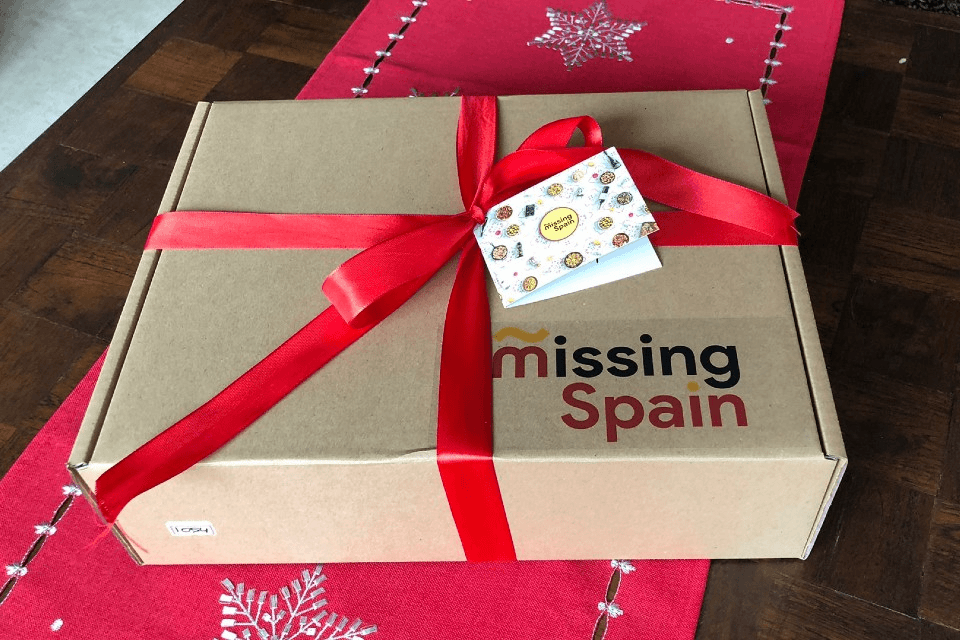 Did you know Aradon was a village which existed in Roman times but mysteriously disappeared? In present day, vinegrowers from Alcanadre have chosen to pay tribute to Aradon by naming their wines after it.
These wines are harvested at the fruit's optimum ripeness, coming from ancestral vineyards, grown with care and expertise by experienced vinegrowers, whose knowledge has been passed down through the generations over centuries. Discover Missing Spain's selection from Aradon Reds.
The wine bundles are all the rage when you shop online at Missing Spain with a 6+1 Calabuig Monastrell 2018 $195.00 or the 6+1 Balancines Blanco 2019 $295.00.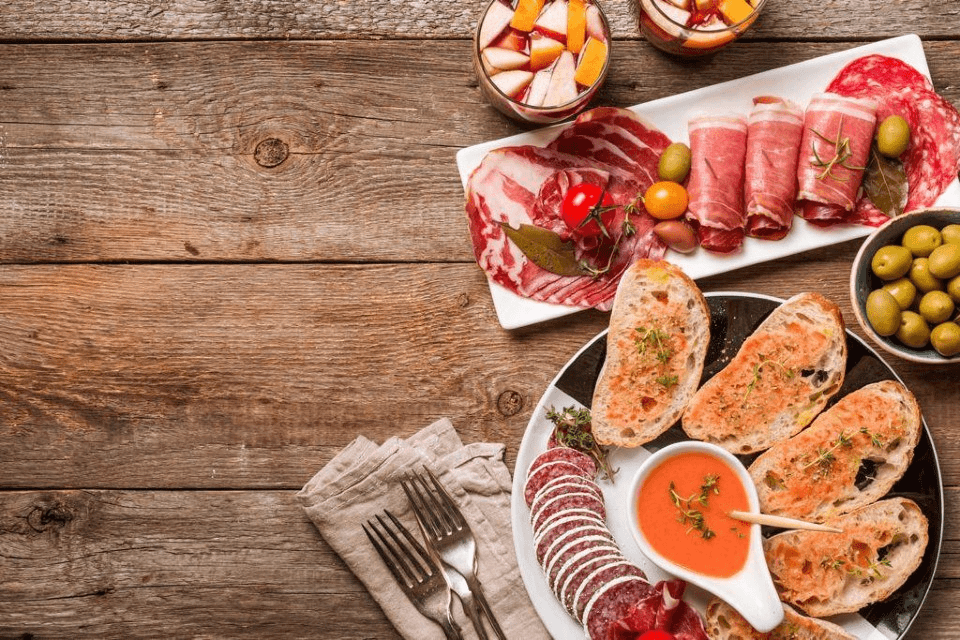 ​​​​​​​
In the Groceries section you'll find an enticing selection of Cold Cuts & Cheese, Preserved Vegetables & Seafood, Rice, Oil, Sauces & Seasonings, Chips & Crackers. Can't seem to get enough! Never one to say no to a cookie, whether it's gluten-free or no sugar… taste is never compromised at Missing Spain. Try the selection of no sugar cookies, gluten-free cookies, digestive biscuits, chips, and crackers - Cookies & Biscuits today!
And to top of the Spanish experience a few Accessories such as the Paella Pan (2-3 pax) $22.50 and a gorgeous Spanish Fan $5.00 are also available when you shop online.​​​​​​​