Main Image Credit: Little Flower Hut
Are you living in the Lion City and looking for some creative ways to decorate your home or celebrate a friendship with the gift that keeps on giving?
With creativity springing up all over Singapore, the expats are finding ways to go creative with their home decoration using flowers. Fortunately, flower delivery services in Singapore are offering a diverse array of creative flower arrangements within the comfort of your home. With a passion for turning petals into awesome artwork, florists in Singapore are now showing their innovative side with unique flowers arrangement. Need an ingenious flower delivery service in Singapore? Here are 10 of the best creative florists in Singapore that you must check out.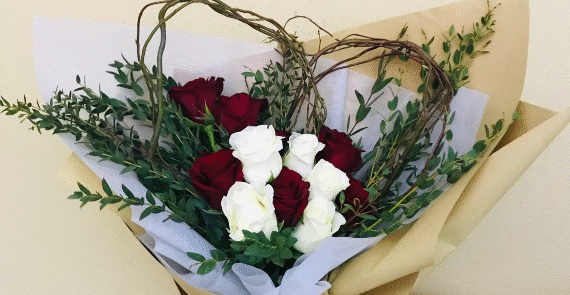 Little Flower Hut is the leading Online Florist Singapore - the perfect place for all your gifting needs for every occasion. In Little Flower Hut we have over 1000 selections from Hand Bouquet, Baby Hamper, Condolence Wreath, Get Well Soon Hamper and many more. With our Same Day Flower Delivery, you will never worry about missing out any special day for your love ones. Give us a call and we do the rest. As a home grown Flower Shop, Little Flower Hut provide island wide Flower Delivery Singapore 24/7. Service includes: -Baby Hamper/ Baby Gift - Hand Bouquet -Table Arrangement - Get Well Soon Hamper - Condolence Wreath - Grand Opening Flower Stand - Wedding Car Decor - and many more.

INFORMATION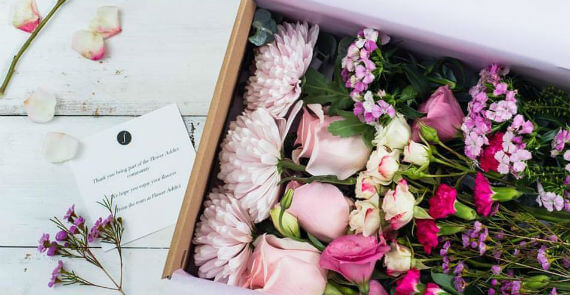 Our Top Pick is Flower Addict. The impressive designs with a perfect blend of colors are something that makes Flower Addict a favorite florist of most Singaporeans and expats alike. Their bouquet reflects a modern, breezy and contemporary feel that is addictive. Furthermore, they deliver fresh and exotic flowers to homes and offices in Singapore.
A variety of stylish and creative flower bouquets are created by their professionals. Some of their most amazing creation include perfect rosy with pink alstroemeria and roses. For the more creative spirit, they offer freshly-cut curated flowers arranged in striking bespoke boxes. Also, they provide information on how to put together your own creative arrangements. To complement the order, they also add some gorgeous gift add-ons such as hand-poured soy candle, organic chocolate and a bottle of bubbly.
24Hrs City Florist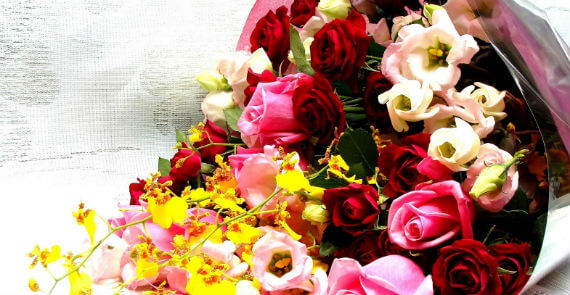 What if you get bouquets and baskets in the form of a cute panda, angry bird minion or Elmo on them? Yes, this is the specialty of this creative flower delivery services. An animal lover and cartoon fanatic is going to fall for these amazing creations.
Also, each of their artisan bouquets is meticulously crafted with a passion for your loved one. A wide range of graduation bouquets like Darth Vader is sure to draw smiles from the recipient. For a more creative flair, they offer unique "design-your-own-bouquet" which allows the customer to customize their bouquet as per their need and choice. The best part? They are available 24x7. Be it the late night or early morning so that you can get these creative flowers delivered to your doorstep. So, all the husbands should add this creative flower delivery services to their speed dial for the emergency flower need.
Bloom Room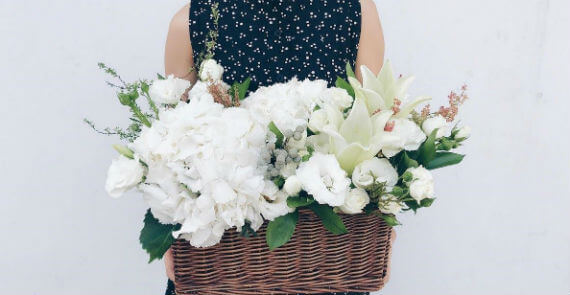 The quirky and innovative works of art with flowers is something that makes the Bloom Room stand out. Their crafty and creative arrangements like table centerpieces in mason jars, vintage vessels, and glass jar can entice any flower enthusiast with creative vision. Creatively wrapped with some artistic items like burlap, fabrics or wicker basket, the gorgeous bouquets can make anyone fall in love with the beauty of exotic blossom.
Their dried-floral make a rustic, beautiful and everlasting décor for the home and also a matchless present for any unconventional soul. With a dash of quirk and touch of whimsy, their floral creation is fresh, thoughtful and unique.
Fluerapy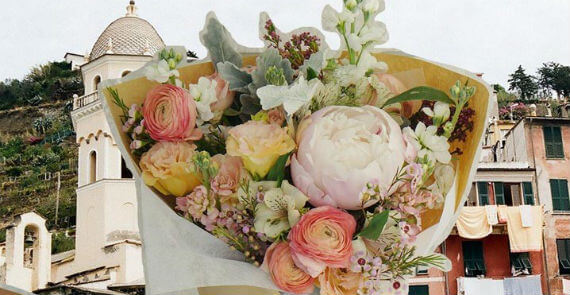 Love to travel? A travel-themed hand bouquet from Fluerapy can be a great way to recall some wonderful memories in amazing destinations. Created to reflect the spirit of some of the most wanted destinations in the world, these bouquets are just perfect to present any travel enthusiast. Their bouquet represents some amazing places like London, Cinque Terre, Ljubljana, Tokyo and Hong Kong.
Fleuriste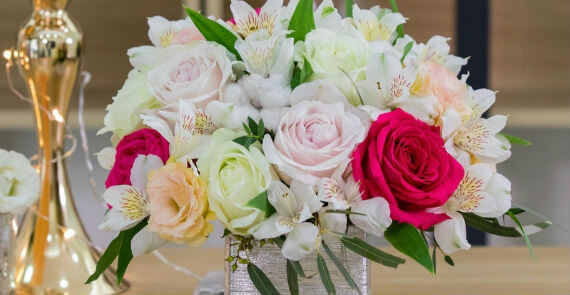 A fairly new floral delivery service is gaining hype in Singapore's flower industry with its creative approach. It's Fleuriste. Fleuriste has no shortage of passion when it comes to blossom. This team of hobbyists-turned-professionals never fails to wow the onlooker with their traditional, modern and rustic creation of flowers. They can rustle up the bouquet of your dreams without busting a hole in your wallet.
Their bespoke bouquets and arrangements are great to show the love, appreciation, and friendship. It is hard to resist the allure of natural yet emotive beauty of their floral arrangement as they capture the hearts with the freshness, perfectly matched colors and flower varieties.
Floral Magic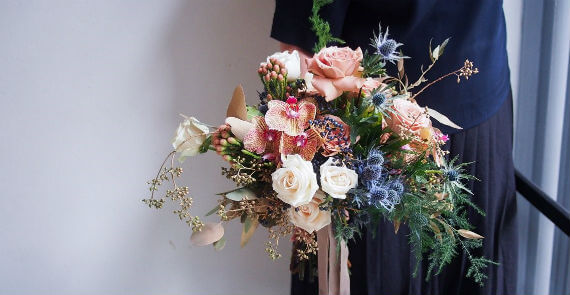 As the name conveys, there is something magical about this creative florist. Being pretty as a picture, the blooms will definitely grab your eyeballs. Their interesting floral combinations of flowers, silky wraps, hand-tied bouquets, and baskets are sure to amaze and impress.
They whip up lush floral and botanical bouquets with a magic creative touch. With the innovative ideas that are as fresh as their flowers, they dazzle the customer with some fab creation. They take a cue from nature and use lush floral and botanical styling in their creation. What makes them unique is their technical aspects of arrangement and structure making with exceptional skill in textured balance, form, and colors.
Better Florist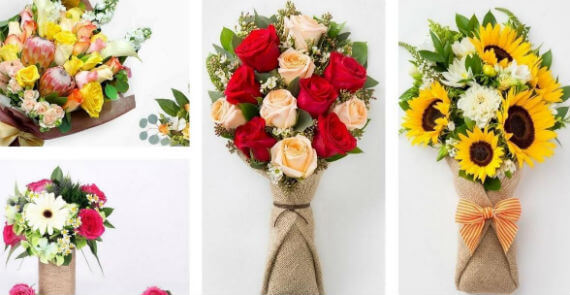 It lives up to its name. Better quality and better service! But don't underestimate their creativity as their gorgeous, luxurious flower arrangements or hand bouquets can make your jaw drop. The Better Florist is renowned for its fastest flower delivery service in Singapore. They deliver high-quality handcrafted bouquets at affordable costs, and their curated selection is sure to make anyone's day.
The fresh flowers are arranged into hip and stylish bouquets with creative wrapping options like burlap wrapping or trendy masion jar. In addition, they have some showstoppers for Valentine's Day that will surely impress your partner. If the flower is not your thing, you can also order a box of succulents or a bouquet of macaroons from this florist.
The Floral Tease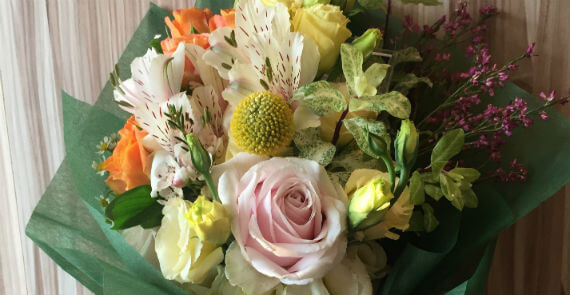 When you need to earn some serious brownie points on the day of love, Bouquet from Floral Tease is your thing. Floral Tease makes an ultimate creative flower delivery service when you need something more bespoke. Their well-thought handcrafted arrangements reflect their floral artistry and passion and their rustic and romantic arrangements of the seasonal blooms are literally a breath of fresh air.
Each of their handmade bouquets is put together with a keen eye and a big heart and exhibits their unique style. Their beautiful bouquets with unique posies and spectacular floral displays won't cost the earth and can be delivered to your doorstep.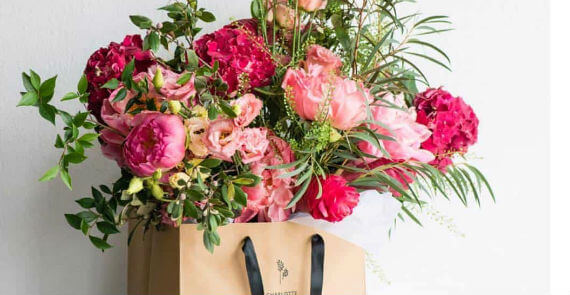 Located in charming Tiong Bahru, this small floral design studio offers online bouquets for weddings, events and planting projects. Their signature look that is known as 'the English countryside, adapted to the tropics,' is something truly exceptional.
Large bloom with lots of colors, lush foliage, and wild beauty is something you will definitely fall for. Their creation surprises everyone with its creativity and exclusivity, and their gorgeous blooms never fail to take the breath away with its mesmerizing beauty.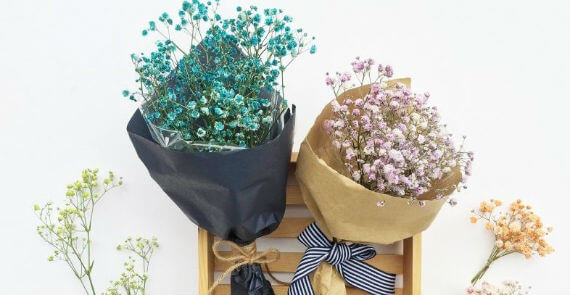 Oozing with rustic charm, the wooden crate tablescapes by Mirage Flowers can have you swooning if you're more into the countryside look. Besides tablescapes, their wedding décor and gorgeous bouquets with beautiful arrangement can also make your heart skip a beat.
Their customizable bouquets are meticulously curated and make a visual treat for flower aficionados. Not only their floral arrangements are pretty dreamy, but these guys can also actually turn a venue into a gorgeous floral wonderland. No matter whether you need a unique flower arrangement for your little princess's fairytale birthday bash or Mother's Day, they are pros at making it magical with the beauty of flowers.
With this list of creative florists in Singapore, you can send unique flowers and foliages to your loved ones anytime. It's time to pave the way for some innovative floral arrangements.
OTHERS SUGGESTED BY OUR READERS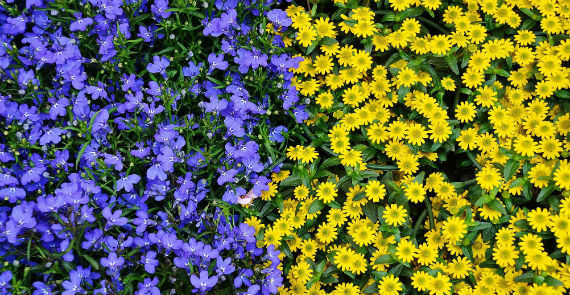 At Flowers and Kisses, we want everybody to be able to gift a beautiful bouquet of flowers whenever they like. We believe that the right mix of flowers can expressively convey any emotion you want. Select from our wide range of affordable and high-quality designs for the gift that best represents your thoughts. Our flowers are plucked fresh daily, and each bouquet is handcrafted lovingly by our artisanal florists.
With same day delivery, we aim to deliver bouquets straight from the garden to your doorstep within the same day. Tell your loved ones what you're feeling today!