Barbara Smith wrote her memoir to help anyone who's ever felt trapped in a miserable relationship, felt overwhelmed by a cancer diagnosis, or dreamed of running away and starting their life over. This is a universal story of hope and triumph.
Barbara was born in the San Francisco Bay Area and brought home to a typical suburban neighborhood, but into a home that was anything but typical.  Follow Barbara's story from the beginning as she endures her turbulent and chaotic home life, and tries to win the love of her mother, a violent, narcissistic sociopath.
Despite the difficulty of those early years, she eventually escapes and grows up to excel, but doesn't realize she's picking the wrong men in an effort to get the love she was missing.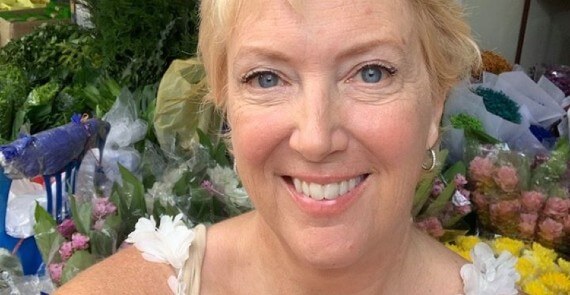 Sometimes we repeat negative patterns in life until we realize what is going on, and even then, those patterns can be hard to break. When she is diagnosed with breast cancer, but her husband continues to relapse from alcoholism, she leaves him and goes through chemotherapy alone, a decision she believes saved her life. Hear the powerful insights she gains during cancer treatment, and about how to overcome fear, eliminate suffering, and approach cancer treatment as a job.
Once she recovered, she took charge of her life and made the decision pursue the future of her dreams.  She sold her belongings, got a job teaching English, and bought a one-way plane ticket to southern Thailand.  At 53 she left everything and everyone she knew for a new life and a beautiful adventure in paradise. She is now a sought-after source of inspiration to women who want to reinvent their lives.
She currently lives in Phuket, Thailand with her rescue dog Scarlet.  You can join her Facebook group at I made life my bitch.
INFORMATION
W. www.amazon.com/dp/B08G4HJQ8Z