Free Spirit was born when two female entrepreneurs hit up against the same problem, the lack of alcohol-free drink options in Singapore, and decided to join forces to deliver the solution.
A growing number of people worldwide want to reduce, or eliminate, alcohol from their lifestyle. Free Spirit's founders passionately believe that those consumers should be free to choose a sophisticated adult drinking experience and not be relegated to sweet sodas and mocktails. Asia is lagging behind other parts of the world when it comes to alcohol-free options, and Free Spirit is on a mission to put that right.
Rebecca Forwood from The Fishwives and Emma Pike from Farmer's Market are competitors in the food industry, who are using their combined energy and experience to bring Singapore consumers a carefully curated list of alcohol-free beverages that taste as good as the real thing.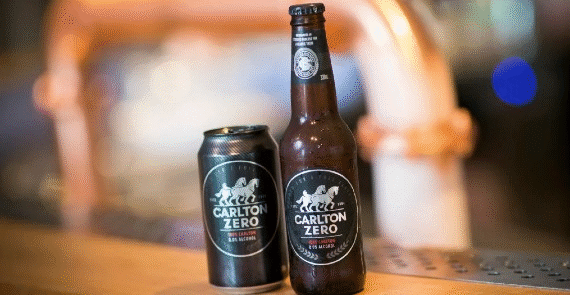 Rebecca runs The Fishwives , a successful food retail business with a store and online presence in Singapore. The Fishwives has grown from small beginnings in Hong Kong in 1990 when Rebecca's mum and aunt began importing small shipments of NZ King Salmon, to one of Singapore's most recognisable food retailers. Rebecca took over The Fishwives in 1998 and is passionate about sourcing clean, healthy, sustainably produced food for her customers.
Emma is the founder of Farmer's Market, one of Asia's leading online butchers. Emma's a serial entrepreneur who started her first business at age 15, and when she couldn't source the premium quality Australian meat and seafood she wanted for her family in Hong Kong, starting Farmer's Market was her solution. Since opening in Hong Kong in 2016, and launching in Singapore in 2019, Farmer's Market has quickly become well known for supplying restaurant-quality meat and seafood at affordable prices.
Everything in Free Spirit's alcohol-free bottle shop is taste-tested by the founders and selected to give you a familiar drinking experience you'll enjoy. Plus Free Spirit's beverages are as low in sugar and additives as possible, so you really can feel good about what you're drinking.
For beer-drinkers there are 8 alcohol-free beers on offer, from subtly flavoured craft beers to straight-up classic lagers. If 'wine o'clock'' is your downfall then McGuigan zero wines will satisfy your cravings. Choose from bubbles, white, red or rosé and you'll find taking a night off the wine a breeze. And when cocktail-hour comes around, Free Spirit has three flavoursome non-alcoholic spirits for you to sample with your favourite mixer. Whatever you choose from the alcohol-free bottle shop, we know you'll thank yourself the morning after.
The team at Free Spirit are continually sourcing new and different alcohol-free beverages to expand their range.
Shop online at www.freespirit.com.sg 
Free Spirit home delivers across Singapore 6 days a week, with free delivery on orders over $120.
Free Spirit can also arrange wholesale orders of alcohol-free beverages for bars and restaurants, please email [email protected] to find out more.
 
Comments
At Free Spirit we believe that making alcohol-free choices should be easy and enjoyable. We want to make sophisticated alcohol-free drinks easily available for consumers to drink both at home and in bars and restaurants across Singapore. Everything in our store is tried and tested and hand-selected by our founders Rebecca and Emma. We make it easy for our customers to get the very best alcohol-free drinks home delivered with just a few clicks on our website. We're determined to get Singapore's bar and restaurant industry on board to give a better choice of alcohol-free options to their customers. It's our dream to put alcohol-free beverages on the menus of at least 50% of bars and restaurants across Singapore in the next two years. "We hope that bars and restaurants will add an alcohol free product to accommodate people who don't want to drink but still want the feeling of drinking. It's totally normal now to cater to vegetarians and vegans, and we believe that it should also be normal and expected that sophisticated alcohol-free choices are on the menu wherever we eat and drink." says Free Spirit founder Emma Pike.