Image Credit: The New Grocer Facebook Page
Buying groceries, going to the butcher and then making a trip to the bakery – even doing general shopping at the supermarket can be a hassle. Not to forget social distancing, ease of ordering online and having contactless delivery of all your groceries, now that's common sense.
Why not make grocery shopping sustainable and convenient with everything you need just a few clicks away? This is exactly what we've done. Here are our go-to websites for grocery shopping in Singapore. You're welcome!
Italian Market Online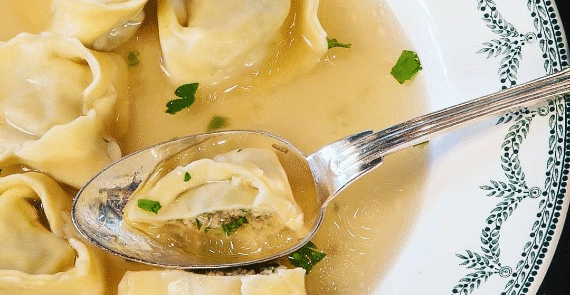 Image Credit: Italian Market Facebook page
Italian Market brings you speciality products to celebrate special occasions or everyday use products that make you feel home or free to create new dishes or melt any culinary philosophy boundary. The simple ritual of a cup of coffee and a sweet treat to go along with, the warm milk ad cookies before going to bed for the little ones, a carefully selected shapes of pasta made with prime grains, condiments, oils, antipasti, confectionery, pizza and bread flours and wide variety of ingredients ready to use for you to save time, but also to enjoy the pleasure to prepare a delicious Italian meal.
INFORMATION
S. www.facebook.com/italianfoodasia/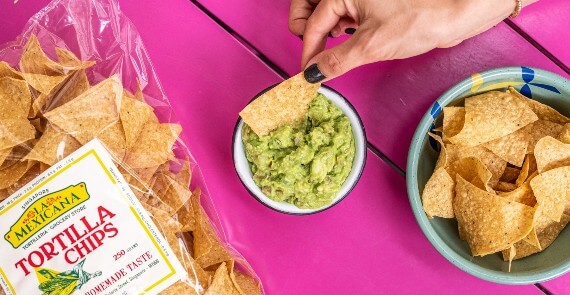 Image Credit: La Mexicana Facebook Page
Satiate your craving for Mexican food and margaritas with La Mexicana, a store specializing in a variety of tortilla, taco shells, and dips like guacamole, chunky salsa and queso. You can also get corn flour, corn husk and corn masa from here as well as ready-to-eat food packages ranging from a simple tortilla chips with guacamole and chunky salsa roja to a full meal of carnitas (cooked meat), salsa, tortillas, red pickled onion and jalapenos, pico de gallo and lime wedges. Too good to resist, right?
INFORMATION
A. 30 Victoria Street,Singapore 187996
S. www.facebook.com/lamexicanasg/
Visit Choice Wine Club and save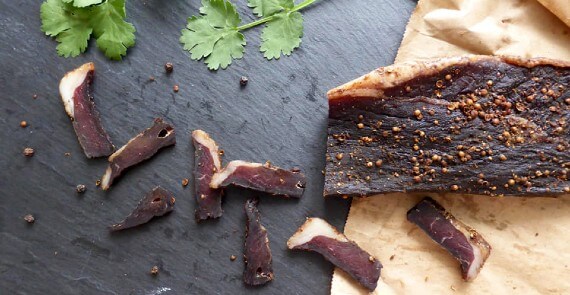 Image Credit: Baggie's - The Finest Meats in Town Facebook Page
Sceptical about going to the butcher after the circuit-breaker? We were too, and this is when we found Baggie's, an online store making it convenient for you to get meat delivered to your home every day. They offer free delivery six days a week if you order for S$100 and also deliver meat the same day if you order before 12 pm. Plus, you'll love the variety of fresh meats available with all the popular cuts as well as cured meats were all the cutting and curing is done in-house.
INFORMATION
A. 190 Middle road Singapore 188979, #02-29
S. www.facebook.com/baggiesbiltong/
Visit Choice Wine Club and save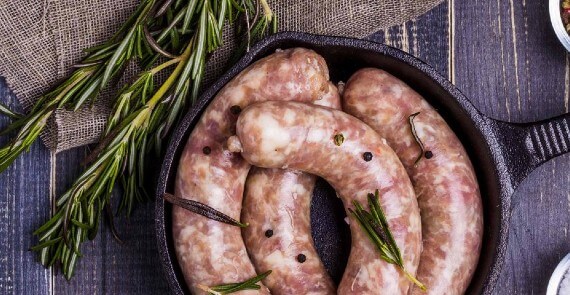 Reliable home deliveries within 24 hours - contact James directly if you need speedier service. The full Sidecar range of products including sausages, burgers, sous vide ready meals, seafood and more are all available. Sidecar's all natural selection of gourmet sausages contain no preservatives, additives, gluten, artificial colours, artificial flavours or extenders. Using the freshest ingredients, Sidecar Sausage's recipes have been refined and perfected to deliver a delicious range of full flavoured, mouth watering sausages. Jump on the Sidecar Handcrafted website and receive 10% off when Expat Choice members spend over $100. Coupon code expatchoice
INFORMATION
A. Tasty Plaza , 37 Mactaggart Road, #02-01 368083
S. https://www.facebook.com/sidecarhandcrafted/
Visit Choice Wine Club and save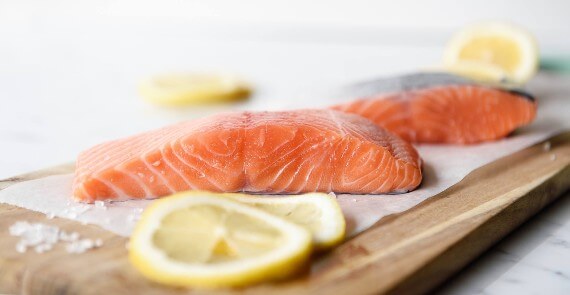 Image Credit: The Fishwives Fine Food Emporium Facebook Page
New Zealand's fresh king salmon and blue cod, wild-caught Australian prawns, Cape Grim angus beef, all of them sustainable and sourced directly from farmers of Aussie and NZ. The Fishwives is one of our go-to online services as it has the finest of seafood without any additives. You'll find a variety of salmon, trout, white fish, crabmeat, octopus and prawns as well as meats like beef, pork, lamb, chicken, frozen sausages and burgers. Their deli section is full of gourmet products and we're so delighted to share this find with you.
INFORMATION
A. 501 Bukit Timah Road, #01-04A Cluny Court 259760
S. www.facebook.com/thefishwivesfinefoo
Visit Choice Wine Club and save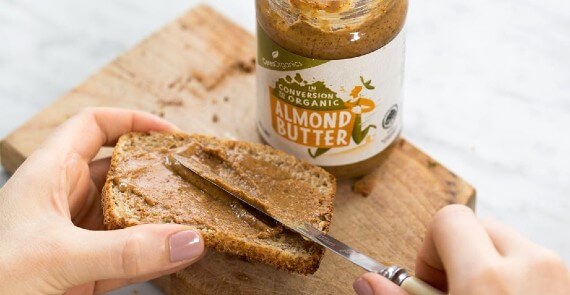 Image Credit: Optimo Foods SG Facebook Page
If you don't want to spend a bomb on premium products but do want quality peanut butter, crisps, rice crackers, or baby food, rely on Optimo for all your packaged food needs. They make sure to sell organic food and this is why they only tie-up with brands selling organic products in Australia and New Zealand. You'll also find gluten-free products on their shelves as well as health products and no-extra sugar food items. We've also tried their body washes, hand washes and natural toothpaste and found them to be pretty good. Big thumbs up.
INFORMATION
A. 301 Boon Keng Rd, Singapore 339779
S. www.facebook.com/OptimoFoodsSG/
Visit Choice Wine Club and save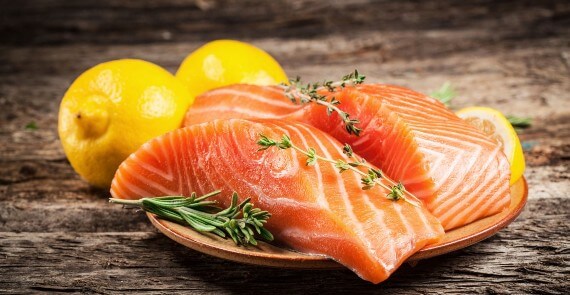 Image Credit: Sasha's Fine Foods Facebook Page
Unsure of where to buy clean, unadulterated meats and groceries? Sasha was in the same dilemma as you when she arrived in Singapore and slowly began sourcing meat from trusted vendors in Australia and New Zealand and today you can avail those too. Get the freshest meats, fish and local produce at Sasha's Fine Foods and get the delivery next day if you spend S$100. Plus, you get a 15% discount on your first order. We also love buying things from their superfoods and bakery section, in fact we love the breads and bagels they supply.
INFORMATION
S. www.facebook.com/SashasFineFoods/
Visit Choice Wine Club and save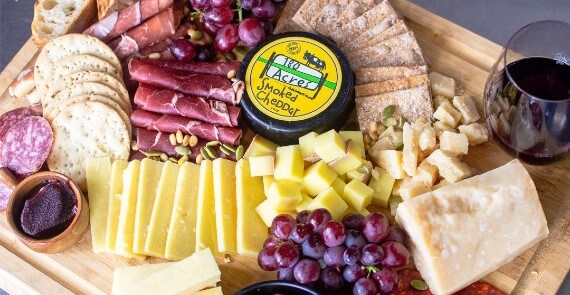 Image Credit: Little Farms Facebook Page
Visiting the Little Farms website feels like a visit to the supermarket filled with fresh grocery, a well-stocked pantry with premium products, bottled beverages, wine and home essentials. Stock up on organic fruits and vegetables and get them delivered the same day by ordering before 11 am. Their dairy section is fully loaded with a variety of cheese, yoghurt, butter and even tofu. Any food product you're looking for your cooking needs can easily be found in Little Farms' pantry, plus you can even avail free delivery if your order amount reaches S$100 or above.
INFORMATION
A. Valley Point Shopping Centre, 491 River Valley Road, #01-20 248371
S. www.facebook.com/LittleFarmsGrocer/
Visit Choice Wine Club and save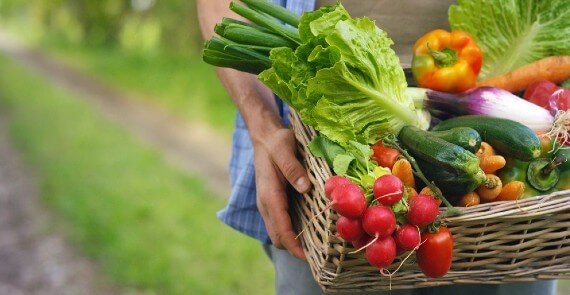 Image Credit: The Farmers Market Facebook Page
To be sure of farm-fresh meat without any antibiotics and hormones, visit the Farmer's Market website. They deliver their sustainable range of meats the next day if you order before 12 PM and offer free delivery on an order of S$150 and above. What we also love about shopping from them is no-minimum order so if you're living on your own, you don't have to worry about ordering a cut of meat to only feed yourself. Try out their grass or grain-fed beef, free-range chicken, handmade sausages, as well as organic fruits and vegetables.
INFORMATION
W. www.thefarmersmarket.com.sg
S. www.facebook.com/thefarmersmarke
Visit Choice Wine Club and save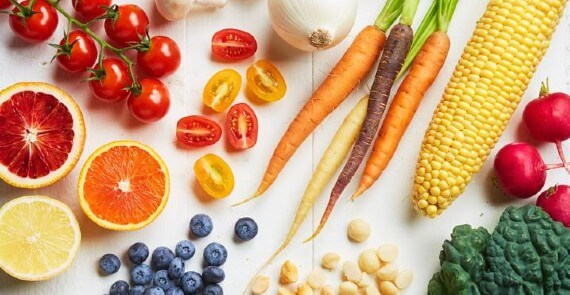 Image Credit: OpenTaste Facebook Page
Australian strawberries, Hass avocado, Granny Smith apples and all sorts of organic vegetables; this is what Open Taste is known for, bulk orders on fresh produce, low wholesale prices and direct sourcing from more than 200 farms. We're in awe of the variety of produce they have plus meats, dairy, pantry items and wine all purchasable in bulk. You can also place a light, everyday order and get it delivered for free on an order above S$150. Get their premium membership to avail free delivery on all orders above S$49 plus get rewards with each purchase. Happy savings.
INFORMATION
S. www.facebook.com/OPENTASTEcom
Visit Choice Wine Club and save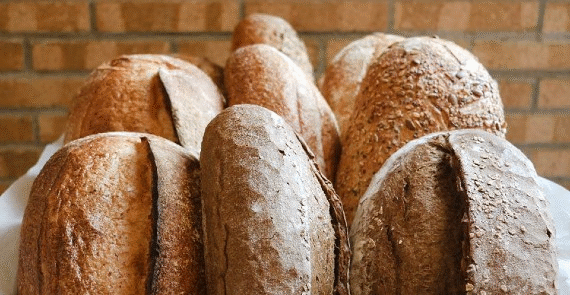 Image Credit: bread yard Facebook Page
We absolutely love freshly-baked bread and the thought of heading to a bakery to pick it up is simply nerve-wracking. But don't worry, if you don't have the time, get bread and baked treats like bagels, cruffins, croissants, and cookies delivered to you by placing an order with Bread Yard. You can opt for a bread or pastry subscription to have bread loaves or cruffins and croissants delivered to you once or twice a month or even on a weekly-basis. They also deliver delicious sandwiches, brunch items, pastas, coffee and other beverages to boost your work-from-home.
INFORMATION
A. 24 Galaxis, #01-23 Singapore 138522
S. www.facebook.com/BreadYard/
Visit Choice Wine Club and save
Video Credit: Vulcan Post
For an instant delivery of your favourite products you always have Pandamart to fall back on as the grocery delivery system works on the same lines as Foodpanda's restaurant food delivery. Order for S$15 or more and get free delivery plus they've got their own PandaNow store amongst many others you can shop from - Hao Mart, Cheers, Fair Price Xpress, Mothercare, Wine Collection, World Snack, Caltex and many others. So, whether you're craving some ice-cream, have run out of diapers or simply need some kitchen essentials, rely on this super swift delivery service.
INFORMATION
S. www.facebook.com/FoodpandaSingap
Visit Choice Wine Club and save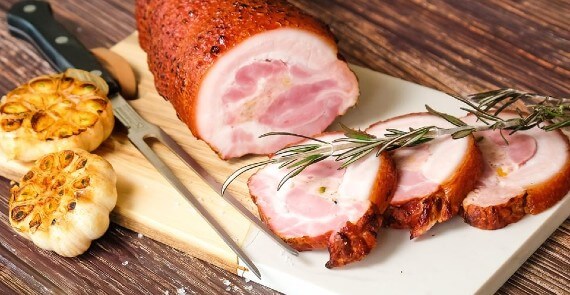 Image Credit: Ryan's Grocery Facebook Page
Find everything gourmet under one website be it sausages, ice-cream, jams, dips, spreads, vegan food items or even condiments. Ryan's Grocery butchers their meat in-house bringing you quality meat as well as farm fresh, organic fruits and vegetables. You'll find all sorts of cuts and pieces in beef, lamb, pork, chicken, plus they also make neat little meat boxes and marinated meats to make the cooking process easy. Load up on the variety of greens, and all kinds of fresh produce and ripe fruits from the website and even get free delivery if your order reaches S$100.
INFORMATION
S. www.facebook.com/Ryansgrocery
Visit Choice Wine Club and save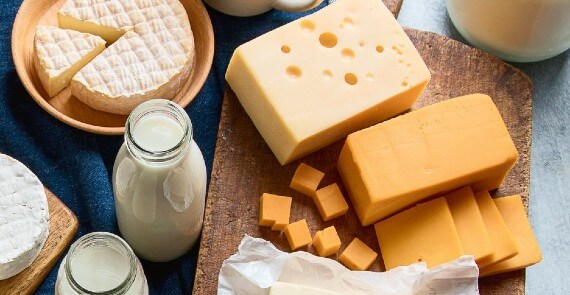 Image Credit: Le Petit Depot Facebook Page
Simply can't do without French products in your kitchen? Rely on Le Petit, an online store supplying products from France and the range is so vast, you won't be disappointed. You'll find various brands under their dairy, cheese, frozen products, snacks, chocolates, condiments, wine, and baby products sections. If you want French beauty, home or hygiene products, there's a good chance Le Petit has it. They have gluten-free products and a range of meats, fresh fruits and vegetables on their shelves. You can avail free delivery on a bill of S$100 or more.
INFORMATION
S. www.facebook.com/Lepetitdepot/
Visit Choice Wine Club and save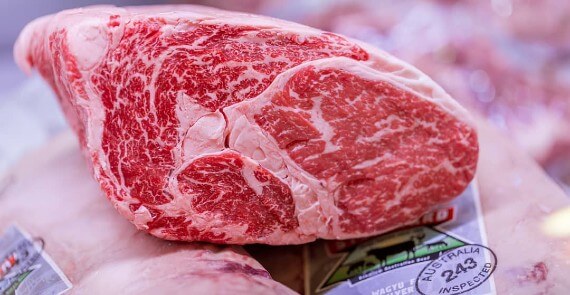 Image Credit: Huber's Butchery Facebook Page
Purchase grass-fed and organic variety of meats from Huber's Butchery, brought straight from the farm to your house, the next day itself if you order before 12 PM. Add a little more flavour to your meat by adding some steak butter with your order and if you're short on time, head straight to the marinated and prepared items section. In case you're planning to buy bread to serve with the meat, they've got it too. We love their in-house sausages and their range of air-dried meats.
INFORMATION
A. Dempsey Hill, 22 Dempsey Road 249679
S. www.facebook.com/hubersbutchery
Visit Choice Wine Club and save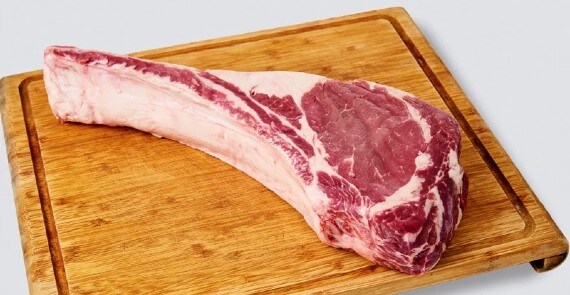 Image Credit: Meat Co. Website 
Get Australian grass-fed or grain-fed beef, New Zealand's organic free-range chicken as well as pork and lamb delivered to your home. You get a free delivery for spending S$80 on your order and while they deliver the next day, Meat Co. have a well-thought-out delivery schedule which you can check out before ordering. We absolutely love their essential meat packs ready to be tossed in the freezer and love their shabu-shabu variety.
INFORMATION
W. meat-co.com/
S. www.instagram.com/meatcosg/
Visit Choice Wine Club and save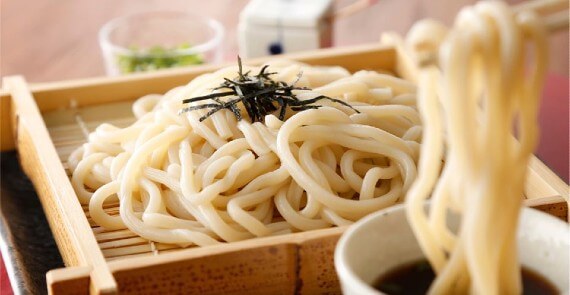 Image Credit: MoguShop Facebook Page
Not only does MoguShop bring you all kinds of Japanese products, meats, vegetables, condiments, seasonings, and sauces, they've tasted them all to make sure you get the best. If this wasn't sweet enough, they offer a free delivery with an order of S$99 and you can avail their referral offer too. We love the MoguBox, a box of Japanese ingredients, desserts and recipes to help you put up a lovely meal, don't forget to add sake to your order though.
INFORMATION
S. www.facebook.com/mogushop.asia/
Visit Choice Wine Club and save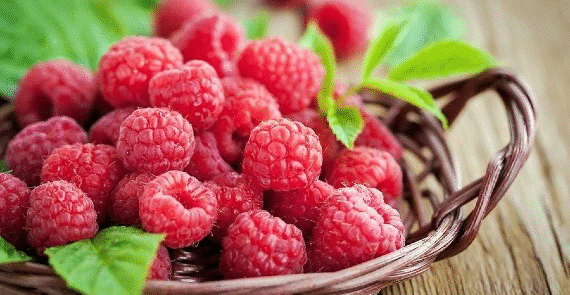 Image Credit: The New Grocer Facebook Page
A new grocer for sure as this online store started business during the circuit-breaker, and we've found premium and freshest greens on their website, even herbs and leaves for salads. They have a variety of grass-fed meats, seafood as well as caviar, white truffle honey, smoked rosette salami and whatnot. Their dairy, eggs and bread sections are also fully loaded so your breakfasts are sorted as are your parties with their dedicated alcohol, wine and beverage section.
INFORMATION
S. www.facebook.com/thenewgrocer/
Visit Choice Wine Club and save
First-time writer? Don't worry, we'll pair you with an editor to make sure your piece hits the mark. If you want to write an Expat Voices essay, please send us a couple of paragraphs explaining what you want to write about and why you are the person to write it to [email protected]