Video Credit: Fifteen Percent Grey Commonsuits - Empowerment
Mark Twain said that 'clothes make the man', and any well-dressed man knows that a custom-tailored suit is an essential part of your wardrobe. Whether you want capture those Bond-esque vibes at the casino, or suit up for a business meeting, there's no reason why you shouldn't look as good as you feel.
There really isn't a bad time to invest in a new suit, but the new year provides the perfect opportunity to splurge a bit so you look sharp all year-round! We've got our Expat Choice members to provide us with a tailormade list of where to get the best bespoke suits in Singapore.
There's nothing common about the suits you'll find here, because each one is custom made for the perfect fit! Their fashion is all about standing the test of time, so you'll find classic designs revamped with immaculate taste. Common Suits pays extra attention to personalised measurements from your collar fit to cuff size, so you know your suit will fit your body like a glove. Their suits start from $850, and we also noticed they are accommodating of busy schedules so there's no excuse to put your suit buying off for later!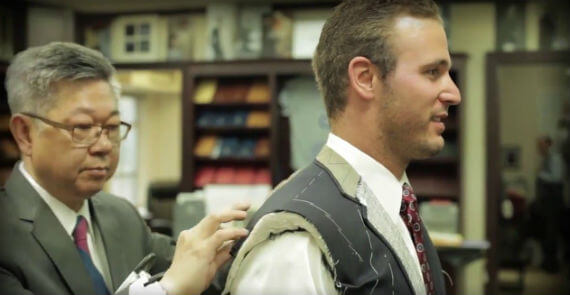 Image Credit: Mohan's Custom Tailors Spring 2016 Promo Video
Started by Max Mohan in 1971, Mohan's Custom Tailors is one of the oldest and most reputed custom tailors in Singapore. They offer up made-to-measure pieces for both gents and ladies, so you can club a trip with your significant other if you've got an important event coming up. Everything is made by hand and can be completed in a time of 8 hours if you're in a pinch! Also, once Max has your detailed measurements you can order your suit remotely even if you're back home.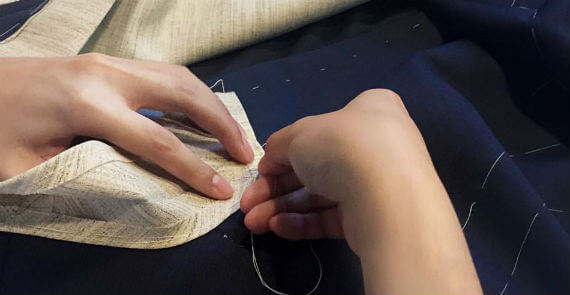 All the products that come out of Inventory are made entirely by hand; hence there is quite a hefty waiting period of 6-8 weeks once you order your suit, so make sure you order well in advance if you've got an occasion you need to be properly attired for. Inventory prides themselves on creating timeless items of clothing for everyday wear, but they also put out some progressive wardrobe staples so you can jazz up your ensemble if you wish.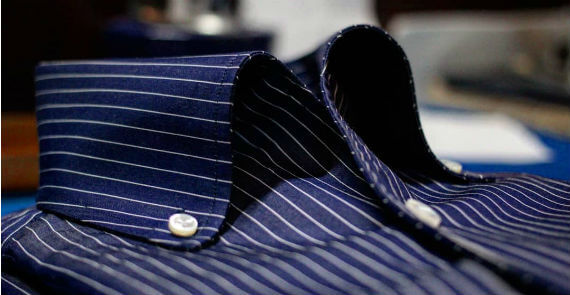 Made Suits touts a bespoke suiting experience without burning a hole in your pocket price-wise. You can get a two-piece suit from house fabric starting at $799 which will take about two and a half to three weeks to deliver. The place on Raffles place is cozy, so they're strict about booking an appointment beforehand. If you're just dipping your toe in the suit pond and are looking around for options, Made Suits also offers a free consultation to really win you over!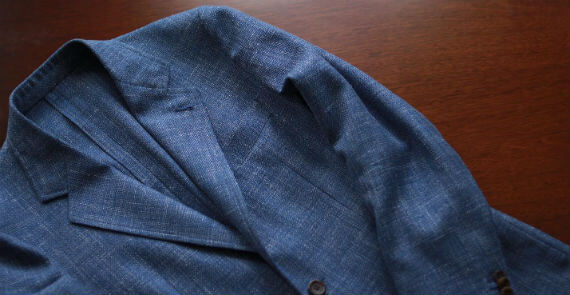 This exciting partnership between Matt from KayJen Tailored and Dylan from Dylan & Son has bred a made-to-measure experience not quite like any other. One of the perks of ordering a made to order suit from KayJen Dylan is that it is lightweight, travel-friendly, and completely unlined thanks to the construction. So, if you're a frequent traveler, KayJen Dylan might be the perfect option. Just be sure to make an appointment ahead of time!
Video Credit: alpha m. I Was WRONG about Suitsupply! (Suitsupply Review & Store Tour)
This men's fashion brand was founded in 2000 by Fokke de Jong in Amsterdam, and recently made its way to Singapore. Suitsupply offer up both ready-made and custom options which means you can suit up in a short time frame; you can even shop online and get the alterations done in store! Starting from $569, don't be afraid to mix and match on a half canvas so you come out with the perfect product in the end!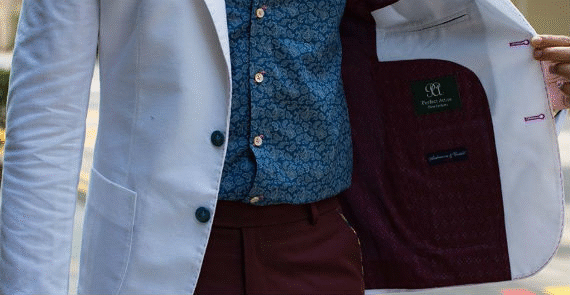 One of the few bespoke tailoring houses in Singapore that have their own production unit (think pattern making, sewing, packing), everything is in Perfect Attire's control. Apart from the first appointment, Perfect Attire has three fittings at different stages of the process so they can make tweaks and revisions to ensure the end product is perfect. Suits start at $500 and go up to $2,500 which makes it easy to find a suit for every budget.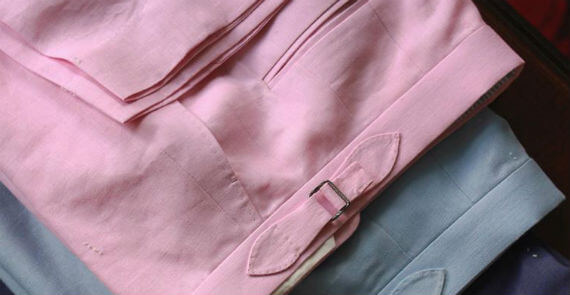 Established in 2010 when Dylan took the reins of his father's tailoring business, Dylan & Son has one underlying principle which ensures that the person who conducts the fitting also cuts the patterns so nothing is 'lost in translation'. Dylan also makes sure to personally check in on each client. The styling is more classic here, and commissions for a suit start at $2,500.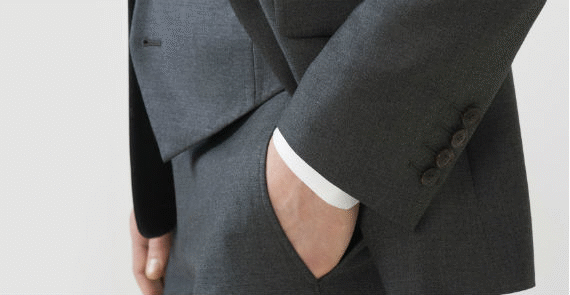 A convenient way to get you suited up in time for the next big occasion, Edit Suits allows you to book an appointment and later sends someone to get your measurements at a time that suits you (we had to) perfectly. A two-piece suit in house fabrics starts at $799 and goes up to Ermenegildo Zegna starting at $2,649. Since they are one of Singapore's largest bespoke tailors, you can get your suit within three to four weeks.
What started as a designer spoke store that offered up a basic collection of custom made shirts and suits has now grown to Q Menswear that provides full customization, and a first-rate design service from beginning to end. They believe that aesthetics is based on the principles of colour and proportion and they offer colour palettes and cuts that suited to the individuals needs. A suit starts at $870 and you can even opt for the Omakase option if you want to revamp your entire wardrobe.
With a focus on accessible luxury, at The Bespoke Club you can shop for his and hers suits in comfort and luxury reminiscent of Saville Row. Sip on a single malt or a glass of cognac while the master tailor and fashion consultants work on selecting the perfect style for you from the finest fabrics and latest trends. Located at The Suntec City Mall, a suit will set you back by $950.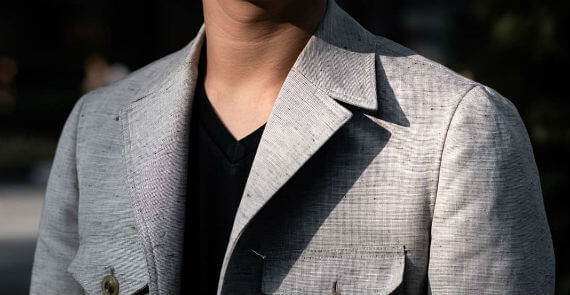 Head to Mills in Chinatown to take advantage of quality suits at prices that are practically unheard of! Mills has more an old school style of doing things on an appointment basis, and the tailors are personally invested in each suit they put out. Oh, and did we mention that you can get a full suit package at only $478
Named after their founder Mr. Chiang Yick Ching, who immigrated from China, CYC has built up a formidable reputation which includes dressing Singapore's current premier. Each suit is a made to measure work of art - you can even create your own 'signature style' with a little help from the in house advisory. Suits start at $910 which you can pair with a shoe from Shoe Artistry, so you're fitted from head to toe.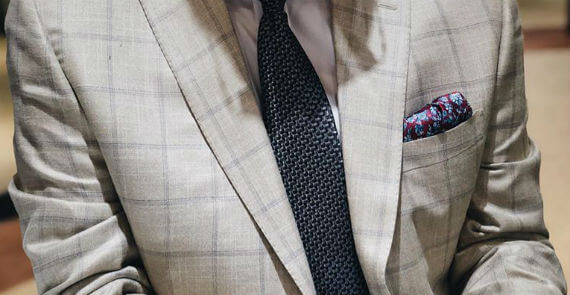 A family owned and operated tailoring house, at Joe's you'll find their service starts before (and ends long after) your first consult. Joe's Tailoring offers various tailoring options that are sure to be suited to you and your likes and dislikes and ensure enough time is spent for the perfect bespoke experience. Their fully handmade suits are created in house and start at $850.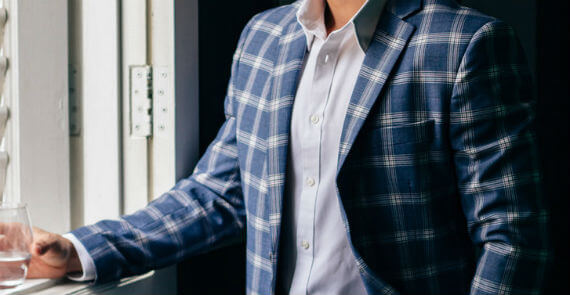 Buying a suit can oftentimes be quite an expensive affair, so it's no surprise some people aren't willing to make the commitment. At SuitYourself, you can get a custom fit suit starting from $290, so you won't have to go shopping off the rack if you're on a bit of a budget. The trick to their affordable prices lies in their clever construction, you'll find SuitYourself is not skimping on quality at all.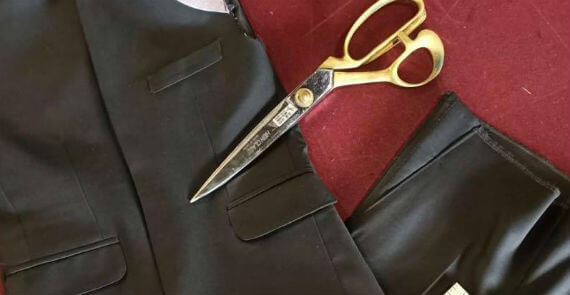 Dedicated to craft, authenticity, and keeping their tailoring heritage alive, The Prestigious sure lives up to its name. Founded by master tailor Thomas Wong, they are one of the few tailoring houses that still individually crafts by hand paper patterns for every bespoke order, and with fabrics imported specially on order from the UK or Italy. As such it's no surprise that ordering a suit here will be a touch on the pricey side.
Comments
Mark Twain said that 'clothes make the man', and any well-dressed man knows that a custom-tailored suit is an essential part of your wardrobe. Whether you want capture those Bond-esque vibes at the casino, or suit up for a business meeting, there's no reason why you shouldn't look as good as you feel.
Q Menswear is, in my book, the best, first class, bespoke tailor. They know what they are doing and they do it extremely well. They have a very wide selection of fabrics, and they can craft your clothing fast. The clothes usually fit well during the first fittings, requiring only minor adjustments, which speaks well of their ability to pay attention to details and their accuracy in design and fitting. Alexis helped me throughout my experience with Q Menswear and I gotta say, she is a true professional. Extremely attentive, professional, knowledgeable and can detect the slightest need for adjustments that one wouldn't normally be aware of as a layman. She lived the service motto of Q Menswear. She works hard to make sure that the customer always leaves the place satisfied and assured that the clothing will always turn out perfect. All my suits, shirts and pants turned out perfect, without the slightest flaw. I have very specific and strict requirements and Alexis was able to cater to my needs perfectly. She gave me the best tailoring experience I've ever had in my entire life. Thank you Q Menswear. Thank you Alexis. I love you guys. Cheers!
"Tucked away in Robinson Road, Made Suits was quite easy to find. Store design has already give out a look of a KINGSMAN Shop in Savile row. I met Kelvin which was very helpful from the first interaction, very knowledgeable on the cloths and design to suit my needs his measurement were precise and taken with care. Kelvin explain a lot of the difference in cloth quality and how it drapes. Covering small details on the construction of the suit from lapel width, button style, and even monogram all very personalised in comparison to other tailors. I spend almost 3 hours for the consultation with measurement included. Overall very happy with the product the consultation and the warm feeling you get, makes you want to come back for more just to consult with Kelvin. Highly recommend anyone whom take their wardrobe seriously to look for kelvin to get your next suit or shirt made." — J.C LIN