Picture Credit: Bread & Hearth Video Credit courtey: Chef Billy Parisi
Looking for places to get your fix of freshly baked treats? Fortunately, Singapore is home to some truly delightful bakeries, where you can find everything from freshly baked breads to dainty and mouth-watering pastries. Here's a list of the best bakeries you'll find in Singapore.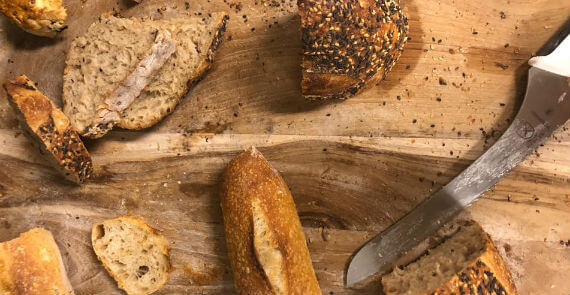 Starter Lab, which originated in Canggu, Bali, has only one other outlet worldwide, and (luckily for you) that outlet is in Singapore. Starter Lab is best loved for their sourdough bread, but each of their varieties is delicious. Apart from their bread, they also serve sandwiches, pastries and coffee, with a convenient take-away counter for those who are just making a quick stop.
A. 721 Havelock Road 169645 P. +65 9839 0408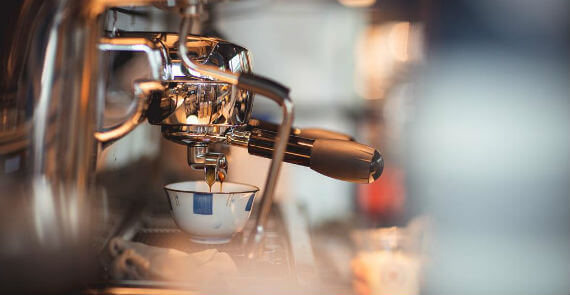 Situated at Capitol Piazza, Berthold Delikatessen is a European-style café serving traditional German and European delicacies. Guests have the option to sit indoors, outdoors, or on the mezzanine level (a favourite!) while they try some of the delikatessen's authentic, fresh & delicious treats. Berthold's also has quite a reputation for their coffee, so don't forget to try it while you're there.
A. The Capitol Kempinski, 3 Stamford Rd, #01-84 178905 T. +65 6715 6872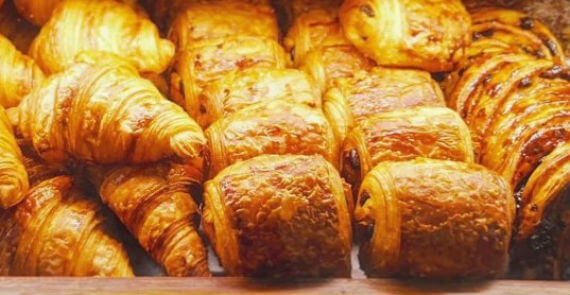 If you're a croissant lover, you won't want to miss out on Eric Kayser's incredibly light and flaky creations at Maison Kayser. The search for the perfect croissant ends here, but don't forget to stock up on their traditional fresh breads while you're there.
A. OCBC Centre,, 63 Chulia St, #01-01 049514 T. +65 6533 1104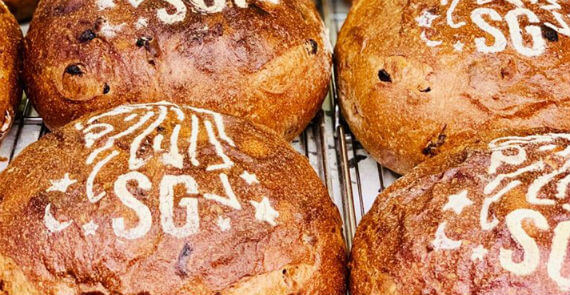 Founded by Wu Pao Chun in Taiwan, Singapore hosts the only outlet outside the country. Wu Pao Chan is famous for winning the Les Masters de la Boulangerie World Championship in Paris in 2010, as well as for his somewhat unusual ingredients. Customers particularly love the Lychee Rose Royale, Red Wine Longan, and their collection of savoury and spicy breads. All their breads can be kept in the freezer for up to 2 weeks so you can stock up!
A. Capitol Piazza, 13 Stamford Rd, #01-19/20 178905 T. +65 6242 9892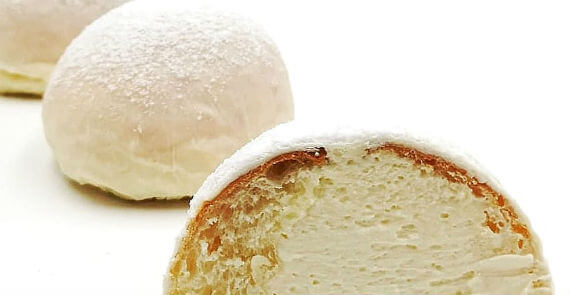 French named & themed, Antoinette prides itself on delicate & delicious French treats & pastries. Known for their ambience as much as their food, a trip to Antoinette is a must.
A. 30 Penhas Road 208188 T. +65 6293 3121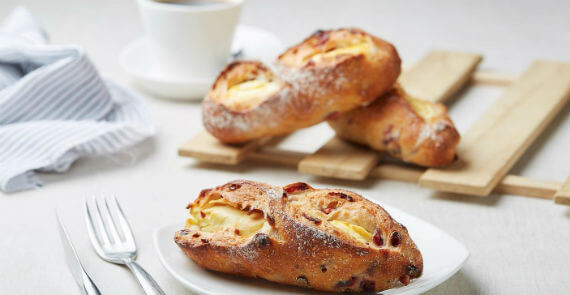 Japanese baked goods anyone? This tranquil and spacious café offers all day dining, as well as a fantastic selection of bread and baked items (Japanese & European themed) including their Caramel Apple Cube, Fruit Rye & Karuizawa Raisin.
A. 913 Bukit Timah Rd 589623 T. +65 6703 8713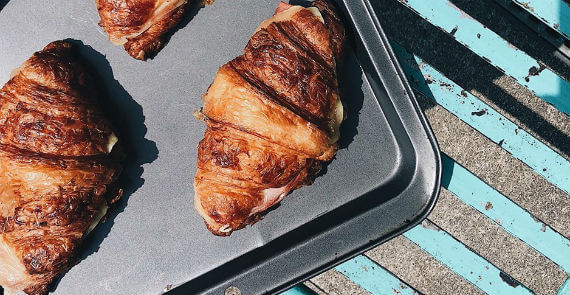 Carpenter and Cook is both a vintage home store as well as a bakery café, lending it an eclectic vibe that customers love. Carpenter and Cook is best known for their inviting array of cakes & desserts, which keeps customers coming back time and again for a consistently great experience. Carpenter & Cook's all-time favorite is the classic Smoked Ham and Emmental Cheese croissant. (pictured above)
A. 19 Lorong Kilat, #01-06 598120 T. +65 6463 3648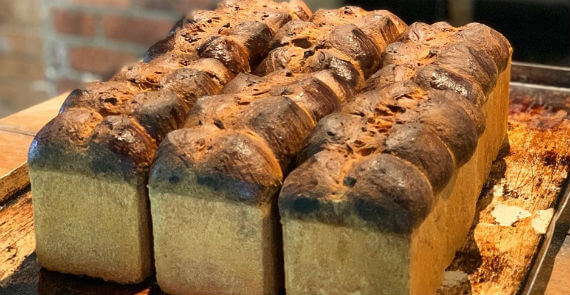 Housing Singapore's first full-scale wood-fire bread oven, Firebake is both a bakehouse & restaurant. Firebake prides themselves on their all natural ingredients – even milling their own flour on-site –  and traditional European baking methods. A must try at Firebake is their sourdough bread (a specialty of owner Konstantino Blokbergen's) which comes in 4 types: Valley (fruit loaf), Wave (white loaf), Rock (rye loaf) and Field (wholemeal loaf). Pictured is the Sourdough woodfired Butter Brioche. Fresh out of the oven.
A. Level 1, 237 East Coast Road 428930 T. +65 9784 2950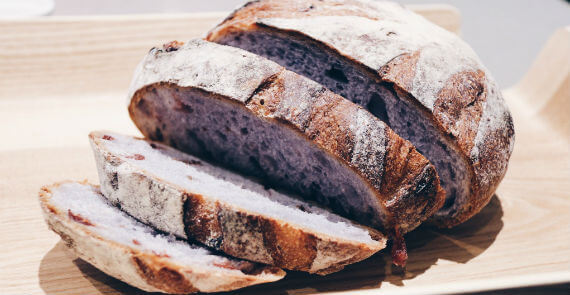 Cedele's passion for food is matched only by its wholesomeness. Health and well-being are at the center of Cedele's creations, and with over 30 outlets across Singapore – bakery cafes, all day dining, and bakery kitchens – they are certainly succeeding in their aim. Whatever you eat there, make sure you save some room for their famously delicious cakes.
A. City Square Mall, 180 Kitchener Road, #01-24/25 208539 T. +65 6509 9762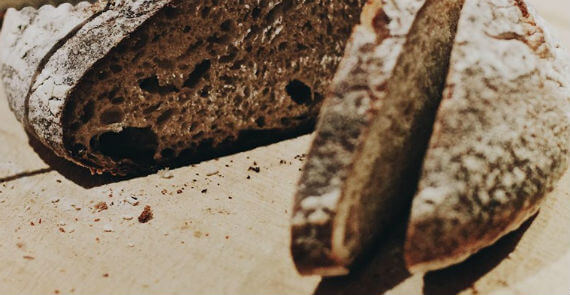 You simply can't visit Nassim Hill Bakery without trying their famous malt-flavoured beer bread. That said, other dishes on their menu also get special mention, such as the Chilli Crab Pasta and Truffle Fries. Nassim Hill is unique in that customers are encouraged to mingle at communal tables and tap their own draught beer, and – best of all – Nassim Hill has the longest happy hours, from 9:00 a.m. to 9:00 p.m.
A. Tanglin Post Office, 56 Tanglin Rd, #01-03 247964 P. +65 6835 1128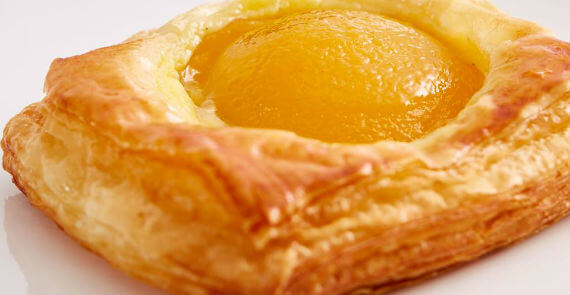 Better known as ABC, Artisan Boulangerie Co. was opened in 2013 and has been serving its customers flavour-packed and wholesome food ever since. Customers seem to particularly love their breakfasts, and, to be fair, at ABC you're spoiled for choice. ABC's products are produced fresh each day using artisanal techniques with the highest quality ingredients sourced from the best farms worldwide. ABC currently operates eight outlets and catering services throughout Singapore.
A. 118 Killiney Rd, #01-01 239555 T. +65 6444 8130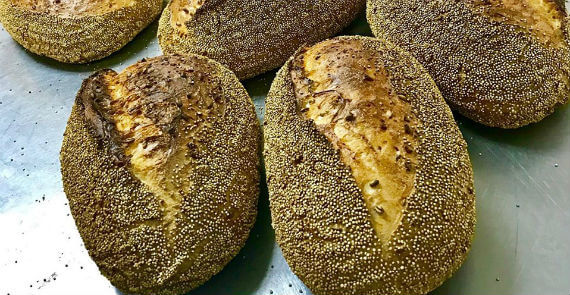 Home to what has been lauded as the best bagels in Singapore, Baker & Cook's breads also deserve special mention. Ok, so do their breakfasts. If you appreciate great quality and are looking for a wonderful brunch experience, Baker & Cook has both.
A. 44 Jalan Merah Saga, #01-56 278116 T. +65 6472 0998
W. www.bakerandcook.biz/index.htm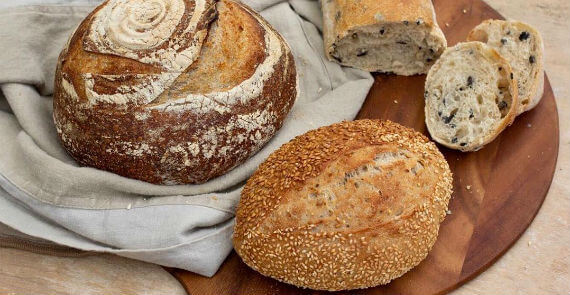 Described as unpretentious and cosy, Bread & Hearth's handcrafted artisan bread is the café's signature creation, though their croissants are also legendary. Their menu includes brunch foods, sandwiches, and some incredible coffees, amongst other equally tempting dishes.
A. 18 Keong Saik Rd 89125 T. +65 6534 7800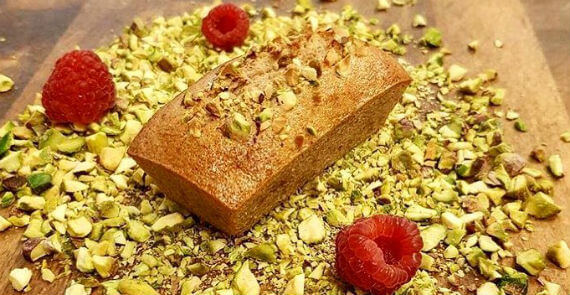 Looking for croissants that taste the same as they do in Paris? Tiong Bahru Bakery has been praised for just that. Indoor and outdoor dining are both available, inviting you to try their array of both sweet and savoury pastries outdoors when the weather is good. With over 20 different types of coffee to choose from, Tiong Bahru Bakery is winning on all fronts.
A. 310 Orchard Road, #L1-16B 238864 T. +65 6735 3787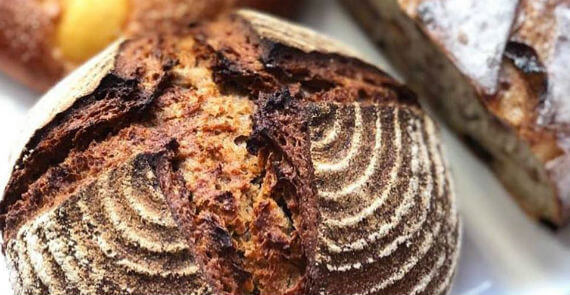 Producing more than 40 types of bread, (all fermented naturally for up to 18 hours and chemical free), Crown Bakery also serves wholesome, delicious breakfasts & brunches, as well as a variety of soups, salad, mains & desserts. Among customer favourites are The Crown Breakfast and Hainanese Chicken bread.
A. Crown Centre, 557 Bukit Timah Rd, #01-03 269694 T. +65 6463 3066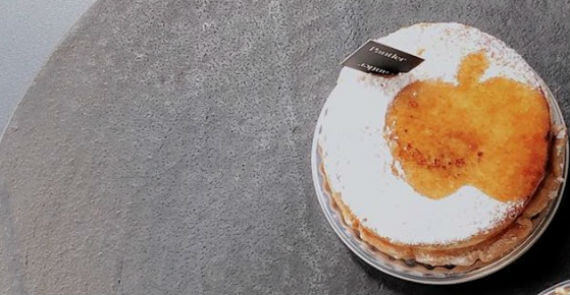 Pantler is all about light, eye-catching and absolutely mouth-watering desserts, made with internationally sourced ingredients and beautiful seasonal fruits. Customer favourites there are The Yatsura and the Sfogliatella. If you're someone with a sweet tooth, a visit to Pantler is not to be missed.
A.198 Telok Ayer St 068637 T. +65 6221 6223