Established in 2010, Equatorial Wines has had 10 years of success in Singapore in specialising in wines and spirits from Australia and New Zealand.
Combining 24 years of experience in the global wine industry and building long lasting relationships with family producing families ensures a portfolio full of award winning wines perfectly suited to the climate and food scene in Singapore.
Family Wines Under $30.00
Since Equatorial Wines was established in 2010 the philosophy of what they import hasn't changed; the focus remains on the small, family owned, boutique producers who literally put their blood, sweat and tears into what they do. Unfortunately at the moment there is a lot of tears.
2020 started with devastating bush fires on the east coast of Australia and, well, it hasn't got any better.....
The good news is these amazing families will continue to make awesome wines and this week Equatorial Wines is featuring 3 of them.
The Kerrigan's of Pitchfork in Margaret River, WA
Pikes of Pike & Joyce in Adelaide Hills, SA
Fowles of Fowles Wines in Strathbogie Ranges, VIC
Top Quality Wine and Spirits at rock bottom prices. Expat CHoice recommend Equatorial as one of the most reasonably priced online suppliers in the Singapore market!
All the wines and spirts we exclusively import into Singapore are sourced from small, boutique, family owned, award winning producers in Australia and New Zealand.
The Equatorial expertise is in finding fantastic drinking wines purchased directly from the winery to deliver to some of Singapore's best bars and restaurants and direct to peoples homes for enjoyment with family and friends.
Click on the button below, amazing wines at under $30.00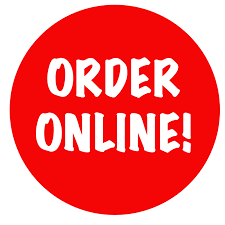 Comments
I am being asked by quite a few members - Where are the great wines and the best prices? Because let's face it, we have to watch every penny until we see a new horizon in our lifestyles. Mike Back - the founder is a great operator based here in Singapore. He brings nothing short of spectacular wine into Singapore and he has launched a premium Australian and New Zealand wines at under SG$30, you heard it here. I just bought up a dozen