When you are looking for a treat for yourself because you survived another one of life's obstacles (or, sure, a gift for someone else) it's great to go with weird. Weird but genius things do double duty. They solve a problem in need of a solution, and they make you laugh or scratch your head in wonder. Visitors are like, "Where did you find that? How is this a thing?"
Products that qualify as "weird as hell" are the best way to go for Secret Santa gifts, things for friends and relations you don't know well, and for people who already have everything. But, it's also nice to spice up your home with puzzling — but useful — things to make every day more fun. Keep scrolling for 36 weird but wonderful gifts and gadgets people are obsessed with this year. And when we say weird, we don't mean useless. These are tools that solve real problems in interesting and off-the-wall ways.
1. This selfie stick with a built-in stabilizer
Gimbal Stabilizer for Smartphone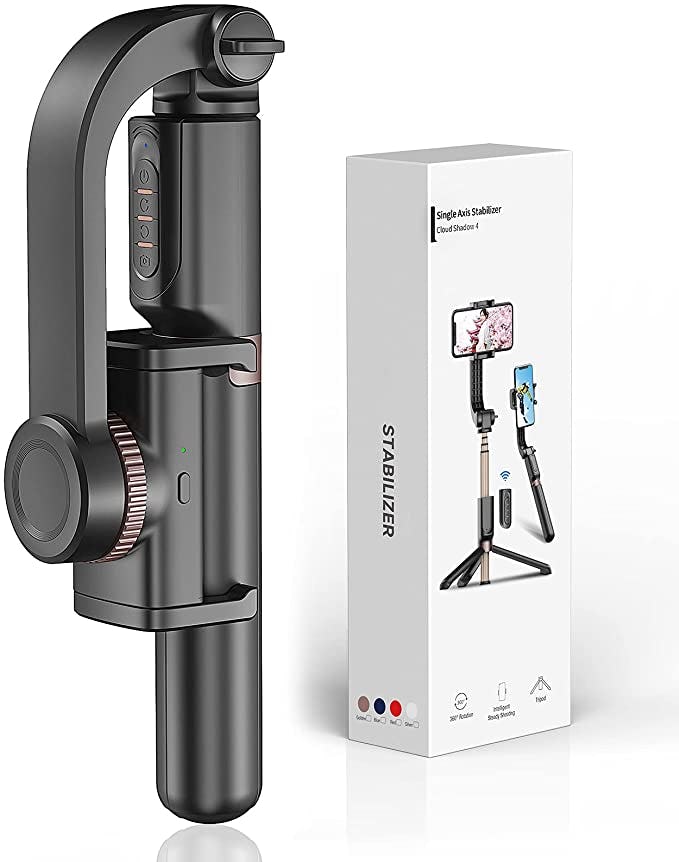 When you want to shoot selfies or videos while you are walking, biking, or otherwise likely to shake the camera and create blurs, use this selfie stick with a built-in gimbal stabilizer. The remote lets you change the angle of your phone, it converts quickly to a tripod, and the gimbal quickly stabilizes the lens no matter what you are doing.
2. A clipboard-sized whiteboard for all your notes
Quartet Glass Whiteboard Desktop Easel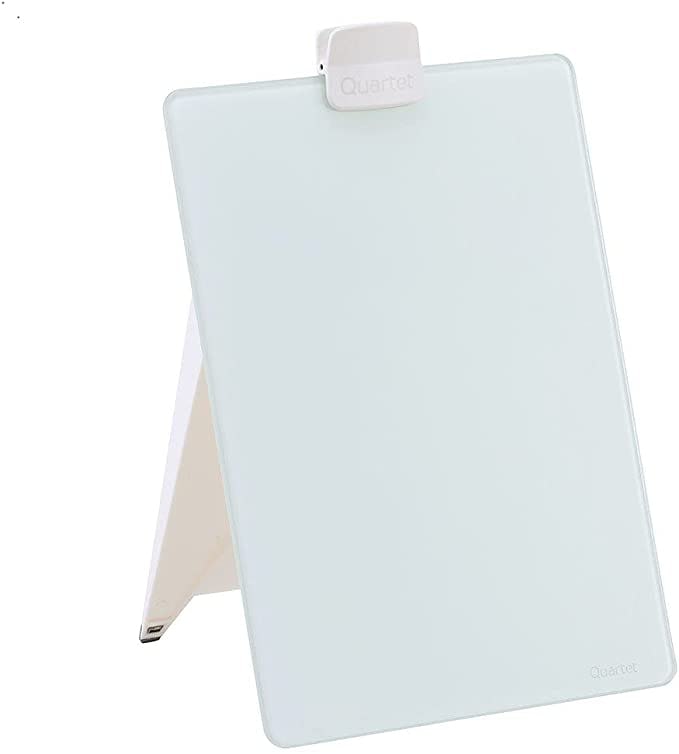 If you need a place to jot quick notes at your desk or while walking around, this whiteboard does it without wasting paper. Made from frosted glass with an easel design so you can stand it on your desk, it comes with a dry erase marker so you can take notes and easily wipe them away and start every day with a clean surface.
3. The waterproof pad that catches in-shower inspiration
Aqua Notes Water Proof Note Pad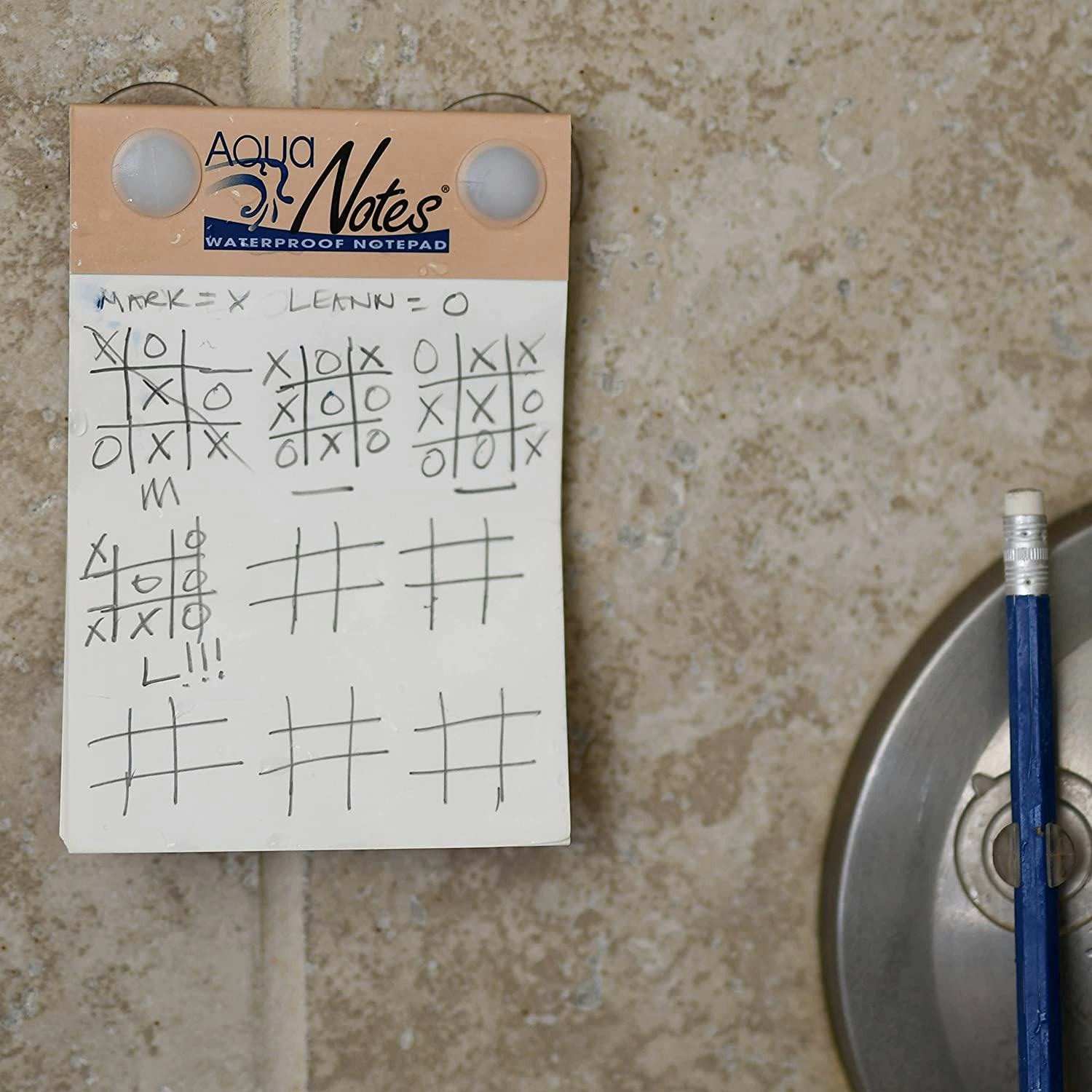 Why does inspiration always strike the minute you step into the shower and are stripped... of all methods of writing it down? Keep this pad of waterproof paper suction-cupped to the wall in there — along with its pencil — so you can capture the brilliance when it happens. The 40 pages are perforated so you can bring your ideas with you when you leave the bathroom.
4. This alarm clock that forces you out of bed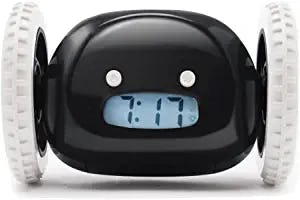 If you have trouble waking up and need a surefire solution, this alarm clock is not only loud, it also leaps off the bedside table, tears around the room, and hides — while screaming like R2D2 under attack. You won't be able to sleep through that ruckus. And you will have to get out of bed to stop it. After that adventure, you are certain to be wide awake.
5. A pizza box full of pizza-themed socks
Rainbow Socks Pizza Socks Box Set (4-Pairs)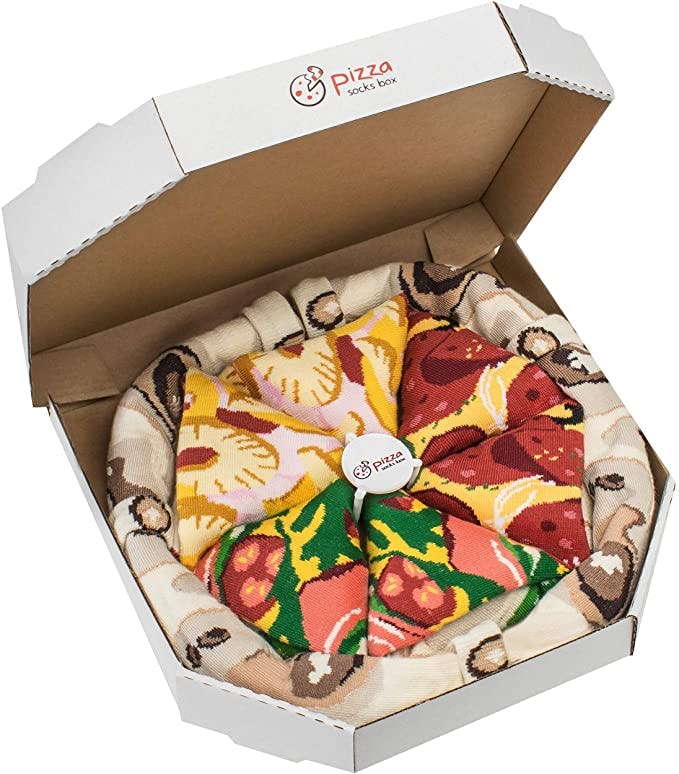 If there is a pizza lover in your life, this box of pizza socks is a gift that will get huge laughs, and turn out to be very practical. The box is realistic, right down to the little plastic "table" that protects the melted cheese from the box. And the pizza-themed socks are folded to look like a pie and represent four different flavors. Share if you wish.
6. These two towel masks for hot or cold facials
ProCIV Reusable Face Towel Mask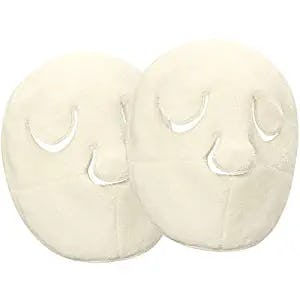 These soft facecloths are designed with cutouts for your eyes and nose so you can lie down and lay the cloth — hot or cold — over your face, and relax. Apply serums to your skin first and let the steam open your pores, or use the cloths cold to calm skin irritation, puffiness, and redness.
7. The wine opener that looks like a stretching cat
TrueZoo Allie Cat Double Hinged Corkscrew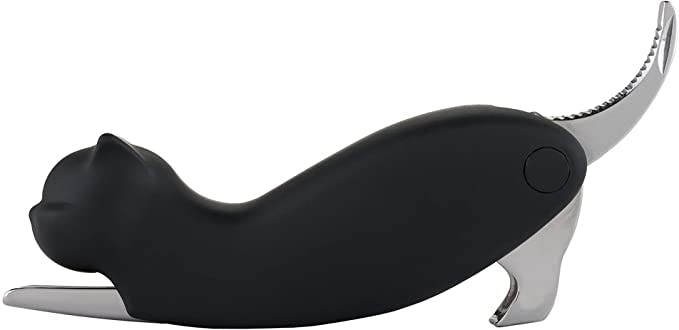 This adorable cat is more than just good-looking, it's a useful way to get wine out of a bottle and into your glass. The ridgey tail is a foil cutter, and a double-hinged corkscrew pops out of the black cat's belly to easily open a bottle. There's even a beer bottle opener built into booboo kitty's hind legs.
8. A heated massage cushion that makes any seat relaxing
SNAILAX Vibration Massage Seat Cushion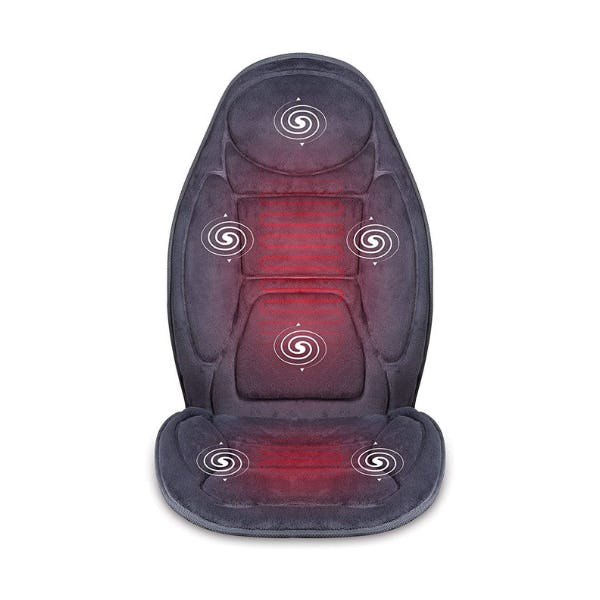 Fit this heated and vibrating seat cushion into any chair — or car seat — and get a warm, vibrating massage every time you sit down. It's a great way to beat the cold, relax muscles, and take your commute or chair-break up a notch in stress and back pain relief. The auto shut-off timer means you'll never worry that you left the heat on.
9. The plant-based foot deodorizer that smells so good
Sprayzee Foot Deodorant Spray Shoe Deodorizer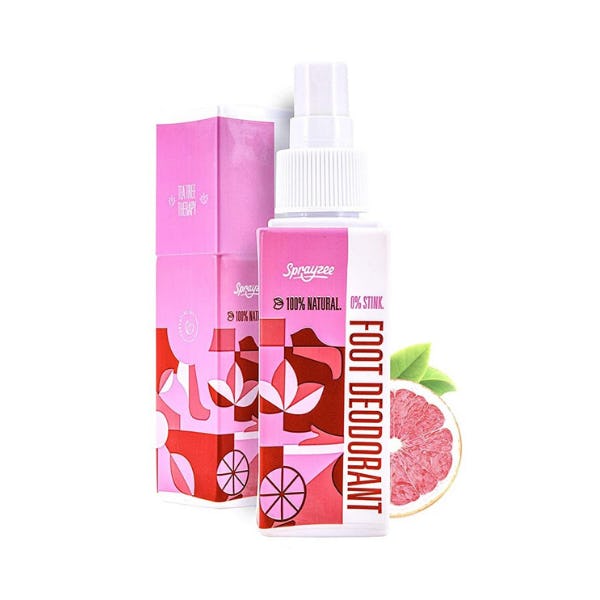 Loaded with tea tree oil, apple cider vinegar, aloe vera, eucalyptus, and citrus, this bright and fresh scented foot deodorizer is also good for your skin and toenails, so you can spray it into your shoes or onto your feet whenever you like. It stops the stink of going sockless or from spending long hours in your shoes. Reviewers say it really works and are stocking up so they never run out.
10. This weird stretching strap that relieves foot pain
The Original Stretch-EZ Foot and Leg Stretcher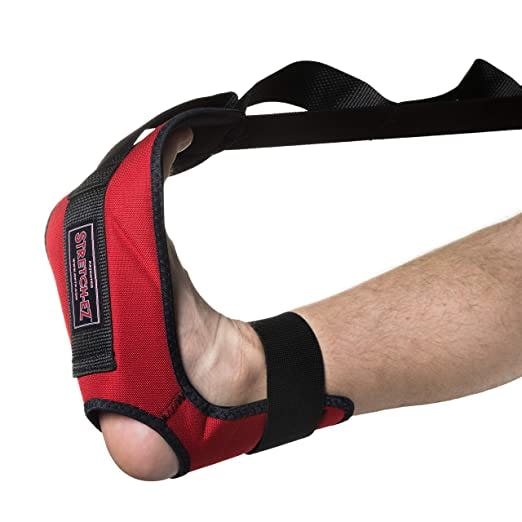 Stretching your Achilles tendon, metatarsal muscles, ankles, and feet presents a logistical challenge that makes it hard to stay consistent about doing those helpful stretches. This weird wearable strap lets you do that stretch, engaging your toes and entire foot while sitting around watching TV or working at a computer, so it will help you stay consistent. It can be used for a variety of other stretches, too.
11. A strange but effective tool for managing hot teabags
Norpro Stainless Steel Round Tea Bag Squeezer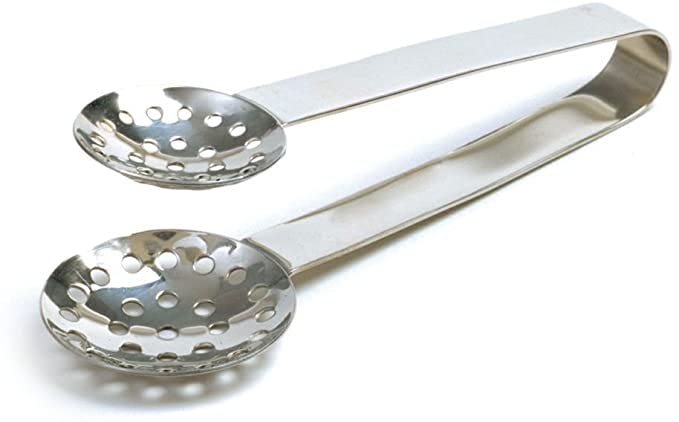 If you burn your fingers every day fishing a hot teabag out of your cup and squeezing it dry before you toss it, this tool will protect and serve. The two slotted spoons go into the cup together, grab the bag, pull it out, and wring out the excess delicious tea through the drain holes as you squeeze.
12. These slicers for when you crave halved grapes or tomatoes
bingxqiso Fruit Vegetable Slicer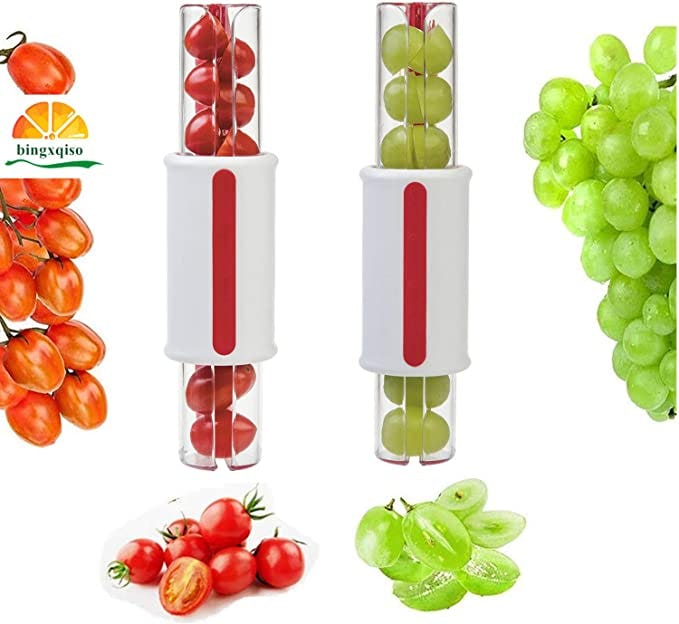 The salad — fruit or otherwise — would be better if the grapes or grape tomatoes were sliced in half, but this is modern times and none of us have time for that. That's why this tube that slices lots of grapes, cherry tomatoes, olives, or similarly shaped foods in half has become necessary. Just load it with grapes, slide the handle to slice them all in half, and pour the halves into your recipe.
13. The swatter that's fun and kills bugs on impact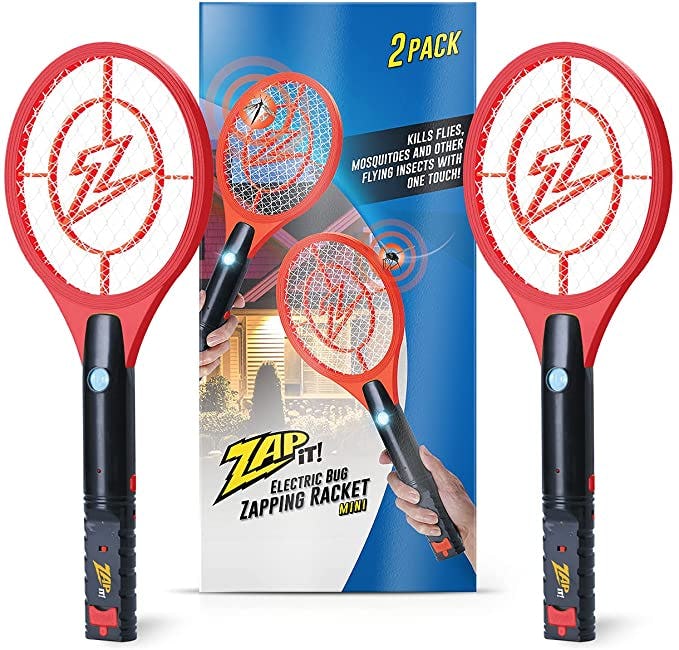 These bug zappers are so much more than the fly swatter your dad was forever wielding in the war against marauding insects. These load the swat with 4,000 volts so that you only have to make a slight impact with the offending bug to terminate it, permanently. This is a two-pack of small-sized swatters that are rechargeable and sport a glowing indicator light.
14. These temperature-based color LEDs for the faucets
Temperature Sensitive Gradient LED Water Faucet Light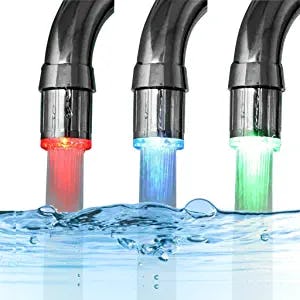 Screw these light attachments into the faucet of your sink and watch as the LED lights glow in response to the movement of water, creating unique and moody lighting in the sink that changes with the water temperature. Cold water is blue, but as it warms, it changes to green, and when it gets hot, it glows red so you can tell how the water feels before you touch it.
15. This bracelet that stores a hair tie around your wrist
SAVI STYLE Silicone Sportswear Hair Tie Bracelet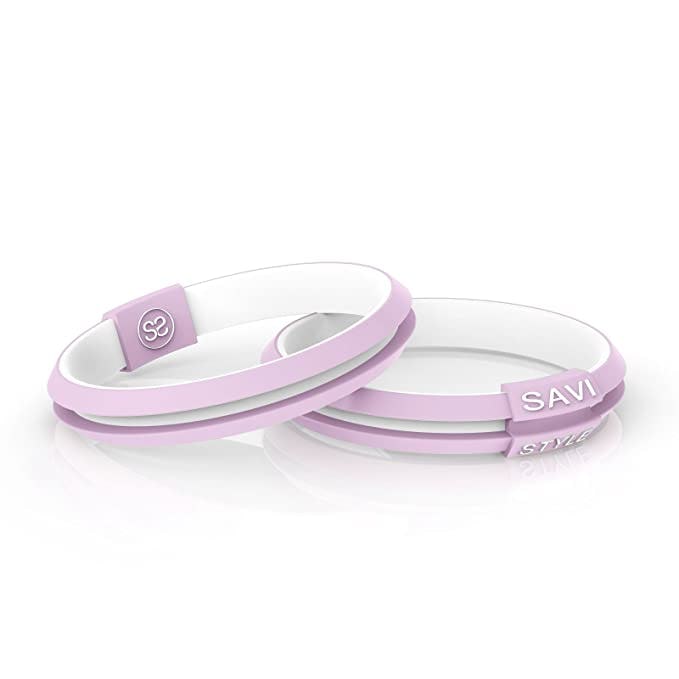 You can stop shopping for hair ties that don't cut off your wrist circulation. This silicone bracelet holds a hair tie ready for use on your wrist while protecting you from the excessive squeezing of too-tight elastics. Just pick the size that fits you, a color you like, and put any hair tie in the bracelet for when you need to ponytail on the go.
16. The pan that makes cute animal-print pancakes
Whip up the cutest batch of pancakes ever with this 10-inch non-stick pan that has seven cute animal molds so each flapjack turns out with a different darling imprint. You can cook an entire batch of small pancakes — perfect for kids — at once. Reviewers "absolutely love" it and say it's "amazing!!"
17. These lightsaber chopsticks for high energy meals
Lightsaber Light up LED Chopsticks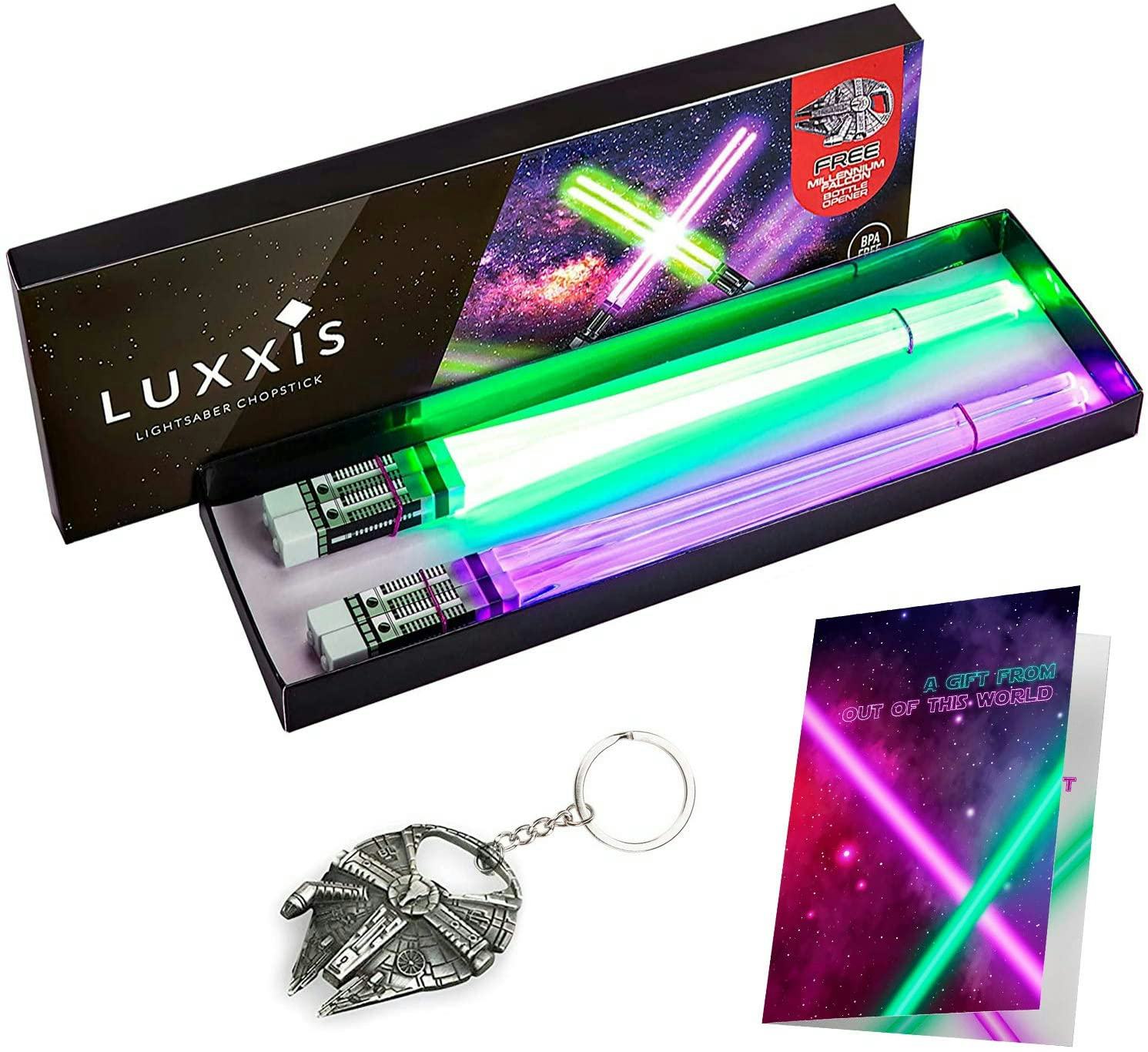 Next time dinner calls for chopsticks, use The Force to get rice to your mouth, or be ready for attacks from your fellow diners, by arming up with this pair of lightsaber chopsticks. They are battery-powered, safe for eating, light up in green or purple, and are bright enough to make eating in the dark fun and easy.
18. The night light that turns your toilet bowl into a party
Chunace Motion Sensor Activated Bathroom LED Bowl Nightlight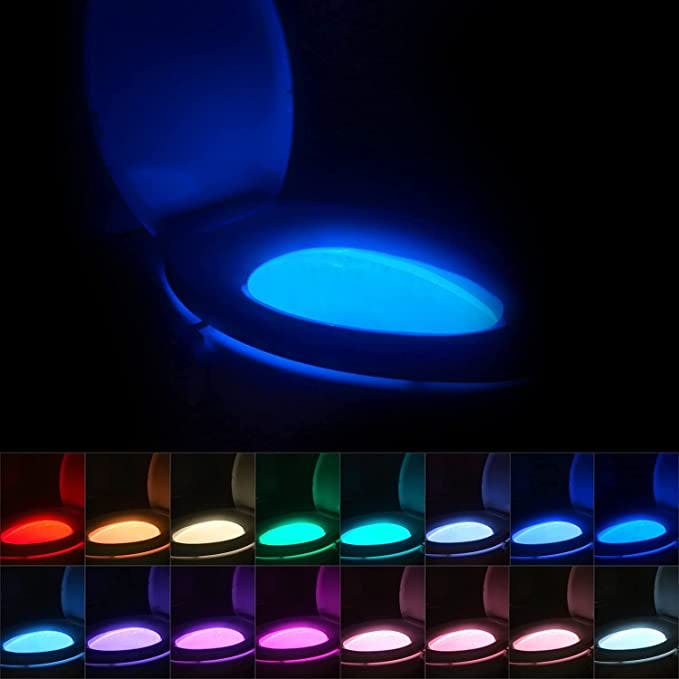 The bathroom is small, so utilize the space you have for lighting solutions by putting this colored LED light into the bowl — and voila, the porcelain throne is now a night light. It's easy to install. Just hook the flexible arm over the bowl and pick a color, or set it to cycle through all 16 hues. It's motion-sensitive and only comes on in the dark so the batteries will last for ages.
19. This clever storage container for pickles & brines
Home-X Pickle Storage Container with Strainer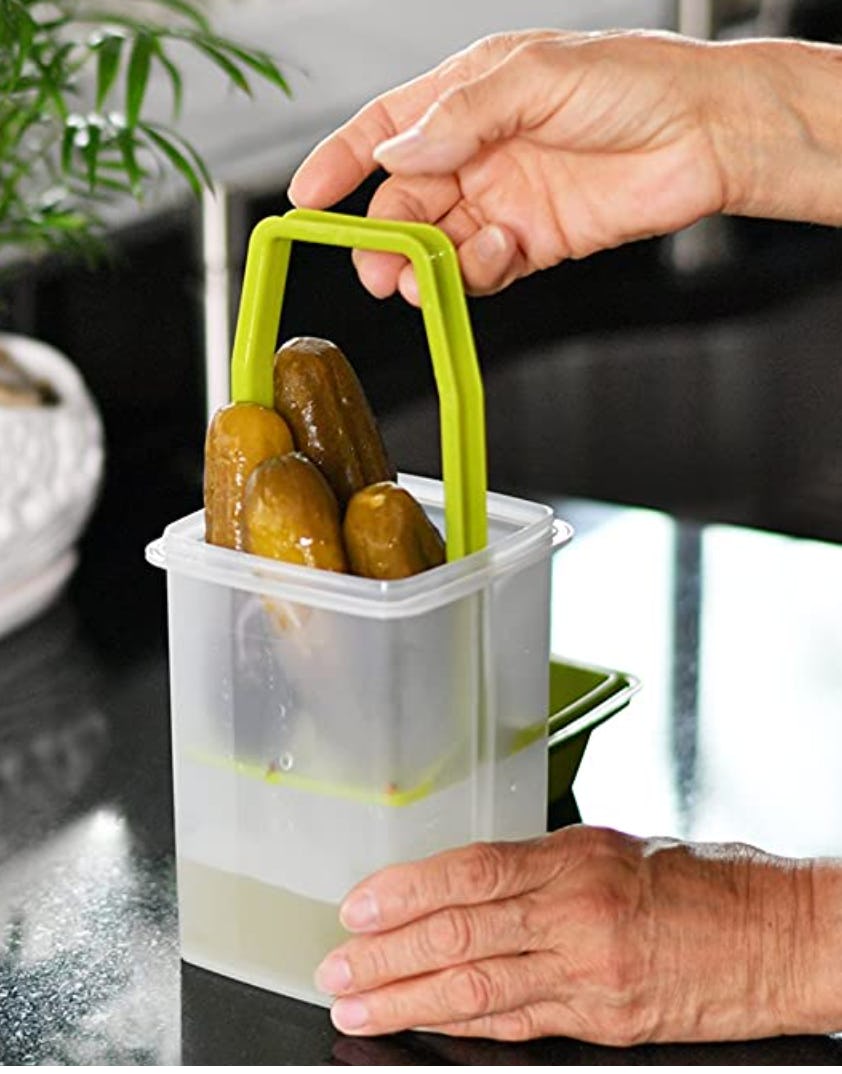 Making refrigerator pickles, marinating vegetables, or storing anything that sits in liquid just got a lot easier to deal with. When you lift the handle under the lid of this container, a strainer lifts the pickles or whatever you have stored in it above the level of the liquid, so you can grab one without getting your fingers wet.
20. An adorable bug for cleaning your desk
E ECSEM Portable Mini Desktop Vacuum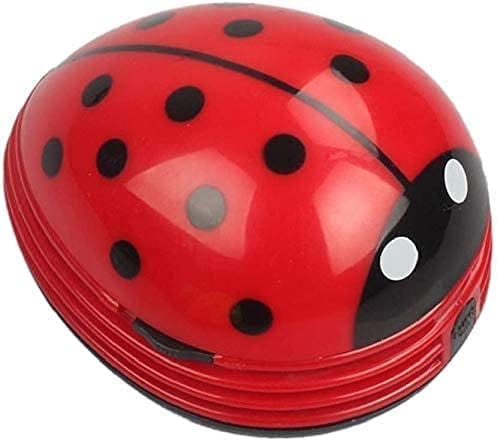 This might look like an adorable ladybug toy, but turn it on and it starts sucking up dirt, dust, crumbs, and eraser peelings to clean your desk (and looks darn cute in the process). It's actually a small vacuum cleaner! It's easy to empty, runs on two AA batteries, and comes in four different bug designs so you might want one for your dresser, dining table, or counters, too.
21. These essential oil pellets that aim to help you boost your immune system
DoTerra On Guard Essential Oil Beads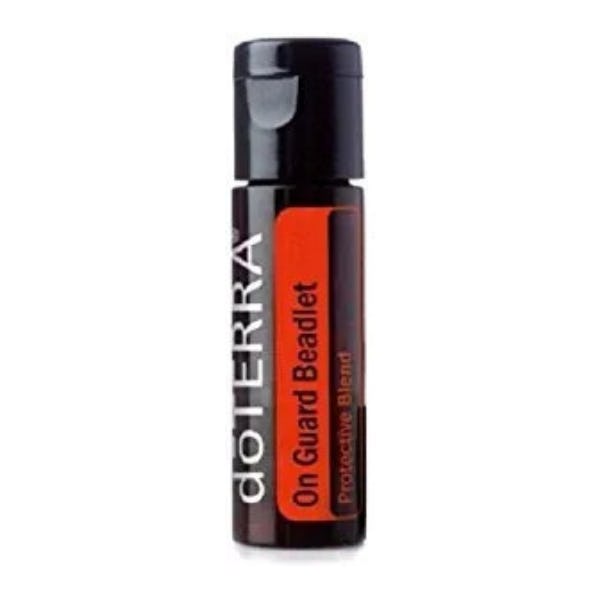 These bead-sized lozenges are loaded with essential oils — wild orange, clove, cinnamon, eucalyptus, and rosemary — as well as immune-system-boosting ingredients that, reviewers say, keep illness at bay. They are designed to be convenient to take even if you are traveling because they are tiny, and are packaged in a pocket-sized container with a pop-top.
22. This clever multi-tool that fits in your wallet
SMART RSQ 37-in-1 EDC Credit Card Multitool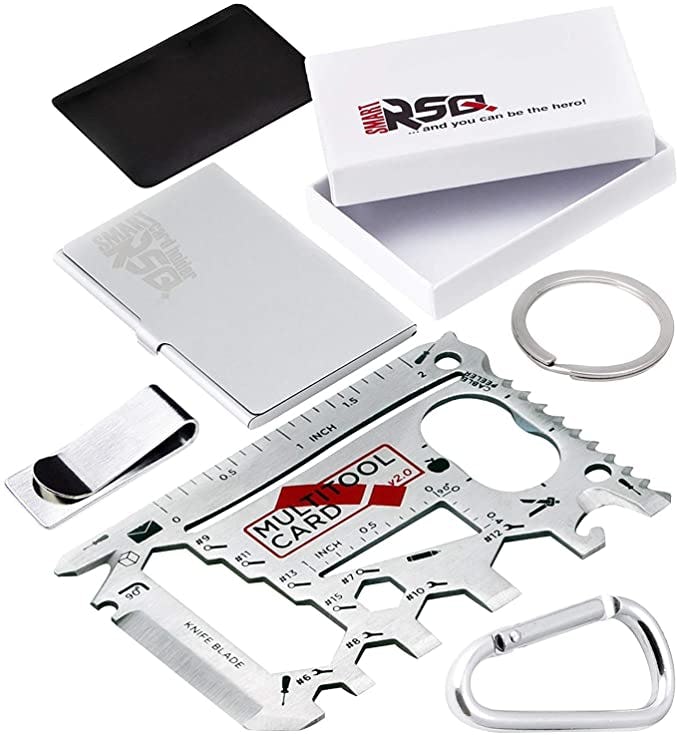 This helpful multi-tool is designed to go with you everywhere so you're never without a bottle opener, screwdriver, wrench, peeler, can opener, knife, or tiny saw — among other things. All of these tools are engineered into a credit-card-sized piece of steel that slips into a wallet. And it comes with a money clip, keyring, carabiner, leather case, and metal card case so you have plenty of ways to tote it along.
23. A frog that separates egg yolks from whites
Peleg Design Silicone Egg Separator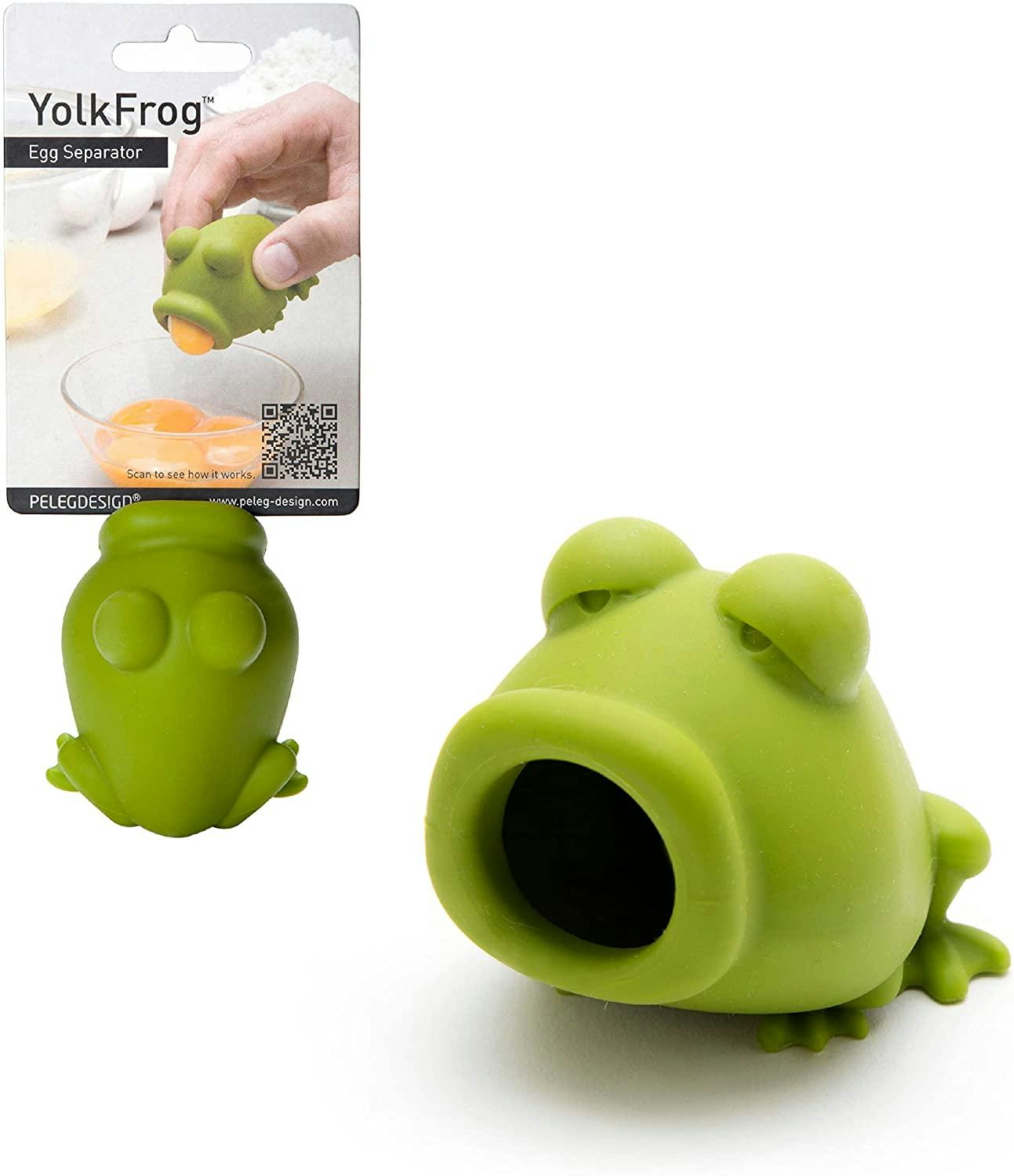 Turn the annoying task of separating egg yolks from whites into a game by using this funny frog to do it. Crack the eggs, then squeeze the frog and touch its lips to the yolk, and release. Froggy will suck up the yolk so you can drop it in another bowl and go back for another. It's easy and pretty fun, too.
24. These silicone heel cups for a daily healing foot spa
Heal A Heel Silicone Heal Cups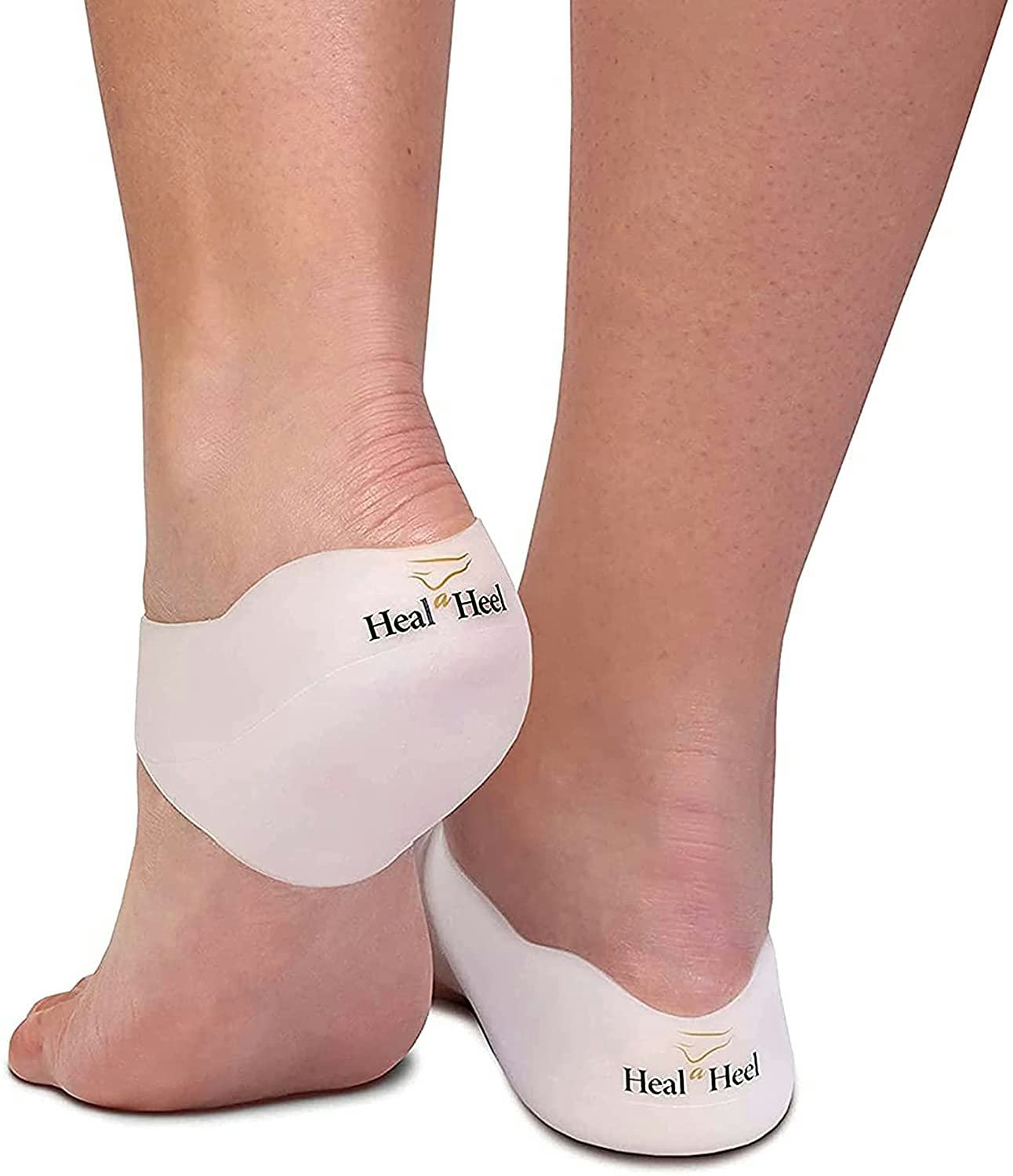 If your heels are cracked and dry, these heel cups are a great way to do an intensive moisturizing treatment any time. Slather your heel with whatever balm you prefer and strap on the heel cups to steep your heels in the goodness. You can go about your life while your heels heal as the product soaks in.
25. The stainless steel wands for cooling facial treatments
Floraison Stainless Steel Cooling Beauty Facial Rollers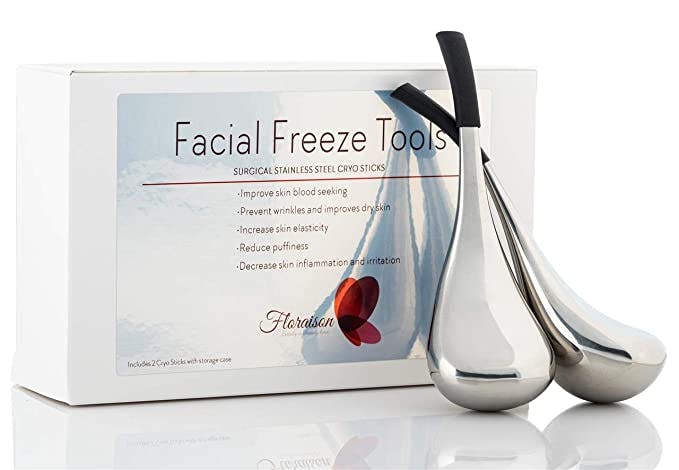 Keep these gel-filled stainless steel wands in the fridge so they get nice and cold, then set them over your tired or puffy eyes and face to cool down and reduce eye puffiness, tighten skin, shrink pores, and calm inflammation. The rollers stay cool because they are filled with a gel that holds the temperature steady. And they come in a storage case so they stay clean in the fridge.
26. This cute diffuser that looks like a lightbulb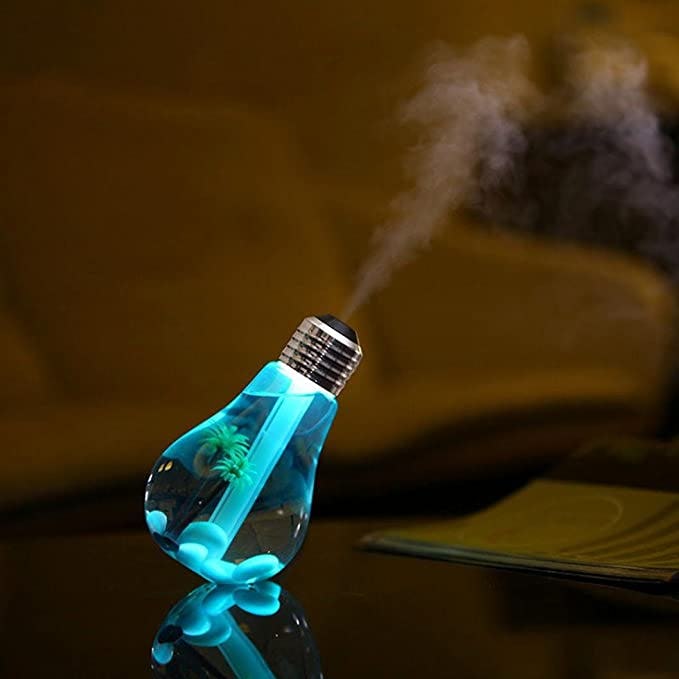 This multipurpose diffuser appears to be a lightbulb with a palm tree in it, but fill it with water and essential oils, plug it in, and press the cute happy-face controller button for a soothing experience. It diffuses the scent and injects a bit of humidity into the surrounding air in a manner both charming and effective.
27. A relaxing vibrating head massager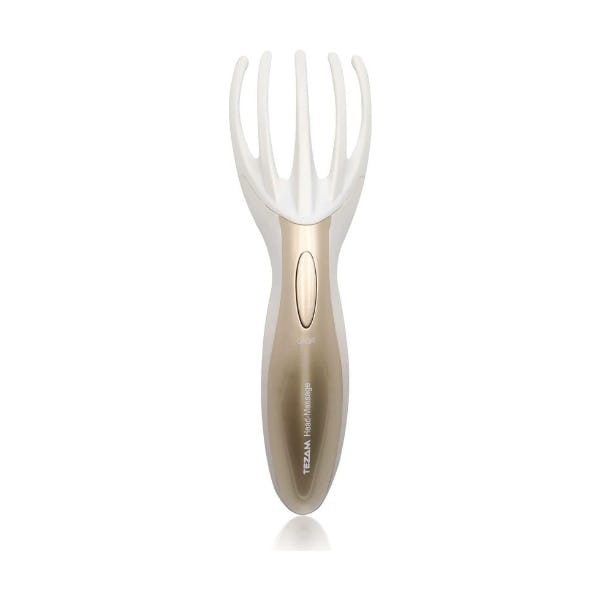 When your head hurts or tension threatens to bring on a headache, this massager has five soft fingers that reach under your hair — without tangling it — to bring vibrating stimulation and relax your head. It feels good and stimulates your scalp. But you can use it on your neck, arms, or anywhere for a gentle, vibrating scratch and massage. It runs on two AAA batteries.
28. This weird gizmo for fast whipped cream at home
Miecux Manual Professional Whipping Cream Dispenser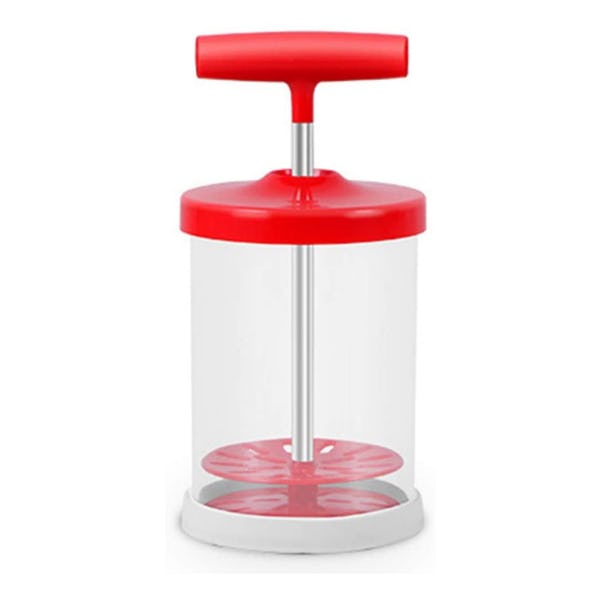 Even if you can't master the whisk and bowl method of whipping cream, you can go homemade — and flavored just the way you like it — with this pump top whipper. Just fill it with heavy cream and pump the handle. Add some flavorings, if you like, and in a few minutes, you will have delicious whipped cream for your coffee or desserts.
29. A fake rock so you never get locked out
RamPro Hide-a-Spare-Key Fake Rock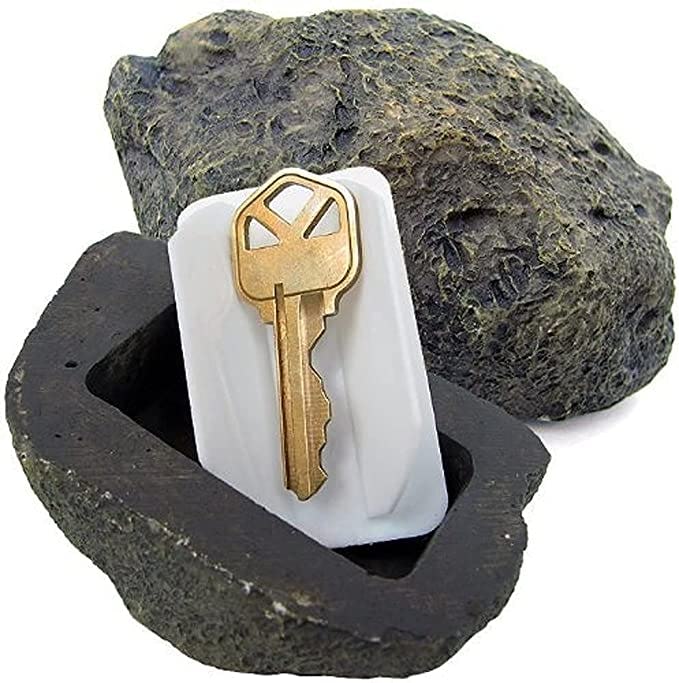 Hide this clever fake rock in your garden with a house key — or the key to anything you might lock yourself out of — stashed inside. When you find yourself out and about without a key, it won't turn into an international incident. Just locate your rock, pull out the key, and go right back inside. A plastic cover keeps the key securely in the rock and the realistic top blends into your landscaping or garden.
30. The pickle stopper that preserves your wine
Hawwwy Funny Wine Stoppers (2-Pack)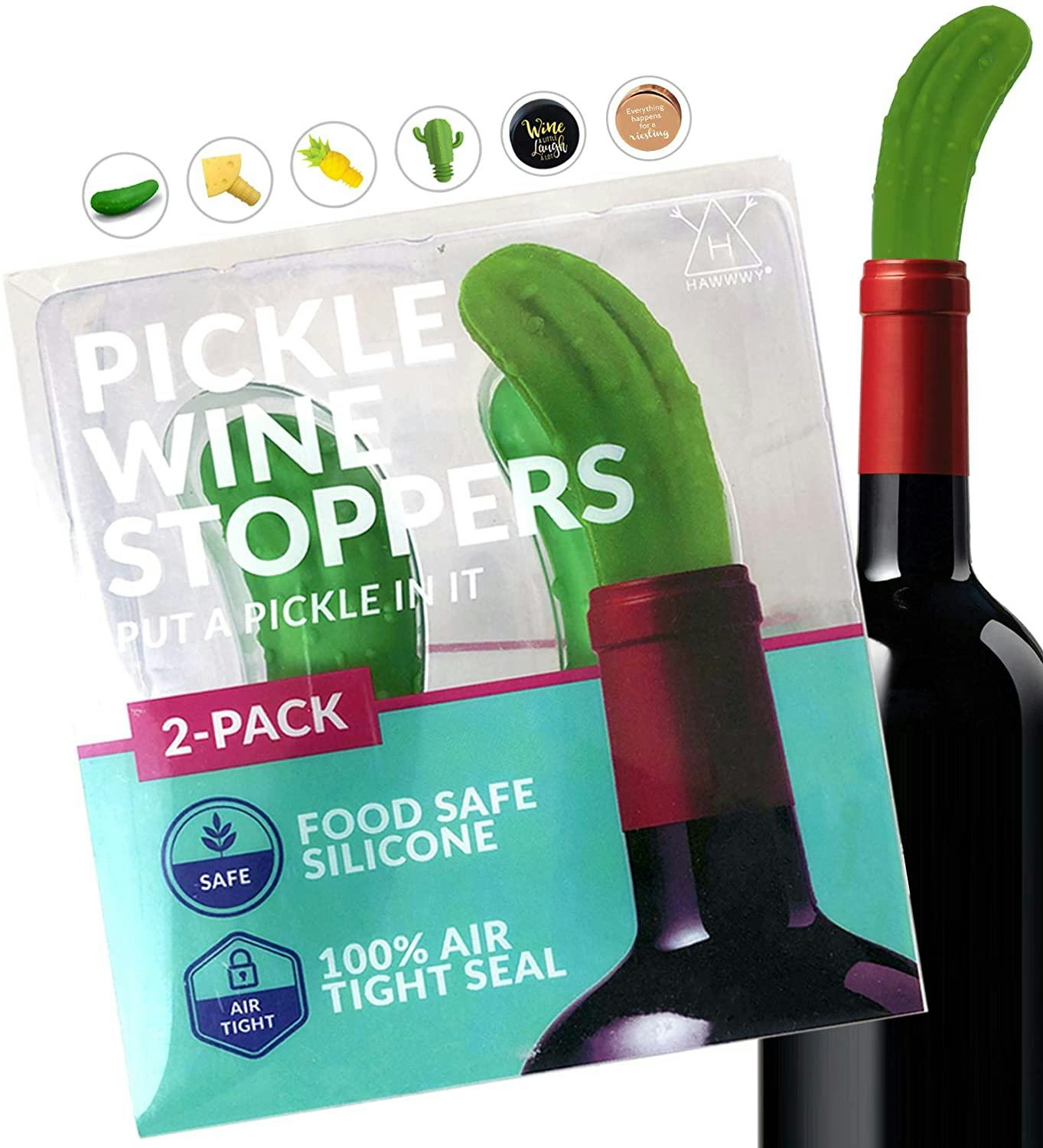 If you don't finish the entire bottle of wine, put a pickle in it. This two-pack of silicone pickles makes for a laugh and a fresher glass of wine tomorrow because the squishy silicone creates an airtight seal on the bottle. And when it comes down to it, a wine bottle with a pickle sticking out is undeniably hilarious.
31. These lobster claws so your paws don't burn
Genuine Fred POT PINCHERS Silicone Pot Holders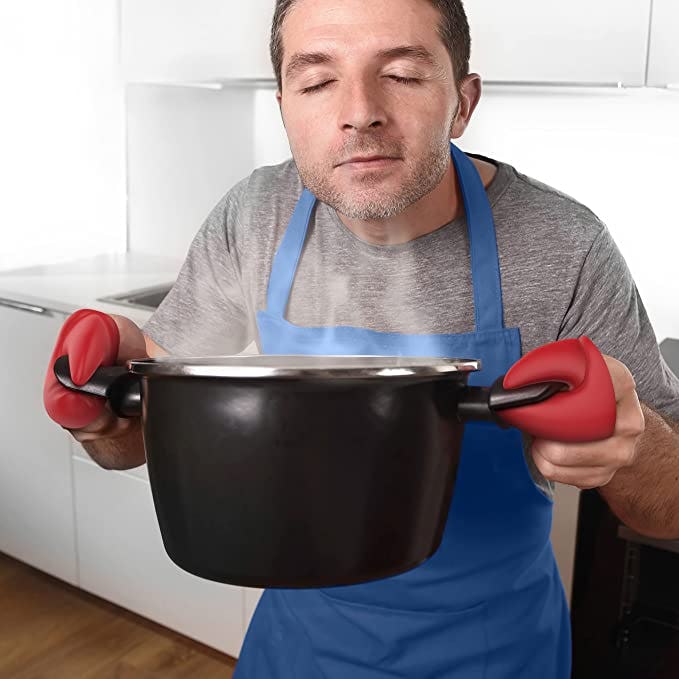 Put your mitts into these red lobster claws before you touch that hot pan. Not only will you provide yourself with the perfect opportunity to mimick Mr. Crabs of Spongebob fame, but you will, importantly, not burn yourself. These easy-to-don red silicone pinchers are super heat resistant, so are just the thing for quickly grabbing anything that's too hot to handle.
32. An insulated water bottle with a built-in speaker
ICEWATER 3-in-1 Smart Water Bottle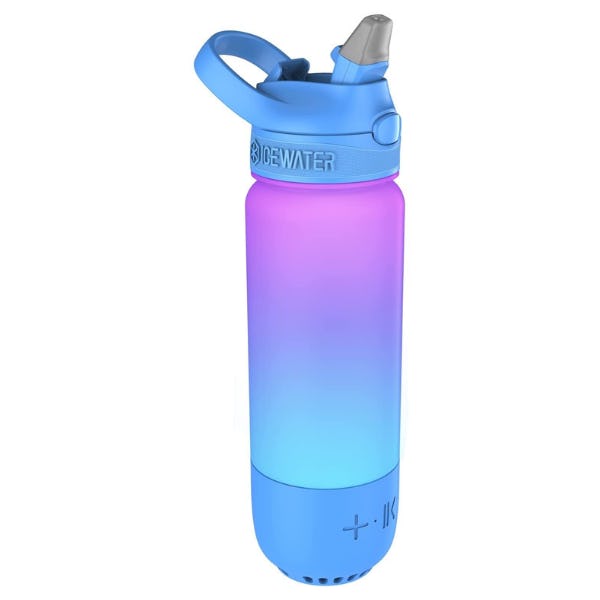 If you plan to carry a water bottle, make it a good one. And this one is not only a water bottle with a pop-up sip spout, it's also a Bluetooth speaker. The speaker screws onto the bottom and has big, easy to use, volume buttons. The bottle is also a hydration reminder that will glow to remind you to drink water.
33. A fork in a holster for the pickle jar
Chef'n FridgeFork Condiment Fork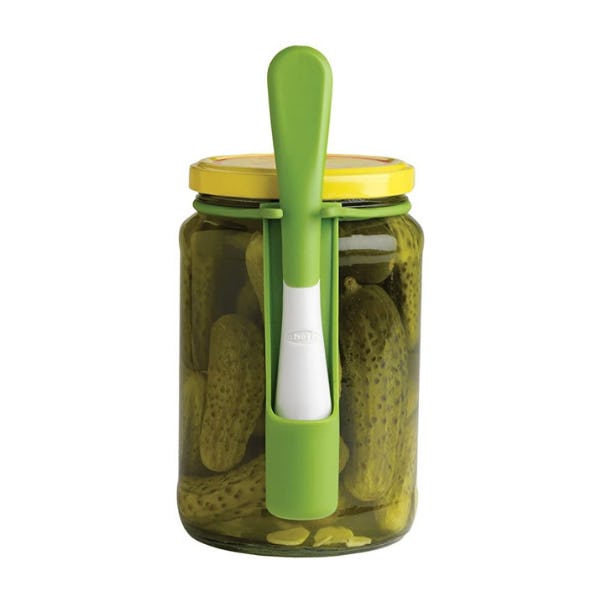 Do you grab a new fork every time you want a pickle or stick your fingers into the cold vinegar? There are two camps on this, and both are solved by this holster for a dedicated fork that rides on the pickle jar, always ready. Just open the jar, draw your fork, stab a pickle, and slot the fork back into the holster for the next time. It works for olives and other addictive fridge snacks as well.
34. This wrinkle release spray so you don't have to iron
Cold Iron Wrinkle Release Spray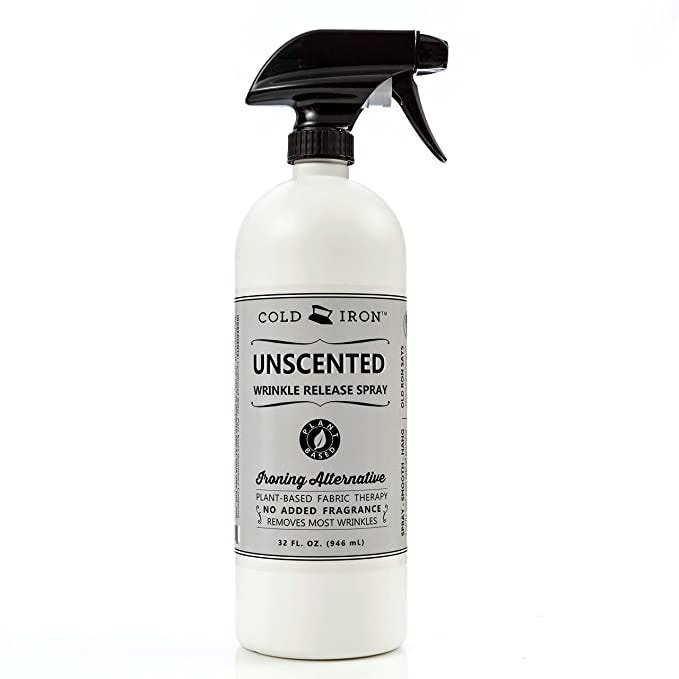 No time to press your wares? Spray your wrinkled outfit with this unscented, plant-based wrinkle release spray and hang the garment up for a few minutes while you get ready to go, and it'll be wrinkle-free when you're ready for it. Even better? If you have wrinkled curtains, spray them, and let them iron themselves.
35. An adorable family of kitchen utensils
CENTERVS Human-Shaped Kitchen Utensils Set (6-Piece)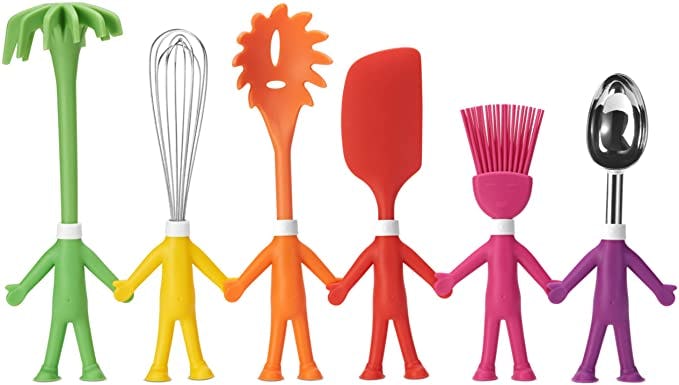 Bring adorability into your cooking projects with this six-piece set of silicone cooking utensils that looks like a colorful family. The feet suction to the counter so they stand on their own, which means no searching for a spoon rest, and you can store them in plain sight because they double as decor.
36. The fidget that keeps your hands busy so you can focus
SMALL FISH Infinity Cube Fidget Toy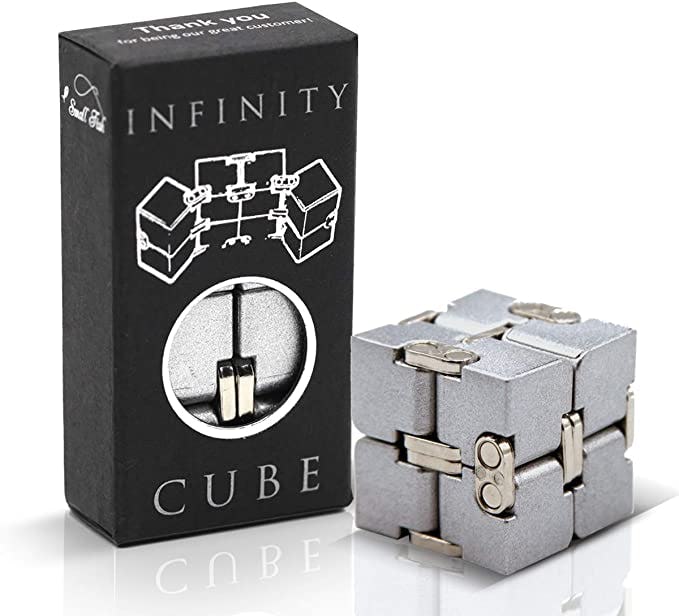 Give your fidgety fingers something to do so your brain can focus on reading, studying, or work without irritating everyone around you by snapping your pen or tapping the desk. This aluminum fidget toy is sized for adult hands, feels solid and satisfying to manipulate, and is very quiet.