Sometimes, staying in the same place for a very long time becomes really hard to the point it's simply unbearable. That especially applies if you work remotely or as a freelancer, which is quite relevant today.
So, a strong desire to move to another country is quite a rule rather than an exception. While there are lots of destinations in the world to move to for a couple of years, Asian countries appear like an extremely attractive choice for those who want to move to get some new and spicy experiences.
Living on the Ancient Civilizations' Territory
Every continent on our planet (except Antarctica) can be confidently named a cradle of an ancient civilization. Europe had Ancient Greeks and Romans, Asia had China and India, the Americas held Native American tribes, and so on. Yet, what makes Asian civilizations special is that they were not so much affected from the outside (like the Americas or Australia). So, many people in Asia live pretty much like they did a few hundreds or even thousands of years ago.
Moving to Asia to see the world that is almost untouched by the influence of modern developed civilization is a great reason in the first place. The experiences you'll get from living in such a world are simply priceless. Still, moving to Asia can be very challenging, especially when it comes to the language barrier. Translating your travel documents alone can be such a pain that it'll be almost impossible to move without asking the best online translation service for help. Aside from that, lots of cultural specifics are characteristic of Asian countries. The following ones must be kept in mind in order not to get in trouble.
Tips on Moving to Asian Countries
Make sure all your documents are translated properly.
Some Asian countries might be stricter regarding entry and long-term stay. Others might have very specific procedures that are not found in other countries of the world, simply because some of those procedures are outdated. In any case, it's always best to check the documents required for entry and stay. Another thing to consider is translating those documents. There are many reasons as to why you need an official translation of documents for immigration done. On top of that, Asian languages are often pretty complex and can get confused even by a professional.
Rent a place to live instead of buying.
Purchasing an apartment somewhere in a small town in an Asian country might seem like a cool idea, yet there are many trapdoors in such a venture. First, purchasing property is pretty complex on its own, without even mentioning a foreign country. Second, people often use different challenges and difficulties to their advantage. In the case of property purchase, such difficulty will easily be the language barrier. Besides, you might get bored with the place pretty fast. So, consider a temporary option before moving to any country.
Do not make any deals before you get there.
Just as it was already mentioned, people might try to take advantage of you if they see you don't speak their language and are far away. So, even before you rent an apartment or house, make sure you see it personally. It's relevant not only to Asian people, it's rather just a safety measure that applies to any big financial deal in any country.
Get to know someone from your country living there.
 Make friends with migrants that are just like you. Aside from the notion that it's simply nice to have another friend in a foreign country, it's also about you getting used to a new place. Getting a fellow ex-pat will certainly make this much faster for you. Such a person will likely be able to keep you out of trouble, guide you through the best places to visit, as well as provide some great recommendations regarding the accommodation.
Buying from the local farmer markets instead of supermarkets and chain stores is great for many reasons. First, you'll experience a true Eastern market and will be able to find some of the most unusual sights, smells, and tastes much easier. Second, the prices at local markets will likely be much lower largely due to the lack of any additional transportation costs. The only thing to consider here is taking your local friend with you so that they could guide you through the best spots.
Into the Brave New World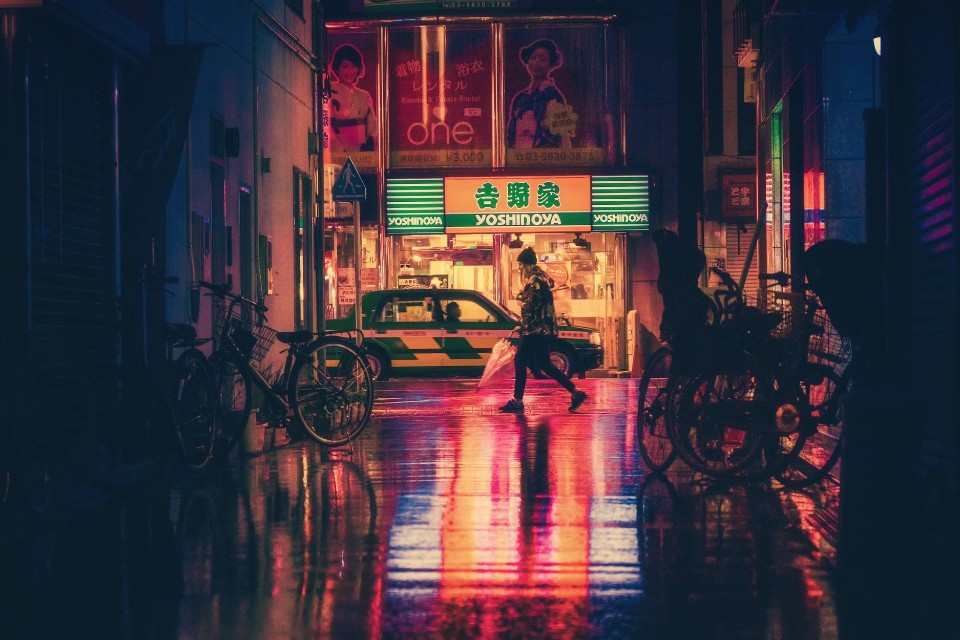 Discovering life in different places of the world is one of the greatest experiences to have in your life. It will certainly be life-changing and unforgettable. At the same time, such an experience can largely inspire you to accomplish new working goals or even switch a career. So, moving to another country cannot be bad, regardless of the destination. Asia, however, has that very special charm of the relative proximity to nature and traces of ancient civilizations that is like nothing else.
About the Author
Whenever she gets a new assignment, Elizabeth Baldridge doesn't know exactly what she's going to write about. That is because she prefers using an empirical approach to writing. Only after experiencing something, Elizabeth can write about it, which, in turn, makes her articles so vivid and exciting.