Moving away from your hometown and country can provide you with countless opportunities. From getting a new job to exploring other cultures, being an expat comes with various perks.
However, while you might be able to take your closest family with you to your new home, there are surely many people you will be leaving behind. Although you might not get a chance to see them every day as you're used to, it's important to nurture these connections even when you're half the world away. Here is what you can do to stay close to your loved ones.
Create a group chat
While international rates when calling and texting can be very pricey, you will surely have Wi-Fi in your new home. That means that staying in touch will not be a problem. So, even before you leave, you can create a group chat with your loved ones. Make one for your close family, one for those relatives you don't hear from that often, and one for your friends. Of course, you can even mix up friends and family if there are updates they will all appreciate hearing at the same time. You can share quick messages, photos of your new home and various attractions around town, audios, and videos. With such a wide array of instant messaging options, from Viber and Skype to Slack and Discord, you will not have a tough time finding the perfect one that even the elderly can use.
Schedule weekly video calls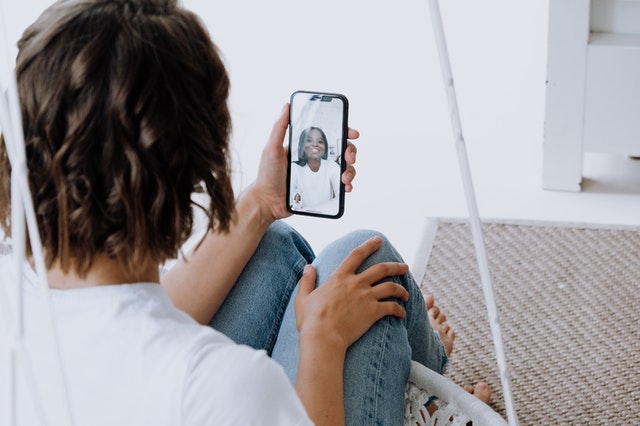 Many of the aforementioned apps also include the option of video chats. While you can simply call, don't you think it's better when you actually get to see your loved ones?  Due to time zones and various personal and work obligations, it's best to schedule them or have a standing appointment when you will all gather and share all the good and sometimes bad news. Whether you do it in the morning or evening, it doesn't matter as long as the time works for everyone involved.
Organize virtual parties
With the option of video calls, it is easy to organize a party as well. If you're celebrating a birth, a birthday, an anniversary, a holiday, a promotion, a big move, or something else, you can find a platform that will allow multiple people to join in on the fun. To make it extra festive, you can set a dress code and tell everyone to make some snacks and get drinks. If possible, have the same food to make it feel like you are all together. Sure, it might be odd to have a celebration at 10 am but being together is all that matters.
Send flowers and gifts
Luckily, online shopping is widely available so you will have no trouble finding a birthday or anniversary gift for your loved ones and having it delivered to their doorstep. However, even if it's not a special occasion, you can still get them a little present that will show them that they are always on your mind. No matter if you choose to send flowers overseas or surprise them with a cute piece of décor, your friends and family members will be reminded how loved they are. Remember to include a note with a meaningful message.
Don't forget about letters and postcards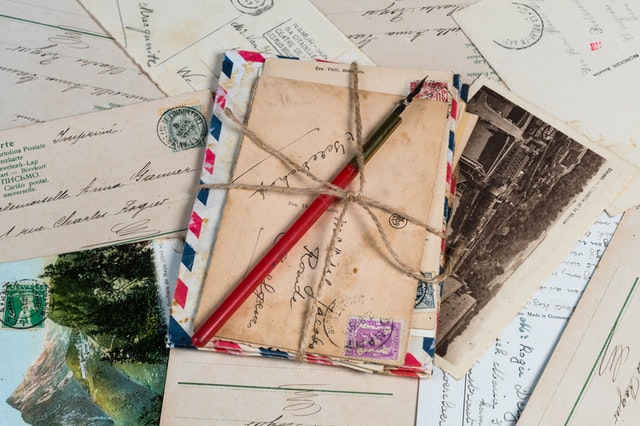 With so much technology, traditional ways of communication can sometimes slip our minds. While there is nothing wrong with using apps to stay in touch, you can still sit down and write a letter to your mom and dad. They will certainly be surprised as this is not something they will be expecting. Plus, you can go around the town you live in and get some postcards that you will send out to people you care about. You can make this a habit and send them out once a month. If you ever run out of postcards, you can even start making your own.
Come up with rituals
Finally, while simply staying in touch can be enough for some people, others crave spending quality time with their loved ones. Fortunately, technology has made even this possible. So, for example, if you have a friend with the same taste in TV shows, set some time aside on the weekend and watch a few episodes of your favourite show together. If you're on FaceTime while watching, you can comment on everything that is going on in real-time, even though you're not in the same place. Then, if your kids are used to their grandparents reading them a bedtime story, you can easily put your tablet or laptop in your kids' room and recreate the same feeling. From working out to cooking and being creative, you can invite your loved ones into your routine despite being in another country.​​​​​​​
As you can see, staying connected to people you love isn't that difficult even when you are an expat. From using group chats and video calls to surprising them with presents and creating new rituals, there are many ways how you can keep in touch.​​​​​​​