Not too long ago, there was a time when we thought travelling would never be possible again. And while we're still far away from having the freedom to grab our passport and get on the next flight anywhere, the prospect of travel is certainly there in the not-too-distant future. 
In the meantime, we can daydream and plan where we're going to travel the moment it's possible. So, let's take a look at seven destinations you might want to add to your bucket list.
1. Spain 
If you're looking for a holiday of sun, sea, great food, great music, diversity, history, and nature all packed into one, Spain can be the ideal destination.
This is a country that offers something for everyone. There are high-end beach resorts, quaint pilgrimage routes, some of the best meals you've ever tasted, mysterious gothic Barcelona streets, wide Madrid avenues, and so much more.
Before heading out on your Spanish adventure, try learning some basic Spanish to help you get around more easily. It will also help you make some new friends, as you'll show the locals that you're doing your best to pick up their culture and adapt to their way of life. 
2. Egypt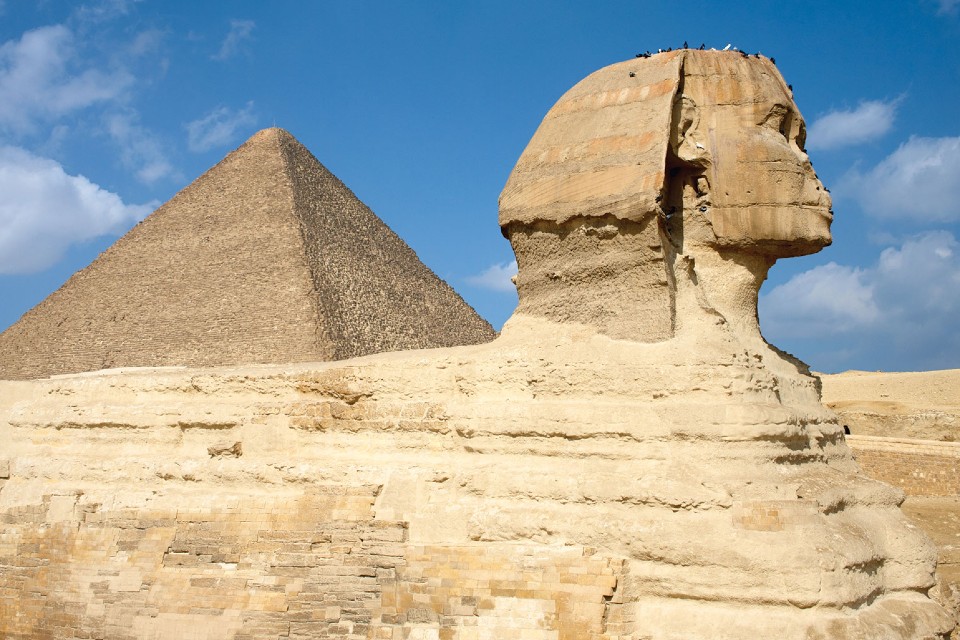 Image Credit: Britannica
If you are in the mood for somewhere even more exotic, perhaps you'd like to take a trip to Egypt, the land of the pharaohs? With so much ancient history to see, you'll probably feel your head start to spin with Ramses this and Cleopatra that. And you'll certainly return home in awe of this ancient civilization.
A cruise down the Nile can be a great way to see more of the country as well – provided that there is no Death-on-the-Nile-style adventure awaiting. 
3. Bora Bora 
An island destination simply has to make it onto your bucket list, and Bora Bora is the obvious first choice. 
White sands, volcanic peaks, and crystal clear turquoise waters make this destination tough to beat. It's no wonder that Bora Bora is the favourite choice of honeymooners from all over the world. There truly is no holiday island like it. 
If a luxury relaxing holiday is what you have in mind, this French Polynesian island will certainly satisfy all of your cravings for swimming, snorkeling, diving, sunbathing, or hiking. 
4. Hawaii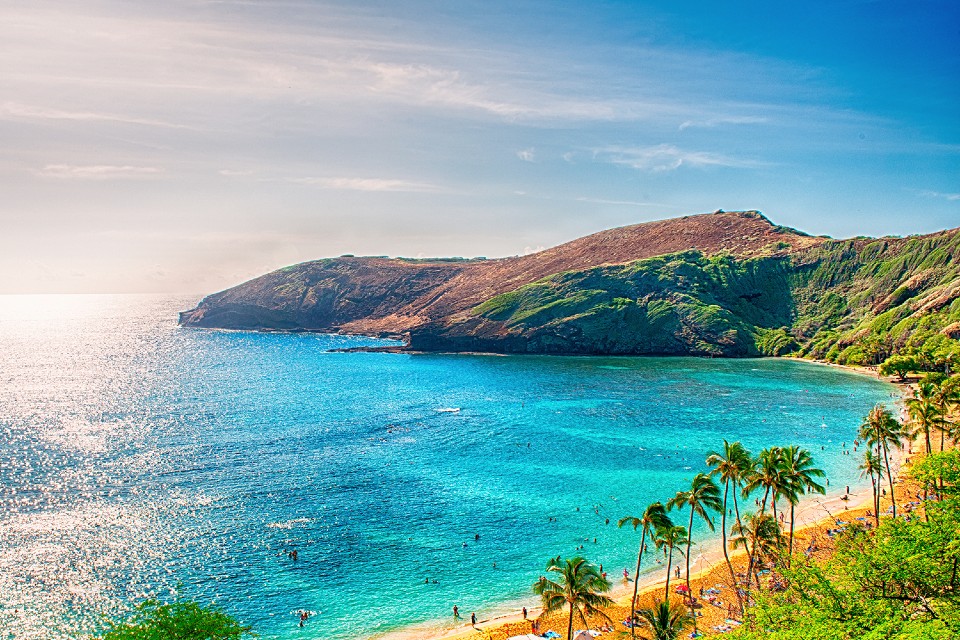 ​​​​​​​
Image Credit: AFAR
If we're including Bora Bora on our bucket list, we can't afford to exclude Hawaii. Another dreamy island destination for everyone who's looking to learn or perfect their surfing skills, Hawaii is home to the most wonderfully laid-back atmosphere. You'll definitely recharge your batteries here and return home tanned and smiling.
There's also plenty of wildlife to get to know. You can go scuba diving with manta rays, for example, or you may meet a turtle or two. Dolphin or whale watching is also an option, so if you're a fan of marine life, the islands will prove to be even more attractive.
5. Iceland 
Let's take it from sun to snow and head to Iceland in our thoughts. This is a land of unnaturally breathtaking nature and home to the mesmerising Northern Lights. 
You can also go trekking on the island and enjoy some of the springs that the country is famous for. We recommend hiring a car and getting to see as much of it as possible, as there is no other place in the world like it. 
As for the Northern Lights, you'll have to be patient and spend a lot of time outdoors at night in order to ensure you catch a glimpse of those enchanting greens and purples.
6. Cinque Terre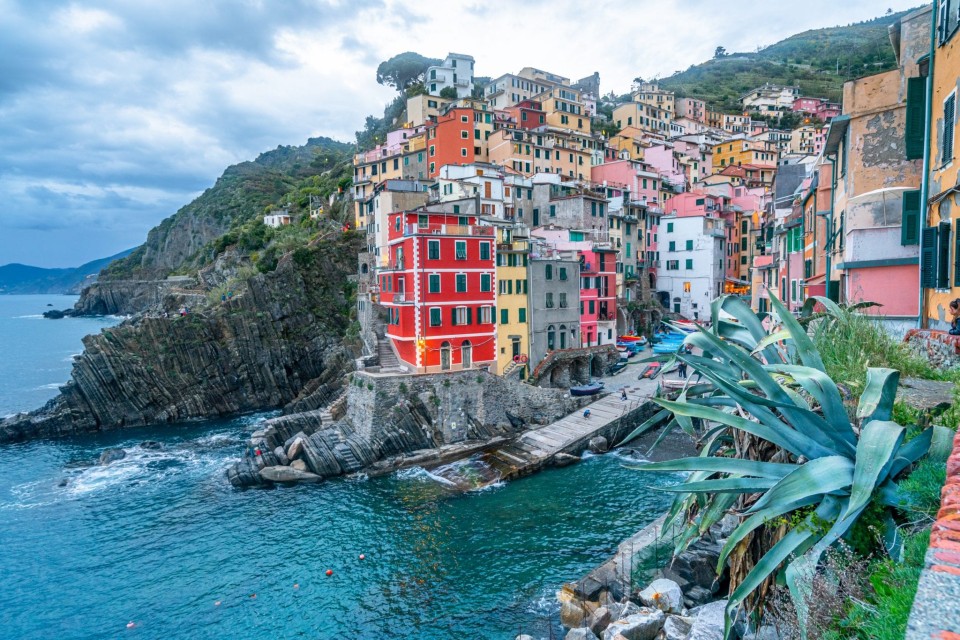 ​​​​​​​
Image Credit: Our Escape Clause
Cinque Terre is probably the most picturesque and photogenic destination in the world. You won't be able to stifle a gasp when you first lay eyes on it on a sunny day. It really is that breathtakingly beautiful. 
The entire site is a UNESCO World Heritage Site, so you will have to mind your manners and make sure not to disturb the unique scenery. But you will be able to walk around the crooked clifftop streets, gazing down at the Ligurian Sea, trying to resist the temptation of taking a picture in front of every single house. 
7. Venice 
Venice has been sinking for decades, if not centuries, yet this advertised impending doom only makes it more attractive. A city like no other, it is peaceful yet vibrant in a characteristic way. 
The canals will make you think of romance, mystery, and handsome young men dashing around with swords on their belts, wearing capes and masks. The architecture will amaze you, and you'll have no trouble imagining yourself back in the days of the Medicis. 
Final Thoughts 
All of these destinations deserve your attention and your visit. Hopefully, you will be able to reach them at least once in a lifetime, once travelling becomes the low-stress laid-back affair it once was. In the meantime, keep adding to your bucket list and dreaming of stunning sunsets and vibrant city streets.