A Palestinian artist born in Dubai and based in Singapore since 2001, Rasha Eleyan received her formal art training the old fashioned way studying directly under the mentorship of the prominent Palestinian artist Nasr Abdelaziz. Rasha soon realized she loved portraiture and figurative art when she studied for her Fine Art degree at Al-Yarmouk University.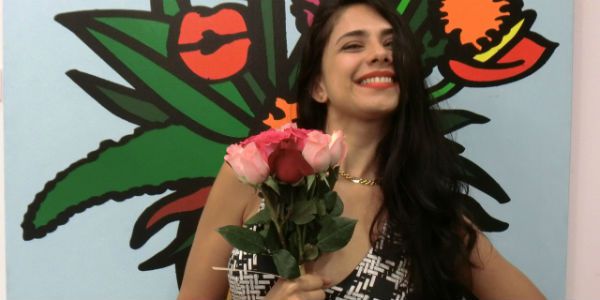 To expand her knowledge of the human form and anatomy, Rasha study advanced nude painting and drawing at Libera Accademia Di Belle Arti, Di Roma which enabled her to offer portrait commission clients more than just a typical sterotype portrait.
Her success as a portrait artist has now proven evident with the return of past portraiture clients from across the globe. Client testimonials can be viewed here. 
Today Rasha is a seasoned portrait and figurative artist loving and creating in Singapore. She is equally skilled in the mediums of oil and acrylic.To view her family and pet portrait paintings click here 
MORE ABOUT RASHA
The artist was employed as an associate producer by Walt Disney television in Singapore from 2001 through 2005. Since 2005, Rasha has devoted most of her career to portraiture. Along with her artwork inspired by Southeast Asian nature and culture mainly the unique Peranakan culture.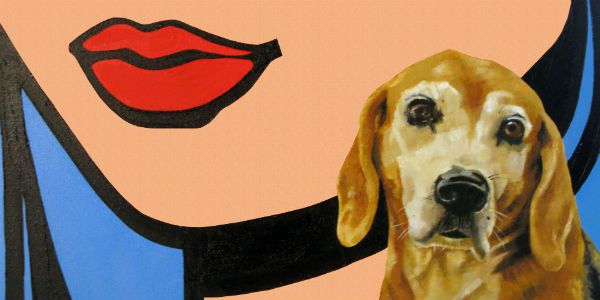 Any lover of Rasha Eleyan's work will tell you the artist is as much a Pop artist as she is a classically trained portrait artist. Whether she is bringing the vibrancy of a local heritage and nature to life through her Peranakan or botanical inspired artwork, Rasha's whimsical style combining the contemporary and classic is the signature attribute of her popular work.
Rasha started out as a young artist illustrating for children story books at just 18 years of age. She later became an associate producer at Walt Disney, and now combining her classical style with her love of cartoon and childlike illustration she has come full circle to create a truly unique style.
Primarily a portrait artist but also an avid still life painter, Rasha considers the uniquely Southeast Asian Peranakan culture to be of major influence on her work. Her "Peranakan Tile" collection is a big hit among both locals and expats looking for contemporary artwork with a local flare, Rasha's paintings are filled with the joy of life, they are passionate and colourful. Check out Rasha's "Peranakan Tile" collection and corporate workshop here
To see Rasha's Peranakan collection first hand visit her on-site installation at the next Affordable Art Fair 18 – 20 November 2016, F1 Pit Building.
During the Affordable Art Fair in November 2016, Rasha will also be conducting free Peranakan inspired workshops for both children and adults.
Brought to You By Expat Choice