When you're looking to tackle some of life's toughest obstacles with fresh perspective, help is out there with the Expat Choice guide to family resources, counselling and therapy in Singapore.
Feeling angry, sad, insecure, unsure, frustrated, overwhelmed, homesick or all of the above? Singapore is full of  wonderful counsellors and therapists, so we've started the ball rolling by narrowed them down to a list of fully vetted resources trusted and recommended, with many of them describing their philosophy and approach in their own words. 
Anna Tan - High Impact Personal Coach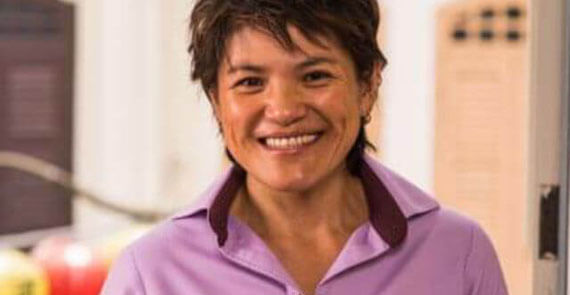 High Impact Personal Coaching. If your life is not where you want it to be, whether in your relationships, career, health or wealth, then join me to find out how your can upgrade it by shifting your mindset. A top performing and accomplished Change Management & Leadership Development Coach & Consultant with more than 20 years of global experience in corporate, government, entrepreneurial and start-up environments across multiple sectors. More here
International Counselling & Psychology Centre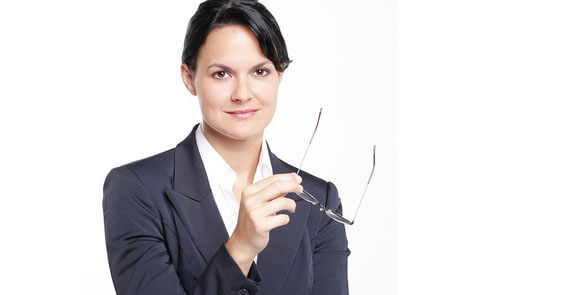 International Counselling & Psychology Centre's (ICPC)professional team brings over 40 years collective experience providing supportive mental health services in an international environment. ICPC service both to the expatriate and local community. ICPC's team understands, as professional therapists and from their personal experience of working and living internationally, the challenges faced by children, adolescents, adults, couples and families. More here
Eugenia Gajardo Knowthyself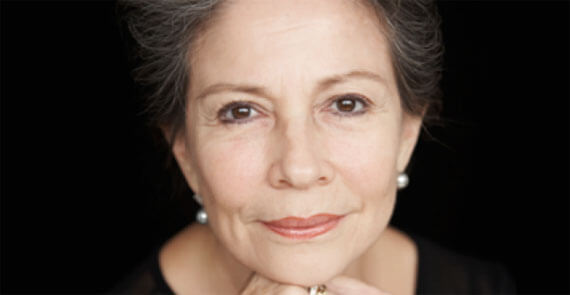 Eugenia Gajardo is an existentialist and an eclectic psychotherapist. Being highly intuitive and knowledgeable she provides guidance specific to your needs. She believes that there is an inherent drive within everyone to be the best that every person can be, and that everybody has an in-built potential to self-actualise. Eugenia is widely regarded as an inspiring Counsellor & Psychotherapist, and a Life Guide & Coach with over 25 years experience in professional and personal growth and development. More here
Dr. Vanessa Jane Keleher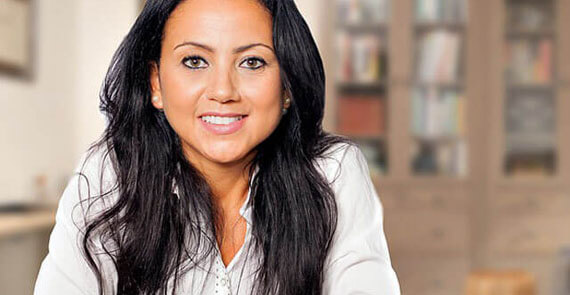 Apart from providing comprehensive mental health assessments for patients, the Women's Emotional Health Service at NUH aims to restore mental health by addressing the psychological, social and biological aspects of the problem.  Dr. Keleher is very experienced in guiding women through psychological challenges. They are glad to say that they have made inroads in this aspect as various divisions and departments appointed committees and task forces have successfully implemented a variety of patient-related initiatives with desirable outcomes. More here
Dr Penny Tok Child Psychology Practice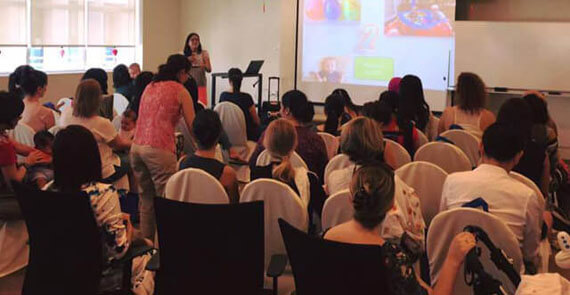 At Dr. Penny Tok's practice, he holds the view that everyone is unique and has a special in society and in everyone's heart. Everyone has a special talent and it is up to us to identify that talent and to cultivate it.  With his experience working with children and families in Singapore, New Zealand and in Europe, he takes a holistic view when working with his clients. More here
Kaleidoscope Therapy Centre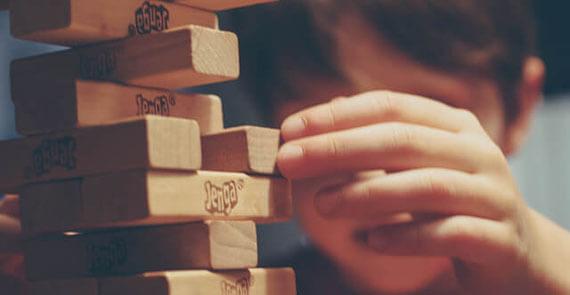 Kaleidoscope turned 17 this year, making us one of the longest running private therapy centres in Singapore.  They have a team of dedicated and committed professionals, who have come together to provide for the emotional, developmental, and social needs of your child.  The team will endeavour to work closely with both the family and other professionals involved in your child's well being. More here
Register of Educational Therapists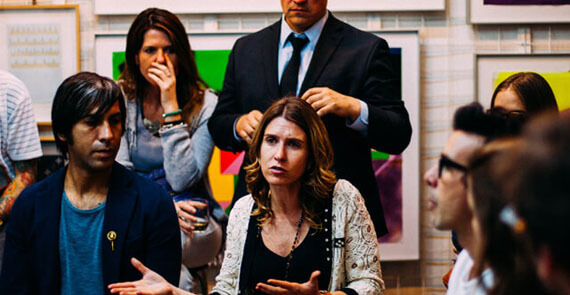 Register of Educational Therapists (Asia) is an initiative by the Dyslexia Association of Singapore, advised by a panel of three distinguished members - Dr Kate Saunders, Ms Geetha Shantha Ram and Professor Angela Fawcett. RETA was formed to connect practitioners in the field of Specific Learning Differences and Education, while recognising their professional status and endorsing their qualifications at the same time. As awareness is heightened throughout Asia and the world on the needs of individuals with specific learning differences (SpLd), greater support is vital to facilitate them in their learning journey. More here
Alison Garvey Counseling & Psychotherapy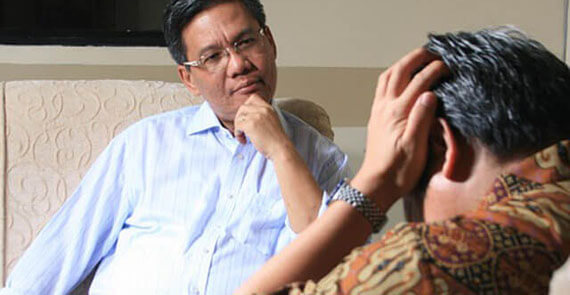 With a degree in counseling and psychotherapy Alison Garvey is a great speaking partner. She has a very humanistic approach to therapy and works with people in a warm, non-judgmental way to build the trust that is key to successful therapy. As a therapist Alison strives to create a trusting and empathic relationship with clients, where they can feel accepted, respected and understood. More here
VA Psychology Center VAPC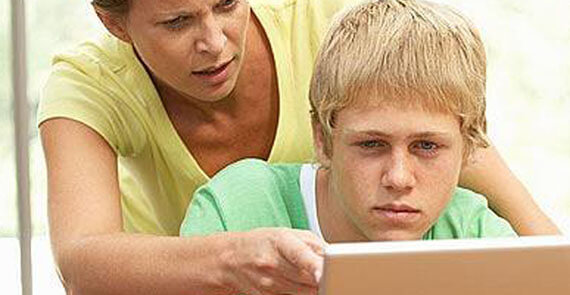 Anyone can benefit from surrounding oneself with support and guidance to make life's journey a welcomed adventure. To accompany you on this adventure, whether in challenging or exciting times, the VA Psychology Center VAPC and its committed team of professionals will provide you with the peace of mind and solace that you, and your loved ones, deserve.  VAPC welcome individuals, couples, families and offer an extensive range of services including counselling, eye movement desensitization & reprocessing (EMDR), hypnotherapy, psycho-educational assessments, social skills training groups and enrichment workshops. More here
Aspire Counselling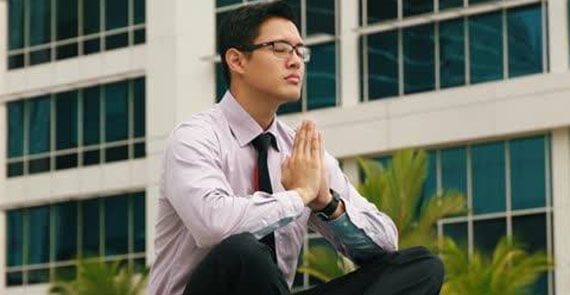 Aspire Counselling offers private face to face and online counselling service for individuals, couples, families and children. Also offering corporate services such as mental wellness talks, crisis counselling, and employee counselling packages. Services cover areas including anxiety, obsessive-compulsive disorder (OCD), depression, behaviour management/change, relationship issues, divorce, parenting issues, grief, relocation adjustment, life adjustment, stress management, couples counselling, work/life balance. More here
The Counselling Place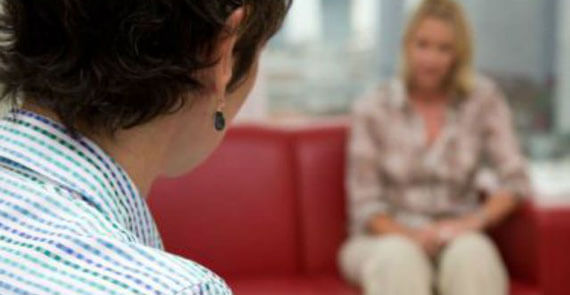 Life is a journey and sometimes we need support to face the challenges we meet along the way. Therapeutic counselling and life coaching can help us to gain the insights and develop the skills we need to move on. The Counselling Place will help you to find your way out. More here
Olive Tree Development Center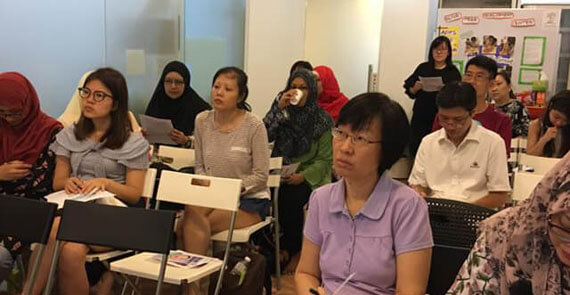 In Occupational Therapy, an occupational therapist's role is to assist a person to reach their maximum potential in activities of daily life. They are based on providing medical and allied health services from assessment, diagnosis to intervention for children with learning, sensory & developmental needs.  The occupational therapist will assess the underlying skills that impede a child's performance such as their motor ability, sensory processing, their ability to attend and focus and their ability to plan, sequence and organize a task from beginning to end. More here
Singapore Psychological Society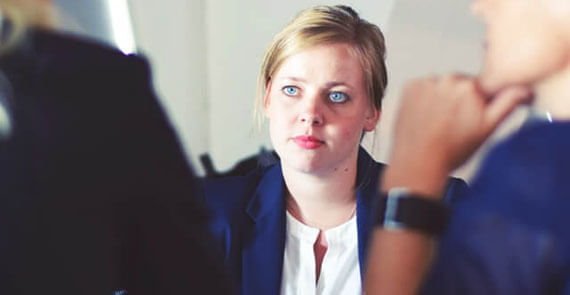 The Singapore Psychological Society was founded in 1979 and has as its aims the advancement of psychology as a science and as a profession in Singapore. They want to promote and disseminate knowledge in psychology and its applications for the benefit of the individual and society. They aim to introduce, encourage and maintain proper standards in the development, use, evaluation, or standardisation of all instruments, techniques or devices for use in the practice of psychology in Singapore. More here
The Center for Psychology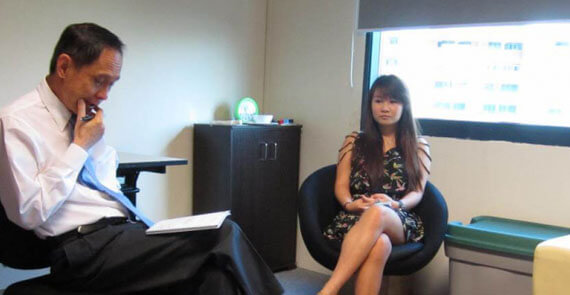 The Center started at Camden Medical Centre in 2005, before they moved to their current location. Since then, they have grown to provide more services, added more staff, and served a larger audience. They have provided services for the local communities as well as clients from all over the globe who reside in Singapore and in neighbouring countries. More here
Linkked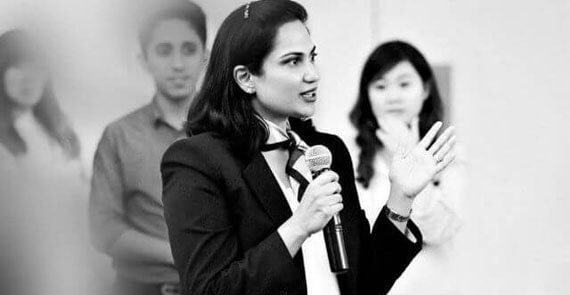 Building relations and connecting people, by promoting personal insight and professional development through interpersonal skills. ShazShazaf is an international trainer, facilitator, speaker and clinician.af Moonis: Psychologist (pictured). She established Linkked, a top-tier service, for businesses and individuals to engage, connect and build powerful relationships that impact their personal and professional success. More here
More Mindful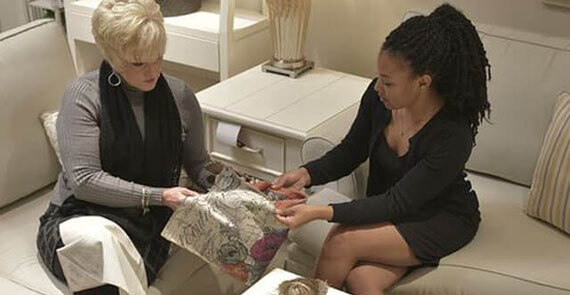 If you are reading this it is likely that you have tried hard to resolve the issues in your life in the best ways you know. Maybe you followed some advice from friends, family or self-help books but nothing has seemed to work. Sylvia is now working full-time at The Choolani Clinic in Mount Elizabeth Novena and accepting new clients with issues relating to: Prenatal and Postpartum Anxiety / Depression, Fertility issues, Fear of giving birth, Birth trauma, Complicated pregnancy, Miscarriage, stillbirth or infant loss, Difficulties with bonding, Baby with health issues, Identity issues related to motherhood, Relationship adjustment, Parenting difficulties. More here
SACAC Counselling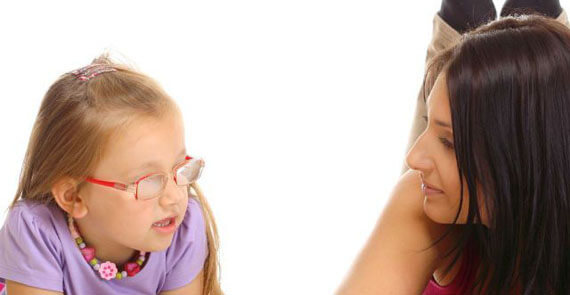 The Singapore American Community Action Council (SACAC) is a non-profit, volunteer-based, organization established in 1973 by a concerned group of parents with the intent to provide recreational activities and counselling to the community. The initial overall objective was to keep the community active and thereby reduce the draw of drugs. Today, SACAC supports the expatriate and local communities in Singapore by offering an established and experienced team of counsellors to provide individual counselling and workshops designed to stimulate personal and family growth, as well as providing a variety of sports programs for children ages 18 months to 18 years, adult sports and leisure activities. More here
Leonardo Talpo - Marriage Counselling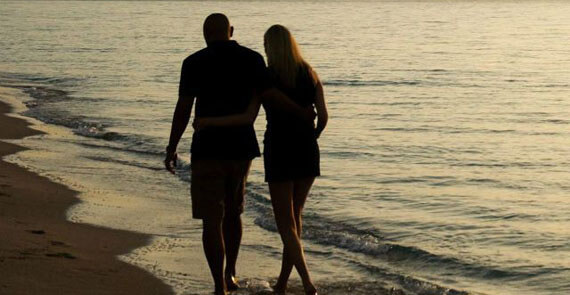 Working independently in his own practice, Leonardo Talpo has several years experience as an educator and counsellor in the field of Human Relationships. As Marriage Counsellor, Leonardo has seen many Individuals and couples for an equivalent of approx 2,000 hours. Leonardo also specialise in educating young couples in 'the business of marriage'. More here
Counseling Perspective at One Raffles Place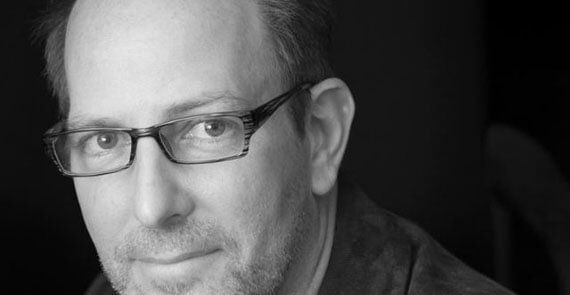 Due to the interest in counseling from clients living abroad and realizing the growing need for such services, where counseling may not be readily available, Glenn Graves is expanding his offerings to reach those living abroad. Feel free to contact Glenn Graves with your queries. More here
Fernhill Psychologists and Counsellors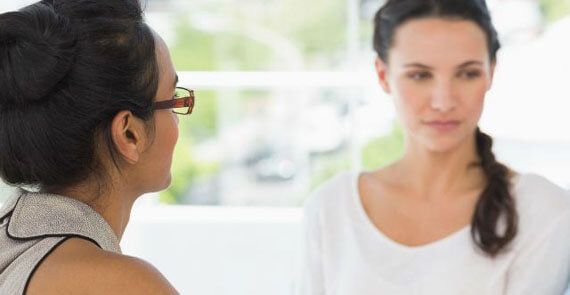 Fernhill Psychologists and Counsellors are experienced and professional providers of Psychology, Counselling and Mental Health Assessment for clients and Clinical Supervision, Lectures and Training for students, individuals, expatriates and organisations. They also offer Mediation Services for clients and organisations, and consultation to aid the development or provision of Mental Health Services. Fernhill Counselling has been providing confidential counselling and mental health services to the expatriate and local community in Singapore since 2003. Their team comes from Australia, UK, Europe and Singapore. More here
Alliance Counselling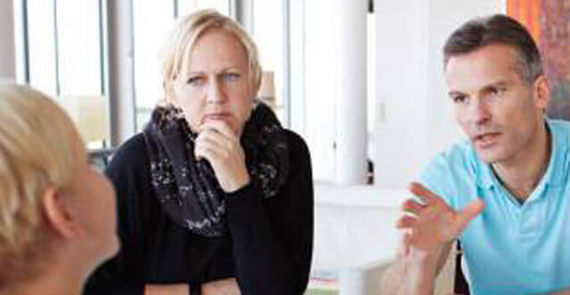 Alliance Counselling consists of a team of multilingual counsellors and psychologists based in Singapore since 200, who provide professional support and guidance to men, women, couples, children, teenagers and families. Alliance also offers educational institutions partnering, clinical supervision, corporate workshops and psychological assessments. Alliance helps them to build the right toolkit to develop the skills they need to cope with life's challenges. More here
Think Kids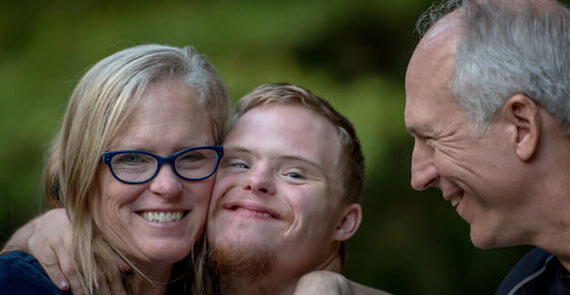 Think Kids specialises in implementing customised treatment plans for children and individuals with special needs aged from 18 months to early adulthood. They advocate the importance for Early Intensive Behavioural Intervention in young children with Autism Spectrum Disorder (Autism), developmental disorders and other special learning needs. All intervention plans at Think Kids are overseen by registered child psychologists and only employ evidence-based methods of treatment that have demonstrated proven long term results,  such as, Applied Behaviour Analysis (ABA). More here
The Gifted Lab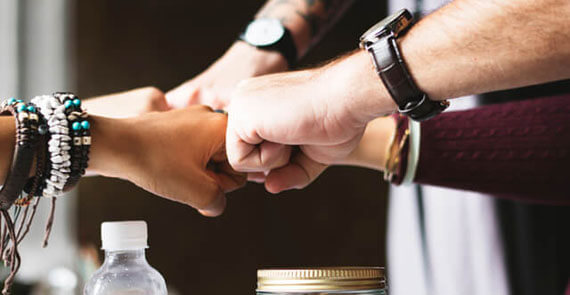 As specialists in psychological practice and learning hub with a focus on giftedness, educational and talent development, they offer internationally recognised psychological assessments by qualified psychologists, customised educational programmes and brain training to unleash the learning potential in preschoolers, children, teenagers and youths for peak performance at reasonable fees. Their specialist team, who is genuinely committed to helping every preschooler, child, teenager and youth succeed in school, career and in life, has provided professional consultation tothousands of clients worldwide including those from the USA, Brunei, Canada, Bulgaria, Brazil, Brunei, New Zealand, Australia, Hong Kong, Macau, Sri Lanka, Timor-Leste, Japan. Adopting a multi-disciplinary assessment approach in collaboration with associated professionals, our skilful and reliable team of experienced NIE-qualified educators and Registered Psychologists understand the intricacies of assessing and customising programmes for preschoolers, children, teenagers and youths of varying profiles. More here
Dynamics Psychological Practice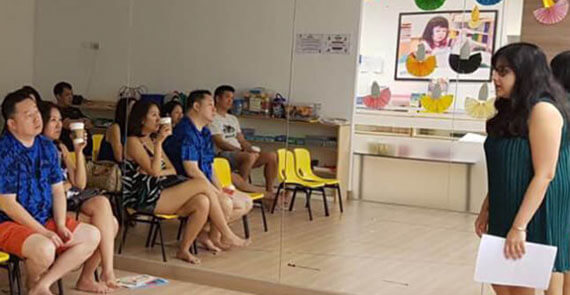 Dynamics Psychological Practice is a private practice focusing on helping children. Their team of psychologists and counsellors can assist in evaluation and intervention, as well as tailoring holistic solutions with other professionals. They provide wide range of assessments, therapy, and couselling for children. More here
Comments
Feeling angry, sad, insecure, unsure, frustrated, overwhelmed, homesick or all of the above? Singapore is full of wonderful counsellors and therapists, so they've started the ball rolling by narrowed them down to a list of fully vetted resources trusted and recommended, with many of them describing their philosophy and approach in their own words.
Counselling is a process that focuses on enhancing the psychological well-being of an individual. Coming for counselling allows an individual to reach his full potential and live an enriching life. During counselling, your personal growth, development and self-understanding is facilitated by a counsellor. This in turn empowers you to adopt more constructive life practices. A common misconception about counselling is that only people with severe mental health issues come for counselling. In reality, many people who attend counselling are bright and stable individuals who are looking for solutions to everyday issues like stress and relationship problems. Counselling is about strengthening oneself and seeking personal growth and development. It is extremely important to take the crucial step forward and seek professional help if you find yourself experiencing troubling thoughts and emotions.