Making the transition of mindful purchasing and conscious living is a journey in itself, yet it is one that carries meaningful rewards in immensely impacting the livelihood and sustenance in our global communities. Choosing sustainable fashion brands over the enticements of commercial fashion can pose a challenge — but sometimes the biggest change comes from a collective effort of small individual actions rather than big international enterprises. 
Beautiful things can still be enjoyed — but the new age aim is for one to channel more conscious thinking about what your money is put towards, what is actually needed vs. wanted, and shop with a conscience. Remember, there is power in where you spend your money.
In tandem with a climate of growing awareness, this article calls for supporting conscious fashion labels which aren't just environmentally friendly, but follow ethical production too. Peruse through Expat Choice's favoured round-up of brands in Singapore — which have been spotlighted for doing a justifiable job in upholding sustainable causes and principled practices.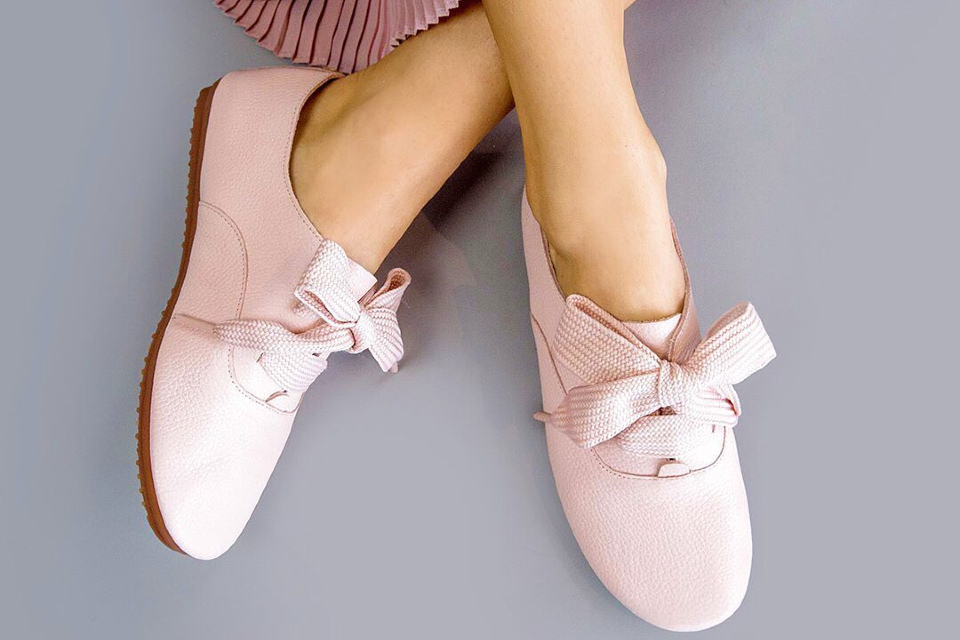 Apart from offering classy, comfortable shoes, touting 'feel good to look good' — the local shoe brand also gives back. As a business, Anothersole is ambitiously intent on making a difference in the many lives of starving children. As part of its #buy1feed1 initiative, 10% of its profits are given towards building sustainable communities, feeding hungry children and supporting their growth. Bringing the Singaporean community purposeful designs which matter — access affordable luxury and the promise of versatility from their shoe collections (made with premium leather, flexible rubber soles and an ergonomic sports footbed), while participating in some social good. Image Credit: Anothersole Facebook Page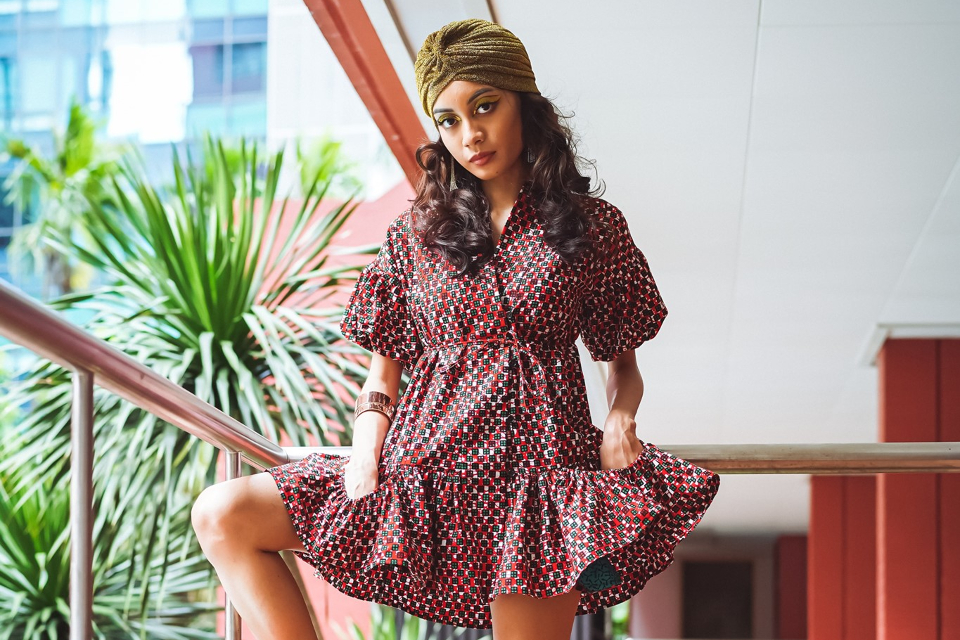 If your personal style leans towards vibrant colours, bold prints and head-turning patterns, mark OliveAnkara as a topper on your list. This slow fashion brand operates from a place of curiosity and joy, and celebrates the richness which diversity brings to our world. Drawing inspirational influences from traditional African fashion and culture, these pieces are a breath of fresh air. For guaranteed originality — everything is handmade so no two pieces will be found the same. Abiding by a strict #zerowaste philosophy, they ensure every spare fabric is recycled and put to use for making other items. Image Credit: OliveAnkara Facebook Page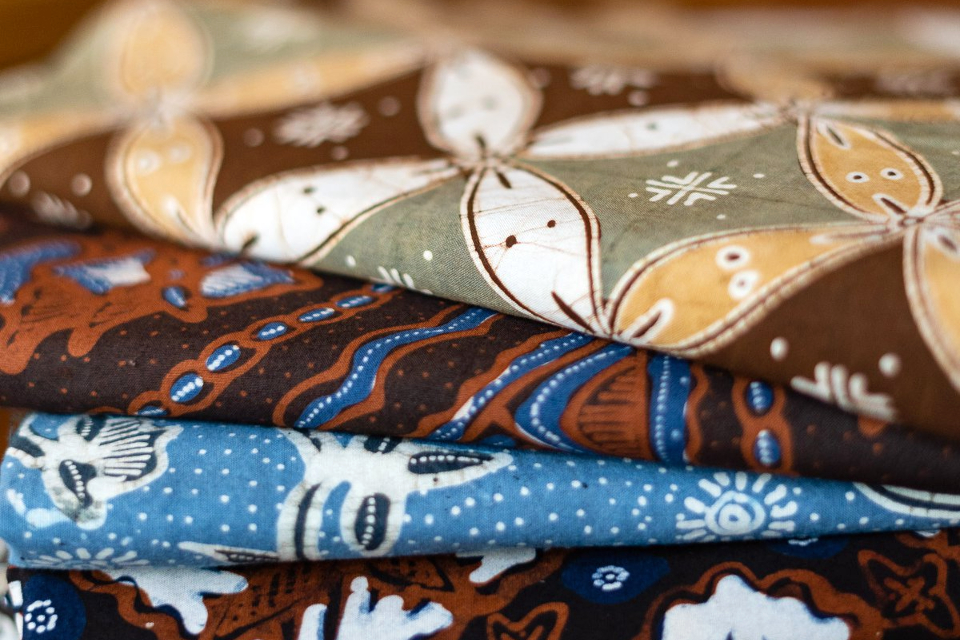 Working closely with textile artisans and expert craftsmen in South East Asia, Gypsied brings you sustainable fashion pieces with a story. This conscious label from Singapore transforms Asia's best batik and heritage textiles into beautiful products for a conscious lifestyle. Here's where the intersection of culture and identity in modern times is explored — by breathing new life into batik and handwoven textiles into product designs. Add character to your ensemble with a bag or clutch, or browse through a collection of apparels for a maxi dress or jumpsuit. Wardrobe shopping aside, you could also extend the eco-friendly lifestyle to your home with gorgeous cushion covers. Image Credit: Gypsied Facebook Page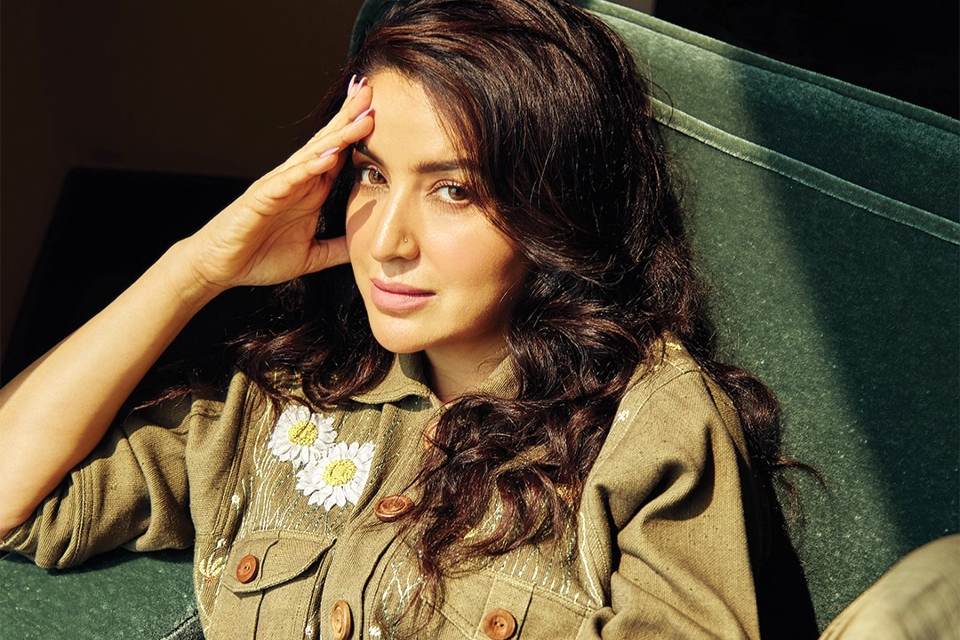 The meaning of Sui translates to 'needle' in Hindi. For this sustainable fashion label based in India and Singapore, the needle represents connection. Dedicated to connecting the threads of nature with fashion — all clothing is crafted with a green heart and the belief that conscious fashion can be engaging, beautiful and impactful. Besides its versatile collections, the conscious brand also aims to create pieces with minimal impact on the planet. The use of recycled fabric, organic cotton, linen and tercel are perfect for the island's tropical weather. Shop for a cause at Sui and grow in your own green heart — one that's respectful of nature and the people who craft the clothing along the way. Image Credit: Sui Facebook Page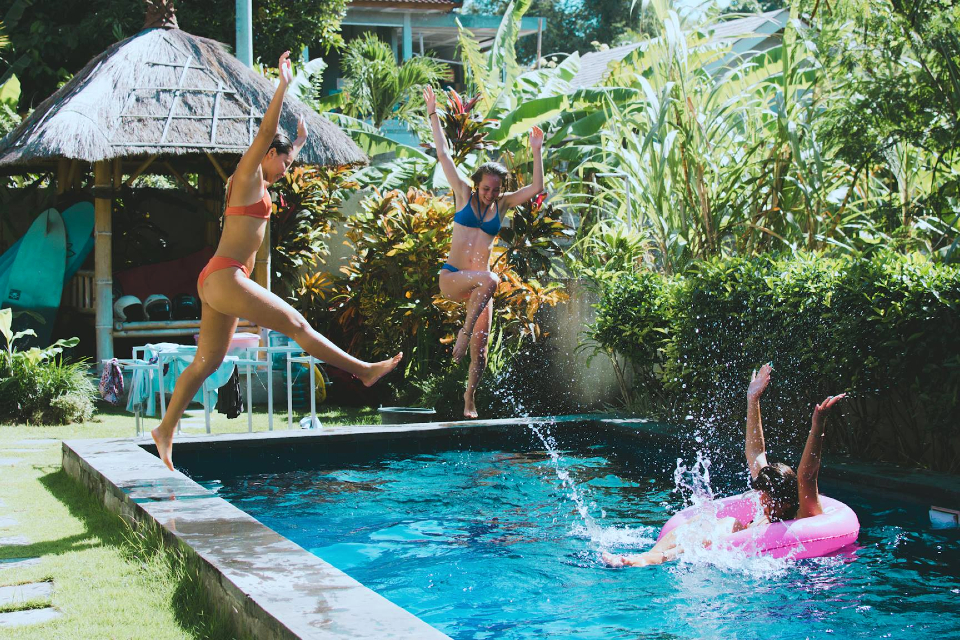 ​​​​​​​
For females up to fearlessly chasing waves, Haikini's line of swimwear offers the ideal fit. Founder and designer, Beckie Liu, brought Singapore's first surf-swimwear brand to life when she realised there was a gap in the industry. Both cute and comfortable, the stylish functional bikinis are designed for varied water-based adventures — ranging from strappy tops which don't skimp on support to sporty, high-waisted bottoms. Sustainably and ethically produced in small batches, the sleek swimsuits are handmade in Bali by lovely Haikini mamas who are paid a fair wage to support their households. Fabric leftovers from production are also constructively upcycled into adorable swimwear pouches! If you're both a pool lounger and an adventure-seeker, there are dual-purposed options available for surfing or sunbathing sessions. Image Credit: Haikini Facebook Page
w. haikini.co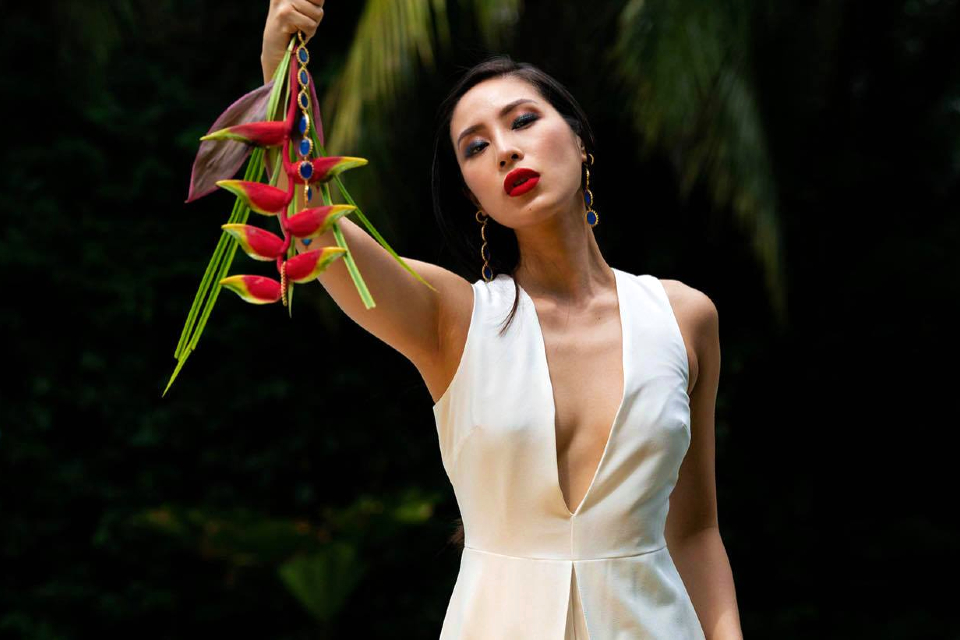 The handcrafted statement earrings at Boheme are works of art, and raved to be 'the exclamation mark to outfits.' The inspired jewellery is unique in design and yet sophisticated and bold — with its gold-plated intricacies and selection of semi-precious stones such as moonstone, agate, rose quartz, onyx and mother of pearl. All designs are handcrafted by a family of artisans which the globe-traveller designer met in 2012, during her time spent living in India. The workshop is located in the royal city of Jaipur, Rajasthan — renowned for its stones and craftsmanship for centuries by dignitaries and most exclusive Brands worldwide. The brand also stays actively involved with The Shanti Foundation, a charity organisation in Bali supporting provision of scholarships for underprivileged children. Image Credit: Boheme Facebook Page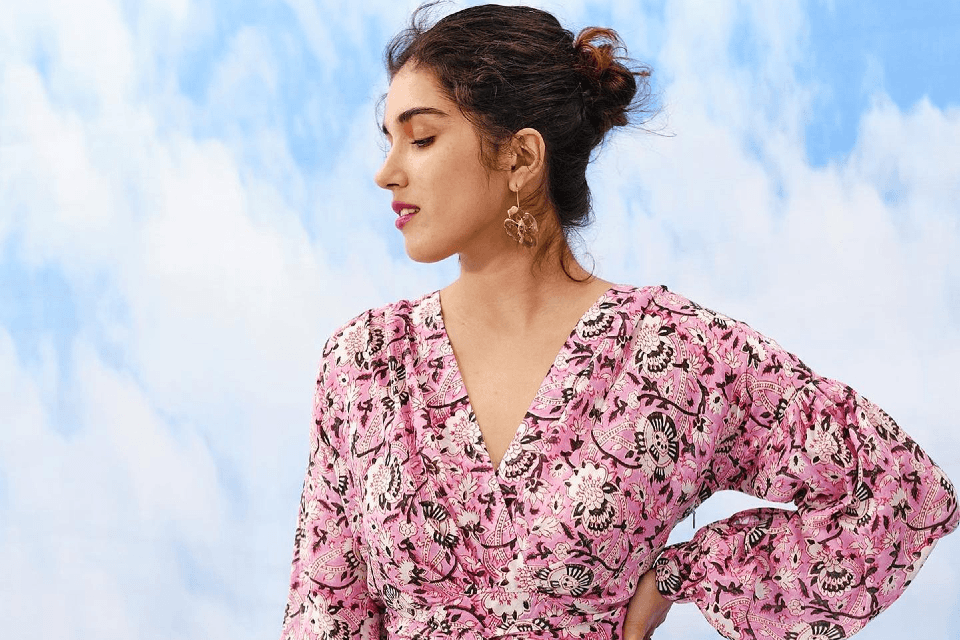 A one-stop curated marketplace for independent fashion labels and artists, Canvas and Weaves is based on two essential themes — sustainability and timeless style. This label combines art with fashion, and is a platform featuring mixed media, charcoal, watercolour and acrylic words alongside wearable art. Working with artists who love to push the boundaries and experiment with new ideas — it looks away from trends and instead focuses on classy designs which are dramatic, yet minimal. In its commitment to sustainability and the environment, it spotlights handcrafted scarves, dresses and jumpsuits made with organic materials by names like Shades of India, AlterEgo and Moborr. Experience the joy of indulging in beautiful, high-quality fashion, and unique art in your living and working spaces, with social and environmental consciousness. Image Credit: Canvas and Weaves Facebook Page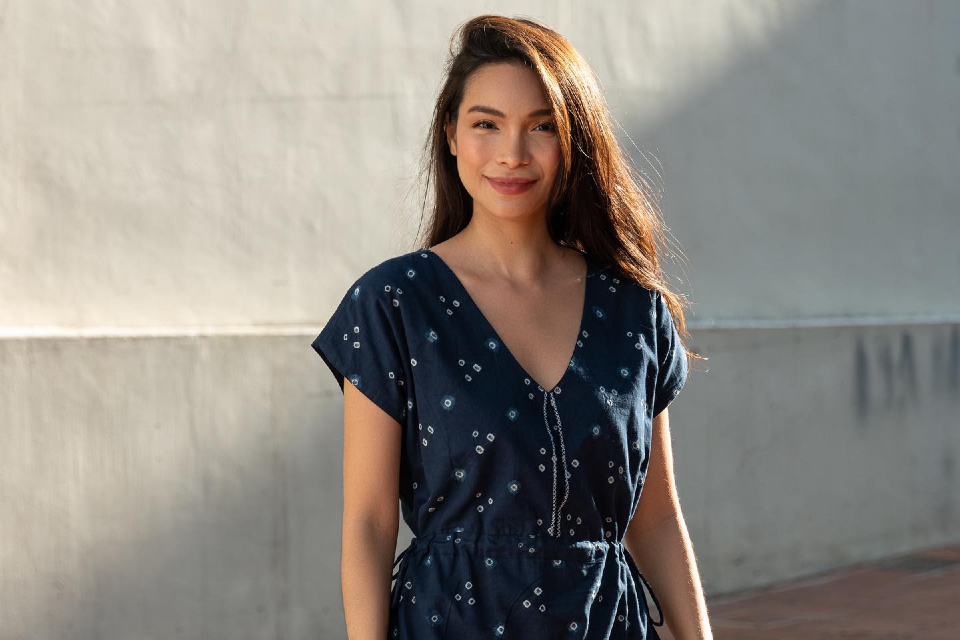 Partnering with artisan communities in India, Wray Crafted is ethical and low impact, going for timelessness in its designs. The homegrown label releases new collections throughout the year in collaboration with a women's group in Udaipur that provides employment in the city and nearby villages. The brand's design base is located directly alongside the community which produces its garments, and each drop is created in limited batches to reduce waste as much as possible. Only natural fabrics are used and scraps are also repurposed for packaging. Check out elements of mirror embroidery, Dabu painting and Bandhani — a tie-dye technique from India. Image Credit: Wray Crafted Facebook Page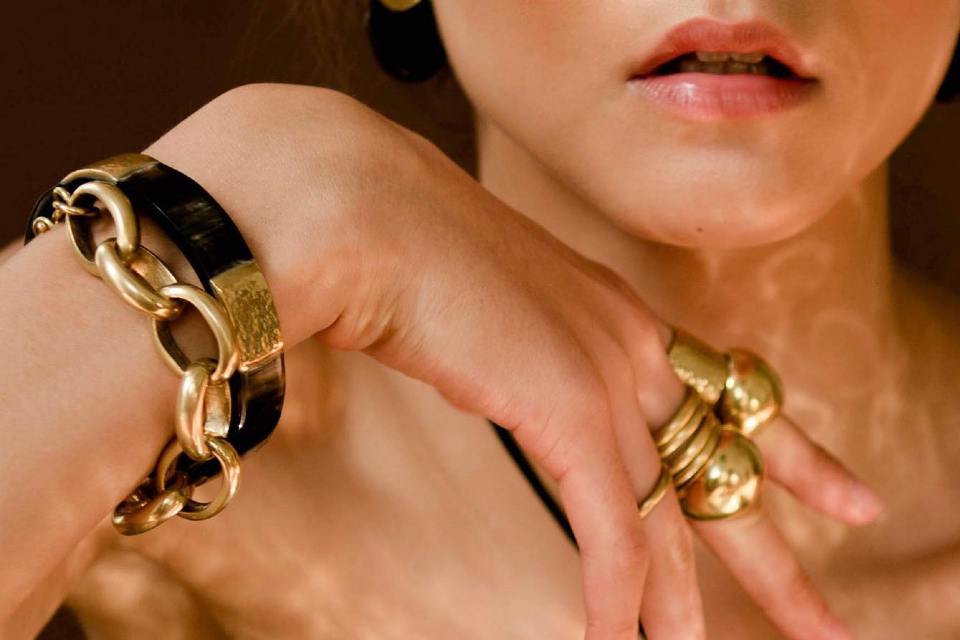 Get acquainted with Chetna Bhatt of Ashepa Lifestyle — she's a champion of African style and artisanship, purveyor of the coolest basket bags, and the person behind introducing Singapore to Afroluxe. Kenya-born and Singapore-based, Chetna passionately collaborates with African artisans and makers to showcase their incredible skills and talent to the world — in turn uplifting their lives and honouring age-old crafts. Ashepa collections aim to share the African culture by weaving contemporary designs and unique material that's been locally and ethically sourced from Africa to its audience. Explore collections of hand-painted ceramic jewellery, handwoven basket bags, and unique homeware pieces. Image Credit: Ashepa Lifestyle Facebook Page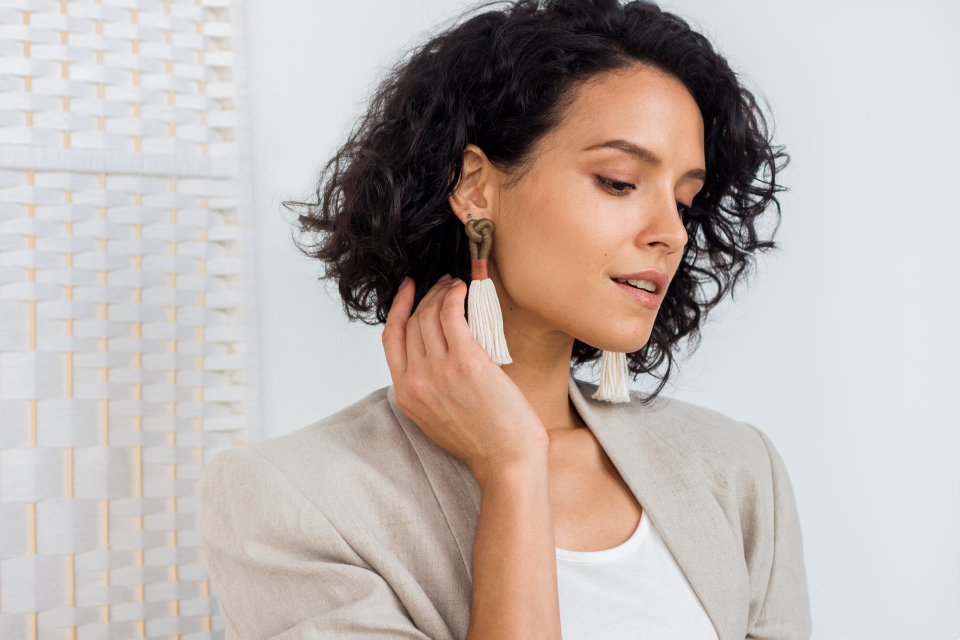 Based in Singapore, ZERRIN is a platform devoted to sustainable fashion, green beauty and ethical business. Founded by Susannah Jaffer, the small yet passionate team does their part to ignite change within an industry which reaches everyone's life — fashion. Dedicated to building a community of shoppers who #shopmeaningfully, they aim to make sustainable fashion uncomplicated and offer guidance towards building a more mindful, meaningful wardrobe. The one-stop-shop for all things ethical is home to a variety of eco-conscious and socially responsible fair-trade jewellery lines and handmade clothing. It's even got some of Singapore's best organic beauty brands in stock — including Frank Skincare and Biconi. Image Credit: ZERRIN Facebook Page
w. zerrin.com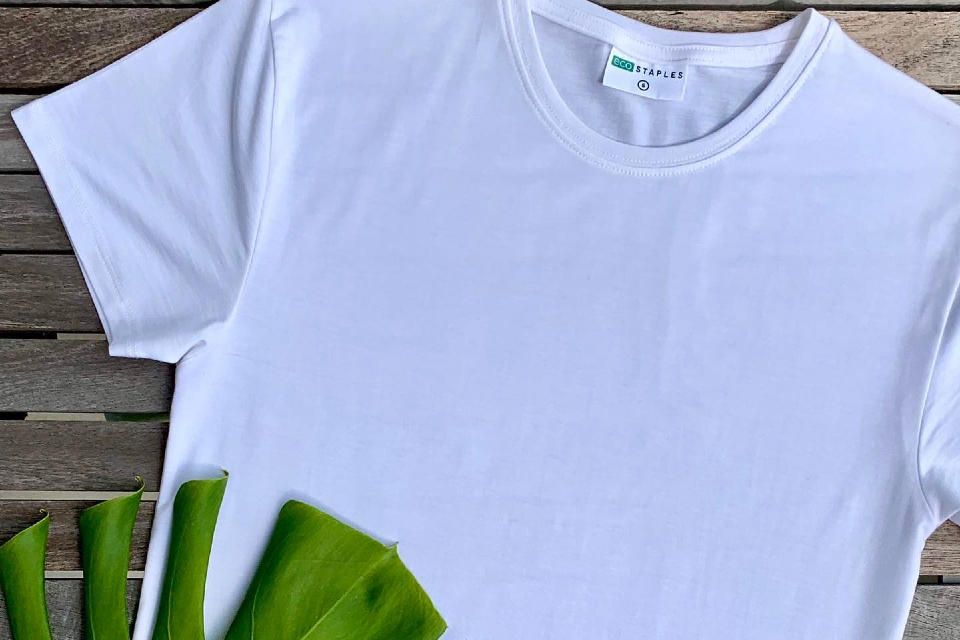 ​​​​​​​
Simplicity meets Sustainability at Eco Staples — launched with the aim of providing a greener alternative to a wardrobe basic: the T-shirt. Its luxurious bamboo range of essential tees are comfortable, versatile and soft to the touch. All pieces are made with Bamboo Lyocell, a new age eco-friendly fabric representing a milestone in the advancement of environmentally sustainable textiles. The tees are additionally anti-bacterial and odour resistant, with UV protection and hypoallergenic properties. Moreover, they come in easy-to-match colours such as black, white and grey (with crew, scoop or v-neck options). Grab one or more for weekend fun, or when you next hit the gym! Perfect for events and team wear occasions — corporate and bulk orders are also available. Image Credit: Eco Staples Facebook Page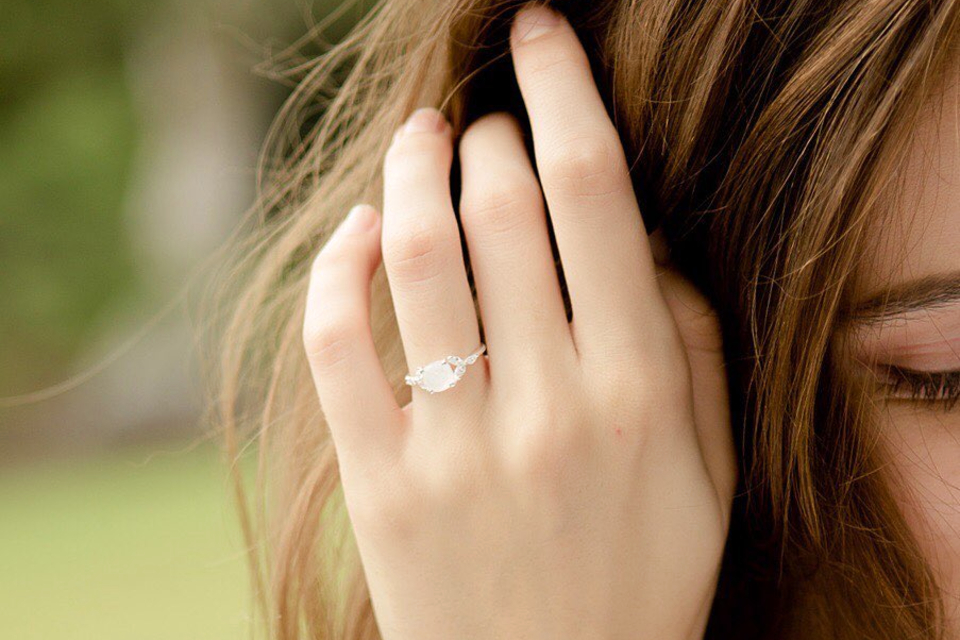 Presenting jewellery with a conscience — travel-inspired Tessellate.Co works with fair trade artisans and commits to empowering underprivileged girls with education. For each item sold, the boutique donates a dollar to Fior Di Loto — a non-profit organisation in India dedicated to improving the lives of more than 500 village girls in India through education and other means. It's bling is nothing less than stunning, with designs inspired by Southeast Asia's traditional jewellery. Our picks include the 925 Silver rings from the Bold and Dare collection, and Vera pendant necklaces made with labradorite. Inspired by the Founder's journey, the brand embodies the spirit of adventure — where pieces serve as a timeless reminder of the endless possibilities to a life wonderfully explored. Image Credit: Tessellate.Co Facebook Page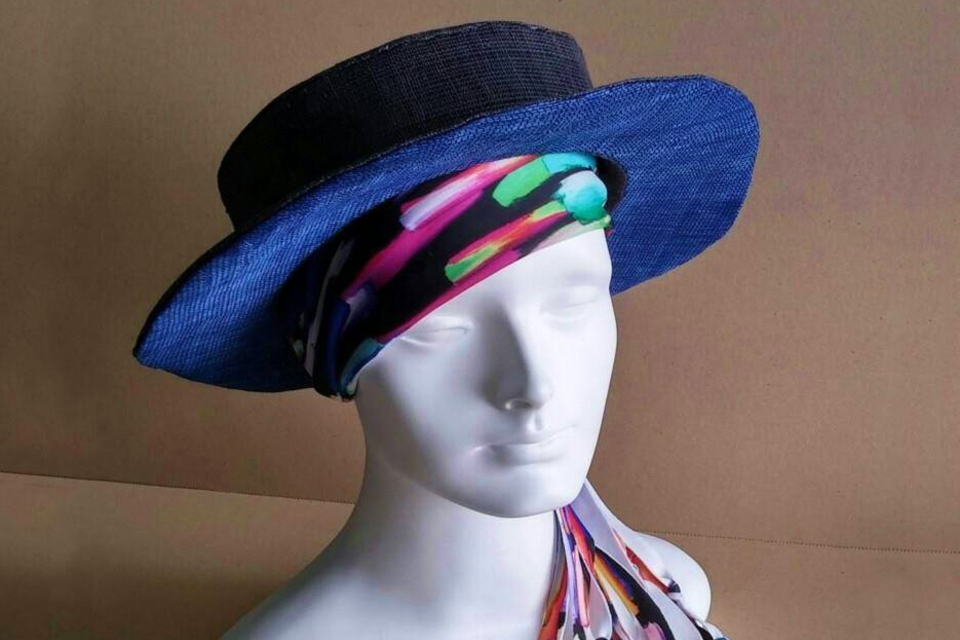 ​​​​​​​
If it's a show-stopping hat you've been searching around town for, you're bound to love Heads of State. Living up to its slogan of 'turning heads & changing minds' — the brand delivers luxurious hats which are bold, loud, distinguished, and more importantly, sustainable statement headwear. Applying radical redesign to the art of hat-making, they work to create fresh applications for indigenous craft traditions and overlooked raw materials. Each product is made without the use of glues and chemical sprays, and only eco-friendly resources are used. The hats are also designed to be individually handmade, and celebrates the enduring connection between hat-makers and hat-owners. Image Credit: Heads of State Millinery Facebook Page
w. www.headsofstatemillinery.com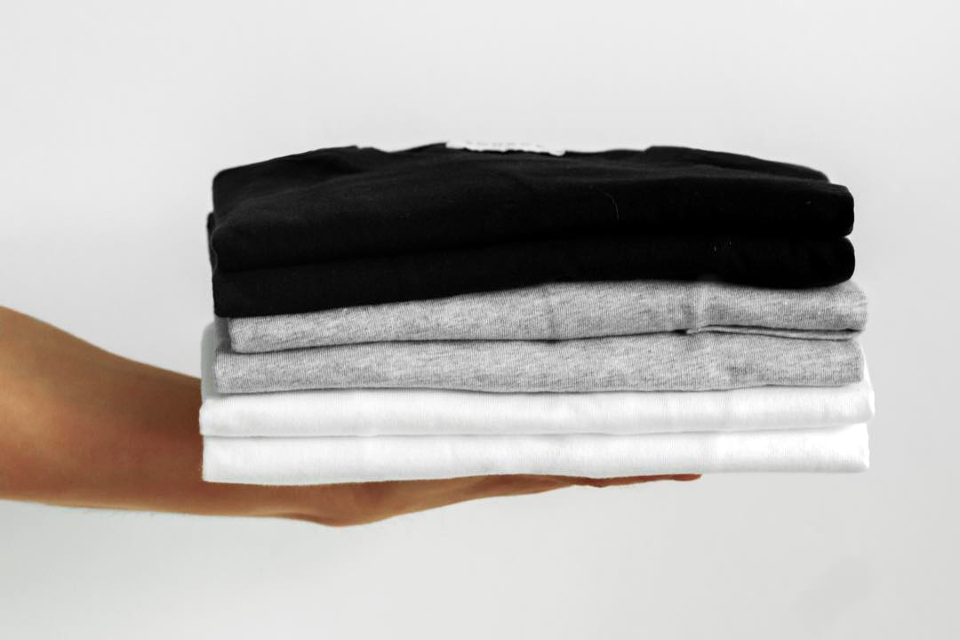 Carrying a name which reflects a curious mind that's never content with the status quo — Source Collections is always seeking for better things, and better solutions. This under-the-radar, sustainable fashion brand produces t-shirts so soft they'll make you go weak in the knees. Ticking all the right boxes, its tees are made with quality, sustainable fabrics and delivered in eco-friendly and plastic-free packaging. Best of all, it takes care of its workers and offers excellent working conditions. Partnering with the best factories and using a direct to consumer model, allows SC to sell premium quality products at a fraction of what other top designer labels would sell them for — making their simple, beautiful products accessible to everyone. Image Credit: Source Collections Facebook Page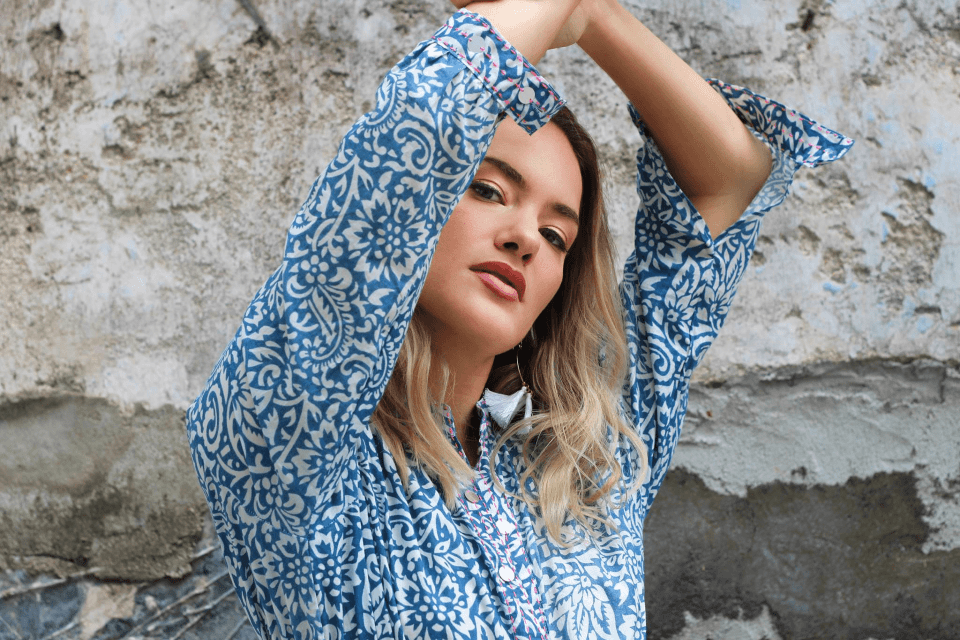 ​​​​​​​
Devoted to 'creating a better word, one garment at a time,' Baliza is a fashion and lifestyle label crafting distinctive, summer-ready collections for women. Not to be confused with the club — the volunteer-run enterprise makes social conscious beachwear inspired by chic resort wear often seen in exotic destinations like Bali and Ibiza's beaches. Its clothing line-up features long dresses, sarongs and cover-ups. These are handcrafted by artisans of Ladli at a vocational centre called i-india in Jaipur, using ancient fabric-making techniques. Image Credit: Baliza Shop Facebook Page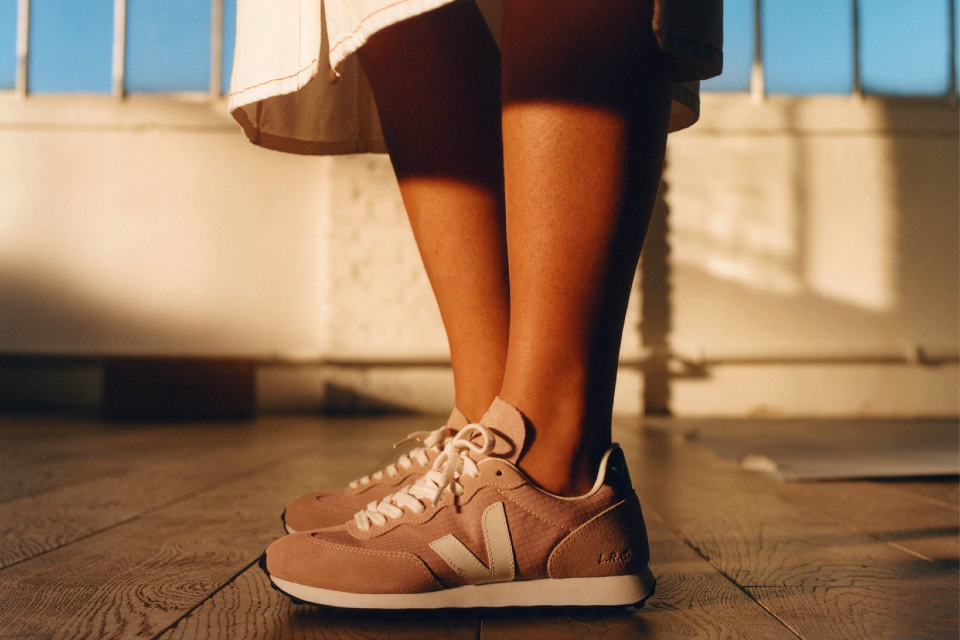 Since 2005, this brand has been making sneakers differently — infusing each stage of production with positive impact. First-timers to ethical sneakers can look forward to a promising experience of shopping attractive shoe collections for men, women and children. At Veja, shoes are crafted in Brazil and feature only sustainable materials. Soles are made with natural rubber from Amazon, while everything else is made with vegetable tanned leather and ecological cotton. A bonus factor — the environment-friendly shoes are sleek and minimal, and will fit right in with the rest of your sneaker rack. Image Credit: Veja Facebook Page
w. www.veja-store.com - Official site

w. www.zalora.sg/veja - Zalora Store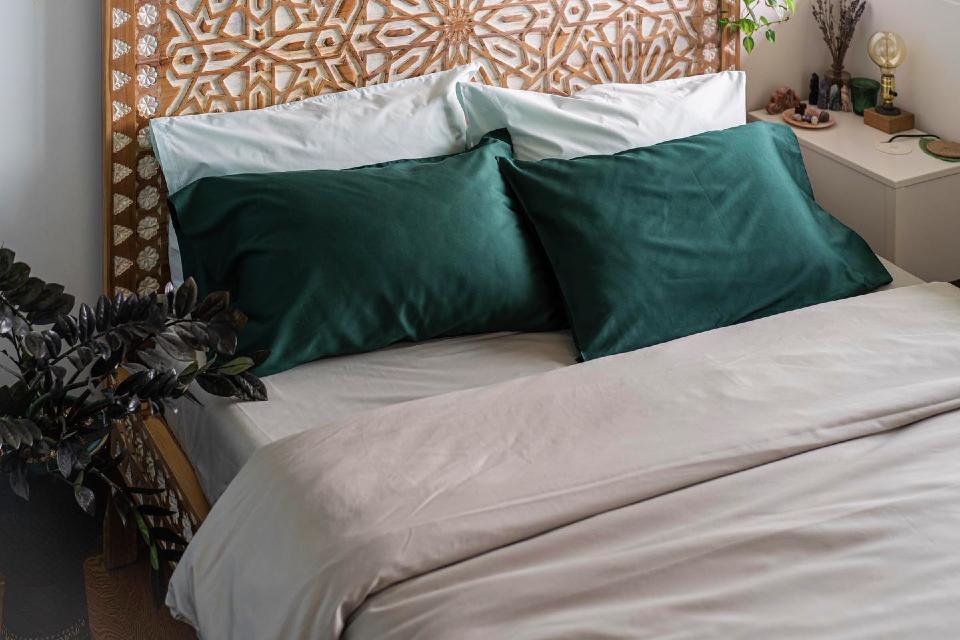 While Sojao doesn't make the cut for fashion, its commitment to providing organic luxury for homes is applaudable along eco-friendly lines. Believing eco-friendly-made goods aren't a privilege, but rather a modern-day necessity — the local brand champions its 100% organic cotton sheets. If you thought the higher the thread count, the better — prepare to be proved wrong. Despite only having a 300 thread count, these sheets will delight shoppers in how amazingly soft they are.
The secret lies in the tread used; which is made of single-ply yarn spun from long-staple (the shorter they are, the rougher they are) cotton fibres. And with all that time spent rolling around in your sheets, its always good to know you're not getting cosy with toxic pesticides. Bed linens are treated with low impact dyes, without formaldehyde resin or toxic chemical fabric finishes. Image Credit: Sojao Facebook Page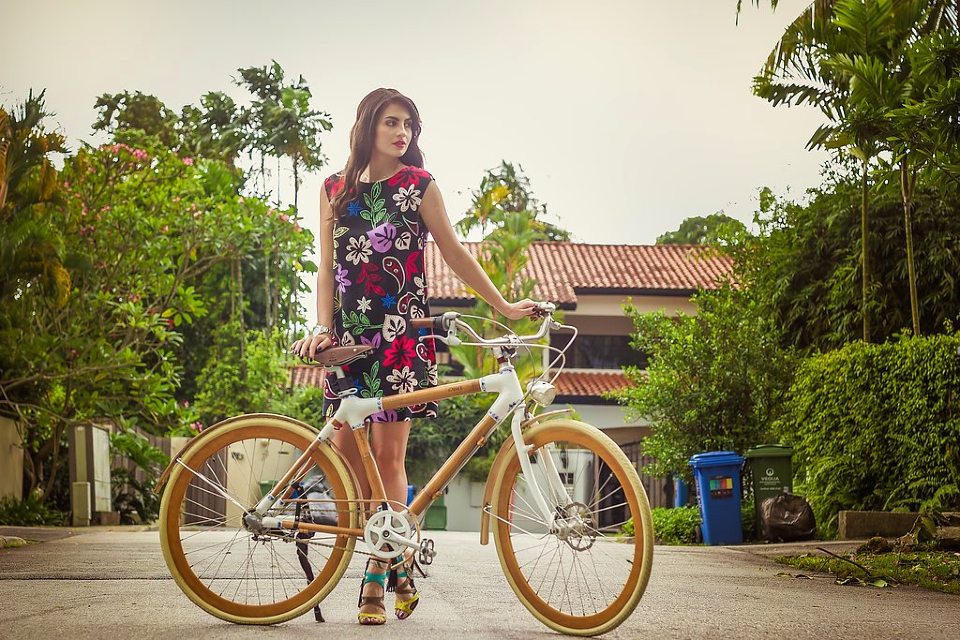 Carrying a huge collection of fashion styles and striving to be an environmentally responsible fashion house — Zhai offers classic and versatile pieces, without compromising on quality, style, original designs and affordability. Everything in Zhai's collections is made with natural fibres like bamboo and flax-made linen. But both fabrics aren't just great for the environment. They're also perfect for your skin, providing relief from Singapore's hot weather — thanks to moisture-wicking abilities and air permeability. Here, you'll find everyday basics such as flare pants, maxi dresses and cardigans. Extreme comfort is a key advantage in all of their pieces. Image Credit: Zhai Eco Facebook Page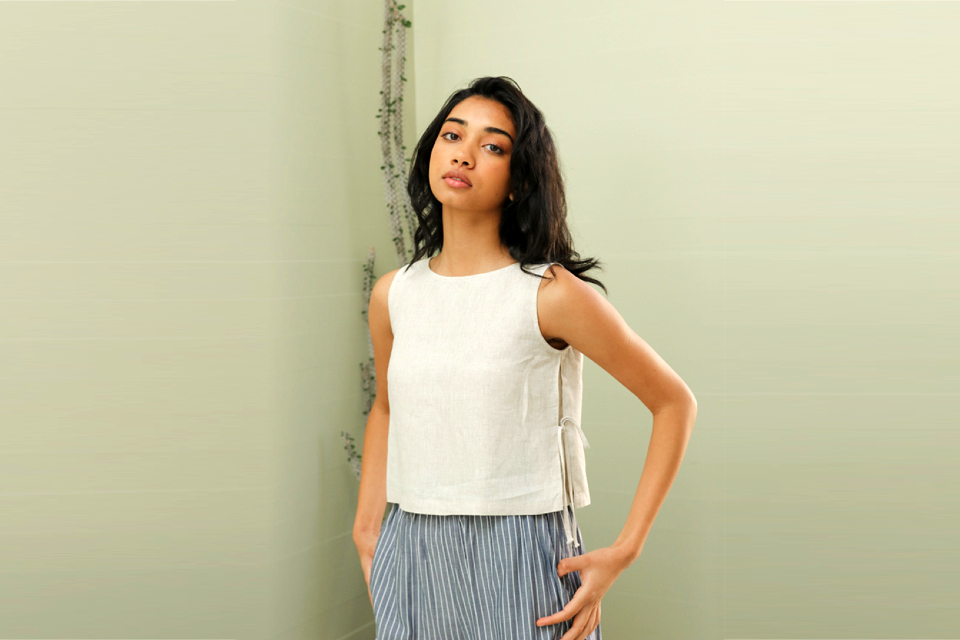 ​​​​​​​
The name Esse, is derived from medieval Latin, which means 'existence' or 'to be' — it's a word inviting one to look inwards, to be aware and discerning. Designer and Founder, Alicia Tsi, redirected her life's career by embarking on a journey to create an eco-friendly fashion label for women. Born out of a desire to redefine "disposable" mindsets towards fashion, the brand delivers quality classics made with sustainable fabrics like tencel, bamboo and 100% organic cotton. It prioritises on knowing and respecting its partners, with frequent visits to the seamstresses at its factories in Ho Chi Minh. Design-wise, we love how it combines clean silhouettes with neutrals. Image Credit: Esse Facebook Page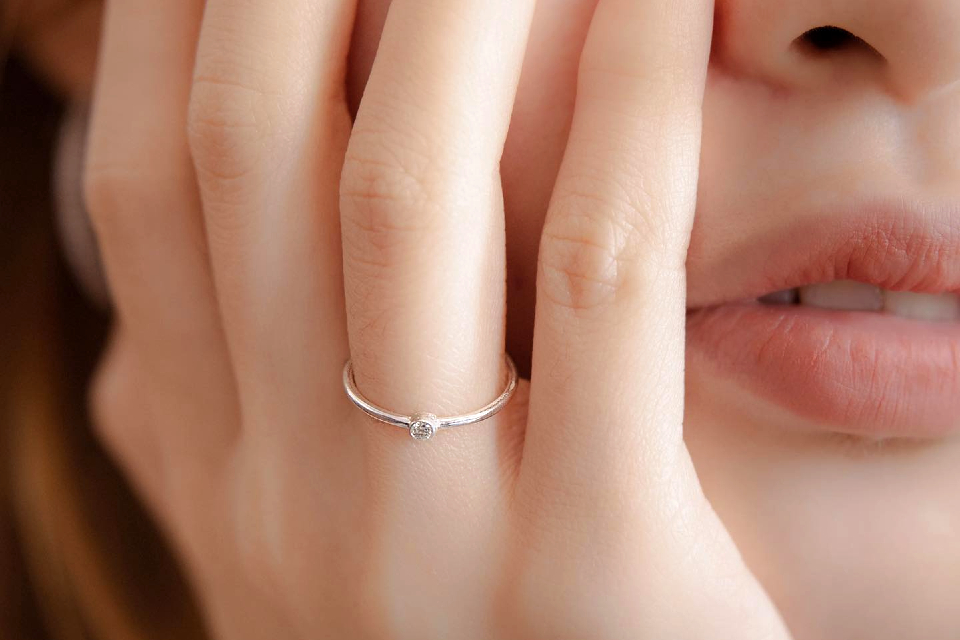 Founded in 2009, By Invite Only presents a piece to match and complete any outfit — with its offerings of chic, minimalist and affordable jewellery. All designs are created by their experienced team of designers, and part of the design assembly is still done in-house. The brand works with factories which are members of the Business Social Compliance Initiative (BSCI), a system supporting companies to encourage social compliance and improvements in the work environment. A big thumbs up also goes to the biz for having eliminated plastic from its packaging. Find freedom to express your style from plenty of variety available — all the while knowing pieces are clean and safe for sensitive skin. Image Credit: By Invite Only Facebook Page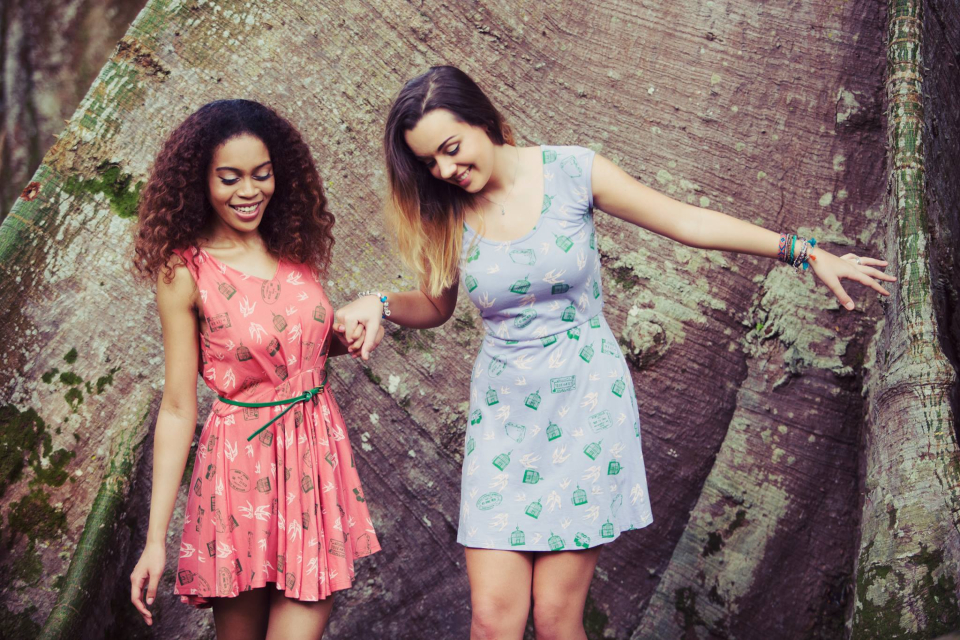 ​​​​​​​
One of Singapore's first green fashion labels and a pioneer of the local eco lifestyle movement — Etrican doles out sustainable threads produced in a GOTS (Global Organic Textile Standard) certified factory in Tiripur, India. Eco-friendly since 2009, the Asian brand defines itself by four pillars: affordable clothes, great designs for everyday life, produced in responsible factories and in organic cotton. From its range of apparel — think everyday casual wear like loose maxis and printed short dresses for a ladies night out. Image Credit: Etrican Facebook Page