This is a gorgeously luscious, inner-city neighbourhood full of history, tradition - including an authentic cobble stone street on Duxton Hill and edgy eateries settled amongst a leafy and lush backdrop.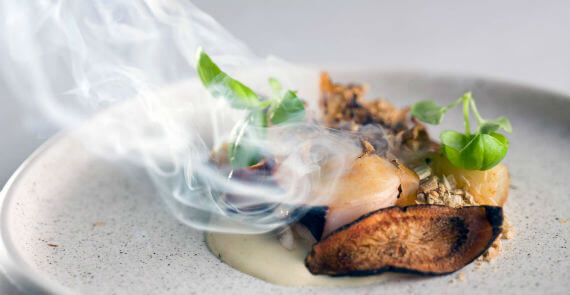 Restaurant JAG is a French fine dining restaurant, created from a partnership between the talented Michelin-starred chef Jeremy Gillon and managing director Anant Tyagi. Set over 2 floors in a shophouse along Duxton Rd with a capacity of only 25 guests and a lovely view of our open kitchen, the first floor is perfect for an exclusive romantic or intimate occasion. The bar and lounge on the second floor is cozy and luxurious, with Chesterfields sofas and bar seating's, fantastic for private business meetings.contact and location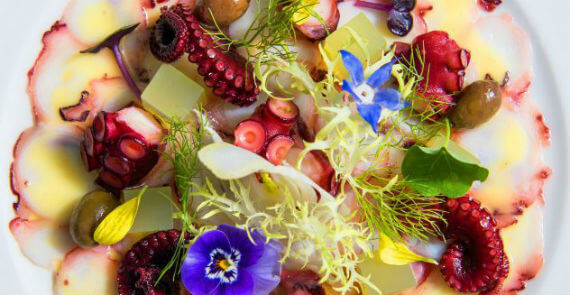 Glass doors swing open to unveil one of Singapore's most stylish Italian offerings, Alba 1836. On entering, the floor to ceiling wine cellar catches the eye, followed by a glass covered inner courtyard and open kitchen with louvered windows. The bar area is bedecked with designer golden hanging lamps which lead into a spacious, dimly lit main dining that opens out onto an elegant Al fresco Terrace. contact and location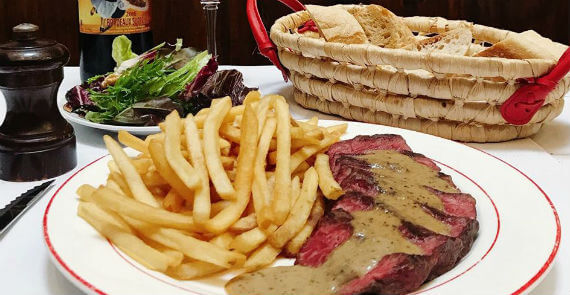 L'Entrecôte The Steak and Fries Bistro focus on the season's best steak doused in a legendary sauce, with unlimited crispy, golden fries, and accompanied by a signature fresh green salad with mustard dressing and walnuts. Pair your steak with a glass or bottle from our Signature Collection of wines, exclusive to L'Entrecôte The Steak and Fries Bistro. The menu is complemented by a wide array of starters and 15 kinds of desserts. contact and location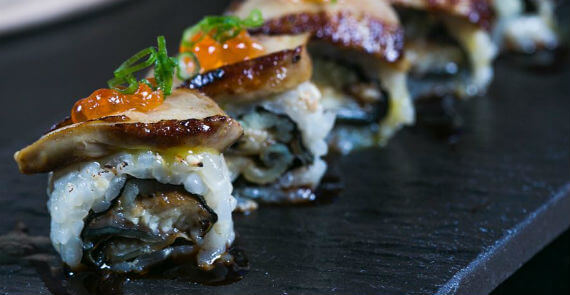 Rizu is a lively and intimate Japanese restaurant. Introducing a refreshing authentic modern Japanese dining concept. The traditional and contemporary Japanese menu is the result of the hard work by the team of highly skilled chefs. The native menu showcases a unique fish selection and ingredients that are specially flown in from Japan and other global regions. Each dish is artfully plated and presented at Rizu before it leaves the kitchen. A wide selection of sake offerings alongside a simple wine and champagne list, and seamless service completes the personable gastronomic experience. contact and location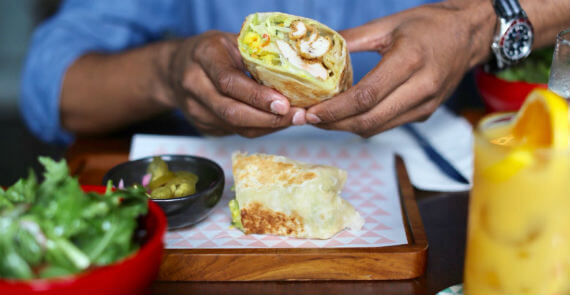 Lucha Loco has been referred to as Singapore's first Mexican taqueria which meets two critical needs in your life - gourmet Mexican street food and crazy Mexican wrestling. Enjoy a casual 100 seat restaurant and garden bar serving with some of the finest Mexican street corn, ceviches, taco's, and other tasty Mexican delights served north of the border. No reservations; Walk-in only. However Lucha Loco do accept group bookings for groups of 6 pax or more. contact and location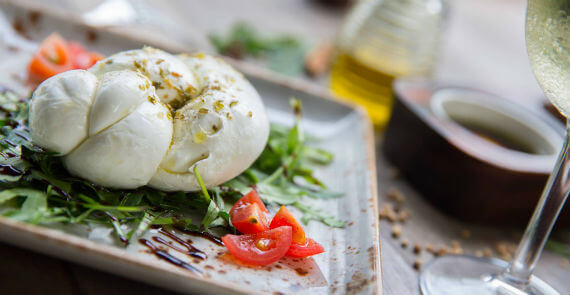 Tucked away in a tranquil corner of the vibrant Duxton Hill, Latteria Mozzarella Bar invites you to enjoy a genuine, laid-back Italian dining experience. Carrying the widest range of fresh mozzarella in Singapore is Latteria, a family style southern Italian trattoria located in Duxton Hill. Enjoy mozzarella of all varieties, shapes and sizes flown in direct from Italy's artisanal cheese producers or sink your teeth into other hearty Italian pasta bakes and big plates at this chic and casual mozzarella bar. contact and location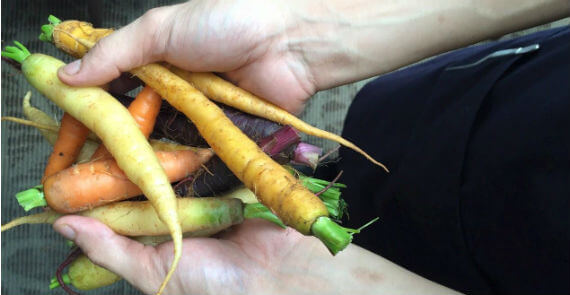 After spending 3 years with Au Petit Salut , Paul, Jerome & Alice Low-Ang (Owner of The Salut Group) felt it time to step away from the group and set up their dream restaurant. Situated on the charming Duxton Hill, Rhubarb Le Restaurant offers comfort amd elegance whilst retaining all the best characteristics of this conservation shophouse. In the intimate dining room with just seven tables, guests are taken care of with special attention while watching the chefs in the open plan kitchen. Strongly influenced by his origins, Jerome offers a wine list mainly based on french wines but you will find some surprises from old and new world. contact and location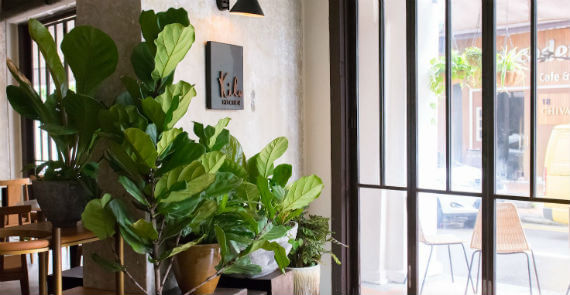 The name 'Kilo' actually comes from the phonetic name of the half-blue, half-yellow nautical flag for 'K', which signals the message "We wish to communicate with you." As such, Kilo aims to communicate moments defined by hearty food, soulful music, warm conversations, and unforgettable occasions. A place that feels like home for people from all different walks and circles of life, Kilo welcomes you for a sharing experience amongst family and friends, both old and new. contact and location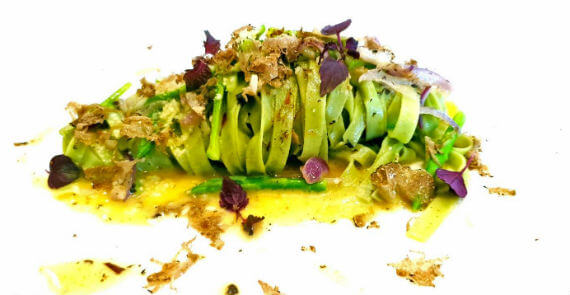 Etna was founded in 2006 helmed by the determination to introduce authentic Italian cuisine and truly Italian dining experience in Singapore. Taken after Italy's most iconic volcano, the name Etna also reflects the wordly renowned excellent produce and finest ingredients from the Sicily region. The name is also a clever play of representing the restaurant's pride and focus on delivering truly Italian hospitality, recognizing that Every Table Needs Attention. contact and location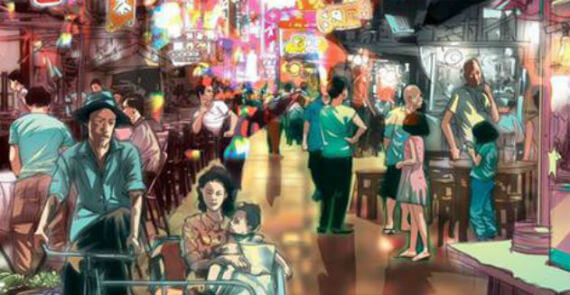 One introduction to this cool offering on Duxton Hill is Naughty Modern Asian Restaurant Bar. The menu here at Xiao Ya Tou consists of small plates and big plates including Crispy Baked Salmon, Cheesy Pork Sausage and Roasted Chicken Leg Sliders are a hit here with Meatball, Pork Cheek, Corned Beef selection and more...contact and location
Comments
Stepping into Restaurant JAG I felt special. It was small with a maximum capacity of 26 guests. An open kitchen concept which gave me the feeling of transparency, seeing co-owner cum chef Jeremy Gillon do his magic. I was there to savour the taste of two Michelin star chefs' creations. Chef Jeremy and Chef Richard Toix of Jardin Des Sens, Ho Chi Minh (Vietnam's only 3- Michelin star chef restaurant) were about to create a six-course wine-paired degustation meal for us. I was glad to see a predominantly seafood menu, especially when there were so many courses. Priced at $298++ and available for only two nights, I felt it was a very good deal. Portions were bigger than expected and every course had an exceptional combination of flavours coupled with stunning wines from Savoie. Planet Jupiter the giver of gifts and luck was definitely on my side! Canapes were served: three varieties of candied salmon, cauliflower round with seaweed and a potato ball. All of these were served on a wooden box created by Vincent Gillion, France. With no cutlery in sight we thought it fit to use our fingers and it turned out to be so finger licking good. Quite evident in the six-course dinner was the philosophy of both chefs as they churned out fresh dishes, blaring out the importance of seasonality and provenance of ingredient. I had the opportunity to sniff the herbs used in each course as they were explained by the ever so friendly staff. The next course Amuse Bouche was totally yummy. It had a bed of French de puy lentils and crunchy bits in a smoked mille foam. I devoured this with a bit of sourdough baguette and the three varieties of butter spread out on a wooden plank. What an indulgence! Every course was a treat to the senses as I visually appreciated the presentation and attention to detail that both chefs had so artistically put together. The next course sat on a green tomato tart almost, with coucou flower and apricot joined in a medley. So fresh and tasty I felt like the produce had just been picked from the garden behind. What a difference it makes to serve top quality produce. I have to say the carpaccio of prawns served with caviar and a mustard ice cream was my favourite dish of the night. The carpaccio had three different prawns from Thailand, New Zealand and Singapore. Put together in the shape of a ruler, it was so delicious, I can't even describe it. The flavours of each type of prawn were evident and so cleverly coupled with the mustard ice-cream which I thought was an ingenious invention. I was starting to feel full and looking at the portions served, felt that I might not make it through everything on my plate in the upcoming dishes. Delving into the octopus, escargot and ribbon potimarron the seafood was grilled to perfection. With a jus poured into the center this was again a feast for my taste buds. By this time I had washed down four lovely white wines which progressed from bubbly to heavier whites. All so well paired with dishes served. It was time to shift to pinot noir, one of my favoured wine varieties which blends well for the hot and humid Singapore weather I live in. Always safe with a pinot I say! It was a culinary journey alright! French seabass that melted in my mouth, mushroom sabayon that was divine, brown onion and a rasher of bacon. Totally mischievous to say the least, I went for the bacon first. It was just too compelling! A much needed reprieve I was served a very tart sorbet which did its job of cleansing my palette. By this time I was unfortunately almost at maximum capacity. So when the free-range Challans duck arrived, beautifully paired with wild asparagus, I had a bite and walked away from the rest. Paired with a full-bodied red I thought it was appropriate for this gamey meat. The pre-dessert of pineapple with star anise flavours in a creamy sauce was such a refresher from the fullness of the whole night. Light and cheery, I would readily order a dessert like this again. It almost created a new compartment in my stomach to allow for the dessert that was coming. Last but not least the grand finale arrived. The symphony of rice tinged with a vanilla bean flavour I had never experienced before. The clean vanilla accent lifted this rice dish as did the thin rice wafers that sat on the cream-like texture. This was certainly a treat in all ways. From the ambience that lent itself to an intimate setting, the personal touch of both chefs coming out to meet their guests through the night and an exceptionally curated menu, it was certainly a night to remember. While it seemed like a fine dining restaurant at night, I was taken on a tour of the level above which houses The Lounge Bar. This is Singapore's only French craft cocktail bar. Snacks are served here and I found, this Bar attracts a good crowd in the evenings. Restaurant JAG draws a different crowd at lunch too. Do your best to pop in and savour some of their food anytime you are in the Duxton area. You might just consider booking in for a wine-paired degustation experience. I'm sure you will find it well worth it!