Image Credit: Gourmet Shop Online by Le Saint Julien
Video Credit: Adriatic Pantry Anthony Bourdain on Croatia - The Adriatic Pantry
Science says that cheese is addictive—and it's not hard to see why—most of us can't resist adding extra shavings of parmesan to our pasta, or taking just another chunk of camembert from the cheeseboard.
If you've been suffering from some seriously cheesy withdrawals, we've melted together a brie-lliant list of stores with the best gourmet cheese for the true turophile. Nibble on matured farm cheeses flown in from Europe, a luxe creamy truffle brie, or the classic Parmiggiano Reggiano for the perfect pick-me-up during this circuit breaker.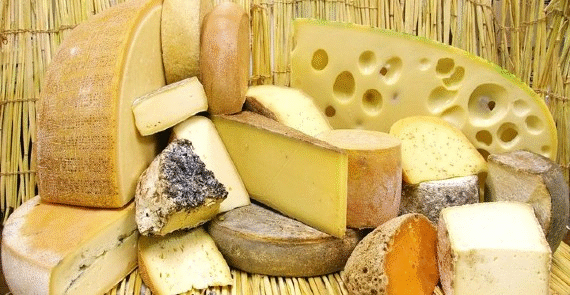 Leading the way with one of the pioneer cheese retail shops in Singapore since 2006, Gourmet Shop Online by Le Saint Julien flies in their selection of French and European cheeses. Along with favorites like the brandy washed Epoisses AOP La Tradition, they also have cheese master Madame Edith Lai-Bompard on hand to curate cheese platters, including a one-kilogram deluxe platter. Add on some canapes and a bottle of wine to get to the $60 shop you need to qualify for free delivery.
INFORMATION
S: https://www.facebook.com/www.gourmetshop.com.sg/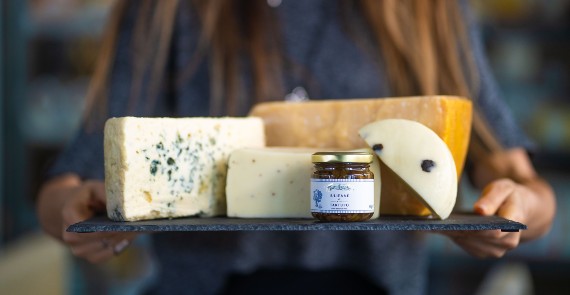 Originating in Australia, Jones the Grocer has emerged as a mecca for fine foods sourced nationally and internationally. Walk into their virtual cheese room and take your pick from a choice assortment of blue cheese, Camembert Le Fin Normand, Persian Feta. You can also choose from a variety of cheeseboards like the Truffle Cheeseboard, French Cheeseboard, or a mix of cheese and charcuturie with the Cured & Curd board. Island wide delivery is available, and first timers can use the promo SAYCHEESE to get 10% off your first order.
INFORMATION
A: Dempsey Hill, Block 9 Dempsey Road, #01-12 247697
S: www.facebook.com/JonestheGrocer/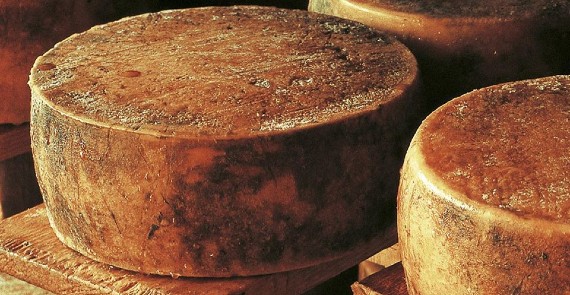 Straight outta the Croatian coast, the Adriatic Pantry wholesales an assortment of fine wines, cheese, and even fresh truffles. Try the world's best sheep's cheese from the island of Pag, the Paski Sir, or enjoy a luxe combination of cheese along with sliced black Istrian truffles if you opt for the Istrian Black Summer Truffle Cheese. Enjoy free next day delivery with orders over $75, and don't forget to add a bottle of natural wine to your basket before you check out.
INFORMATION
S: www.facebook.com/adriaticpantry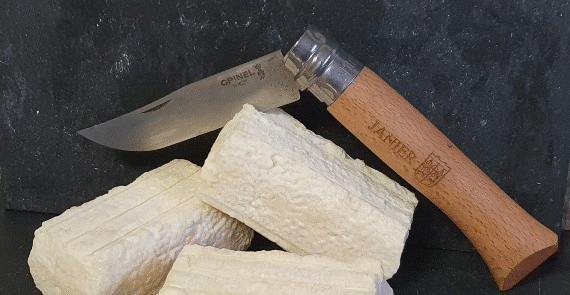 The eponymously named The Cheese Shop, certainly lives up to its cheesy expectations with over 80 different types of cheese available on their online store. Pick up a flavored, vegetarian cheese, like the Cheddar with Guinness, spring for a French aged Comte Charles Arnaud, or the Pecorino Moliterno with Truffles. But, its not all cheese, they also have an assortment of charcuterie and wines to pair with your haul. Free delivery is available with orders over $100, just make sure you order before 4 pm for delivery within the next two days.
INFORMATION
A: 267 Joo Chiat Road, #01-01 427521
S: www.facebook.com/cheeseshop.sg/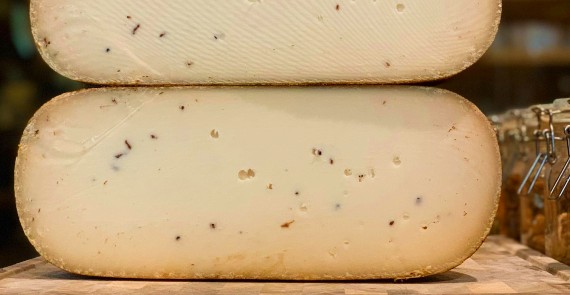 The culmination of a decade's worth of travel by owner Ai Ming Syu, The Cheese Ark is home to wheels of cheese created by traditional cheesemakers on small cheese farms. Specialising in raw milk cheeses from Europe, like the double cream Dome de Boulogne, and more, in case you're new to the cheese scene you can message their social media pages to order their recommended platter, which changes every week, for a fully realized cheeseboard.
INFORMATION
A: PasarBella , 200 Turf Club Road, #02-06, Stall #02-K28, 287994
S: www.facebook.com/TheCheeseArk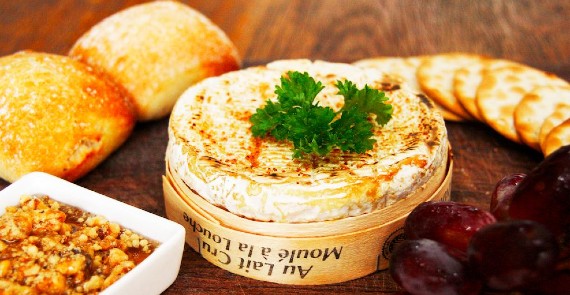 Bringing together the perfect combination of wine and cheese, you can take your pick from a selection of over 40 matured farm cheeses flown in from Europe, weekly, at Wine Connection Cheese Bar. Try their semi-matured Berthaud, or pick up the Raclette selection, and, of course, a bottle of wine to go with it.
INFORMATION
A: 11 Unity St, Robertson Walk, Singapore 237995
W: www.wineconnection.com.sg/restaurant/robertson-walk-cheesebar
S:https://www.facebook.com/WineConnectionCheeseBarSGP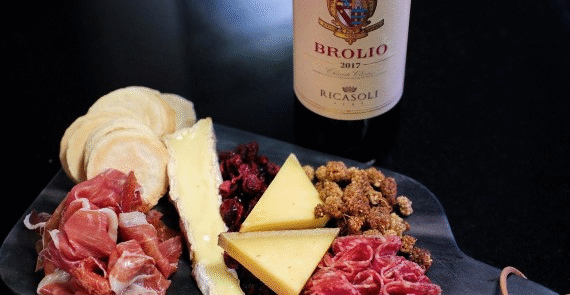 With everything you need for the perfect cheese night on the menu—read: charcuterie, wines, crackers, and dry fruit—The Providore Warehouse  offers up a one stop shop for all cheese lovers. Treat yourself to the La Maison de la Truffe Truffle Brie, some artisan 9-month Manchego, or their Deli Bundle for two which comes with a selection of cheeses, salami, and the option to add on a bottle of wine. They have a flat $15 delivery fee for smaller orders, or you can shop for $150 to enjoy free delivery.
INFORMATION
A: Tan Boon Liat Building, 315 Outram Road, #05-03 169074
S: www.facebook.com/pg/TheProvidore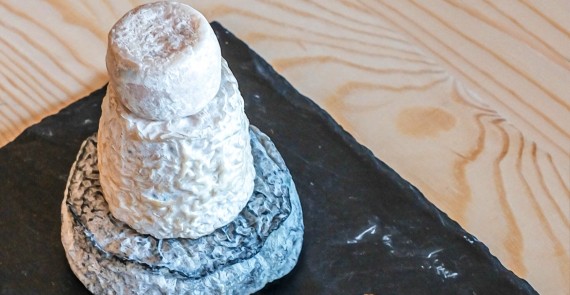 While you may not be able to visit Culina at Como Dempsey for their modern European cuisine, at the moment, you can still shop for Culina's fantastic produce. Choose from a selection of cheeses curated from sustainable sources across Europe. You can also still order their cheese platter, for delivery or takeaway.
INFORMATION
S: https://www.facebook.com/culinacomodempsey
First-time writer? Don't worry, we'll pair you with an editor to make sure your piece hits the mark. If you want to write an Expat Voices essay, please send us a couple of paragraphs explaining what you want to write about and why you are the person to write it to [email protected]