Discover the joys of dry-aged beef at Ginett Restaurant & Wine Bar as Executive Chef Sylvain Royer introduces a brand new Dry Ager fridge to the kitchen, that is bound to kick the flavour of the humble steak up multiple notches.
Eat your way through France - a country as diverse as its cheeses - with a wider variety of imported Appellation d'Origine Contrôlée (AOC) cheeses, and indulge in affordable weekday lunch deals complete with hearty European favourites and healthy salad bowls.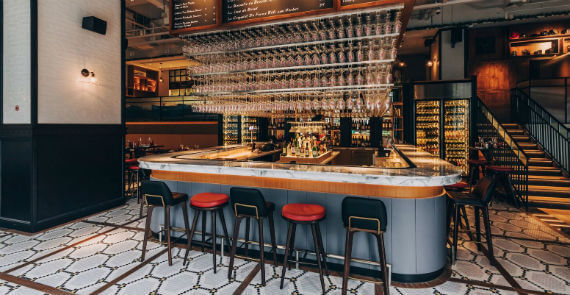 Choosing to work only with passionate Australian beef producers such as Rangers Valley, O'Connor Beef and Stockyard since day one, Ginett has since grown a sterling reputation for its confident prime cut selection of Black Angus beef from down under - which until today has needed nothing more than a good sear on the charcoal grill, while constantly impressing guests with its consistency, flavour, tenderness and succulence.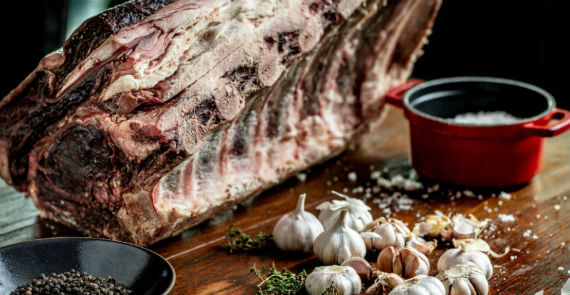 With the introduction of dry-aging; a process where meat goes through a natural stage of tenderising itself with its own enzymes to reach the perfect texture and flavour; the large, evenly distributed fat content that's typically characteristic of the Australian Black Angus can now transform the meat into an impeccable umami-powerhouse, with a melt-in-your-mouth texture that's pure beefy bliss.
Diners can now enjoy their favourite prime cuts of pure Black Angus beef that has been aged for an optimum period of four to six weeks in Ginett's new dry-aging fridge, then grilled in a Spanish-imported Mibrasa charcoal oven - further intensifying the flavours with deep, rich smokiness of charcoal and embers.
Ginett's dry-aged specials begin from S$46++ and are available in prime cuts of Black Angus beef such as rib-eye, striploin and prime rib.
Affordable Lunch Deals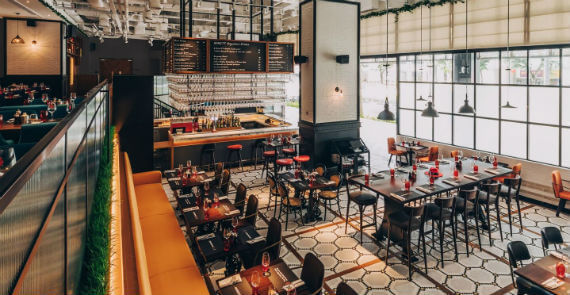 Take a well-deserved midday break with Ginett's affordable weekday lunch deals. Choose a main with either a starter or a dessert and enjoy a two-course set lunch from S$15++. Available from 11.00am to 3.00pm from Monday to Friday.
Go on a health kick without sacrificing on flavour with a selection of affordable salad bowls that begin from S$8++, which add-on proteins and soft drink options. Go for the fail-proof Special Caesar of romaine lettuce tossed with parmesan, croutons, fried capers in a creamy Caesar dressing.
Have a taste of fall's harvest with Harvest Cobb - a toss-up of roasted pumpkin, hard-boiled egg, tomatoes, corn, purple cabbage, croutons and mixed salad in a Thousand Island dressing. For some spice in your life, opt for the Chilito Bowl (Mexican Style) of spicy quinoa, guacamole, pepper, black beans, fresh tomato salsa, corn chips, green olives, romaine lettuce lathered in a spicy piquillo dressing.
Ginett is a contemporary restaurant and wine bar in Singapore's historic Arts District. Situated at 200 Middle Road, Ginett is a go-to destination for guests looking for a relaxing yet buzzy escape. Hearty European favourites, superb French wines from $6 a glass all day long, quick and easy set lunches and late weekend brunches, are all part of Ginett's wide-ranging offering, making it a memorable and accessible experience for everyone.
*All prices quoted are subject to prevailing government taxes and service charge.