Image Credit: 123RF Green and Red enchiladas
Fresh, rustic, and jam-packed full of flavor, Mexican food is 'nacho' average pick-me-up meal, because it also comes with a side of healthy. 
If you've got some serious guac cravings, or can't stop dreaming about pork tacos, we've got the low-down on how to get the fiesta started with home-delivered Mexican food. From authentic, generous burrito bowls, to Korean-Mexican fusion, and some Cali-Mex flavors, taco bout range.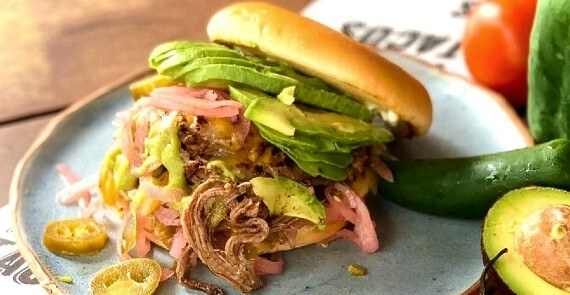 Look at this take on the Cemita from Papi's Tacos. A slow-braised beef brisket, served on a toasted brioche bun, topped with pickled onions, jalapeno, lettuce, fresh avocado and drizzled with our own homemade cheese sauce & avocado salsa!⁠ All orders come with a side of Corn Chips and lots of love! Now available Islandwide. 
F. www.facebook.com/papistacossg/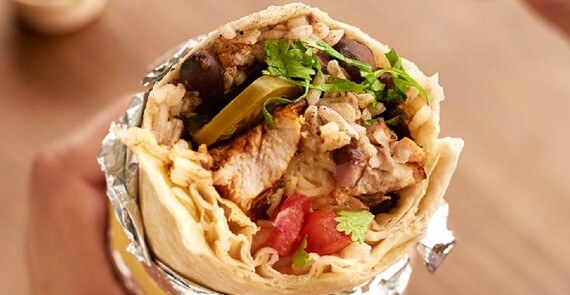 Image Credit: Guzman y Gomez - Singapore HQ Facebook Page
A fast-food franchise with taquerías across the globe, Guzman Y Gomez serves up classic Mexican created with fresh ingredients, and authentic techniques. You can't go wrong with GYG's Classic Burrito, which you can customize with meat or veg of your choice, or their loaded Nacho Fries, with all the fixin's. The Bundle Meal for 4 with complimentary corn chips and guac is perfect for a family op, and don't forget to add on some churros with Dulce de Leche for a sweet end to your meal.
A. #B2-14, 7 Wallich St Tanjong Pagar Centre 078884
S. www.facebook.com/pg/guzmanygome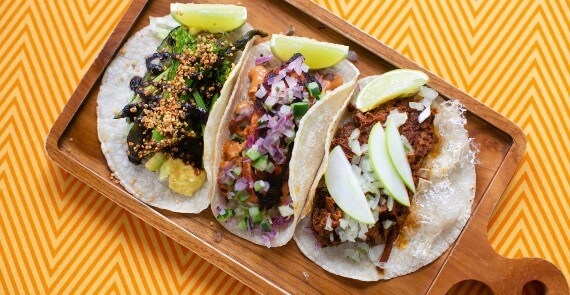 Image Credit: Super Loco Customs House Facebook Page
Looking for authentic Mexican cuisine with a contemporary twist? Super Loco Customs House has got you sorted! Take your pick from a choice of salsas, or just go loco and try them all with the Con Todo option. Vegans can opt for their Vego Bowl with quinoa, breaded tofu, and all that avo goodness, while the slow-cooked beef brisket Hearty Bowl is our pick for the meat eaters. They've also got bundle meals, if you're not flying solo, and some pre-batched cocktails to make it a real fiesta.
A. Customs House, 70 Collyer Quay, #01-04 049323
S. www.facebook.com/SuperLocoCustom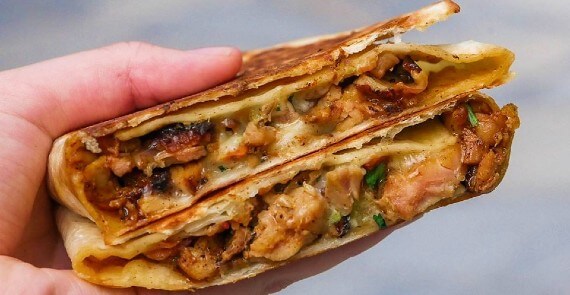 Image Credit: Muchachos Facebook Page
Feast on hearty—read: gigantic—portions, and no-frills, Cali-Mex style food when you order in at Muchachos. While it's not quite 'traditional' Mexican, you'll get Californian burritos, packed with meaty goodness, cushioned in a fluffy casing, some killer Buttermilk Fried Chicken, and a kickass fish quesadilla. Pro-tip: Muchachos guacamole makes everything better, that, and a couple of ice-cold beers.
A. Frasers Tower, 182 Cecil St , #01-01 069547
S. www.facebook.com/muchachos.sg/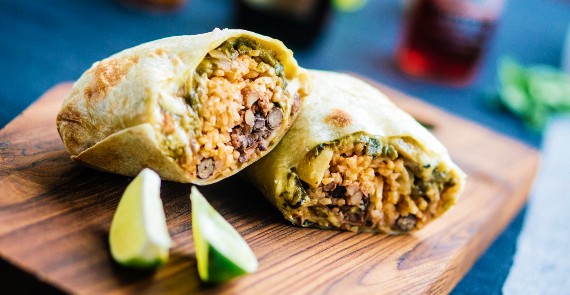 Image Credit: Los Jefes, Taquería Facebook Page
The traditional tacos at Los Jefes Taqueria are marinated with a house blend of Mexican spices, and are extremely popular. Order their tender, slow-cooked, lamb Barbacoa Tacos, or slow-cooked beef tongue Lengua Tacos and you'll see what all the fuss is about—order in on Taco Thursday for a sweet 25% off. The Chipotle Pork Meatballs sure pack a punch—spice wise—and the Tres Leches Cupcake hits the spot after a spicy meal. You can even buy tortillas, queso, and hot sauce if you want to DIY your Mexican fix.
A. 1 W Coast Dr, #01-73 Singapore
S. www.facebook.com/losjefestacos/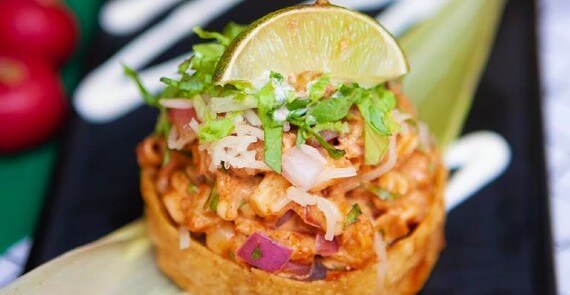 Image Credit: Comida Mexicana Singapore Facebook Page
Serving up authentic cuisine with that homemade taste, from ingredients shipped in from Mexico, Comida Mexicana has emerged as a hotspot—literally—for vibrant Mexican fare. Test your self-control and order their half kilo portion of freshly made tortilla chips, along with your pick of salsa, queso, or guac, and continue the sharing party with 12 pieces of chicken, beef, or veg quesadillas. Don't sleep on their excellent crab enchiladas, and add on their House Lime Margarita or a bucket of beers to wash it all down.
S. www.facebook.com/comidamexicana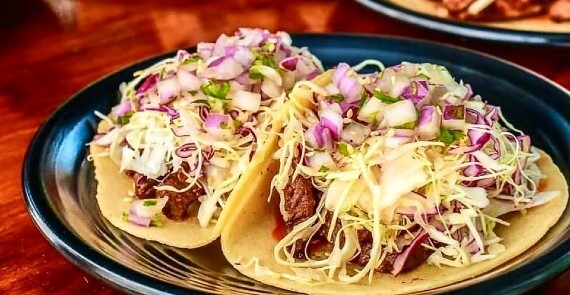 Image Credit: Vatos Urban Tacos Facebook Page
With an exciting Korean twist on your familiar Mexican staples, Vatos Urban Tacos still manages to maintain an authentic feel to their dishes. Mix things up a little with their Kimchi Carnitas Fries, and the Korean Pork Belly tacos, or stick to the more classic Baja Fish Tacos, Fajita Burrito, and Carne Asada Steak Quesadillas. Share the taco goodness with the Vatos Party Pack, which serves up to three, and spring for their classic margarita pack—good for three, or one—as the perfect accompaniment. 
A. South Beach, 36 Beach Road 189766
W. vatossg.com/
Comments
Fresh, rustic, and jam-packed full of flavor, Mexican food is 'nacho' average pick-me-up meal, because it also comes with a side of healthy.