Image Credit: Kuhlbarra Facebook Page
We're in the midst of a circuit breaker, and droves of expats are picking up their pots and pans to break the monotony of ordering in, and save a few pennies to boot.
If you're looking to kickstart your 'seafood' diet, we've gone fishing for the best seafood markets delivering right to your doorstep. From delicacies like uni, to an oyster party bundle, whole sea bass, and even live Western Australian rock lobsters, seas the day and order in for a swimmingly good meal.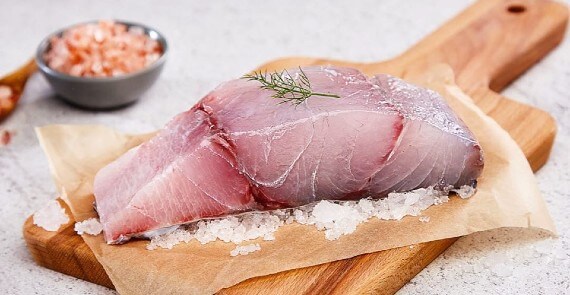 Image Credit: Kuhlbarra Facebook Page
Cook up barramundi trusted by Michelin-starred restaurants at Kühlbarra. All of their barramundi are harvested to order, and then vacuum-packed, so you can expect extremely fresh fish delivered to your doorstep. Apart from all things' barra, you can also shop for salmon—smoked and fresh—and bara portions along with a marinade, for easy cooking. Pro-tip, their barramundi belly is currently 40% off, till stocks last, so place your order quick.
S. www.facebook.com/kuhlbarra/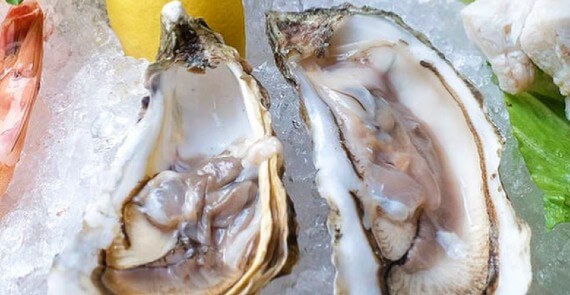 Image Credit: Ninja Food Facebook Page
Delivering the freshest seafood for the last thirty years, Ninja Food has recently gone digital. With a selection of both live and frozen seafood, this seafood supplier also offers affordable prices thanks to their networks, and ocean of experience. Treat yourself to an Oyster Party—with on the spot shucking services—starting at $368, or get everything you need for a 'Deluxe BBQ' which comes with an assortment of seafood, pork collar and belly. Shop for $100 to get free delivery, and keep an eye out for their sale items and snag a steal deal.
S. www.facebook.com/NinjaFoodSG/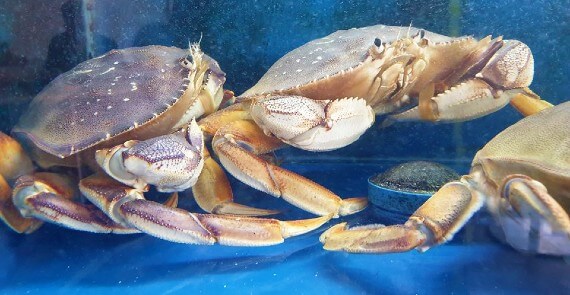 Image Credit: Ah Hua Kelong Facebook Page
With seafood farms based in Pasir Ris and Sembawang, Ah Hua Kelong farms and harvests an assortment of seafood delights ranging from golden pomfret, to flower crabs, and live greenlip mussels. Order one of their convenient bundles with a selection of goodies starting from $25, or cut down on your cooking time with their Ready to Bake Crusted Juicy Seabass, or their pre-marinated fillets.
S. www.facebook.com/kelongfish/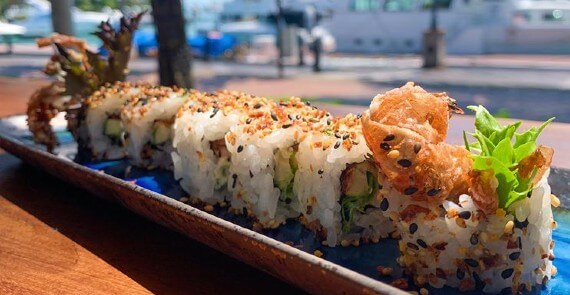 Image Credit: Greenwood Fish Market Facebook Page
Enjoy next day delivery of quality seafood from Greenwood Fish Market's outlets in Bukit Timah and Quayside Isle. Apart from the regular fillets of salmon, and red snapper, you can also pick up Japanese Blue Fin Tuna, Oscietra Caviar, Fanny Bay Oysters, and Live Boston Lobsters. While you're at it, you can also pick up a few cuts of Australian Wagyu, and some wine to go with your fresh seafood haul.
S. www.facebook.com/greenwoodfishma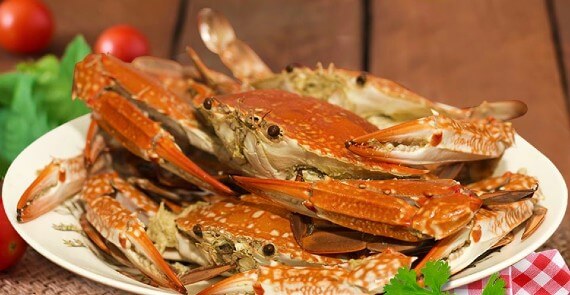 Image Credit: TankFully Fresh Facebook Page
The online branch—or fin—of well-known fish market, Sin Chwee, Tankfully Fresh offers everything from whole squid, to flower crabs, and massive South American Prawns. You can also choose the cut of fish you'd like, and cook it all up with some Nonya curry pastes if you're craving some Peranakan. Missing some ingredients, and don't want to do a whole new shop? Add their Basic Essentials Curry Pack to your basket which comes with all your basic veg. New users can subscribe to the Tankfully Fresh newsletter to get $10 off your first order.
S. www.facebook.com/TankFullyFresh/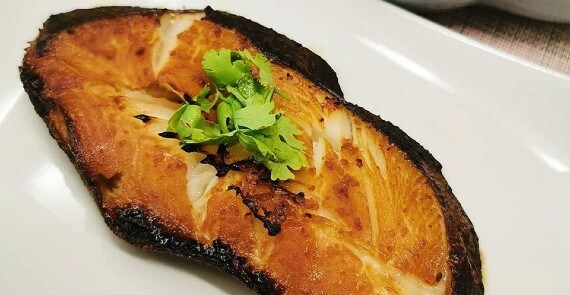 Image Credit: 9s Seafood Facebook Page
9s Seafood started out as a humble roadside stall in Chinatown, and is now a well-established fresh and frozen seafood supplier. Pick up some wild-caught Greenland Halibut, experiment with fresh stingray, Mala Crawfish, or Atlantic scallops. Alternatively, you could pick up one of their bundles, or ready to cook dishes like the Scallops Vermicelli, or marinated Unagi Kabayaki Fillet. Order up for $60 and above, and get free delivery.
S. www.facebook.com/9sseafood/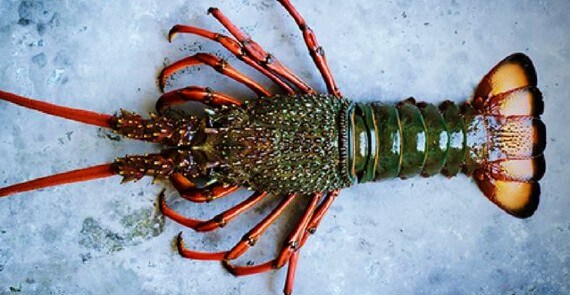 Image Credit: Evergreen Seafood Singapore Facebook Page
Supplying your seafood needs since the 90s, Evergreen Seafood takes care to source its seafood from organizations with responsible fishing and farming practices. You can pick up an assortment of live crustaceans like Sri Lankan Crab, and Boston Lobster, along with a seafood cracker and fork set if you don't have one handy. You can also get live turbot, and halibut, as well as live oysters, and even geoduck.
W. www.evergreenseafood.com.sg/
S. www.facebook.com/EvergreenSeafood/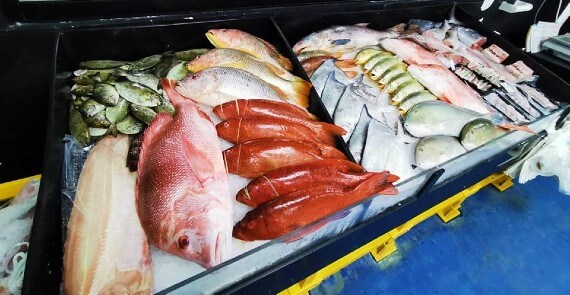 Image Credit: Apollo Marine Seafood Facebook Page
Utilizing the most advanced technologies available for urban farming, you can find seafood free from added hormones and growth hormones at Apollo Marine. Shop from their seafood bundles—including an extremely convenient ready to cook bundle—or don't worry about shelling out too much moolah by selecting Black Pomfret, fresh Selar, or live Lala clam from their under $10 selection. You can also find Kinki fish, Japanese green caviar, and uni, if you have more expensive tastes.
S. www.facebook.com/apollomarine.sea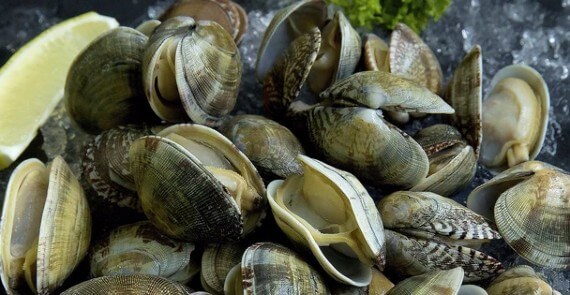 Image Credit: Dishthefish website
If you haven't quite got your sea legs in the kitchen, Dishthefish makes things a whole lot easier with their handily sorted products. Shop by product, cooking styles, or health benefits to stick to dietary preferences, like keto, or, so you can figure out the best way to cook up your choice of seafood. Make things simpler by picking up recipe packs from their fuss-free category with options like Curry Fish Head, or Healthy Fish Soup. Their free island wide delivery for orders above $80 doesn't hurt either.
S. www.facebook.com/Dishthefish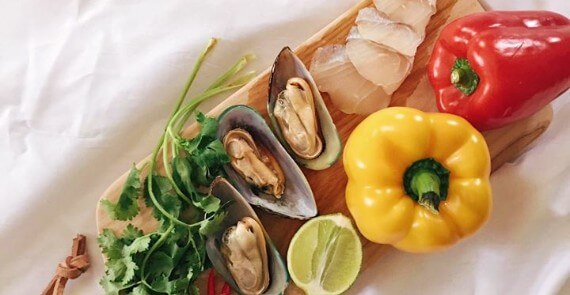 Image Credit: Hai Sia Seafood Facebook Page
A familiar establishment at Jurong Fishery Port, Hai Sia has now opened their online store to get around the circuit breaker restrictions. Selling a selection of fresh, and frozen produce, you can take your pick of delicacies like Mentaiko, cured Salmon Roe, flower crab, and Emperor Red Snapper. Get a 10% off your order with $100 spend by applying promo code JIAYOUSG10.
S. www.facebook.com/pages/category/Fo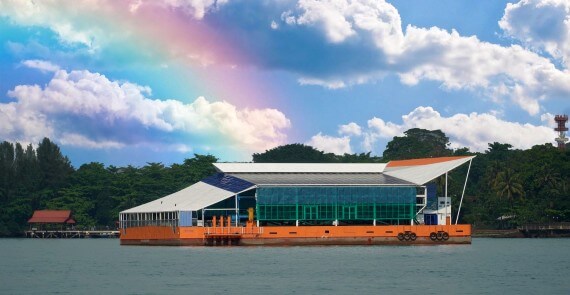 Image Credit: Aquaculture Centre of Excellence - ACE Facebook Page 
One of the newest farms to dive in to Singapore's burgeoning seafood market, ACE Fish Market uses the Eco-Art to provide farm fresh, eco-friendly fish at sustainable prices. Get your fill of sea bass—whole—and an assortment of hybrid grouper cuts here. Make sure you take full advantage of their Ramadan promotional bundles for a real steal deal.
Comments
We're in the midst of a circuit breaker, and droves of expats are picking up their pots and pans to break the monotony of ordering in, and save a few pennies to boot.
Ever wondered what does it feel like to receive your seafood delivery? It's like a treasure hunt digging through the ice and discovering your favourite seafood! Free Delivery with orders $80 and above.