Video Credit : South China Morning Post Owner of top pho restaurant in Hanoi, Vietnam share his secret to success
Considered a national dish of the Vietnamese, pho first appeared at the end of the 19th Century in Northern Vietnam.
Pho spread around the globe through Vietnamese immigrants, and now, is a hugely popular, and widely recognizable street food, that's even been recreated in Michelin starred eateries. A hearty bowl of beef or chicken broth, rice noodles, and herbs, any Vietnamese person will tell you that the secret behind a good pho is a complex broth.
If you've got a hankering for the comfort food, thanks to our Expat Choice community, we've got the 411 on the best places to get a bowl – pho real...
Red Sparrow's kitchen offers home-cooked meals typically found in a Vietnamese household, if you're lucky enough to dine in one. Fresh ingredients are sourced directly from far and wide regions of Vietnam, to recreate authentic tastes that are yet unique to Red Sparrow, located on Dempsey Hill. Scouring countless recipes and engaging pushcart vendors plying the streets of Vietnam to understand the essence of Vietnamese food, Chef Jeff has proven that skills and perseverance coupled with culinary training can make one a maestro in the culinary field. Red Sparrow provides an ambience of a Vietnamese set-up that will instantly capture your imagination while you enjoy a variety of cold Vietnamese beers or tea time treats of Vietnam's drip coffees and native snacks.
A. Red Sparrow, 11 Dempsey Road, #01-18 249673
YOU MY ALSO LIKE Red Sparrow Vietnamese Kitchen Dempsey Hill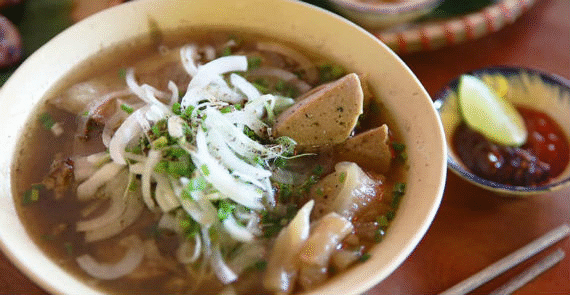 Bringing you the best from Vietnam's streets, at Moc Quan recipes have been carefully curated after spending three years with street hawkers in Ho Chi Minh learning all the tricks of the trade. In fact, fresh handpicked ingredients are flown back from Vietnam weekly; so, expect only the best here. Reasonably priced for the location, sit outdoors, and enjoy your fresh bowl of pho with a few Saigons.
A. UE Square Shopping Mall, 81 Clemenceau Avenue, #01-23 239917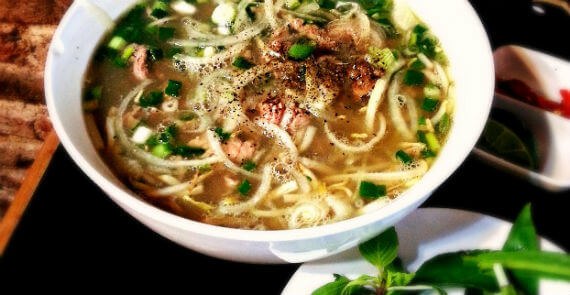 Don't be fooled by this cosy little space, because Pho 99 Vietnamese Delight is home to some amazingly authentic cuisine. Their limited menu makes for quick service, but even so, during luck it sure gets crowded! You can be sure that the pho broth is intricate and delicious. While you probably wouldn't want to head here for a fancy dinner date, if you're looking a cheap, authentic option with hearty portions – pho real, this is the place to head to!
A. 58 Amoy St, Singapore 069883
An ode to Vietnamese aunts, mums, and grandmothers warmly dubbed best cook, Mrs Pho serves up home-style food and vows to 'feed you like family'. This eatery also has amazing ambiance, and will make you feel like you've been transported straight to the streets of Vietnam. The pho comes with a flavorful broth, and ample servings of meat – so make sure you visit with an empty stomach. It's best to visit early, as you can't make reservations and it can get quite crowded later on.
Skip the typical franchise outlets that serve Vietnamese food, and head to Little Vietnam Restaurant & Café for a bowl of pho that's full of flavor – and much more pocket-friendly! This no-frills eatery has a loyal client-base so it fills up fast during the weekends. Make sure you visit early and try the Fresh Spring Roll, as it sells out if you order too late. Pro-tip, if you're ordering in English, point to items on the menu as well for a smoother experience.
A. Grandlink Square, 511 Guillemard Rd, Singapore 399849, #01-25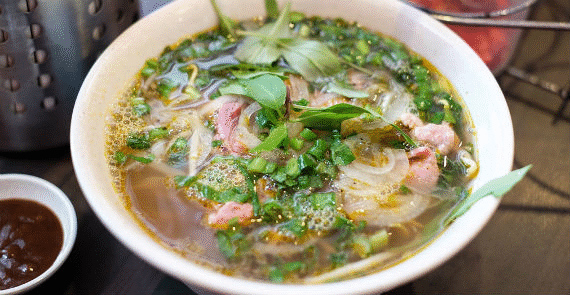 Established by Vietnamese native Chi Lan, who relocated to Singapore 14 years ago, Long Phung offers diners an authentic, frills-free dining experience. Frequented by the Vietnamese community in Singapore, you can be sure that you'll find, arguably, the best pho in the Lion City. Although the service is brisk, you may have to briefly queue up before getting a table. Long Phung does not accept cards or any online payment options, so make sure you bring cash to settle the bill here.