What do you think about Best Milkshakes in Singapore?
Who doesn't love a classic milkshake? 
These milky beverages are blended with ice cream and all sorts of flavourings to produce what we would call today "The Monster Shake". Take a slurp of these new, and old school creations right here in Singapore and reignite your love for these ever-indulgent treats.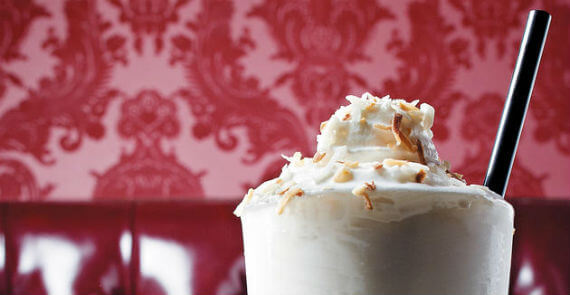 25 Degrees is an exciting burger, wine and liquor bar that originates from Los Angeles, and has been endorsed by A-List celebrities as their go-to burger joint. Evoking classic Hollywood charm, the burgundy wallpapered indoor and outdoor space is glamorous yet comfortable and offers mouth-watering burgers and awesome Milkshakes to everyone, making it one of the hot spots on Middle Road Singapore. contact and location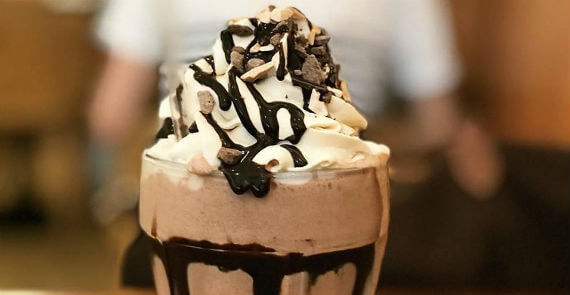 This Clinton Street Baking Company Chocolate Peanut Butter Milkshake is like nothing you would have tried before. In the morning, Clinton Street Baking Co. & Restaurant Singapore smells like blueberry muffins and fresh ground coffee. Throughout the day, there is the scent of buttermilk fried chicken and vanilla waffles, pancakes and maple butter and of course Milkshakes. contact and location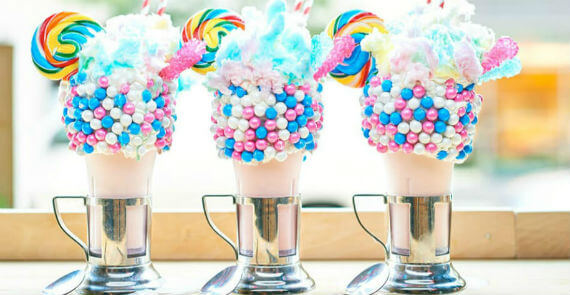 Indulge in Black Tap's delectable creations. The All-American luncheonette experience is carefully crafted and presented in a dramatic and playful manner. Go for the burgers, but stay for the milkshakes. The joint's name may boast of craft beers but it is their Instagram-worthy crazy shakes that New Yorkers rave about. Black Tap's signature CrazyShake™ milkshakes are downright whimsical and gravity-defying. Over-the-top decorations and toppings like cotton candy, lollypops and rock candy adorn their delicious milkshakes. contact and location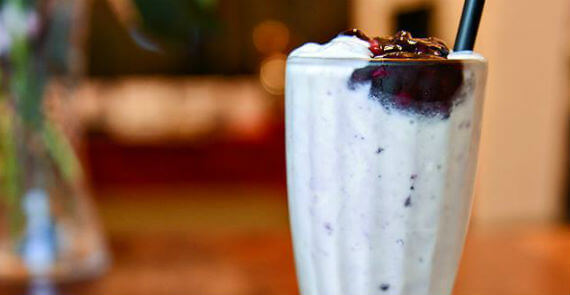 Look out for the old-school Steeples Deli in Tanglin Shopping Centre, this really is a trip down memory lane. You'll also find awesome sandwiches (especially the reuben sandwich and corned beef sandwich), burgers and of course, milkshakes. The chocolate peanut butter milkshake and the chocolate marshmallow fudge are very popular here. There is an 80's vibes here including vintage counter seats, brick walls and green chalkboards. Steeples goes for traditional milkshakes as well with classic flavours like cookies & cream and the shamrock – a green, mint-flavoured drink of the 70s. contact and location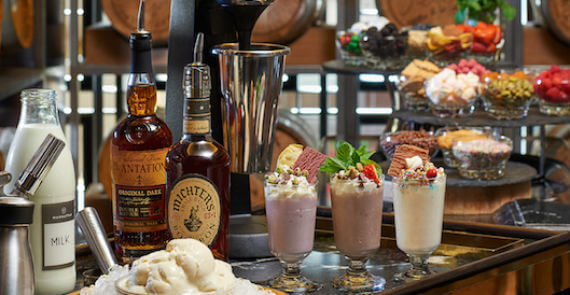 Apart from Manhattan Bar's Adults-Only Sunday Champagne Brunch which is well noted for their seafood, delicatessen and roast stations, there's a live milkshake station where guests can customise shakes with various flavours and toppings such as marshmallows and gummies. But the icing on the cake here is having the choice to have it spiked with Michter's whiskey or Plantation rum - well, it is adults only. contact and location
Comments
Can't wait to take my kids tomorrow - that's what they just told me to write. Thanks for sharing these locations!