Gin - one of the broadest categories of spirits, all of various origins, styles, and flavour profiles, that revolve around juniper as a common ingredient are in the spotlight. 
After juniper, gin tends to be flavoured with botanical/herbal, spice, floral or fruit-flavours or often a combination. Many gin lovers have recently taken a liking for barrel-aged Gin from aromatic, honey-hued gins, to dark amber bottlings that could easily be mistaken for Bourbon or Scotch. So, where do you find the best Gin Bars in Singapore? - you found them right here.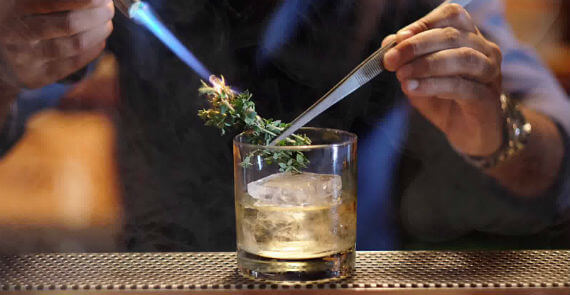 The Spiffy Dapper is the perfect place to get your hands on some Pierdre Almas mezcal gin. For those who have no idea, the folks behind the joint have a detailed catalogue of their gins, should you wish to peruse before settling on your choice or choices.... The Shiekh On The Level, a black Turkish tea-infused gin cocktail with fresh cardamon is unique. give it a go.
A. 73 Amoy St, Second Floor 069892
Video Credit : Our Grandfather Story Inside The World's Largest Gin Collection
Atlas, a grand lobby and bar, is a celebration of the 1920's rich culinary and beverage traditions. At Atlas you can enjoy its dining and drinking throughout the day and deep into the night in a truly memorable setting. Beverage highlights include elegant European cocktails and one of Asia's finest collections of gin, spirits and champagnes. A refined selection of modern European dishes, from a light breakfast, fulfilling lunch and an indulgent dinner to late night grazing.
A. Parkview Square, 600 North Bridge Road 188778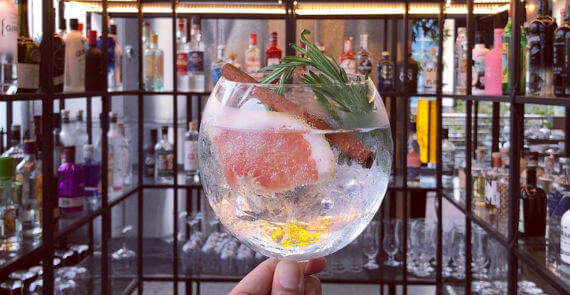 Shoot the breeze and soak up the stunning waterfront views of Marina Bay with your favourite G&T in hand.  Located at the al fresco area of The Clifford Pier at The Fullerton Bay Hotel Singapore, Gin Parlour sets the stage for a romantic al fresco evening. And the water views across to Marina Bay Sands here are exceptional. A great spot for visitors when they are in town.
A. 80 Collyer Quay, Singapore 049326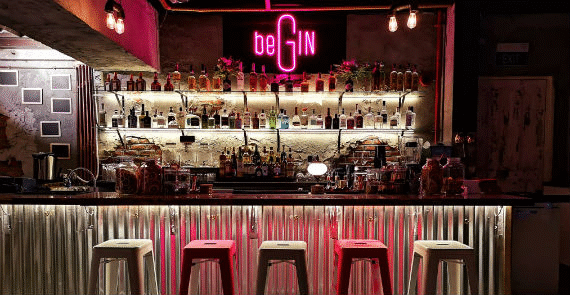 Photo Credit: Gin Journey Singapore @academyofdrinks
beGIN stocks over 50 types of gin from around the world delivered to you with artisanal quality elixirs and infusions. Paired with a seasonal menu of Asian plates, punters can enjoy variety here while enjoying live music on most nights. This Boat Quay gin bar is found above the Quay's British pub stalwart Penny Black. Try the awesome Gin Flight of 4 distict styles including Tanqueray London Dry, Hendrick's, Zeer Oude Bols Genever and Hayman's Old Tom at SG$28
Video Credit : the ENTERTAINER CIN CIN: A Gin Lover's Haven
A collection of well-loved and boutique gins, gin-inspired cocktails and over 500 different ways to build your own Martinis and G&T's. CIN CIN is the perfect spot to raise a toast for curious tipplers and gin enthusiasts. On a Saturday evening gather a crew together and enjoy the gin buffet where you can try as much as you desire for three hours. A highlight is the Cin Cin's take on the Negroni, they call it the Earlgroni, a spirit-forward beverage that uses Bulldog Gin infused with earl grey. Nice!
A. Oasia Hotel Downtown, 100 Peck Seah Street, Level 1 079333
Brass Lion is home to the first, original Singapore Dry Gin. Located on the second floor of this awesome Distillery, while you are there, get up close and personal with Nala, a beast of a copper still during a Distillery Tours. As an expat or a visitor to Singapore; if you are looking for a truly Singaporean product, one that we can say was made in Singapore, by Singaporeans, then Brass Lion Distillery Tasting Room is your Gin Stop.
A. 40 Alexandra Terrace, Singapore 119933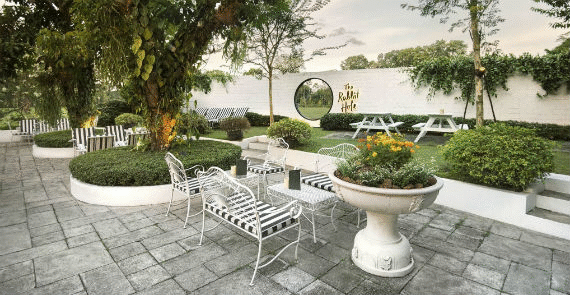 Escape from the hustle and bustle of city life, and be spoilt for choice with 15 types of gin when you tumble down The Rabbit Hole, Singapore's very own specialty Gin Garden Bar. Here, each Gin & Tonic is served with a specially selected garnish, featuring herbs freshly picked from The Rabbit Hole's very own garden, to bring out the individual character of each unique gin. With lush greenery and a beautifully-restored setting, it's like a world unto itself. Unique to Singapore...
A. 39C Harding Rd, Singapore 249541
Comments
Gin - one of the broadest categories of spirits, all of various origins, styles, and flavour profiles, that revolve around juniper as a common ingredient are in the spotlight.
I fancied a cocktail, googled a few places and picked the name I liked - Spiffy Dapper on Expat Choice. The Name instantly reminded me of bar names back in London. Wow - what a choice..... There is no 'menu' to choose some poncy-sounding crap concoction from. Just an innocent looking man who, as it turns out, is a mixologist extraordinaire. My first was a Whisky Sour variant with a bourbon of Angels Envy (it's hard to find that in the US let alone Singapore). Sublime. Next up, a version of Dark and Stormy .... they make their own ginger beer. Incredible. The bar itself has no real frills - but generates its own ambience. Brilliant stumble. Thanks Expat Choice...