Image Credit : French Fold Facebook Page
Singapore has so many choice when it comes to food and beverage alternatives.
Today, we focus on the new, the exciting and the bold. From cubanos to die for, freshest fish from Tokyo, Osaka and Hokkaido, Bao Burgers including truffle Wagyu beef sukiyaki, a perfectly crisped Fish and Chips, delicious Duck Rice, melt-in-your-mouth dim sum or a new Burgers and Shake destination at the Clove at Swissôtel The Stamford, Expat Choice has done the taste test and delighted to share these new selections with our readers. Get Booking !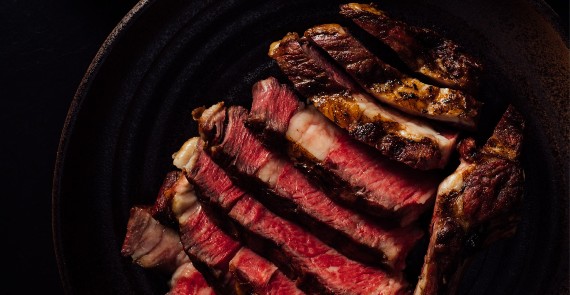 Image Credit : Gemma Steakhouse Facebook Page
After giving Singapore an iconic Italian restaurant, Michelin Chef Beppe De Vito will be helming Gemma Steakhouse. With the vibe of a contemporary dining space, this restaurant is inspired by Mediterranean summertime steakhouses. They have a Josper oven so expect well-cooked, gourmet steaks from large-format meats to prime meats coming from various parts of the world. They've got delicious seafood options like Cappelletti Pasta with Maine lobster, caramelised chervil, sea urchin emulsion and Hokkaido Scallops with pickled banana shallots, Zenzero oil, Ikura. Order choicest of French and Italian wines served to you in a cocktail cart with your steaks and seafood.
INFORMATION
a. 1 St Andrews Road 05-03 National Gallery, Singapore 178957
s. www.facebook.com/gemmasteakhous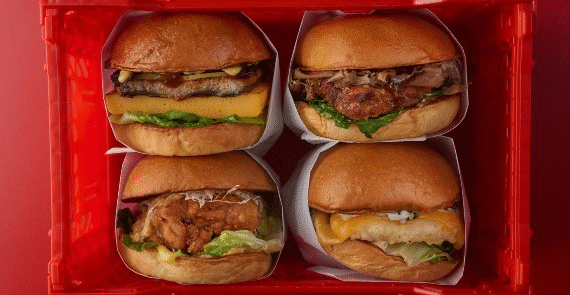 8ASH is the new F&B kid on Ann Siang Hill. A multiconcept modern casual diner, 8ASH is a retro-outfitted 40-seater restaurant that houses three distinct brands under one roof. Guests can enjoy American and Japanese cuisines under house brands Mirai Burgers , Hoshi Hill and famed fully vegan Love Handle Burgers, in an array of luxe-comfort dishes meant for sharing. Nestled in a cosy nook of Ann Siang Hill - the acronyms forming the namesake of 8ASH - the newly renovated shophouse boasts a tech-driven kitchen on the first floor, with dining space on the second. Prior to opening, 8ASH operated solely as a dark kitchen serving the online delivery and takeaway needs of the various brands under the Group. To celebrate their launch, 8ASH will be offering an irresistible promotion! Be the first 150 in the queue on either the 4th, 5th, 11th, or 12th of November from 5-9.30pm and purchase burgers and signature dishes at just $1.
INFORMATION
a. 8 Ann Siang Hill, Singapore 069788
w. www.8ash.sg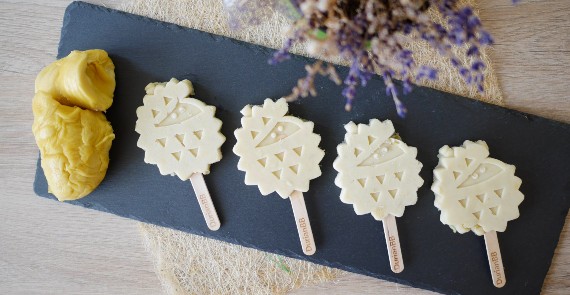 Image Credit : Durianbb Singapore Facebook Page
Durian lovers are going to love this little paradise called Durian BB, serving all kinds of innovative edibles made with this delicious fruit, even coffee. This new cafe serves mouth-watering durian cheesecakes like I'm Burnt, Love From New York and Cheese Lover. There are plenty of refreshing drinks to cut down on the sweetness as well as delicious pastries like polo buns, creampuffs and egg tarts. You can also go for their soft serves, desserts and fruitlets. Let the durian craze take you over at this cute cafe.
INFORMATION
a. 462 Crawford Ln, #01-65, Singapore 190462
s. www.facebook.com/durianbb.sg/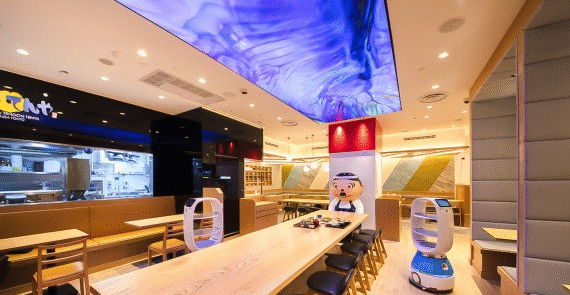 Image Credit : Tenya Singapore Facebook Page
Craving for some crispy Japanese tendon tempura? Reserve your table at the newly opened Tenya, a restaurant by one of the top tendon chains in Japan. Relish some crispy treats like Premium Tendon, Tenya Tendon, Seafood Tendon and Kakiage Tendon. Make it a full meal by ordering a plate of cold soba noodles along with your tempura and pair your food with chilled Asahi beer, IBC Root Beer or free-flowing Hot Japanese Tea. To create a meal of your choice, opt for their Set Meal where you can pick the kind of tempura and noodles you prefer as well as the quantity.
INFORMATION
a. 181 Orchard Rd, #B1-01 Orchard Central, Singapore 238896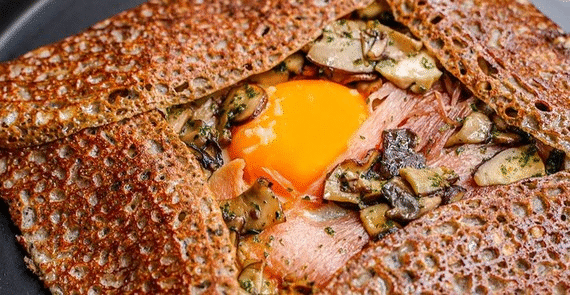 Image Credit : French Fold Facebook Page
Step into this quaint cafe for a caffeine fix, a wholesome breakfast of delicate crepes and eggs, a hearty brunch with boozy cocktails, a delicious meal or even an afternoon break. Bringing a little piece of France for you, the newly opened French Fold by the Merci Marcel group is gaining attention rapidly. Tuck into their delicious Buckwheat Galette blanketing sumptuous chorizo slices, Comté cheese and an organic sunny side up egg ready to ooze at the first cut.
INFORMATION
a. 204 Telok Ayer St, Singapore 068640
w. mercimarcelgroup.com/fold/telok-ayer-singapore/
s. www.facebook.com/French-Fold-11583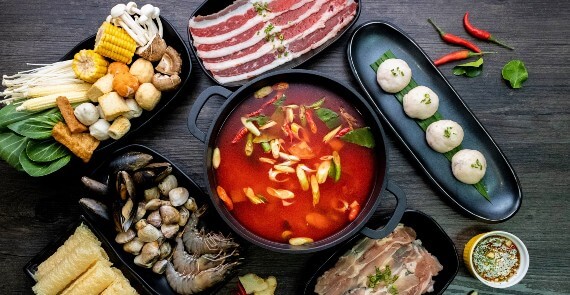 Image Credit : Suki-Suki Thai Hot Pot Facebook Page
November has begun and as the temperature dips further in the coming days, we'll need lots of warmth and spice. We're talking about hot and fiery Asian soups soothing our oesophagus and our hearts and we've recently found delicious ones in the newly opened Suki Suki Thai Hot Pot. If you can handle your spice then go for their Red Tom Yum or Tom Yum Yen Ta Fo which is lightly spiced. They also make a sumptuous Khao Soi, Sweet Basil Chicken and serve thinly sliced wagyu beef with a choice of tempting dipping sauces.
INFORMATION
a. #01-01, 2 Yishun Close, HOMETEAMNS CLUBHOUSE, Singapore 767944
s. www.facebook.com/sukisukithai/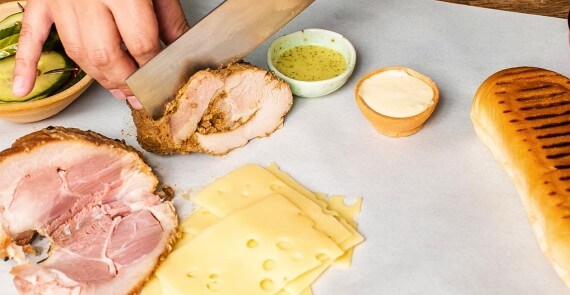 Image Credit: Porkypine Facebook Page
Sometimes it's the simplest things that you crave the most. For the perfect cubano, Porkypine is the place to go. With their double fermented bread, cured and smoked ham, roast pork, lard mayo and other special ingredients, their cubanos are to die for. Pair it with a drink of your choice and enjoy your toothsome, no-frills meal.
INFORMATION
a. 112 Telok Ayer St, Singapore 068581
s. www.facebook.com/porkypine.sg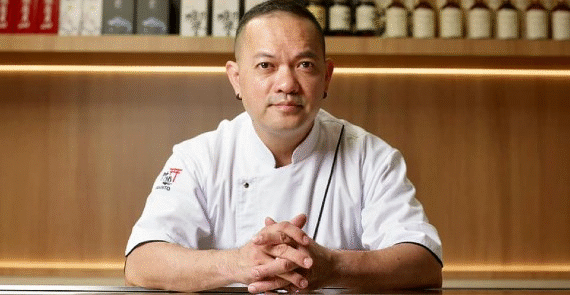 Image Credit: Ginza Shinto Facebook Page
With over 30 years of experience, Chef Ron of Ginza Shinto is bringing you the freshest fish from Tokyo, Osaka and Hokkaido in this newly-launched contemporary Japanese sushi and omakase joint. The omakase menus are updated biweekly to provide you with the freshest ingredients, and the ala carte menu also has a range of delectable options. So head on over to this 50-seater luxury dining venue Robertson Quay for an absolutely unforgettable meal.
INFORMATION
a. 5 Mohamed Sultan Rd, Singapore 239014, #01-01
s. www.facebook.com/ginzashintosg/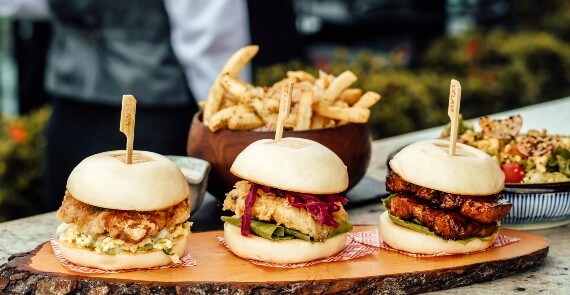 Image Credit: CÉ LA VI Singapore Facebook Page
For a gorgeous view and a mouth-watering meal, head on over to none other than Bao by Ce La Vie. Specializing in 'Bao Burgers' - a mix between moist, fluffy Asian baos and classic Western hamburgers - Bao offers a range of delectable options to choose from including truffle Wagyu beef sukiyaki, salted egg-crispy prawn, chicken karaage, black Angus BBQ beef, and Sichuan eggplant. So order up a fusion cocktail, grab some crispy fries and enjoy this one-of-a-kind experience.
INFORMATION
a. SkyPark at Marina Bay Sands, Tower 3,, 1 Bayfront Avenue 018971
s. www.facebook.com/celavisingapore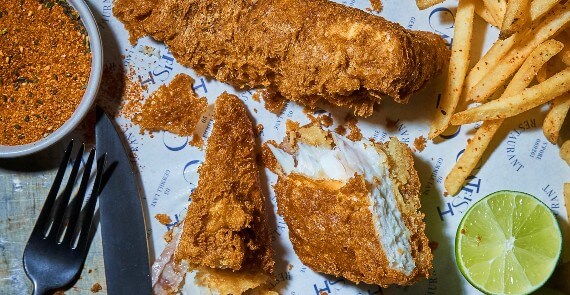 Image Credit: Catfish Restaurant Facebook Page
There is nothing like going out and having fresh and perfectly cooked seafood. Catfish is a contemporary fish grill and raw bar that serves an Asian fusion menu started by Chef Andrew Walsh, the force behind restaurants like cure, Bao Boy and Butcher Boy. Whether you're in the mood for a quick lunch of steaming hot, perfectly crisped Fish and Chips, or a fancy, elaborate dinner of Sesame Prawn Toast with uni and caviar, Catfish promises to give you a meal that will delight and satisfy.
INFORMATION
a. 5 Gemmill Ln, #01-01, Singapore 069261
w. catfish.sg/
s. www.facebook.com/Catfish.SG/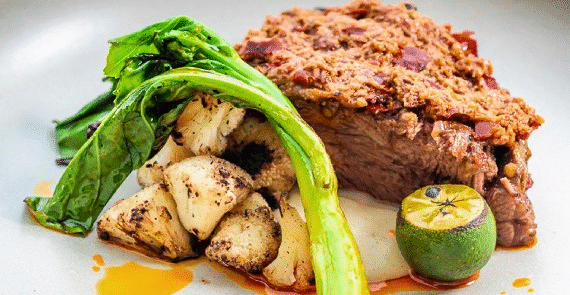 Image Credit: Avenue 87 Facebook Page
Avenue 87 focuses on bringing its patrons modern Asian dishes. Started by two childhood friends, Avenue 87 aims to adapt the familiar flavours of their youth in innovative new ways. From Octopus to Baby Lamb to Duck Rice, each dish is bursting with flavour and the fruits of the collaboration between these two truly talented chefs.
INFORMATION
a. 47 Amoy Street Singapore 069873
s. www.facebook.com/Avenue87.sg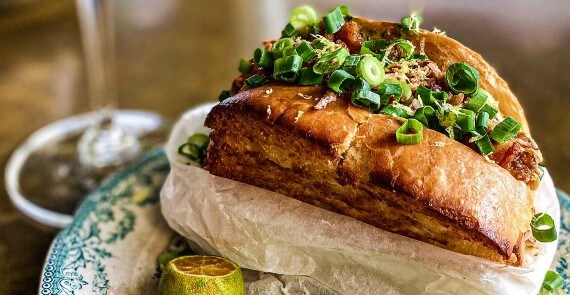 Image Credit: Tiong Bahru Bakery Facebook Page
No exciting plans for the evening, but in the mood to go out? Well then head on to Le Vin, Lavain - a sundown Drunken Farmer takeover at Tiong Bahru Bakery's Eng Hoon flagship store. For those unfamiliar with Drunken Farmer, they are a travelling natural wine bar that offers a wide range of labels of natural vino to their patrons. Le Vin, Levain also has a range of snacks on offer which include sourdough waffles and blue prawn rolls. Open Wednesday to Sunday from 6 pm to 9 pm, this is one event you don't want to miss.
INFORMATION
a. 56 Eng Hoon Street #01-70 Singapore 160056
s. www.facebook.com/tiongbahrubakerye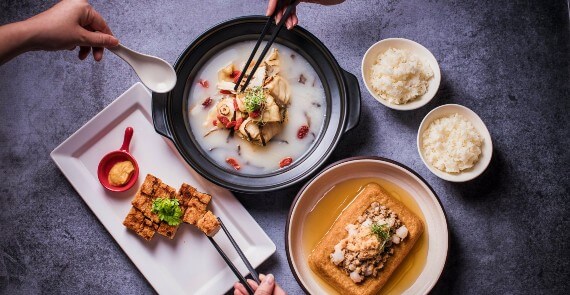 Image Credit: Tang Lung Restaurant Facebook Page
Options galore at Tang Lung restaurant, with over 60 different regional Chinese dishes to choose from. The restaurant, located at The Pier at Roberton Quay, prides themselves on making gourmet cuisine that is also accessible and affordable. With their open kitchen, you can watch the chefs prepare melt-in-your-mouth dim sum like the Pineapple Char Siew Tart, the Truffle Mushroom Crystal Dumpling, and the Pork Siew Mai with Salted Egg Yolk.  They also serve many other scrumptious dishes that are not dim sum, like their Steamed Flower Crab in Shaoxing Wine, which is a customer favourite.
INFORMATION
a. 80 Mohamed Sultan Rd, #01-12 Singapore 239013
s. www.facebook.com/tanglungsg/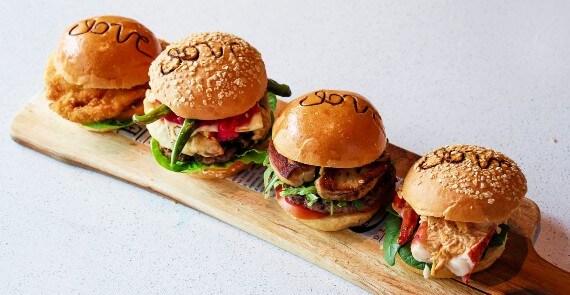 Image Credit: Clove Facebook Page
Formerly Cafe Swiss, the Clove at Swissôtel The Stamford is a brightly lit all-day dining destination with a new dining concept - Burgers and Shakers. With their thick shakes, crisp salads, craft beers and handcrafted burgers, CLOVE is a great choice for a casual day out. With sustainably sourced ingredients and plenty of plant-based protein options, this is a health-conscious and yet yummy place to grab a delicious and filling lunch.
INFORMATION
a. 2 Stamford Rd, Singapore 178882
w. www.swissotel.com/hotels/singapore-stamford/dining/clove/
Comments
8ASH is the new F&B kid on Ann Siang Hill. A multiconcept modern casual diner, 8ASH is a retro-outfitted 40-seater restaurant that houses three distinct brands under one roof. The retro neon-lit dining outfit is helmed by head chef Addis Tan, who has an illustrious background in some of Singapore's most prestigious establishments such as Garibaldi and Ricciotti with over 14 years of experience under his belt and who is an ardent supporter of plant-based fast good food. American and Japanese influences are heavily found across the brands, materialising in the form of the food available on the menu. Think iconic burgers and Japanese bowls, remastered with premium ingredients such as caviar and ikura freshly flown in from Hokkaido, where 8ASH gets most of its ingredients from. Mirai Burgers is the American-Japanese burger concept under 8ASH, offering creations that use classic Japanese flavours and cooking techniques, and showcases them in such as the Ultimate Fish & Caviar Burger ($22) and Yuzu Karaage Burger ($14) - the former of which comprises of hake filet and caviar tartrate enveloped in fluffy brioche, while the latter is fried chicken in yuzu kyosho batter, American slaw and mature cheddar.