Viceroy Bali is family owned and operated, a rare affair for 5 star hotels in Bali. Situated only a five minute drive from the bustling Ubud shops, however your private, heated infinity villa pool overlooks a spectacular jungle ravine known as Valley of the Kings.
Watch as Margaret Bainbridge, owner of Viceroy Bali, explains the history behind our family-run luxury resort from the Valley of the Kings in Ubud, Bali. Video Credit: Viceroy Bali
Every detail of this tropical sanctuary has been meticulously designed to provide an extraordinary expression of Balinese authenticity whilst also being world-class. Viceroy is the only Bali luxury resort to have won the Condé Nast Traveller accolade of #1 Resort in the World (2018).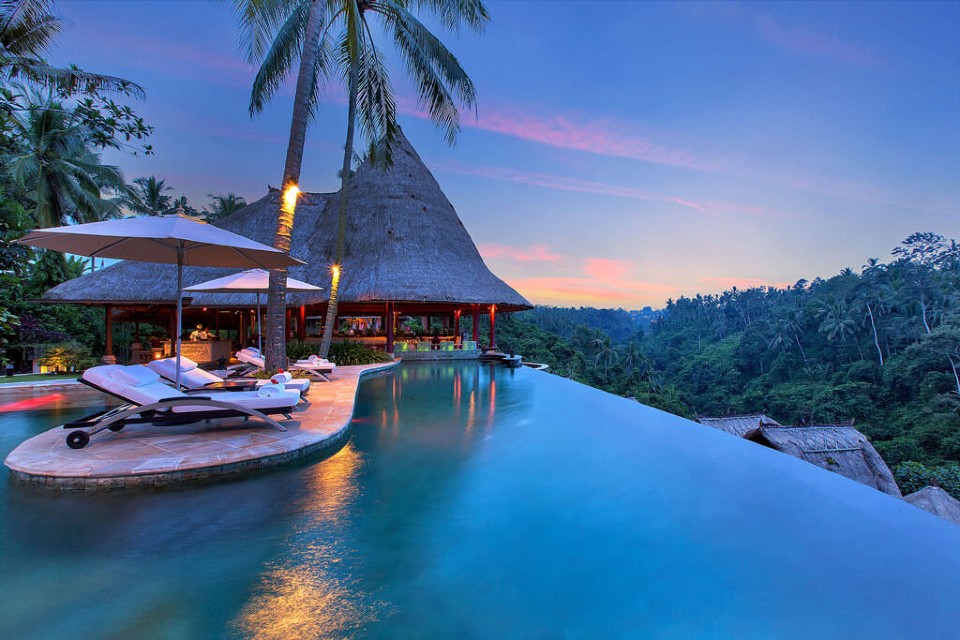 A secluded haven for romantics, adventurers, and the mindful; Viceroy Bali luxury resort offers the ultimate private retreat. A place where time slows down, connecting you with vibrant mother nature and offering rejuvenation. The new, state-of-the-art wellness centre Lembah Spa has an extensive menu of holistic treatments and fitness center with a squash court.
What sets Viceroy Bali apart from other 5 star hotels in Bali is the level of service and attention to detail. With over 170 staff for just 40 pool villas, we can anticipate your needs and personalise each stay, whilst maintaining privacy. Book today your vacation in one of the best Bali luxury resorts. 
Unlike many upscale Ubud hotels, the intimate and friendly ambience is felt through out the resort as all villas are built just a stroll from the supporting facilities like Cascades Restaurant, Aperitif Restaurant & Bar, The Lembah Spa, Viceroy Bar and resort pool, and the meeting and conference facilities.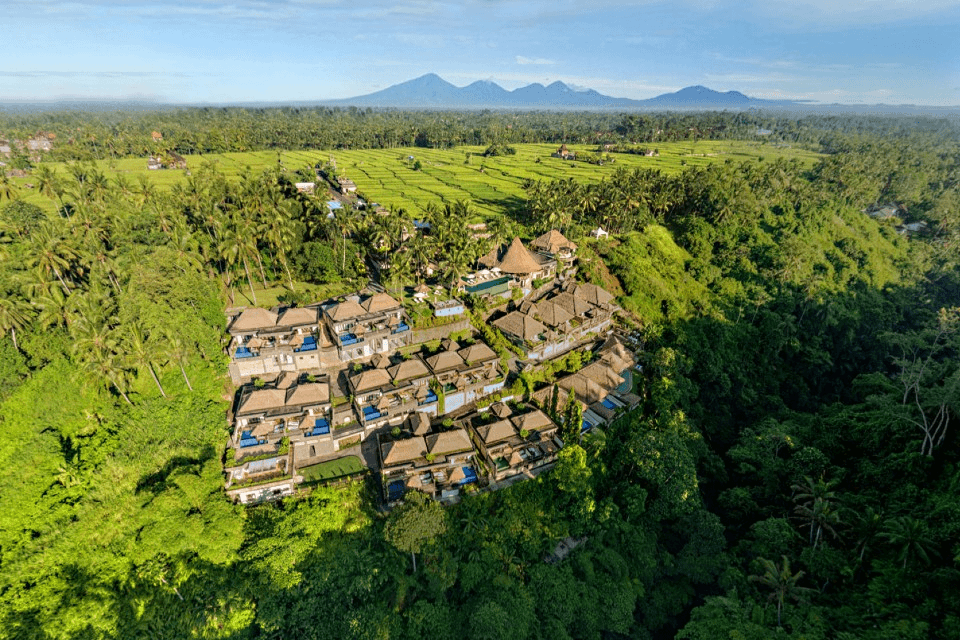 ​​​​​​​
Viceroy Bali is owned and managed by an Australian family with vast worldwide travelling experience who have bestowed the resort with their love of culture and fashion. Guests can expect to experience graceful and caring personal service from the owners and their dedicated professional staff.
All Viceroy Bali guests are treated to individual personal service from all staff, with discretion, privacy, and security, being the priority. Viceroy Bali guarantees all guests absolute privacy and discretion so that the guest's stay at the hotel remains their own experience, and is not public knowledge.
t. +62 361 971 777

w. www.viceroybali.com/en/

s. www.facebook.com/ViceroyBali

e. [email protected]​​​​​​​