Hero Image: Margaret River Chocolate Company www.swanvalley.com.au
Harvest Tours offer full day tours and private "customised" charters picking up from Perth ( if required ) allowing you to enjoy extended time in the region to indulge and discover the hidden treasures along the way.
Harvest Tours have the balance just right, fine wine, gourmet foods, cheese tastings paired with wine, chocolate, coffee, excellent personal knowledge of the area and the local suppliers.
Harvest Tours' unique gastronomic journey celebrates the food and wine artisans of the Margaret River region.  Inspired by talent, passion and the beauty of local organic ingredients, the team promise you an experience that is both exclusive and unforgettable.​ 
Full Day Wine Tour for Food Lovers, for a small groups or Private Charters tailored to meet your needs for both small and extended groups. Let's take a look at what a three-day charter tour may look like for you and your group.
Reach out to Harvest Tours Here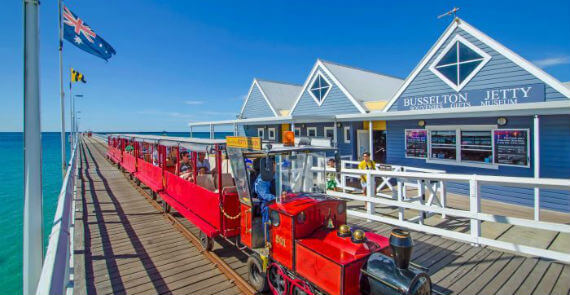 Image Credit courtey www.abc.net.au
DAY1:
Pickup from accommodation (Perth) or (Airport)
Travel to Bunbury Dolphin Discovery Centre, indulge in a coffee break and light lunch (guest expense) before hopping aboard a boat cruising the bay enjoying a Dolphin Discovery tour (2hrs)
Busselton is the next stop overlooking the stunning Geographe Bay, experience the iconic Busselton Jetty and enjoy a Train and Underwater Discovery Tour (2hrs) 
After this your group will make its way down to Margaret River with Harvest Tours to your pre-arranged accommodation.
Reach out to Harvest Tours Here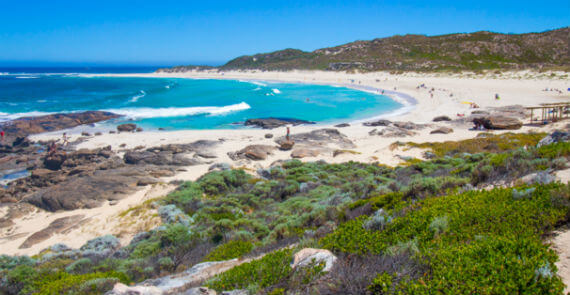 Image Credit  Prevelly Beach, Margaret River, WA ...trover.com
DAY2: 
Premium Wine & Food Tour
You are in for a real treat today!  A day out enjoying premium wine and food, you will visit four fabulous cellar doors and taste an extensive range of wines, as well as dedicated foodie destinations to experience tastings of gourmet local produce.
The tour begins with a coffee experience to kick start your day at Yahava Koffeeworks before heading to Prevelly Beach (the iconic surfing beach) and a great opportunity for photographic enthusiasts.
Next we indulge in wine tasting in fine wines (biodynamically certified) paired with fresh free-range meat products before heading to lunch and wine tasting at Xanadu Wines accredited five-star restaurant enjoying a three-course lunch, a glass of wine with your meal is included. 
After lunch you will visit the barrel room before indulging in some cheese from Margaret River Cheese Company fine chocolate is next at the Margaret River Chocolate Company.
We then visit Frasor Gallop Estate for more wine tasting before visiting Vasse Virgin for natural olive oil skin products and sampling of gourmet foods - a popular shopping opportunity.
Wild Hop Brewing is next to indulge in a cleansing ale (guest expense) and to finish the day we visit Canal Rocks - another great opportunity for photographic enthusiasts to get some beautiful shots - before returning to your accommodation in Margaret River.
Reach out to Harvest Tours Here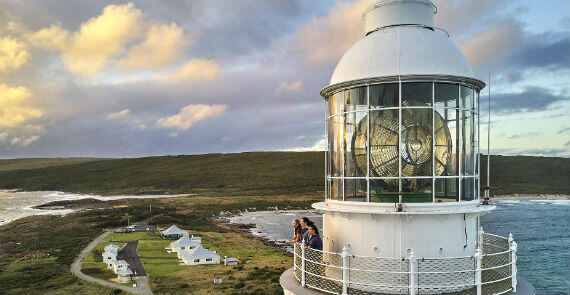 DAY3: 
Pickup from your accommodation including bags (you will require walking shoes today)  
We hit Koffeeworks for a morning coffee break before heading to Leeuwin Lighthouse to enjoy a guided tour then it's a scenic drive up the coast taking in the beauty of the Boyanup Forrest - a photographers dream
We move on to Lake Cave which is followed by lunch at Flutes Restaurant - a three-course lunch with a refreshing glass of wine with your meal is included. Although, prior to lunch you can indulge in wine tasting and take in the scenic views at Brookland Valley's cellar door.
After lunch a stroll around the iconic town of Cowaramup for the last bit of shopping before returning to your accommodation in Perth or Airport to join your flight home 
Reach out to Harvest Tours Here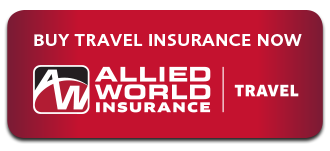 Comments
Did You Know? All set tours include a five star lunch at either Flutes Restaurant, Xanadu Wines or Brookwood Estate, coffee tasting, taste chocolate made fresh from the bean to the bar, Vineyard tour Experience (on request- Note not available during vintage). Pairing meat with wine pairing, pick-up and return to your accommodation free of charge and coolers on board, bottled water supplied free of charge. Private Charter: Harvest Tours finely appointed fleet caters for all groups - all have on board coolers, bottled water supplied free of charge to store your harvested goodies. The Harvest Tours' team will expertly develop an itinerary to suit your requirements. Pick-up and return to your accommodation free of charge, your driver/guide is there to assist you throughout your tour of indulgence & discovery.
Stephen was our driver for these 6 days. And his service was genuinely sincere, thoughtful and from the heart! He was always accommodating and joyful during our travels. Always willing to initiate the extra mile to help us collect tickets for the various attractions. He was always early for pick ups and drove safely. Travelling with him gave us a peace of mind and truly was a pleasure! Highly recommended if you are looking to travel especially in a large group. The minibus was spacious and he included a trailer for our luggage. Even included a huge cooler to store our cold food and vegetables. Very thoughtful indeed. Fabian Teo recommends Harvest Tours on Facebook