Hero Video: Lightfoot Travel Hero Image: Thailand
The great thing about Thailand is that there's always somewhere new to discover. Here's where to put on your hitlist for the rest of 2019, as recommended by Lightfoot Travel.
Best For Peace & Quiet
Golden Triangle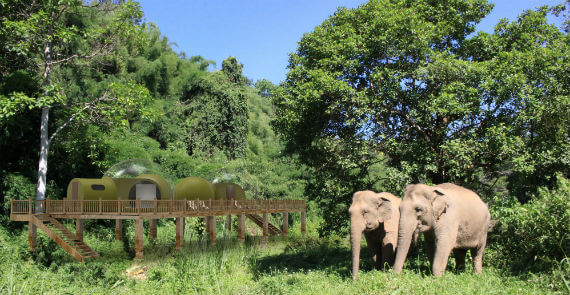 Thailand's most northern province is the perfect place to pitch up with a book by the river, trek to ancient settlements and visit the colourful hill-tribes. Rest your head at Anantara Golden Triangle in Chiang Rai a tranquil property which offers guests the chance to interact with elephants and learn about Mahout training. It's also home to two brand new Jungle Bubbles – transparent domes with a bedroom, living space and bespoke furnishings - offering uninterrupted views of the pachyderms.
Best For Activities & Escape
Phuket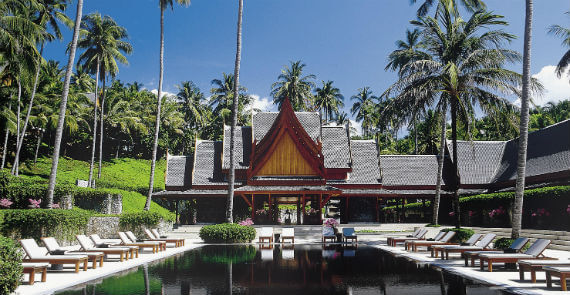 Venture away from the throngs, pearly-white beaches, national parks and plentiful watersports and Thailand's largest island of Phuket will provide you with a thoroughly relaxing getaway. Stay at Amanpuri where there's a host of activities for all ages, from beach safaris, video workshops, cooking classes and Pilates lessons. Alternatively, the black swimming pool, beautiful private beach, tennis courts and fleet of yachts will keep you just as occupied.
Best For History & Culture
Kanchanaburi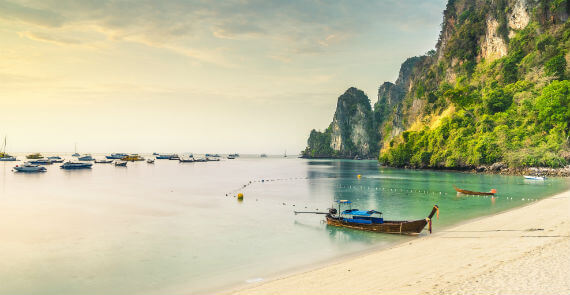 Peppered with natural and historical attractions, Kanchanaburi is the place to pack in some Thailand sightseeing. World War II memories include the Death Railway, Bridge over the River Kwae (Kwai) and the Allied War Cemetery, but there's also Khmer temple ruins, caves, bamboo rafting and shopping to discover. Living up to its name,The Floathouse River Kwai is located right on the River Kwai, and along with being a unique stay with homely rooms, guests can jump from their villa into the water!
Best For Privacy & Glamour
Koh Kood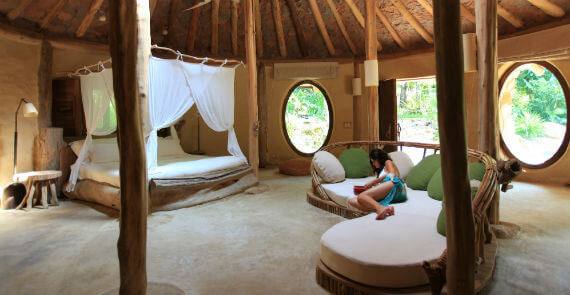 Koh Kood is home only to snazzy Soneva Kiri, a stunning property which can only be reached by private plane from Bangkok. Upon arrival, a five-minute trip on a speedboat will deliver you to a paradise where life is slow and shoes are unnecessary. If you're travelling with children, there's a high chance you may not see them at all as the kids' club - The Den - will lure them away. As for grown ups, put sunbathing by the beach, trying a Watsu treatment or free yoga class, and chartering a private yacht on your schedule.
Best For Crafts & Cool
Chiang Mai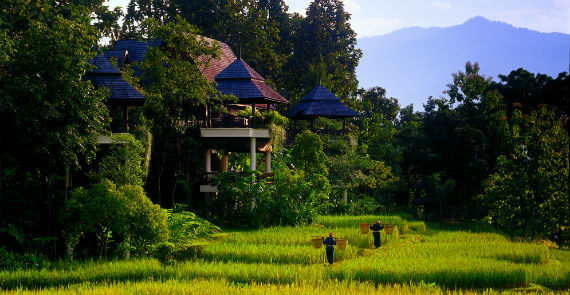 Before tourism, Chiang Mai was the hub for Thailand's handicrafts. The city has since flourished, but the ancient history and culture has remained. Pack sensible footwear and uncover the cultural complex filled with boutique hotels, street stalls and temples. After a few hours of pounding the pavement, rest up at the Four Seasons Resort Chiang Mai. Family Residences are available and the kids' club offers a busy schedule of fun and games.
Best For Beach & Style
Koh Samui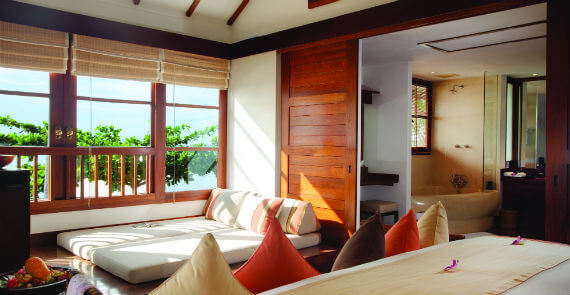 Laidback Koh Samui is always a great go-to thanks to its calm bays and soft sands. Escape the more commercial areas at Belmond Napasai where the private residences – spacious, modern, and with large swimming pools – are brilliant for larger groups, there are daily activities laid on for children, leaving adults to explore by bike, go snorkelling, check out the indoor boxing ring…or just nap under a coconut tree.
Lightfoot Travel is a luxury tour operator with offices in Singapore, Hong Kong, Dubai and London specialising in designer holidays around the world. Tel: Hong Kong +852 2815 0068, Singapore +65 6438 4091.www.lightfoottravel.com