Hero Image Credit: Day 4: Cape Leeuwin Lighthouse - Your Margaret River Region
Harvest Tours offer full day tours and private "customised" charters picking up from Perth ( if required ) allowing you to enjoy extended time in the region to indulge and discover the hidden treasures along the way.
DAY1:
Harvest Tours will pick you up from Perth International Airport and transport you to the accommodation in Fremantle.
DAY2:
After a good night's rest, and morning pickup from accommodation (including luggage), we commence with the first activity of the day – a drop off at the bustling Fremantle waterfront for the Whale Watching Tour, where you can see majestic humpback, southern right and blue whales between the months of May and December; experience the excitement of seeing them up close and take some amazing photos.
Experience an on board hydrophone which is played through the high quality sound system so you get the opportunity to listen to the amazing whale songs of the Humpbacks and see and hear mother and calf communicating as they often swim around the your Jet Adventures & Harvest Tours Whale Watching Jet Speed boat. 
After the tour, enjoy the scenic drive from Fremantle to Margaret River, arriving at your pre-arranged accommodation, Prideau's of Margaret River, which is located right in the heart of the town, with spacious, trendy & comfortable rooms.
07:15 - Pickup from accommodation (including luggage)
07:30 - Drop to Fremantle waterfront
15:00 - Fremantle to Margaret River  
18:30 - Margaret River
Reach out to Harvest Tours Here
DAY3:
After pickup at Prideau's, we take you on the Yahava Koffeeworks Safari for an unmissable bean-to-cup coffee experience. This is followed by wine tasting at Brown Hill, where you can visit stunning vineyards, and observe their winemaking process; and a subsequent wine tasting paired with delicious free range meats at McHenry Hohnen.
After a stop for lunch at the Cheeky Monkey, we head to the Margaret River Chocolate Factory for tastings of their delicious treats, ice-cream & drinks. The day isn't done yet, as our next stop is Vasse Virgin, where you can buy luxurious olive oil skin care products and taste their gourmet food.
A visit to Canal Rocks provides a photo point for the day, so you can take in all the views through a lens, before carrying on to The Beer Farm for some award-winning beers (wine, cider & local spirits also available) best enjoyed in truly picturesque surroundings, before the final drop off back at Prideau's.
08:45 - Pickup from Prideau's
09:00 - Yahava Koffeeworks Safari
11:00 - Brown Hill
12:00 - McHenry Hohnen
13:00 - Cheeky Monkey
14:30 - Margaret River Chocolate Factory
15:30 - Vasse Virgin
16:30 - Canal Rocks
17:00 - The Beer Farm
18:00 - Return to accommodation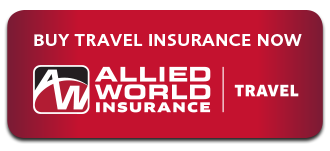 DAY4:
After the morning pickup from accommodation, our first stop is a drive-through where you can get yourself a coffee (cost included) in preparation for a visit to the breathtaking Jewel Cave & Leeuwin Lighthouse (under the Augusta Icons Pass Package) that is our first event of the day.
Depending on which time of year you choose to take the tour, this includes a chance to feed stingrays their lunch. After that, we're off to Xanadu Wines – which was featured as one of WA's Top 50 Best Restaurants in 2017 & 2018 – for a scrumptious lunch made from local & seasonal ingredients.
Lastly, we're off to Prevelly Beach for endless sun, sand & stunning vistas that are a treat for the eyes – and the camera – before heading back to accommodation.
08:00 - Pickup from accommodation
08:15 - Coffee break
09:30 - Jewel Cave
11:00 - Leeuwin Lighthouse
12:30 - Feed the stingrays (seasonal)
13:30 - Xanadu Wines
15:00 - Prevelly Beach
16:00 - Return to accommodation
Reach out to Harvest Tours Here
DAY5:
After the morning pickup from accommodation (including luggage) and drive-through for coffee is completed, we head to Manjimup. The first stop is a tasting and tour of a beautiful chestnut farm, followed by a tasting and exquisite lunch at The Truffle & Wine Co – the largest producer of Black Winter Truffles in the world.
After lunch, we drive to Walpole for the Tree Top Walk – a walkway that stands 40 metres above the ground amid trees and plant life, much of which is unique to Western Australia. A scenic drive to Albany through The Valley of the Giants to pre-arranged accommodation concludes the day
07:00 - Pickup from accommodation
07:15 - Coffee break
09:30 - Margaret River to Manjimup 
09:30 - Manjimup chestnut farm
10:30 - The Truffle & Wine Co
12:30 - Manjimup to Walpole
14:00 - Walpole Tree Top Walk
16:00 - Walpole to Albany
17:30 - Albany accommodation
DAY6:
After morning pickup from accommodation (including luggage), the day begins with a guided tour of Albany's Historic Whaling Station, where you can receive fascinating insights into the history & industry of whaling, see visual and audio reenactments of a real working whaling station, and view the magnificent blue whale skeleton, among many other attractions.
After that, it's off to The Gap, which features spectacular natural rock formations that provide a backdrop for truly outstanding photos. After lunch, we head to Mount Clarence, where you will see the ANZAC Desert Corp Memorial, as well as some incredible views, before your final drop off at Perth International Airport.
09:00 - Pickup from accommodation
10:00 - Albany's Historic Whaling Station
11:30 - The Gap
12:30 - Lunch
13:30 - Mount Clarence
14:30 - Albany to Perth International Airport
Harvest Tours aim to please the discerning Gourmet Tourist by offering an authentic experience of Margaret River and our Southwest regions.  
They want to show you the best of the best - the regions greatest food artisans, the most skilled winemakers, the region's best produce, stunning scenery, passionate and inspiring business owners and personal and informative commentary by friendly and knowledgeable guides. Enjoy every moment!
NOTE: Sample only, these charters are designed in conjunction with the Traveler and Harvest Tours – cost available once itinerary is settled and numbers are known. (Booking done online by Harvest Tours)
Reach out to Harvest Tours Here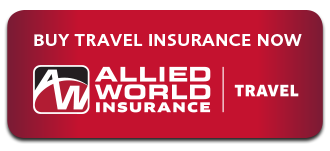 Comments
Stephen was our driver for these 6 days. And his service was genuinely sincere, thoughtful and from the heart! He was always accommodating and joyful during our travels. Always willing to initiate the extra mile to help us collect tickets for the various attractions. He was always early for pick ups and drove safely. Travelling with him gave us a peace of mind and truly was a pleasure! Highly recommended if you are looking to travel especially in a large group. The minibus was spacious and he included a trailer for our luggage. Even included a huge cooler to store our cold food and vegetables. Very thoughtful indeed! Fabian Teo recommends Harvest Tours on Facebook