COVID-19 may have changed the way we travel but not the way we all dream of taking holidays. David Bowden sows the seeds for future vacations with his tales, 'Wish You Were Here'.
As the boat pulled into the wharf, I cast my eye across the ocean to barely see anything on the horizon. Apart from some indentations suggesting other islands, my resort home for the next few days appeared to be the only civilisation for as far I could see. The intensity of light and vibrancy of colour was unbelievable with gleaming turquoise waters, something I had never seen before.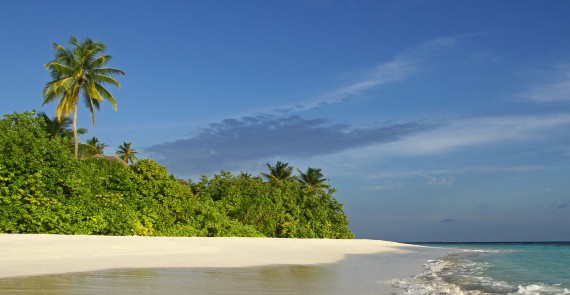 The Maldives comprise 1,200 islands scattered across 20 atolls and, with no point higher than a few metres, explained why there was virtually nothing on the horizon. Visitors to the Pullman Maldives Maamutaa have a sense that the entire Indian Ocean is theirs alone.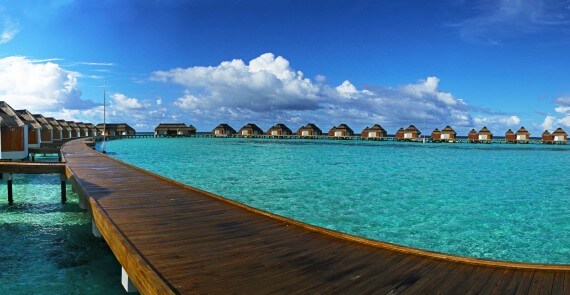 While remote, the Pullman comes with the finest luxuries as I discovered after being whisked to my over-the-water villa. It was luxurious in design and features with an indoor and outdoor area that included a pool.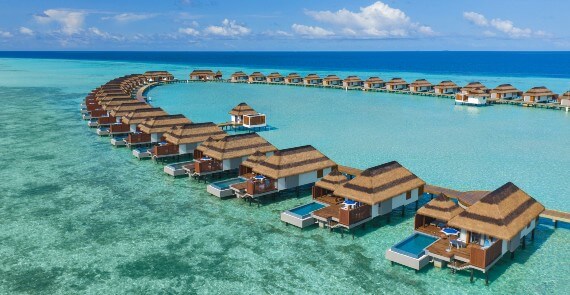 Luxury Living
With just 122 premium villas, guests enjoy privacy with abundant natural vegetation around the beach villas and block-out partitions around pool villas. Over-the-water villas extend over an atoll teeming marine life and visible to guests from in-floor glass panels. I saw small black-tipped reef sharks, rays and a kaleidoscope of fish while soaking in my swimming pool.
A high ceiling and floor-to-ceiling windows made the villa more spacious. Cable television is provided with global news channels for staying in touch with resort-wide wi-fi on offer. A large bathroom is half-open with an outdoor shower as well as one under cover and a large freestanding bathtub.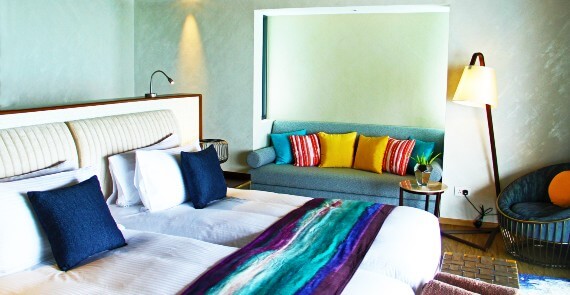 The outdoors living area is as important as the interior. Wooden decking surrounds the exterior with a pool, table setting and lounge providing a cosy area for reading.
Eat, Drink and Be Merry
The Maldives property is the first Pullman hotel in the world to offer all-inclusive facilities, covering accommodation, all meals, all beverages, two excursions and non-motorised watersports. The beauty of this is that guests can holiday knowing that everything except for motorised sporting activities and spa treatments, is covered.
Guests dine and drink in six outlets (Mélange, The Hub, Phat Chameleon, Saffron Affair, Souq Oven and Sol Rising). Diners also choose from a complimentary list of 80 wines, premium liquor, beers and ciders. This is in addition to having access to their complimentary mini bar (replenished twice daily).  There are healthy dining options too with Sol Rising serving healthy breakfasts of nuts, fruits, juices and yogurts in a poolside setting.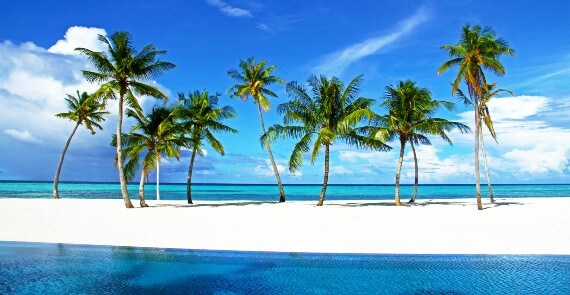 In Mélange, freshly squeezed juices are offered along with vegan options and some gluten-free dishes. A full range of all-day buffet dishes is also served here. Souq Oven offers Mediterranean cuisine for lunch and Middle Eastern dishes for dinner.
Another innovative dining concept is Phat Chameleon, a vegetarian restaurant set in an herb garden. Attention is placed upon healthy ingredients, sourced from the adjoining garden and creatively plated to ensure dishes appeal to even diehard meat-lovers.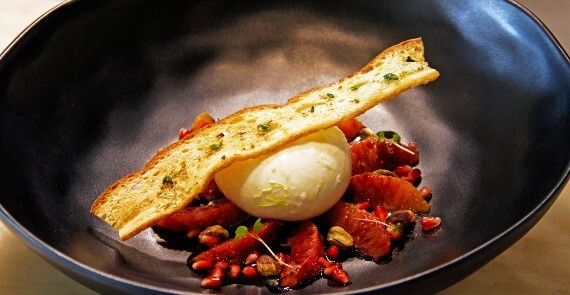 Beverage outlets include The Hub (poolside beverages), Saffron Affair (sophisticated sunset cocktail lounge with indoor and outdoor seating) and Sol Rising (cocktails served from mid-morning to late evening).
Restful Resort
Honeymooners flock to the Maldives and the Pullman places emphasis on the villa interiors. There are other excellent recreational facilities in the resort including the Spa by Phytomer (located over the water), a kid's club, 24-hour gym and watersports facilities.
Guests can participate in other activities including cooking classes, sunset cruise, dolphin watching to see Spinner Dolphins perform and nature walks.
The resort's resident marine biologist conducts excursions on the land and in the sea. Guided snorkelling excursions are available as is diving with PADI accredited instructors.
The Journey
Various airlines fly direct to Male, the Maldivian capital and upon arrival, Pullman staff assist with transfers to the domestic airport for the 55-minute flight on Maldivian Air to Kooddoo Airport on Gaafu Alifu Atoll. From Kooddoo Island, it is a 15-minute boat journey to the resort located on Maamutaa Island.
Contact
About David Bowden
David Bowden is a freelance journalist based in Malaysia, specializing in travel and the environment. While Australian, he's been living in Asia longer than he can remember, and returns to his home country as a tourist. When not travelling the world, he enjoys relaxing with his equally adventurous wife Maria and daughter Zoe. He's the author of Enchanting Borneo, Enchanting Malaysia and Enchanting Singapore. Also in this series you will find Enchanting Vietnam, Enchanting Penang, Enchanting Indonesia, and Enchanting Langkawi
Comments
COVID-19 may have changed the way we travel but not the way we all dream of taking holidays. David Bowden sows the seeds for future vacations with his tales, 'Wish You Were Here'.
Switzerland is a mountainous country renowned for its picture-perfect alpine landscapes. There is probably nothing more impressive in this land-locked nation than the steep terraced slopes rising above the tranquil northern foreshores of Lac Léman (Lake Geneva) between Vevey and Montreux. This popular destination is known as the Swiss Riviera. Queen's Freddie Mercury (statue in Montreux) and Charles Chaplin (museum near Vevey) chose to live here and the annual Montreux Jazz Festival in July attracts an eclectic mix of the world's finest musicians. Read More of my story Here: https://www.expatchoice.asia/travel/lavaux-switerland-wish-you-were-here