Getting scammed in an unfamiliar place is as bad as it can get for a traveller, particularly when at the mercy of the guy behind the wheel. Here's how to avoid falling for the scams unscrupulous taxi drivers can pull.
Big Money, No Change
The driver might switch your bill for a smaller one, arguing that's what you gave him. Or he might claim he has no change so you hand over a 'rounded up' denomination just to get away.
Wise Traveller suggests: Ensure you have loose change and small bills to offer the correct change. Get a ballpark cost of the fare before you get into the taxi.
Fare's Unfair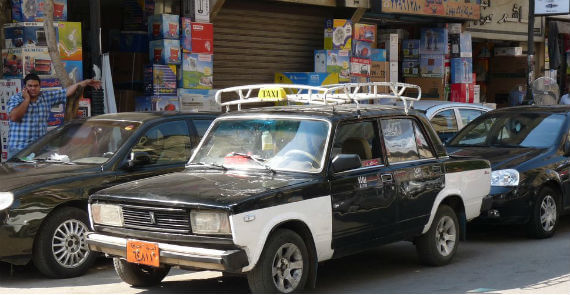 A simple scam is to charge a foreigner more than the rates offered to locals or to hike up charges at the destination.
Wise Traveller suggests: Wise up to taxi fares from airports before you go. Or contact your hotel and ask if they can provide a cab at an agreed rate. Generally it is best to have a metered taxi and ensure the meter is on at the start of the trip.
Labelled: Scam Man's Cover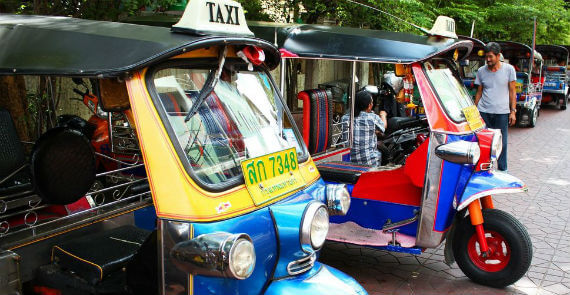 A taxi that looks legit may not be all it's cracked up to be. Unlicensed and uninsured, they present greater safety concerns for travellers.
Wise Traveller suggests: Check the cabs have their company and phone details emblazoned on the sides and if the driver has an ID number. Ask your hotel how to identify bona fide taxis. While out enjoying yourself, be mindful that getting into a cab drunk could be dangerous.
Taxi Touts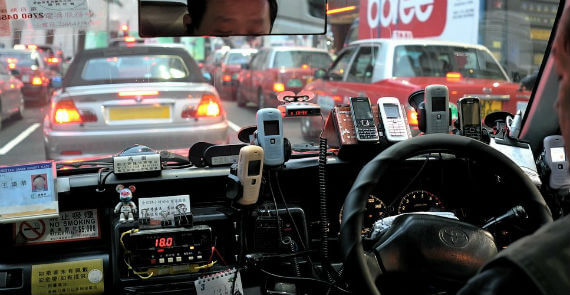 Touts are the front men that try to get money up front then pass you on to someone else for the trip. In some countries, you will be met by a fluent English speaker, pay them for a trip and then be handed a non-English speaking driver who will demand a tip at the end of the trip. Equally, touts can operate outside hotels for daytrips, offer the earth and you end up with an overinflated trip typically with a less than capable driver.
Wise Traveller suggests: Ignore the touts and feign the fact you cannot speak English. Ask airport security, police or local hotel reception if the tour is a true taxi driver or just a front.
Hotel Closed or Changed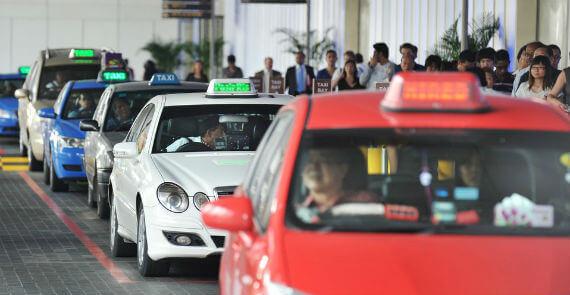 Taxi drivers will sometimes work on a commission basis for hotels or resorts and will try to convince you that your hotel is no longer open. So they will try to convince you to visit another hotel, which is likely to be dingy and over-inflated _ to their benefit, of course.
Wise Traveller suggests: Show them proof that you have the hotel's details and have phoned the hotel before you left the airport. You can always try to arrange a transfer from the airport or train station via the hotel prior to your arrival.
Drive Off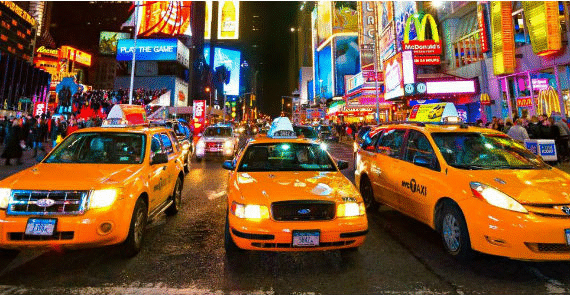 As the tourist gets out of the car, with their luggage in the boot, the driver simply drives off with the guest deserted in the street. Equally, paying up front for a return trip to a destination could see the driver never returning to the dropping off point.
Wise Traveller suggests: If your luggage is in the boot wait until the driver gets out and always keep your valuables within reach.
Double Up Scam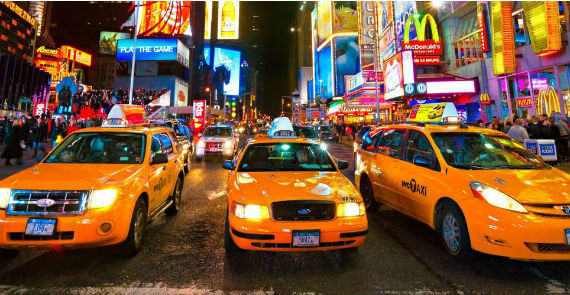 Here taxi drivers will slyly negotiate a 'fee' for your destination. Once you arrive the taxi the driver charges you that fee but per person.
Wise Traveller suggests: Confirm with the taxi driver before you get into the cab that the agreed on fee is the total cost and not per person.
The Currency Exchange
Many a tired traveller happily hands over the right amount in the wrong currencies, and taxi drivers will not always pipe up if they can see a benefit.
Wise Traveller suggests: Look at your change carefully and ensure it is in the right currency. Have smaller bills and coins so you limit your risk.
The Long Way
Sometimes drivers' questions asking whether you have been to a country before may well mean they are trying to scam you. If they think you're not familiar with the area, they might try to take you on a circuitous route that costs more.
Wise Traveller suggests: Do some research before you arrive so you can ask the driver which way he will take you –'via x or via y?' This can give the impression that you're familiar with the city and can't easily be scammed.
Additional Tips & Suggestions For Taxi Trips
Pick up taxis at designated taxi ranks or taxi lines as often as you can or have your hotel concierge call a reputable taxi for you.
In most countries tariffs and charges are clearly shown inside taxis, so become familiar with these, such as late night tariffs and luggage charges.
Be wary of luggage charges – these may be legitimate but you can always ask for confirmation of them.
Never get in a taxi if there is anyone but the driver inside. This applies to most countries, and in particular Thailand, Indonesia and Philippines.
Comments
Getting scammed in an unfamiliar place is as bad as it can get for a traveller, particularly when at the mercy of the guy behind the wheel.
Whether you're on a trip for business or pleasure, scammers and thieves see travellers as the next potential victim to fleece. Here are some of the most common scams to be aware of, courtesy of The Wise Traveller. A common simple scam is that of a Good Samaritan such as an airport worker offering to help tourists take their luggage to the exit point. You may think it's a nice gesture – only for that to turn bitter when the 'porter' demands a fee for the carrying and fetching. If you don't pay up, you could find yourself surrounded by other 'porters' coming to the defence of their 'friend' and the perceived slight. Facing the inevitable delays, you'll be pressured into paying the porter off – just to get your luggage back. The Wise Traveller suggests: Never let your baggage out of your sight or your hand. And always be weary of trusting a helping hand that may well turn into a grasping one. Read More Here: https://www.expatchoice.asia/travel/traveller%E2%80%99s-guide-airport-scams