Video Credit: Kaliyoga Retreats
"A man can live and be healthy without killing animals for food; therefore, if he eats meat, he participates in taking animal life merely for the sake of his appetite. And to act so is immoral." - Leo Tolstoy
Traveling as a vegan often poses a major issue of being able to find good vegan and vegan-friendly food options. While most restaurants do have some vegetarian options on their menu, more often than not, there are not many vegan-specified options.
This leaves vegans restricted to a handful of options such as bread, salads, fries, or when it comes to something new, to guess and order items which read or look vegan, and that too, with a risk of it turning out to be actually not vegan on arrival. If you are planning on visiting Spain, here are some of the best vegan and vegan-friendly retreats you can choose from.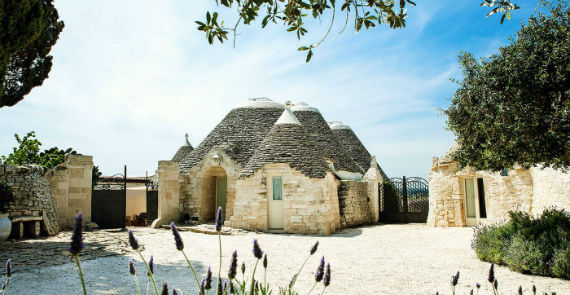 A branch of the highly acclaimed Kaliyoga, the Kjaliyoga Alpujarras Ashram is a unique establishment offering traditional rustic accommodation with modern amenities. Their menu has a wide range of healthy, delicious and natural cleansing food options, which are suitable for vegan and vegetarian lifestyles.
They also have excellent options for those with dietary restrictions such as lactose intolerance, coeliac disease, diabetes, etc. offering them lactose-free, gluten-free, sugar-free, all while keeping it healthy and organic. The clients are simply required to inform about their needs in the booking form and they will be served with a fine selection of meals as per their needs.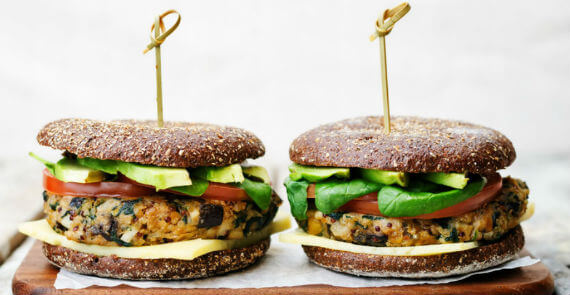 Located in the mountains of Orgiva, Granada, this is an excellent rejuvenation retreat offering yoga meditation holistic massages and excursions away from the hustle and bustle of the city life. They offer an exciting spread of nutritious, healthy and delicious vegan raw meals and superfoods to offer their participants nourishing meals. They also hold several sessions of discussions to emphasize the importance of eating clean and healthy, and how food habits affect the body.
They also offer hands-on raw food and superfood workshop so that the participants can go back home and implement the knowledge and lifestyle in their everyday lives. There are various options and styles of yoga available for participants of different skill levels.
Video Credit: yogasutraorg
Nestled in the lap of the beautiful mountains, in the Spanish countryside of Valencia, this beautiful retreat is hidden away in a nook of nature. Every room here offers an enthralling view of the mountains and simply stepping foot in here is relaxing enough. They offer a bunch of exciting yoga classes conducted by the top yoga teachers who have taught and traveled around the world, spreading their art.
They offer you a holistic atmosphere with an understanding of both Eastern and Western approach to Yoga, majorly focusing on pranayama, asanas, chanting, meditation and philosophy. While they do not claim to be exclusively vegan, they have a wide range of delicious vegetarian and vegan food on their menu, which are made from the freshest ingredients and prepared by highly skilled chefs.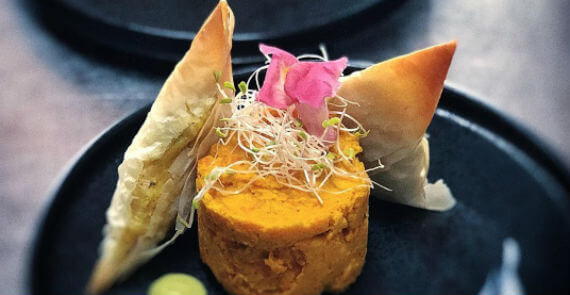 picture credit: samosas with carrot-chickpea hummus at Villa Gegana
This is where vegan dreams come true! Located in the picturesque countryside of Mallorca, Villa Vegana is one of the very first vegan hotels of Europe. Boasting of a menu, which comprises of one hundred percent vegan items, this is indeed a vegan paradise. Spread over a huge area it has beautiful living quarters housed in a traditional 15th-century manor house and offers all the comforts of a high-end modern resort.
It has perfectly manicured gardens and pool, right in the midst of nature. They offer a wide range of plant-based delectable items from various cuisines around the world and every dish on their menu is simply mouthwatering. While their food does contain gluten, soy, sugar, etc. they are extremely careful in ensuring that all dietary restrictions and choices are followed in preparing special orders as per the needs of the customers.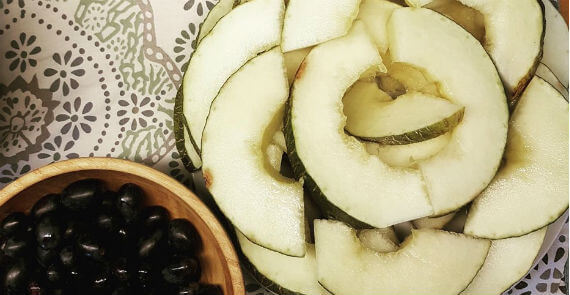 Located in the breathtaking beauty of the Canary Island, Azulfit Surya Retreat retreat offers stunning 360-degree views of the azure ocean vistas, dramatic volcanoes, and the tranquil nature. This yoga and pilates retreat, which has won awards for its excellent service, is perfect for health-conscious vegans. It offers a number of room choices in their living quarters, which boasts of a Canarian style traditional internal courtyard.
It also has a pool, Jacuzzi, sun loungers, alfresco lounge and more for people to enjoy the gorgeous views. They have a huge selection of mouthwatering vegan items and hence is recommended by vegans worldwide. They also offer yoga, meditation, and Pilates programs.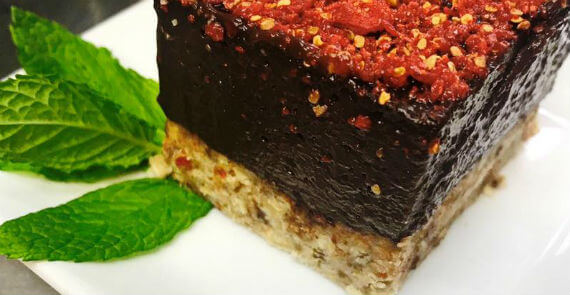 Plant Based Chocolate Mousse cake with goji berry dust
Situated in a small seaside town of Albir, near Alicante, La Crisalida Retreat is a charming Spanish resort offering a number of accommodation options in their beautiful property. With the beach just a walk away, this sunny little resort is a popular choice among vegans owing to their vegan-friendly menu options.
They offer an extensive menu, designed by a nutritionist, with a wide range of mostly Mediterranean dishes, which are made from only healthy, locally grown and sourced ingredients and without any sugar or processed food. They strictly adhere to all dietary restrictions and choices. This retreat offers a number of health and well-being programs as well.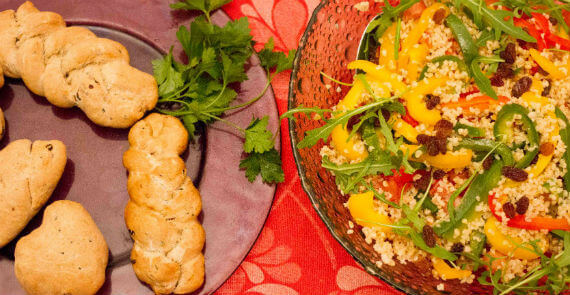 If you want to live amidst the tranquility of nature and yet not far away from popular tourist spots, Eco Oasis homes are for you. Surrounded by groves of olives and almond trees along with a 4000-hectare wildlife reserve, this retreat is about 15-20 km away from the popular beaches.
Offering a serene environment and stunning views of nature, they have an exciting activity program comprising of yoga, meditation, tours, and excursions as well as an opportunity to make new friends. They serve a delectable spread of vegan and vegetarian food made from 100% organic locally grown fruit and vegetables.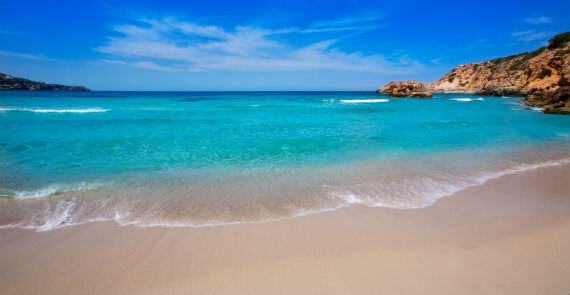 Far away from the wild parties of Ibiza, on top of the mountain lies the DePura Ibiza Retreat housed in the Mara Villa. Offering breathtaking panoramas of the mountains, ocean, forests, and the horizon, the sunrise and sunset here are to die for. Guests staying in this retreat get 360-degree views right from the rooms.
They have several guided yoga programs. They serve their guests a mix of raw, vegan and macrobiotic diet, which is prepared with ethically grown ingredients. Their menu has been designed keeping in mind the dietary and nutritional needs of vegan participants, offering them nourishing meals, keeping in mind any dietary restrictions as informed.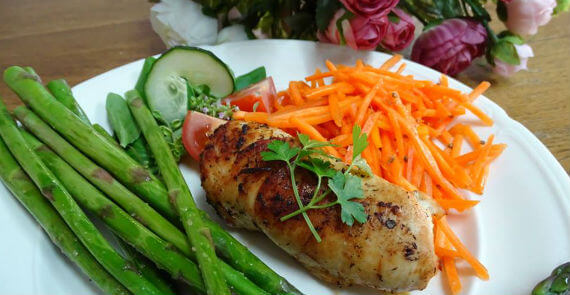 This is a unique retreat as it's specifically restricted to women making it perfect for those who are a little conscious and not entirely comfortable in a co-ed setup. This retreat focuses largely on health and nutritional needs, which are specific to the females. There are a number of nutrients such as iron, calcium, phosphorus etc, which are more essential to the female body than to the male, owing to hormonal differences and other factors.
Their programs and diets are curated with a lot of care, keeping the female-centric requirements in mind. They also have excellent vegan options, which are full of nutrition so that the body does not suffer from a protein deficiency owing to a plant-based diet.
Final Takeaway…
You do not have to compromise on your travel goals simply owing to your choice of veganism. This is a lifestyle choice that is not only great for your own health, but also is highly beneficial for the planet. With these excellent vegan retreat options in Spain, you can now enjoy a healthy vegan vacation with additional goodness of yoga and meditation.
Comments
Love this quote! "A man can live and be healthy without killing animals for food; therefore, if he eats meat, he participates in taking animal life merely for the sake of his appetite. And to act so is immoral." - Leo Tolstoy
Lovers, Trainers, Organisers, Group Leaders, Tour Organisers, Volunteers, Hosts and Tour Guides who have shared values and purpose in running quality retreats for each level of practitioners and enthusiasts. The entire RETREAT KULA team is a network of dedicated souls who love to spread and promote yoga and wellness travel. Each of the team has passion for travel and has explored the beautiful destinations, resorts and retreat centers that we feature on Retreat Kula. Retreat Kula Is Devoted To Fulfilling Your Every Need And Desire To Reach The Perfect Yoga Program You Had Always Envisioned. You are just one click away from unlocking the treasures of Yoga. Take the plunge and fulfill your destiny of becoming a sincere yoga practitioner. Choose from more than 15 categories of Yoga Retreats and Yoga Teacher Training programs. Become a certified Yoga Teacher. Rejuvenate to the heart and enlighten to the core by selecting the ideal Yoga program with us. Let the rest be a journey to undergo and behold. https://www.retreatkula.com/