Globally, we are being asked to take a break from large social gatherings , and what better way to do this than with a weekend getaway in your region - if you can move around your city that is?
One of the best ways to get a bit of peace and quiet (far, far from the madding crowd), is by grtting to private island! Our Expat Choice ambassadors across the region have scouted out the best private islands where you'll enjoy pristine, white sand beaches, luxury villas, watersports, and, most importantly, privacy!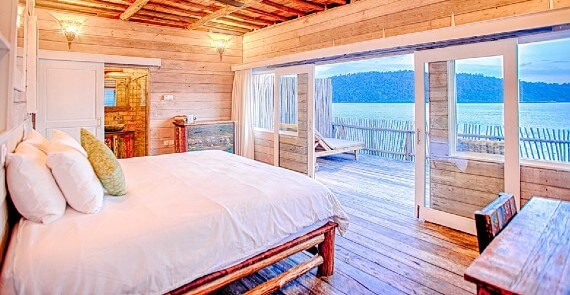 (travel restrictions apply) Leave behind the stress of work, unnecessary electronics (air-conditioning included), and your screens at Telunas Island, just a two-hour boat ride from Singapore. Perfect for a couple retreat, or a family vacation, the 15 overwater villas provide a stunning, panoramic view of the azure sea, with a children's loft if you're bringing your younglings along! Don't worry about being bored without a WiFi connection, because there's no end to the activities here! From kayaking, to a jungle waterfall hike, to relaxing at the exclusive Telunas Spa, lounging in the infinity pool, and enjoying the Indonesian fusion cuisine – most guests come back for more.
S. www.facebook.com/telunasresorts/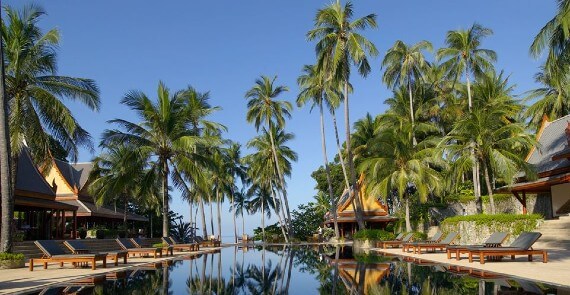 (Travel restrictions apply) Take a one-hour private flight from Manila to the island of Amanpulo, situated in the Sulu Sea, and drink in this tropical paradise – white sand beaches and all! Enjoy buggy service during your stay, as well as free WiFi throughout the island. Make your home in one of the casitas peering over the hillside, or splash out on a private villa with its own beachfront as well as a private chef and butler – a great option for a family vacation, or a group getaway! Explore the crystal-clear waters with a bit of scuba diving or snorkeling, or try your hand at the jungle obstacle course, with the Aman Spa available to revitalize your body.
A. Pamalican Island, Sulu Archipelago, Palawan, Philippines
W. www.aman.com/resorts/amanpulo
S. www.facebook.com/amandestinations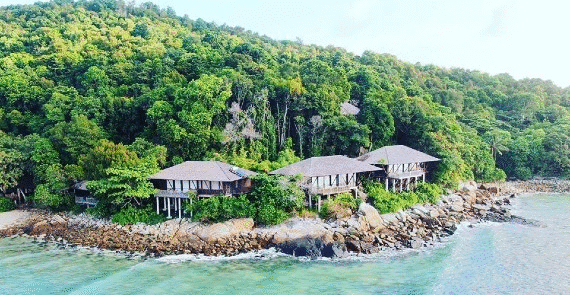 (Travel restrictions apply) Located in the protected Johor Marine Park, Batu Batu is an eco island retreat with rich biodiversity. Batu Batu contributes largely to the Tengah Island Conservation, so they place great emphasis on sourcing sustainably, and being mindful of their impact on the environment – you can even learn about the endangered ecosystems from their on-site biologists. Reminiscent of a Malay 'kampung' the 20 odd villas are built with hardwood for that rustic touch. Explore the island's eight wide sand beaches, get out on a paddleboard, kayak, sip a drink at the sunset bar, or dive in and enjoy the colourful coral reefs in the South China Sea.
S. www.facebook.com/pg/batubatuisland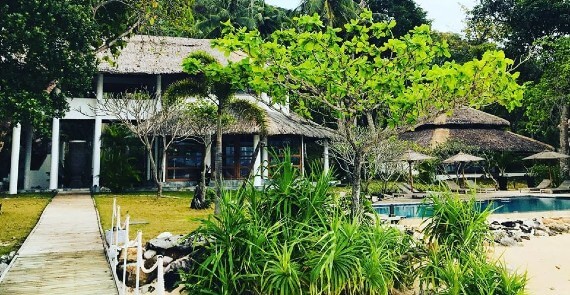 (Travel restrictions apply) Although buying your own private island might still be a distant pipedream, you can still rent one all to yourself at Ariara Island! This private property offers you and your guests the exclusive use of the entire island, staff included! Stay in one of the beach cottages, or the jungle villas, and enjoy sunbathing on the pier in front of the infinity pool. You'll have access to three boats perfect for waterskiing, and wakeboarding, as well as jet skis, and snorkeling gear so you can explore their private coral reef. Ariara Island also has their own PADI dive master, who will help out both beginners, and advanced divers.
A. Linapacan, Palawan, Philippines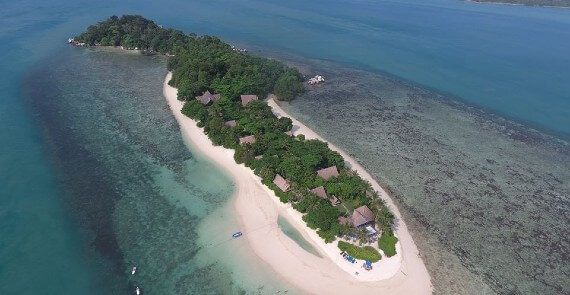 (Travel restrictions apply) Situated a brisk 100 km away from Singapore, you can rent out the entire tropical island paradise of Pulau Pangkil – for the perfect family get-together, special occasion, or, even, a team-building corporate event. Head out to the swimming pontoon and enjoy sailing, snorkeling, or paddle boarding, or just relax in one of the many hammocks scattered about the island. Each meal is catered, so if you have any special requests or diet preferences they can be accommodated. Book ahead to enjoy their massage treatment, experience an Indonesian-style fishing trip, or plan a picnic on one of the nearby islands.
A. Kelong, Air Gelubi, Bintan Pesisir, Kelong, Bintan Pesisir, Kabupaten Bintan, Kepulauan Riau 29151, Indonesia
Comments
The Philippines is a nation of more than 7,000 islands and one of them happens to be Ariara. Surrounded by turquoise water and reefs begging to be explored by way of the snorkel, this island is the kind of place to which groups of friends plan dream vacations but rarely follow through. Hop in a wooden boat and explore the surrounding islands, eat lunch under the palms, and finish off the day with some snorkeling or diving.