A shiny new year brings a whole new host of exciting travel destinations just waiting to be discovered. Will you go adventure, countryside or desert in 2020? Lightfoot Travel reveal the top options below.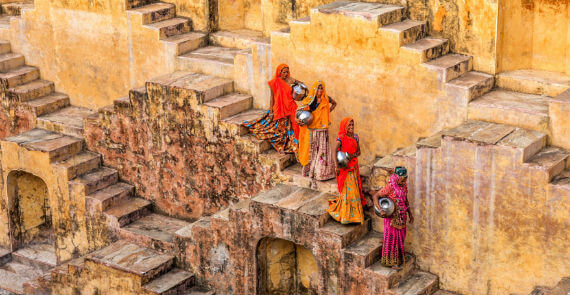 The introduction of India's recent e-visa has made entering The Land of the Maharajas - with its palaces and forts, beaches and waterways, and wildlife and mountains - much easier. Opulent, vibrant and buzzy, you can live like royalty in former palaces that are now dazzling hotels. Include the pink painted city of Jaipur, Ranthambhore National Park and the magnificent Taj Mahal in your itinerary.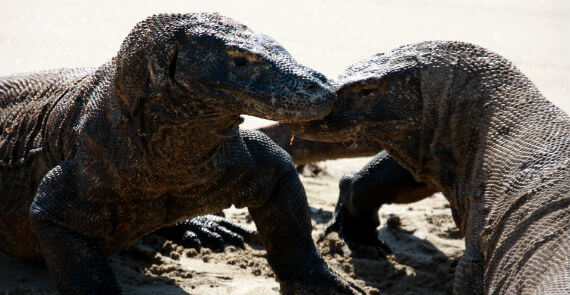 While Indonesia's star continues to shine, it's the lesser-known islands of Flores and Komodo that will attract travellers with their wild natural scenery, outdoorsy activities and local culture. Don't miss seeing the famed Komodo dragons at Komodo National Park (especially as there's talk of a rise in the entrance fee, from $10 to $1,000). Meanwhile, Sulawesi's timeless beauty, eco exploring and fascinating local life will not disappoint.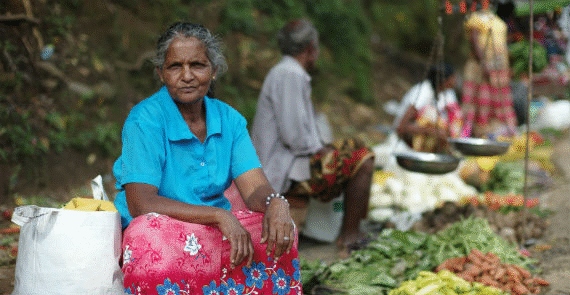 After a tough 2019, Sri Lanka will be attracting curious guests back to its diverse shores in 2020 with its natural beauty and new exciting properties. For tranquillity, travel to the Hill Country where tea plantations dot the misty countryside. For beach, watersports and whale watching relax on the south coast. Wildlife enthusiasts should head east to spot leopards on safari.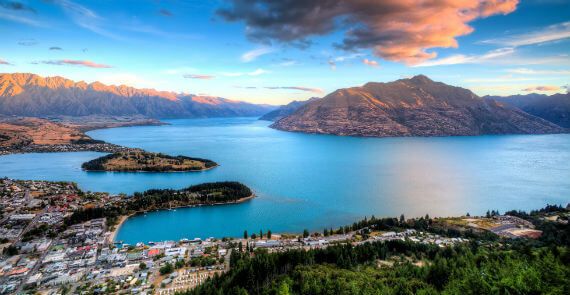 The adventure capital of the world comes into its own in winter with crisp and clear days and less crowds. Go skiing and snowboarding in New Zealand's Queenstown, cosy up in hot springs in Rotorua, head to Kaikoura for some whale watching, and enjoy the wineries which remain open all year round to keep your glass filled and your holiday happy.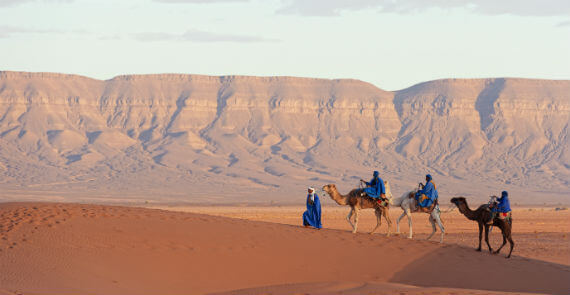 An increased frequency in Turkish Airlines flights alongside brand new hotel options by all the big names - The St Regis, The Ritz-Carlton, Fairmont Hotels & Resorts and Anantara - will make Morocco a must-visit throughout 2020. Cities such as Marrakech, Casablanca and Fez captivate with their history and exotic way of life. Outdoorsy types can hike in the Atlas Mountains, while the Sahara Desert showcases an intoxicating slice of nature.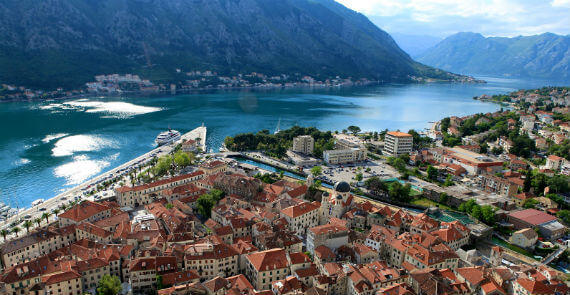 Tiny in size but mighty in travel potential, Montenegro is Southern Europe's secret weapon for 2020. The coast is naturally beautiful with pretty villages and beaches; meanwhile the inland is mountainous and rugged. Add to this the delicious Balkan cuisine, outdoor activities, a new stylish marina and the opening of One & Only Portonovi, and it's obvious why you should visit asap.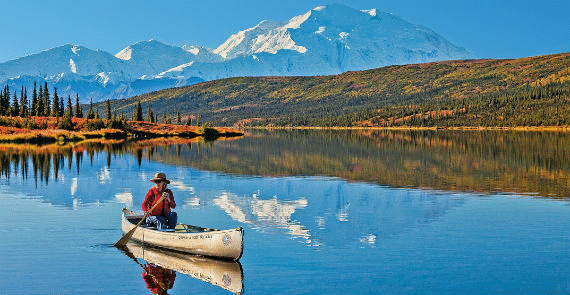 New direct flights from Singapore to Seattle will provide a stress-free connection to Alaska. Let alpine forests, volcanoes, wildlife and glaciers whisk you away from the daily routine. Board one of Lindblad Expeditions' ships and embark on a voyage where big ships cannot go. In Glacier Bay National Park spot bald eagles, Steller sea lions and orcas.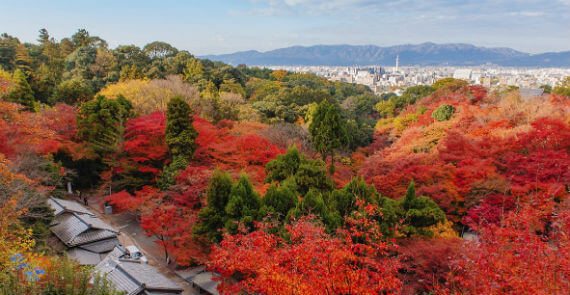 As the host country for the Olympics 2020 Japan already has a lot to offer, but the allure doesn't stop there. A new direct flight between Singapore and Japan's third largest island Kyushu will introduce guests to tropical coastlines, volcanic peaks and hot springs. In Kyoto, the opening of Aman Kyoto and Park Hyatt Kyoto will up the luxury level of accommodation.
Lightfoot Travel is a luxury tour operator with offices in Singapore, Hong Kong and Dubai, specialising in designer holidays around the world. Tel: Hong Kong +852 2815 0068, Singapore +65 6438 4091. Visit Website Here or email: [email protected]
Comments
The introduction of India's recent e-visa has made entering The Land of the Maharajas - with its palaces and forts, beaches and waterways, and wildlife and mountains - much easier.
Few places in the world offer the diversity of Sri Lanka. Book your next luxury holiday to Sri Lanka and discover dynamic towns full of temples and forts, wildlife-rich jungles, golden beaches, and mist-shrouded forests and tea plantations await. Add to this boutique hotels, luxury beachside resorts, and knockout private villas - the quality of stays here are topped only by the genuine hospitality of the Sri Lankan people. In the capital city of Colombo, temples, old churches and markets add to the city's old-world colonial charm. Shop for locally made handicrafts, then relax at the Galle Face Hotel to sip gin and tonic as the sun set over the Laccadive Sea. The Hill Country is entirely magical, and the train journey along the winding hills is one of the best in the world. Sit in the observation deck of the old, colonial British train as it snakes its way through the rolling countryside and wave at women picking tea leaves as you chug past the tea plantations. Get your fix of nature on one of Sri Lanka's National Parks. Yala, Wilpattu, and Uda Walawe National Parks are full of wildlife, and the safaris here will introduce you to elephants, leopards, sloth bears and a myriad of birds. Experience the dozens of beautiful beaches that line Sri Lanka's southern coast. Gorgeous luxury villas and hotels dot the coastline, and surfing and whale watching are popular pastimes. Galle Fort is a UNESCO-protected city full of rambling streets, quirky cafes, sophisticated bars and shopping. Don't miss the amazing sunsets while perched atop the fort walls.
A world of elephants and tigers, turmeric-coloured villages, coconut-studded coastlines and dazzling cities – India's magic will amaze you. Some of us have lived there, and we work with a great team of staff on the ground to make sure your luxury holiday in India is nothing short of exceptional. Soak up the energy of Delhi's sounds, sights and aromas. Trek the Himalayas and sink into your luxury lodge at sunset. Go on a tiger safari in Madya Pradesh and enjoy camel festivals in Rajasthan. You can even ride a classic Royal Enfield Bullet motorbike through the hills of Ladakh. Delhi is a great starting point for the journey to Agra to see the Taj Mahal, and south to tour Rajasthan. Comprising the Great Indian Desert and the Aravalli Range, Rajasthan is bursting with culture, art and traditions. Furthest north, we can organise luxury safaris, fishing trips, motorbike trips, and hiking in India's mountainous region. Home to some of India's most beautiful parks including Kanha National Park and Pench National Park, central India is perfect for off the beaten path safaris. We have handpicked a number of luxury lodges, tented camps and safaris where you can relax and view the amazing wildlife. To slow down, head for Southern India and the sandy beaches and tranquil backwaters of Kerala, staying on a traditional houseboat or at a boutique beachside property. We can include India's atmospheric train journeys, colonial tea trails, and her most iconic palaces in your personalised itinerary, too.