Image Credit: Mohd Radzi
Fishing! You either love it, or you hate it, but ether way it is something new to do with children or even as an excursion for a catch up with a few friends. Drop a line into the waters of Singapore - fishing pole in your hand, letting time pass waiting for your fresh catch.
If going fishing, crabbing or prawning is what 'floats your boat,' but not quite sure where to do so, worry not! We've got you covered. Get the entire family together and head on over to one of these six fun-filled spots and get fishing!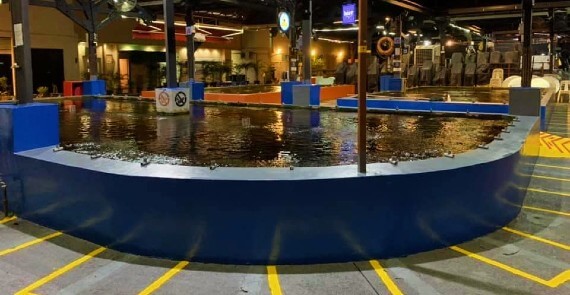 Image Credit: ATC Fishing Village Facebook Page
Preparing for a grill? Why not catch your own prawns and crabs at ATC Fishing Village? They are open all-day, every-day. All you need to do is pay, grab a rod and begin! They are also enforcing strict safety rules at this time to make sure all their customers stay safe and healthy.
INFORMATION
a. 241 Jln. Ahmad Ibrahim, Singapore 629143
w. www.facebook.com/ATCfishingvillage/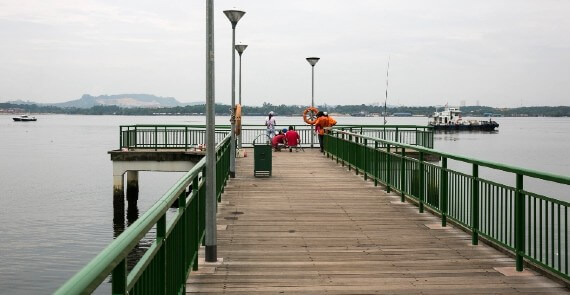 Image Credit: National Parks
Take the family for a stroll along the beautiful and peaceful Sembawang Beach, then head on over to the jetty to lower your bento or cage traps into the water. You're sure to catch a bountiful haul of mudcrabs and flower crabs for dinner!
INFORMATION
w. www.nparks.gov.sg/gardens-parks-and-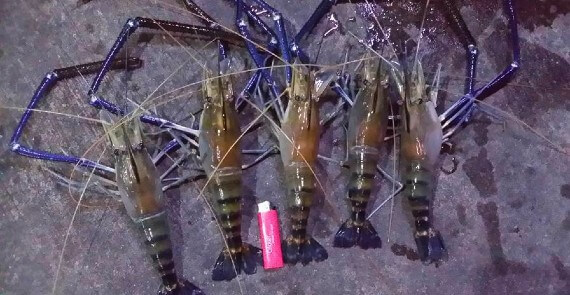 Image Credit: RivieraPrawn Fishing Facebook Page
At the Punggol Golf Club, there's never a shortage of things to do! After playing a game of golf and having a snack, stroll on over to Riviera's 24/7 prawning pond, get some rods and start fishing! They even have a BBQ so that you can cook your prawns and eat them as soon as you catch them.
INFORMATION
a. 60 Punggol East #01-11 Singapore, Singapore 828825
w. www.facebook.com/RivieraPrawning24
Video Credit: AJVM FISHING
Trying to come up with fun outdoor activities for you and your friends? Why not head over to Punggol Point Jetty? Wait for fresh catches of grouper, rabbit fish and even barramundi as you take in the gorgeous, idyllic landscape.
INFORMATION
a .Punggol Promenade Nature Walk, Singapore .
w. www.nparks.gov.sg/gardens-parks-an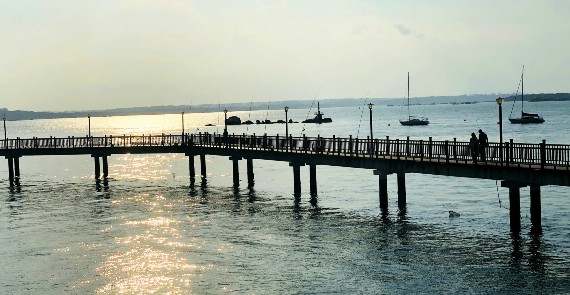 Image Credit: Nature in Singapore Facebook Page
Head on over early in the morning to grab a spot along Changi Kelong Walk and cast your reels into the deep waters! If you're careful of the scrap material in the area, it is also an ideal place to catch some crabs with traps.
INFORMATION
a. 7A Gosport Rd, Singapore 509710
w. www.nparks.gov.sg/~/media/nparks-rea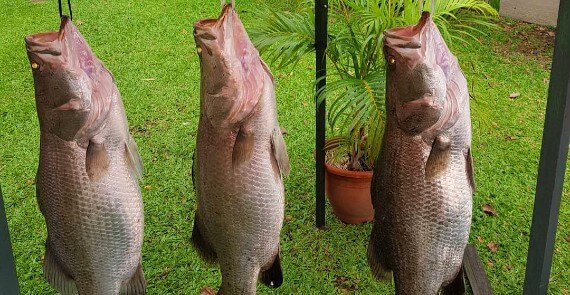 Image Credit: D'Best Fishing Facebook Page
If you're looking to fish along with some more experienced anglers, then D'Best Fishing  is the place for you! For a rich and immersive fishing experience, head on down to Pasir Ris Town Park to the only seawater fishing pond in Singapore! Call their 24-hour minimart to reserve a spot for you and your friends! They are open round-the-clock and offer activities for kids as well as alternative challenges for anglers who want to test their skills, agility and stamina.
INFORMATION
a. 94 Pasir Ris Central, Singapore 519637
Comments
The Kelong Walk (200 m) This stretch of the boardwalk extends into the sea. It is built above water on kelong-like stilts, reminiscent of kelong days in the past. Fishing enthusiasts may be seen day and night in the pavilions along this boardwalk. At any one time, you can see people reeling in catfish, flower crabs and sting rays. Relax at one of the pavilions and take in the scenery. If you are lucky, you may spot the small Pacific Swallow (Hirundo tahitica) which has a metallic blue back, and a reddish forehead, throat and upper breast. Other winged creatures that you may encounter are the Little Tern (Stermula albifrons) and swiftlets. Spot the Changi Beach Club along the shore. It started out as the Changi Swimming Club in 1972. SSC took over from the British Airforce Officer's Club when the British Forces pulled out of Singapore. The Changi Swimming Club became a Proprietary Club of SSC. It was privatized in 1988 and renamed Changi Beach Club.