Image Credit: National Gallery Singapore Facebook Page
Staying in day after day can get pretty monotonous, especially if you're used to travelling frequently, like us expats are.
Thankfully, technology has come to the rescue, yet again, and given us the opportunity to visit far off locales from the comfort of our living rooms. If you're missing your daily dose of culture and art, we've sourced the best virtual tours of museums and art galleries from across the globe; so, go ahead, get exploring!
Video Credit: Expat Choice Asia - National Gallery Singapore
Although the National Gallery of Victoria has temporarily shut its doors until June 30th, you can still pay a visit through one of their exciting virtual tours. Enjoy a 3D view of their current exhibits, Keith Haring | Jean-Michel Basquiat: Crossing Lines and KAWS: Companionship in the Age of Loneliness, along with a detailed audio transcript. They also have a VR option, if you've got Google Cardboard or Samsung Gear VR set up, so you'll feel like you're really there! Keep your kids occupied with free e-books, and activity sheets while you enjoy the tour.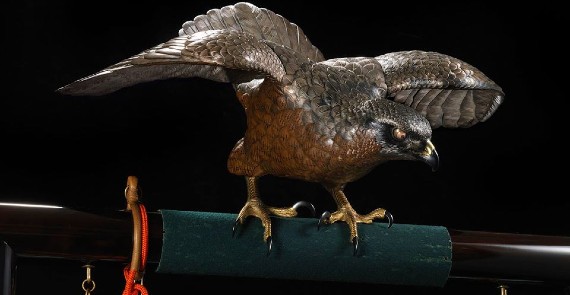 Image Credit: '' 東京国立近代美術館 広報 '' Facebook Page
Known for housing some of the most recognizable works of art by Frieda Kahlo, Andy Warhol, Vincent van Gogh, and more, the MoMA will bring its galleries to you with Virtual Views. Beginning on April 9th, MoMA will take you inside an exhibition or a favorite artwork from the collection through video stories and curator Q&As, as well as audio playlists and feature articles. Starting with Home Movies, inspired by the exhibition Private Lives, Public Spaces; other virtual experiences lined up in April include Félix Fénéon: The Anarchist and the Avant-Garde—From Signac to Matisse and Beyond, Judd, and Dorothea Lange: Words & Pictures.
Video Credit: The Broad - Infinite Drone | Geneva Skeen, The Oval Window (2018)
Yayoi Kusama's Infinity Mirrored Room The Souls of Millions of Light Years Away. An immersive environment of light and sound that's sure to get your mind off things. Set to aural selections chosen curated by The Broad, including drone, electronic, ambient, and pop music, with a score by composer Geneva Skeen, turn off the lights, and immerse yourself in this 14-minute video.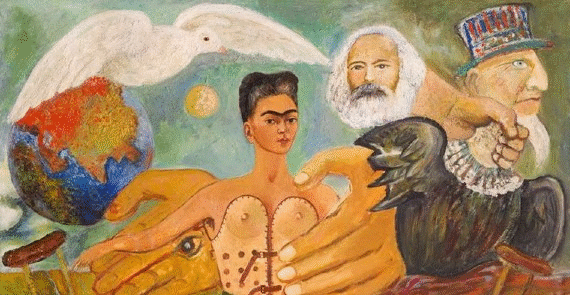 Image Credit: Museo Frida Kahlo Facebook Page
One of the tours available thanks to Google's Arts and Culture initiative, take a gander through La Casa Azul (The Blue House), where Frieda Kahlo both came into the world, and left it. Now a museum dedicated to the artist, the interiors of the house have been preserved offering intimate insights into the past. Browse through Kahlo's studio built by Juan O' Gorman at Diego's request, her kitchen, and garden property purchased while Leon Trotsky stayed with the couple.
Video Credit: biennaleofsydney - Behind the Scenes | 22nd Biennale of Sydney: NIRIN
Scheduled to be held from March 14th to June 8th, instead of cancelling the 22nd Biennale of Sydney, the mammoth art event is now going to be held online. Starting from March 6th to June 8th, NIRIN can be experienced through a series of digital activations and experiences drawn from the seven themes that inspire the exhibition. Each week begins with BILA (river: environment) where they will set the tone on Spotify, followed by MURIGUWAL GIILAND (Different Stories) which will involve social media takeovers and watch-parties on their Instagram account, YIRAWY–DHURAY (Yam-Connection: Food) occurs on the weekends with artists and community leaders sharing their favourite recipes and cooking in kitchens around the world.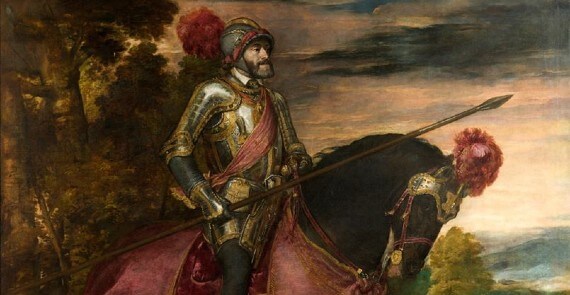 Image Credit: Museo Nacional del Prado Facebook Page
Every day, the Museo del Prado uploads videos showcasing a different room in the museum, or an analysis on specific paintings, on their Facebook and Instagram pages. While you might not be able to understand the commentary by the curators, unless you speak Spanish, you'll get a chance to see collections of paintings by artists like Goya, Rembrandt, Raphael, and learn all about Spanish, Italian and Flemish schools of art.
Video Credit: Apple - A one-take journey through Russia's iconic Hermitage museum
Take a trip through the second-largest art museum in the world State Hermitage Museum, with a little help from Apple. Enjoy a cinematic journey through 45 galleries, 588 masterpieces, and live performances, shot in one continuous take. Some of the highlights include the Hermitage Theatre contemporary ballet duet, the ceilings of the Raphael Loggias, the Jordon staircase and more. The entire tour takes about 5 hours, so strap yourself in, and enjoy the show.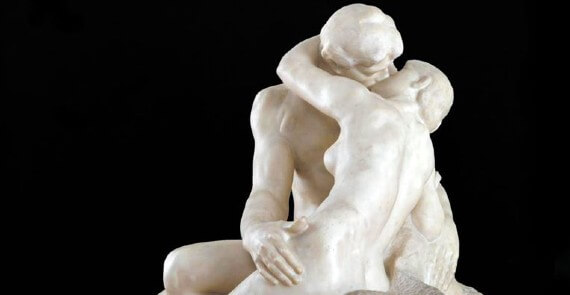 Image Credit: Tate Facebook Page
A performance by Congolese choreographer Faustin Linyekula was one of the live works scheduled for the Tate Live Exhibition this year. Although the exhibition was cancelled, Linyekula and a few of his performing artists, staged a one-off, site-specific work performed for the camera in the empty Tanks. Apart from the performance of Linyekula's My Body, My Archive, you can also view works from the Tate's four galleries online.