Asia's Largest Celebration of Cocktails Singapore Cocktail Festival returns
Your favourite cocktail haunts, all under one roof! – Expect to meet Singapore's best shakers and makers at Festival Village offering you their signature tipples and brand new concoctions.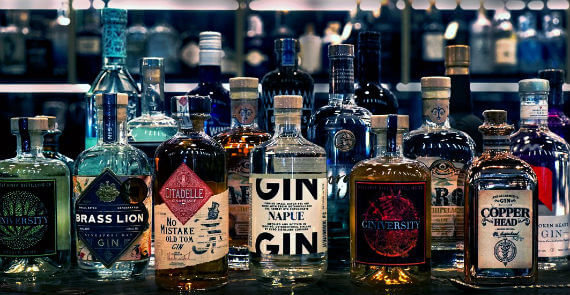 An exclusive Masterclass experience with iconic bartenders to present the story behind their bar, the recipes and stories behind their signature cocktails. You are encouraged to 'look, see and taste' during the event and will have the opportunity to sample the cocktails.
Tickets for these masterclasses will be unveiled in April 2020 and will be sold separately.
At the Artisanal Spirits Tasting Room, meet the distillers of small-batch, craft spirits. Taste handcrafted expressions of Gin, Rum, Liquors and Apéritifs - with 4 X 15ml samples for each Tasting Card, available for SGD 19.
An annual event on Asia's cocktail and nightlife calendar, Singapore Cocktail Festival (SGCF) is a social and experiential gathering of drink makers and lovers from around the world.
Since our debut in 2017, over 25,000 visitors have shared in unforgettable cocktail moments with us.
Get your drink game on for immersive experiences – celebrity bartenders, SGCF Festival Village, the hottest bars all around the city, bar tours, special parties and guest shifts.
See you at #SGCF2020 and thank you for the love!
A. 12A Bayfront Ave, Singapore 018970 018970
Comments